Walking the streets early this evening, I passed a queue of women, very well-dressed, outside a noisy local pub. I was guessing that they were awaiting an overenthusiastic bouncer to let them in after checking their Ids. As I moved closer I saw that most of them were very actively trying to sort something out. They were in a one shoe on and one shoe off mode! It reminded me of the Karate Kid's crane kick pose! Made me giggle a little! But as I neared home, I realized that most of us have been through this trauma of carrying our party shoes and getting into them only after reaching the location! However, if we are a little smart while choosing our party shoes we need not go barefoot on a pavement taking off our sneakers and transforming into Cinderella! Hence, the following guidelines! ☺
Dos:
Do play around with shoes that sparkle
Do try complimenting metallic shoes with 3D leather flowers
Do couple a tight dress with flats
Do pair the basics with the embellished pumps
Do wear nude heels for the lady long legs effect!
Do pack foldable ballerinas in your bag
Do experiment
Don'ts:
Don't pair peep toes with tights
Don't wear a shoe that bites, no matter how pretty
Don't wear something you can't dance in!
Don't try on a new pair
Don't wear chunky motorcycle boots with a party outfit
Don't pair up stiletto heels with a garden dress
Don't try straps if your feet are broad
---
Suggested read: The 10 must-have shoes in every girl's closet
---
Look#1: Flats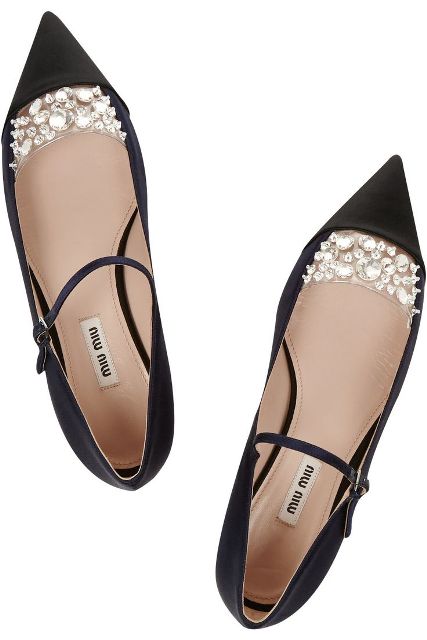 Image source: Pinterest
If heels are out of the question, your best bet is a pair of studded flats! You have an array to choose from. They could be two tone pointed ballerinas, metallic pumps, embellished sandals or even cuffed sandals.
How to style it:
The two tone pointed ballerinas can be teamed with a simple mini dress or even a pair of cigarette pants and a loose blouse.
For the metallic pumps we suggest you pick a basic outfit and let the pumps spruce it up!
The embellished one in the picture goes really well with a flowy maxi or even an upbeat shift dress.
Look#2: Sparkle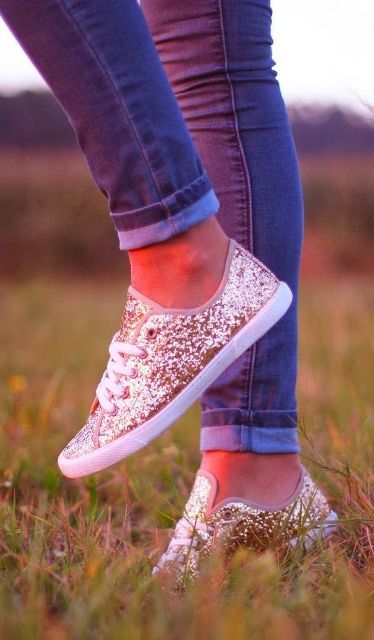 Image source: Pinterest
'Tis the season! Keep it distinctive by slipping into a sparkly converse rather than the cliché pumps.
How to style it:
You can club it with a pair of blue jeans and a black shirt
Make sure you fold your jeans 2 inches above your ankles
Keep the accessories to a minimum and carry a clutch instead of the hand bag or sling
Look#3: T-strap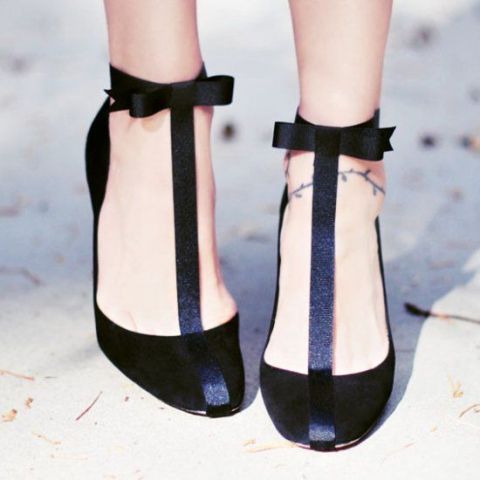 Image source: Pinterest
It's high time that you get into a gorgeous pair of T-straps!
How to style it:
Keep it gold and introduce it to any girl's night out uniform
Minimal accessories please, because the T-strap is jewellery in itself!
Pair a suede pair with tailored shorts
This is the best option for a LBD!
Look#4: Velvet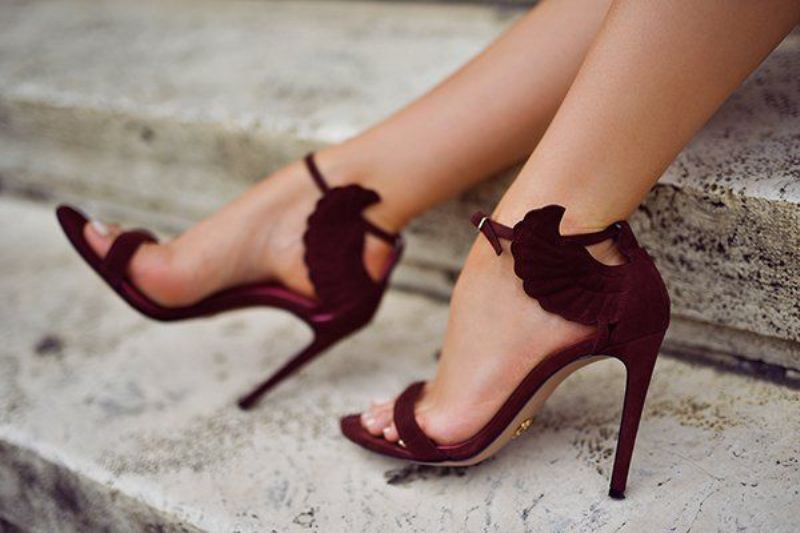 Image source: Pinterest
A velvet heel is versatile and can be worn with a million different party outfits.
How to style it:
Wear it with a pinstriped dress, cut a little over the knees
Accessorize with a metallic shoulder bag
Club maven velvet heels with a color-blocked jumpsuit
Look#5: Office parties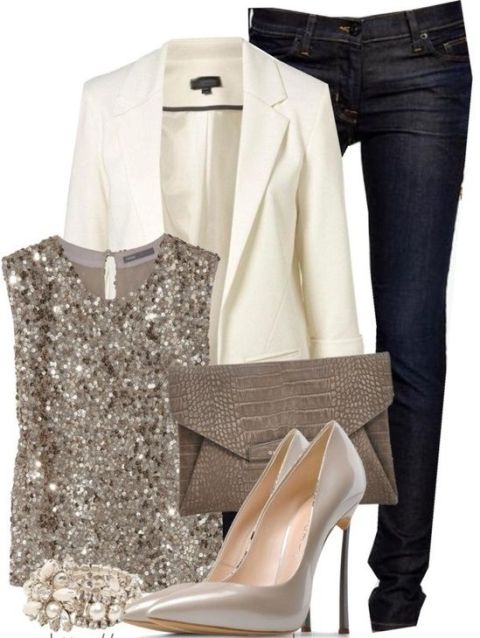 Image source: Pinterest
Now this is tricky!
The first rule is: DO NOT over or under dress!
The second rule is: Try those terribly high heels coz you won't be jumping around a lot!
How to style it:
Keep the tones neutral and not too jazzy
Monochrome pants (not slacks!) are the best options! (Skip the wedges)
For a trim look, pick up a Baguette bag
Look#6: Straps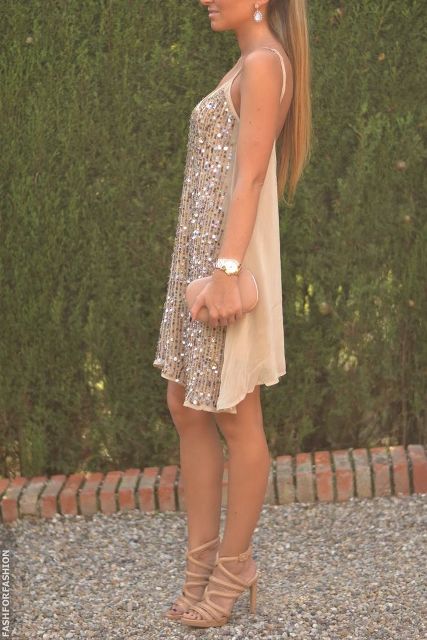 Image source: Pinterest
Sensual to say the least, straps are the ultimate party wearables!
How to style it:
Pick psychedelic hues to flatter the solid colour straps
Monochrome combinations can be embellished with a chunky piece of jewellery
Team it up with a body con dress and throw on a Kimono cardigan
---
Suggested read: Top 16 shoes spotted on the runway in 2015
---
Look#7: Crystals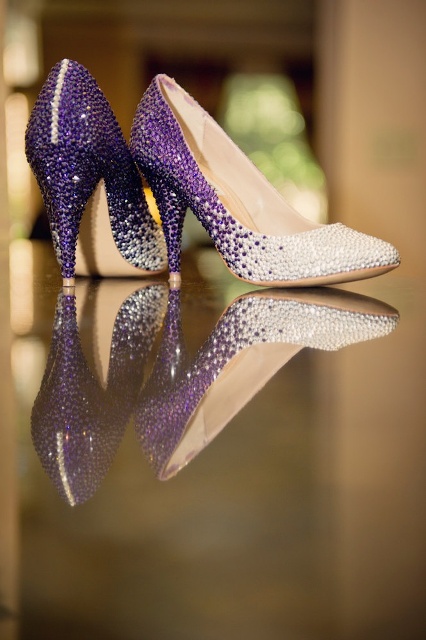 Image source: Pinterest
The glittery glam that this pair provides is every girl's fantasy!
How to style it:
A leather mini skirt goes incredibly with a crystal pair
Keep the hues peachy
Liberate the diva within with a knee-length glittery body con of the same colour as your Swarovski!
So this party season, let #shoeporn be legit! 😉
Featured image source: asimplestatement
Summary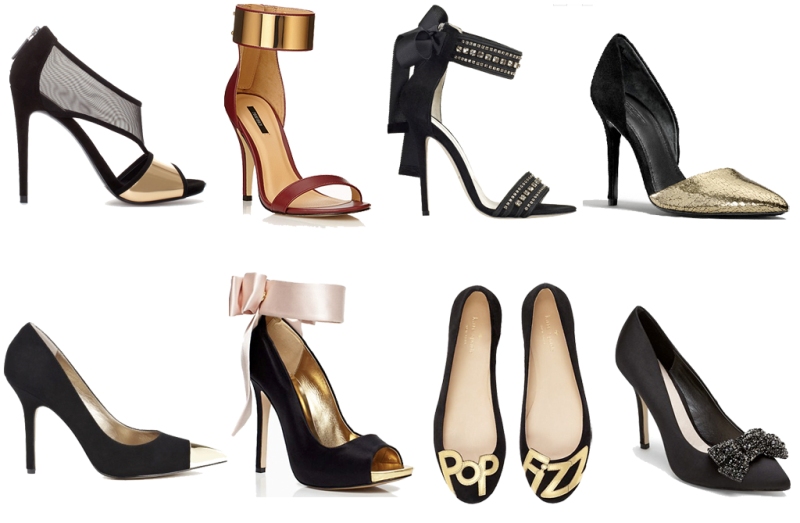 Article Name
14 Dos And Don'ts Of Party Shoes You MUST Know
Author
Description
Party time = party shoes! :)