What's a fashion lover's closet without a whole heart-thumping collection of the finest heels out there! You are fabulous and you deserve the sexiest picks to celebrate your gorgeousness no matter what the occasion is. So, say hello to the most drool worthy heels that are going to sweep you off your feet. So, get ready to step out by stepping in these super stylish must-have heels. Enjoy!
1. Work perfect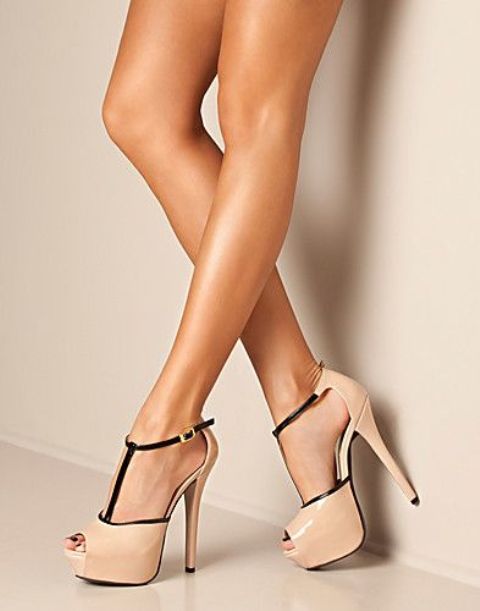 Image source: Pinterest
Glamour is your style statement and it's about time you let it show around your work desks as well. The nude of these flawlessly designed shoe heels is a perfect pick to go with all the subtle as well as peppy outfits you flaunt at the workplace.
---
Suggested read: The 10 must-have shoes in every girl's closet
---
2. For the fiery lasses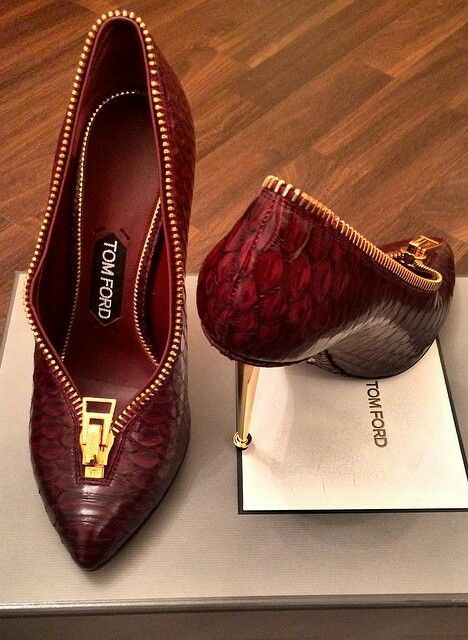 Image source: Pinterest
The perfect combination of gold, fiery maroon and the classic impression of animal print makes for a great design that can make you the center of attraction anywhere, anytime.
FYI: that gold zipper highlight is something to grab at the first chance!
3. For a confident walk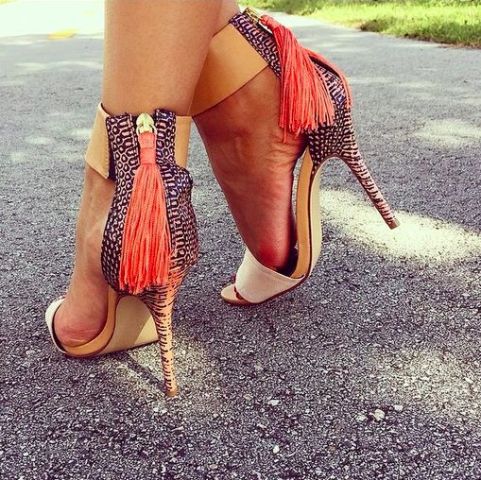 Image source: Pinterest
Just when you needed some shoes to complement your floral summer dresses, these high-heeled ankle cuffs made the choice easier. They are both classy and playful at the same time, making them a hot pick for all your special days.
4. The life of cocktails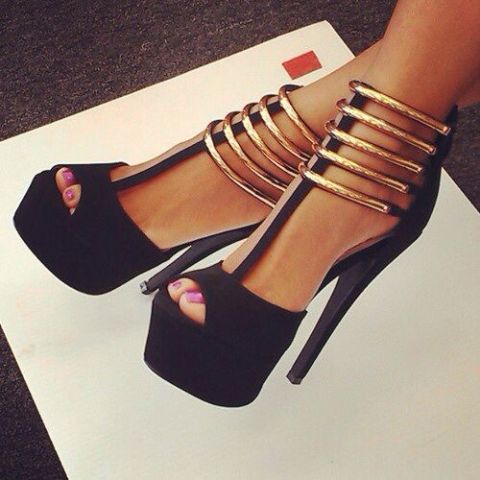 Image source: Pinterest
Now that's something that can glam up your cocktail appearances like no other. As those gold cuffs sit ever-so-sophisticatedly around your ankles, the timeless black of the design topped with gold leaves you with the sexiest heels to walk on.
5. The glittering pumps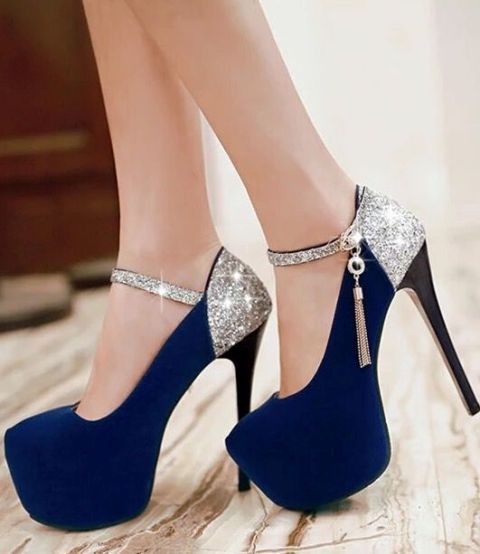 Image source: Pinterest
When you wish to brighten up your evening looks with a little glitter and a lot of style, nothing does the trick better than these ultra high heels. You'll fall in love with the rich contrast of the sleek blue and shiny sequins in no time.
6. A strappy peppiness for everyday style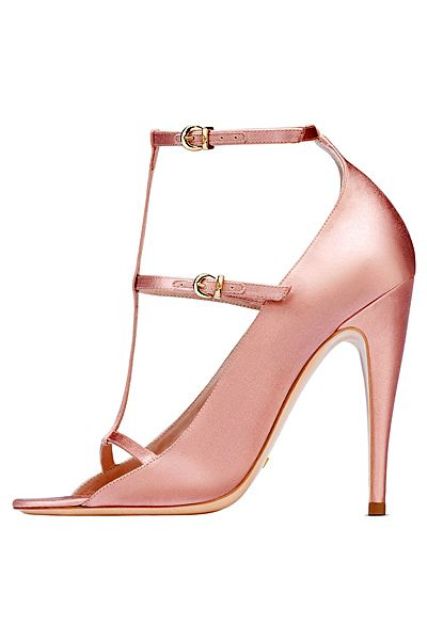 Image source: Pinterest
When you are stepping out for a day full of fun, a high heeled pink magic spruces up your feminine flair like nothing else. The peppy pink adds the element of funky hotness to your everyday look and the strappy design secures your feet nicely for the most confident walk ever.
7. Red HOT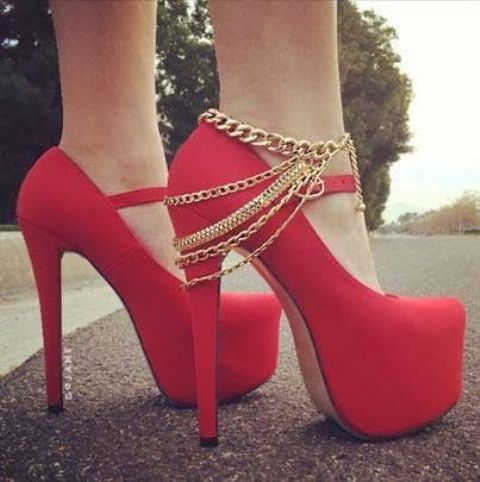 Image source: Pinterest
One of the hottest trends soaring the charts this season, these adorable heels with a jewel element are a must-have for your awesome footwear collection. These comfortable tall pumps doll you up in a style that's both comfy and super hot.
8. Jeweled perfection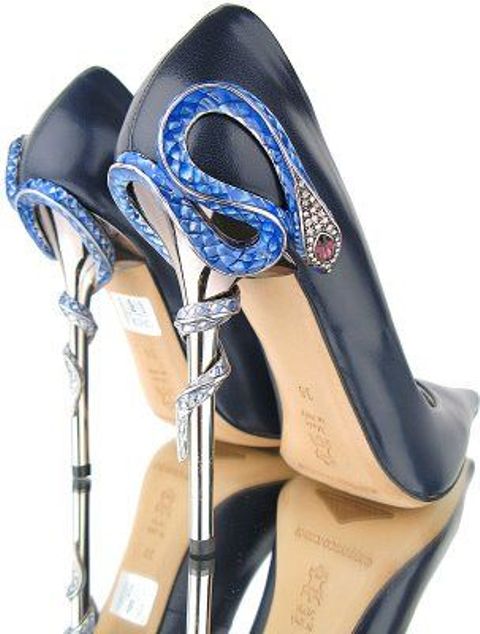 Image source: Pinterest
When you're getting ready to steal all hearts but need to stand out in something that does not conform to the 'fairytale,' you need statement footwear like these. Sleek, simple, and sophisticated in design, they are highlighted with a snake-pattern and some crystal magic that's perfect for celebrating every victory walk in. What- you won all hearts when you stepped out in those!
9. Laser cut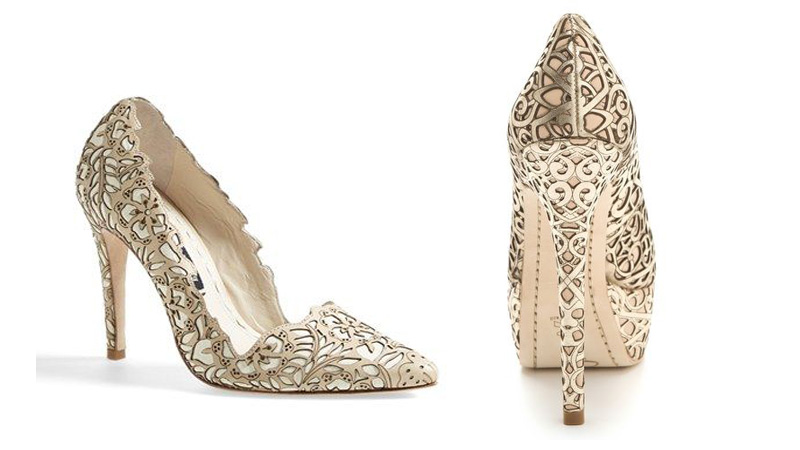 Image source: Pinterest
For those of you who need to don something that befits your queen-ly aura yet does not seem OTT, these unique laser-cut heels with their understated elegance yet regal look shall provide just that!
---
Suggested read: Top 16 shoes spotted on the runway in 2015
---
10. Pure rhinestone magic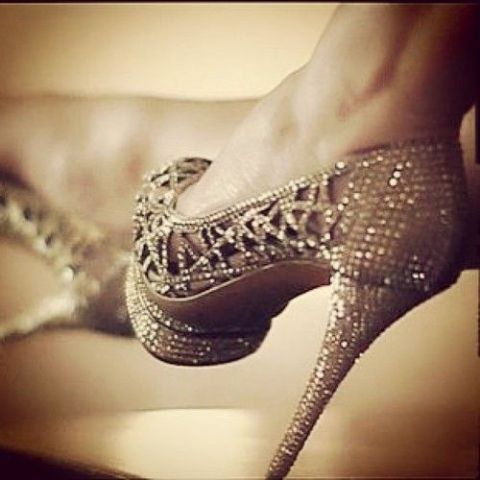 Image source: Pinterest
A pair of heels that you should save for the most special occasions, these glittering beauties can make you look like a princess stepping out of a fairy tale itself. Making all your getups magical, they make sure that all eyes are glued to nothing but you, once you step into the party!
It's a struggle selecting just one of these must-have heels, isn't it?
Featured image source: Pinterest
Summary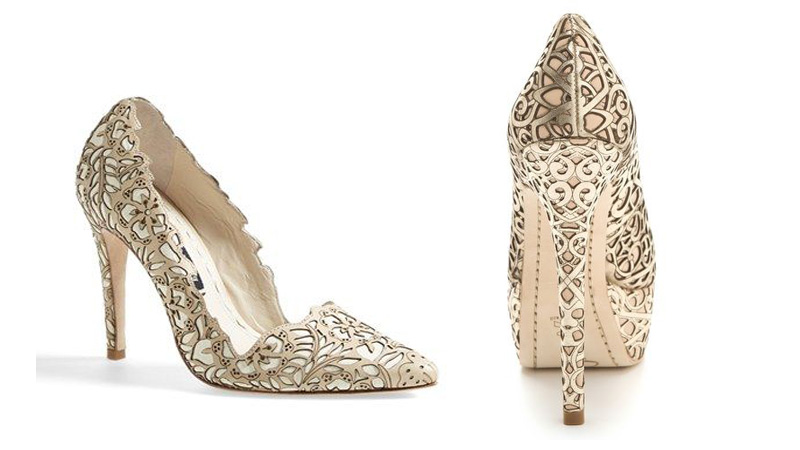 Article Name
10 Stylish Must-have Heels Every Girl Should Own
Author
Description
The only time I look down is to admire my heels! Check out these 10 must-have heels you MUST invest in!