Incest maybe creepy, but admit it, you cannot help but be fascinated by it! No wonder there has been a worrying trend amongst millennials for faux-incest porn! Yea, we are not sure about that one. Some other time. Okay?! Ahem! For now let's just focus on the taboo onscreen relationships between siblings, cousins, parent and child, etc.
Read on to get curiouser and curiouser! Because we bet you cannot find a better list of movies on incest than this!
1. Lolita
Now Lolita had to top this list! An onscreen adaptation of the novel by Vladimir Nabokov that begins with the lines, "Lolita, light of my life, fire of my loins!" is the story of a 30-something guy called Humbert Humbert who gets married to a woman so that he can become sexually involved with her 12-year-old daughter. Trust me, it's so much more than that!
2. Savage Grace
A mother who has a shot at curing her gay son by seducing the boy in this 2007 drama adaptation of real life events!
P.S.: Julian Moore!
P.P.S: A super weird threesome scene!
3. The Ballad of Jack and Rose
A single dad realizes pretty late that his daughter is infatuated with him because of their isolated existence! Daniel Day-Lewis is pretty convincing in this act!
4. Clueless
A loose adaptation of Jane Austen's Emma, Clueless is not entirely a story of incest. But Cher does end up with her stepbrother, Josh, which is sort of weird!
5. August Osage County
In this adaptation of a Pulitzer prize-winning play, Little Charles (Benedict Cumberbatch, people!) and Ivy, who are cousins, fall in love with each other only to find out that they are actually siblings! A must-watch this one!
6. The Royal Tenenbaums
Eli (portrayed by Owen Wilson) says it best in the movie: "I did find it odd when you said you were in love with her. She's married you know . . . and she's your sister."  Margot is Richie's adopted sister, btw!
7. Crimson Peak
The siblings in this movie share such an eerily close relationship that the brother's wife actually fears for her life coz of her sister-in-law's jealousy!
---
Suggested read: 15 sexily steamy romance movies that scorched the screens
---
8. Womb
This is undoubtedly the creepiest movie on this list! A woman gives birth to a replica of her lover, who is dead now, and when he is an adult, she makes love to him! Let me wrap my head around this!
9. Close My Eyes
In this incest-movie, Richard gets involved in an extra-marital affair with his sister, Natalie. Things, however, get worse when Natalie's husband Sinclair (Alan Rickman!) finds out!
10. Ma mere
When a 17-year-old's father dies, his mother introduces him to a world of pleasure-seeking and immorality. This French-Austrian-Portuguese-Spanish movie opens a can of worms!
11. The Dreamers
A Paris-set film, The Dreamers, is about the sexual relationship between the twins Théo and Isabelle (GoT, much?!). It gets better when Matthew, an exchange student enters this mix!
12. Tadpole
A fifteen-year-old (Wh-u-uut?!) falls in love with his stepmom. What happens when the dad comes to know? Watch it to find out! 😉
13. Flowers in the Attic
The product of an incestuous relationship themselves, siblings Chris and Cathy indulge in a sexual relationship when they are locked in an attic during puberty by their wicked grandmother. A Cinderella story gone all wrong!
14. The Mortal Instruments: City of Bones
Now this one's a sci-fi! In the face of a series of life threatening encounters, siblings Clary and Jace have to figure out a way of being together without being "together", if you know what I mean! Despite this there is lots of kissing and un-sibling-like behavior!
15. The Quiet
A young deaf woman, Dot, has come to live with her Godparents and their daughter, only to realize that all is not copacetic at their place. So what's the family's dark secret? I'll let you find that one out! 😉
Did we miss out on any intriguing movies on incest? Tell us in the comment section below! ☺
Featured image source: the-toast
Summary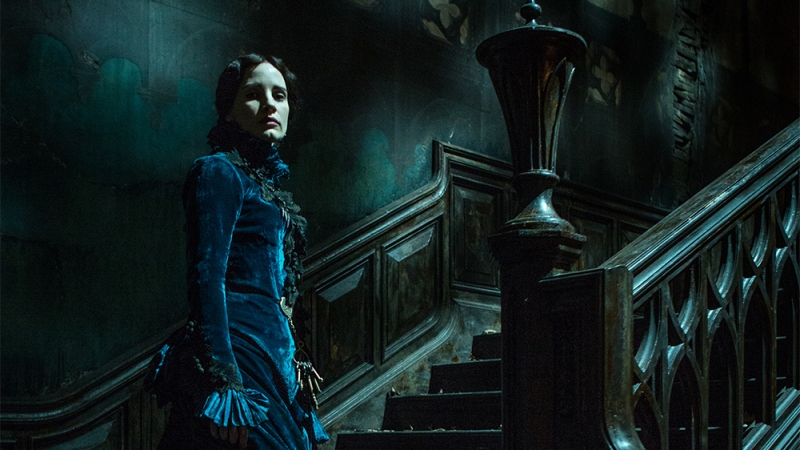 Article Name
15 Creepy Movies On Incest That Had Us Hooked
Author
Description
Because these movies on incest will creep you out!