Elhamy Agina, an Egyptian MP proposed that all women seeking admission into the university should be forced to undergo a virginity test. Here's everything you need to know about his absurd, if not ridiculous, contention.
---
Suggested read: Why sex before marriage is not good, but a GREAT idea
---
Member of Parliament, Elhamy Agina has appealed to the Minister of Higher Education for an order that will enable him and his officials to carry out a virginity test on girls before admitting them into the university, according to a report published in the English-language local news website, Egyptian Street.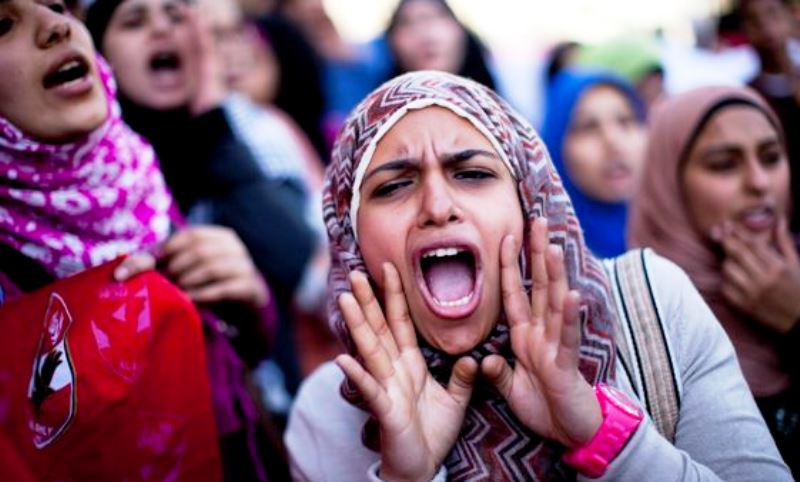 Image source: Pinterest 
Agina has made a suggestion that only those girls should be issued university cards who pass their tests by proving their virginity.
He was interviewed by a local media, recently, and when asked about his request to the Minister, he said,
"Any girl who enters university, we have to check her medical examination to prove that she is a Miss. Therefore, each girl must present an official document upon being admitted to university stating she's a Miss."
For those unaware, in the Egyptian culture, a woman is obliquely referred to as "Miss" if she is a virgin.
The MP also added,
"No one should be upset by this decision. If you're upset, then that means you are scared that your daughter is in an 'urfi' marriage behind your back."
An 'urfi' marriage is one that can be entered without the permission of the bride's parents or guardians. It requires just two witnesses, and results in, what is perceived culturally by certain segments of the Egyptian society, covert or secret marriages. These marriages are fairly common among the youth who cannot afford a grand wedding ceremony.
Immediately after Agina's demand was made public, the media from around the world, ridiculed him for the same.
How about we have mandatory IQ tests for politicians who aim to mandate nonsense like this? https://t.co/2PuZrrvDmg #Egypt #Masr

— Jacky Habib (@JackyHabib) September 30, 2016
Agina tried to defend his remarks, saying that they had been twisted and misinterpreted by the media, and that he was only making a fair suggestion. He said,
"People have been attacking me since yesterday, and they're upset and such. I've decided not to deal with the media. I did not make a demand, I made a suggestion. There's a big difference between a demand and a suggestion."
He also said that he had been quoted out of context, since this suggestion of his, was a part of a bigger discussion on how to stop urfi marriages. He said,
"I said, well, it's not the government's right to ask a girl or a man whether they've had an urfi marriage. But maybe, maybe… just as a suggestion that may or may not be implemented- the government could tell university hospitals to conduct virginity tests. And then the university can tell the student's parents."
I see #Egyptian parliamentarian Elhamy Agena's obsession with women's vaginas continues – https://t.co/9edUtNA8U3

— Mona Eltahawy (@monaeltahawy) September 30, 2016
On the social media, Agina's apparent remarks have been vehemently criticized. A prominent Egyptian feminist, Mona Eltahawy tweeted saying,
"I see Egyptian parliamentarian Elhamy Agena's [sic] obsession with women's vaginas continues."
Mr Elhamy Agina is a controversial person who is infamous for the remarks he makes every now and then. Like, just earlier last month, he appealed that all Egyptian women be forced to undergo female mutilation to "reduce their sexual desires", since Egyptian men are "sexually weak," and cannot meet "increase demand in the bedroom."  
Arguing in support of the brutal practice, Agina said,
"If we stop Female Genital Mutilation, we will need strong men and we don't have men of that sort."
He also made it to the headlines, for the wrong reasons again, when he prompted an outrage, by saying that the people who had died on a migrant boat that sunk while en route to Italy deserved no sympathy.
Forcing a test to prove virginity on female prisoners in military prisons was ruled unlawful by an Egyptian court in 2011. This decision came after several women were, apparently, forced to undertake a virginity test after they were arrested during protests in Cairo's Tahrir Square. This triggered condemnation from a number of human rights groups around the world, and so, the court was forced to rule against this practice.
Many countries exercise such self-styled virginity examinations around the globe. Like, in Indonesia, female employees are required to go through them before joining the armed forces or the national police. A so-called "two finger test" is used to infer the state of the hymen.
These tests are not only degrading, but also can injure women who go through them. The scientific basis of such a test is also questioned, since hymens break for a number of reasons, such as during exercise or while playing an intensive sport.
According to the World Health Organisation,
"There is no place for virginity testing, it has no scientific validity".
---
Suggested read: What Demi Lovato's single "Body Say" can teach us about embracing female sexuality
---
This virginity examination helps the patriarchy, putting this into force, to not only rule a woman's vagina, but also, in doing so, to stop her from joining universities and getting educated, joining the military forces, and making a significant contribution to her country, in any way possible. All in all, it prevents her from breaking stereotypes. This appeal made by Agina is a spiral that only takes us downward, to where all women's movements originated! And we cannot afford to put to waste the efforts spent by the feminists through centuries of toil!
Have your say, in the comment section below!
Featured image source: Pinterest 
Summary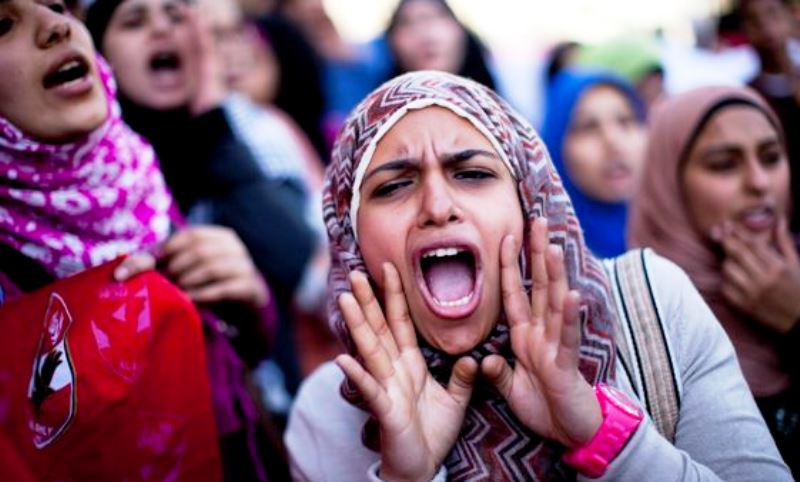 Article Name
Women Must Undergo A Virginity Test Before Being Admitted To Universities, Says Egyptian MP
Author
Description
Egyptian MP makes a ridiculous appeal that women be forced to undergo a virginity test before being admitted into a university! Here's all you need to know.