Falling in love is one of the most exciting and wonderful things to happen to any two individuals. Most people are thrilled with the idea of 'love at first sight,' but in reality, it takes time to truly know and understand a person before you can fall in love with them. This happens primarily between friends, and falling in love with your best friend is one of the best feelings ever. The transition from being friends to lovers has been adapted on the silver screen countless times, and there are a number of movies that demonstrate this – indeed, Hollywood has left no stone unturned to portray this timeless storyline from various angles. Well, no complaining there, because in the process, we have the opportunity to see a horde of great movies!   
Image source: Pinterest
---
Suggested read: 10 love lessons the 90s movies taught us
---
Here is a list of 15 Hollywood movies that are sure to reinstate your faith in everlasting love blossoming from friendship.
1. Made of Honor (2008)
This is the quintessential film that shows how two individuals can go from being friends to lovers. Tom, who is played by Patrick Dempsey, is a successful and rich businessman who lives in New York. His best friend Hannah (Michelle Monaghan) is about to get married to a well-established, well-bred, super-rich Scotsman, Colin, played by Kevin McKidd, and she asks Tom to be her maid of honor. Tom realizes he is in love with his best friend as he plans their wedding together, and finally confesses his love for her, just before she is about to say "I do" (rather reluctantly) to Colin!
2. 13 Going On 30 (2004)
In this rom-com, Jennifer Garner plays the role of Jenna Rink, who wishes on her 13th birthday to be 30 because of the bullies in her school. The fun starts when she actually wakes up as a gorgeous 30-year-old, with everything in order, except she isn't friends with her best friend from school Matt (Mark Ruffalo) anymore and she can't understand why. As an accidental adult, she realizes how much their friendship means to her, and goes back to when she was 13, where they fall in love with each other while growing up. The movie ends with Jenna and Matt getting married.
3. Ghosts of Girlfriends Past (2009)
In this movie, Matthew McConaughey plays Connor Mead, a handsome womanizer who has dated a series of women through the years, and in the process stopped believing in the concept of love itself. He is visited by all his past girlfriends in spirit, led by Emma Stone; and then during his brother's wedding (which he tries to ruin and then ultimately saves), he realizes that he was always in love with his childhood best friend, Jenny (Jennifer Garner). This is one of the most entertaining yet profound journeys from friends to lovers.
4. Life As We Know It (2010)
Life As We Know It has Josh Duhamel and Katherine Heigl playing the role of two enemies who are forced into parenthood when their mutual friends die and leave them with the care of their only daughter. Taking care of a kid is not easy, and soon they become inseparable friends, after which they finally discover their love for each other.
5. Love, Rosie (2014)
Based on a book by Cecelia Ahern, Love, Rosie tells the story of Rosie and Alex (played by Lily Collins and Sam Claflin), who have been best friends since they were five and know everything there is about each other. Throughout the years, they keep making bad decisions, falling in love with the wrong people, and missing each other. Not until Sam is a successful businessman, and Rosie has her own hotel and a grown up daughter, do they finally realize that they are meant for each other.
6. You've Got Mail (1998)
In this romantic comedy, Meg Ryan and Tom Hanks play a struggling bookshop owner Kathleen Kelly and a super-successful businessman Joe Fox, who despise each other because Fox tries to put the little bookstore out of business with his flashy bookstore chains. However, they both talk to strangers on the internet and tell each other their problems, without knowing who the strangers are, and in the process become great friends. When they finally meet again in real life, it is pure magic, all animosity forgotten.
---
Suggested read: Top 15 romantic movies to watch with your boyfriend
---
7. Nick and Nora's Infinite Playlist (2008)
Michael Cera and Kat Dennings play Nick and Nora in this musical romance all about self-discovery and the discovery of love, with music playing an essential role in the movie. Within one evening, they go through various places along with Nick's friends to search for Caroline, Nora's friend, and in the meantime, they keep running into Nick's ex-girlfriend Tris. These two friends ultimately bond and become lovers over music.
8. The Wedding Singer (1998)
Drew Barrymore and Adam Sandler are like the actors you wish would get married for real because of their onscreen chemistry. Adam Sandler is a wedding singer Robbie, and Drew Barrymore, who plays Julia Sullivan, is a waitress; the two best friends both work at weddings. The latter is about to get married to a complete jerk, but before long the two of them find out they are in love with each other instead. The movie ends with Adam Sandler singing the most romantic song to her, in an airplane of all the places.
9. Definitely, Maybe (2008)
Will Hayes, played by Ryan Reynolds, is getting a divorce from his wife, and narrates the whole story of falling in love with her to his daughter, played by Abigail Breslin. He tells her about a friend he had, April (Isla Fisher), and how their friendship was one of the most impactful things in his life. While telling the story, he realizes that there really was no one who understood him as well as April did, and they finally turn up at her place, with both April and Will confessing their love for one another.
10. Friends With Benefits (2011)
Jamie (Mila Kunis) is a New York-based executive recruiter who asks Dylan (Justin Timberlake) to take up a job in New York with the ever-popular GQ magazine. In the meantime, the two of them realize that they are similar individuals, and become really close as friends. Jamie and Dylan eventually realize that they are both tired of the broken relationships they have had, and decide to get into a purely physical one with each other. However, it is impossible to be emotionally unattached in such an arrangement, and their friendship transforms into love, with a flash mob present at Jamie's proposal.
11. The Ugly Truth (2009)
Gerard Butler plays Mike Chadway, a TV star, who believes men and women are shallow, superficial, and melodramatic when it comes to the matters of the heart. In contrast, Abby Richter (Katherine Heigl) is a TV producer who believes in love, but is hopelessly single. Mike claims to know everything there is to know about the sham that is love, and tries to put Abby through the wringer so that he can demonstrate his theories in practice. They eventually fall in love with each other instead, and kiss for the first time in a hot air balloon on national television!
12. One Day (2011)
In this picturesque romance, Anne Hathaway plays a struggling individual from a working class family who wants to do something constructive and impact the world, whereas Dexter (Jim Sturgess) is a flippant playboy who thinks he has everything figured out. They have been friends for more than 20 years, and every year they meet on the 15th of July to share their lives. This is a story which explores how two friends, diametrically opposite to each other, can fall in love over time.
13. What If (2013)
Daniel Radcliffe seamlessly pulls off the role of Wallace, a slightly depressed individual tired of all the failed and broken relationships he has been through. In need of a friend, he instantly forms a connection with Chantry (Zoe Kazan), who is in a live-in relationship with her boyfriend. When the two start becoming closer, they realize how special their friendship is, and also slowly find their way to everlasting love with each other.
14. Never Let Me Go (2010)
Although slightly morbid and sad, this is a movie where two people who have been raised together eventually find love with each other. Tommy (Andrew Garfield) and Kathy (Carey Mulligan) grew up as close friends in a mysterious boarding home, where the children are meant to become organ donors later. In the midst of finding their true destiny and the purpose of their lives, these two friends finally find true love with each other.
---
Suggested read: 15 most romantic lines from Hollywood movies
---
15. When Harry Met Sally (1989)
No list about love and friendship is complete without this movie. Billy Crystal and Meg Ryan play Harry and Sally in this movie, two college students with very strong views about two people being platonic friends. After they meet again, they explore the possibilities of staying just friends despite the fact that sex now plays a big role in the equation. The story is about how their relationship eventually blossoms into love.
Featured image source: Pinterest
Summary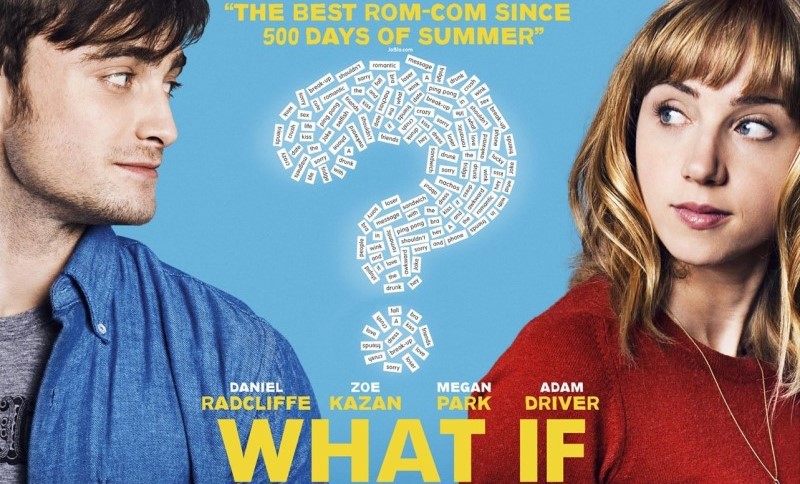 Article Name
Friends To Lovers: 15 Hollywood Movies Which Used This Formula
Author
Description
Are you going from friends to lovers? Will it work out, do you think? Take heart from these 15 Hollywood movies which successfully used this formula.