Love is one of the greatest interests that captures the human mind and heart. We find the one heart that beats with our rhythm and that bond grows into a beautiful relationship. But there are always the questions that go on and on in the back of your head – how do we keep the unbreakable magic alive in our relationship? What are the things to do as a couple?
We are constantly putting in our best efforts to make our lover feel special and loved. It is only the cute couple things you do for each other or together that fuel your togetherness with the warmth of an unshakable connection.
So, the bigger question that we should talk about is what are the things that you should do as the super cute couple you are? Okay, let's see. Doing all the cute couple things is about letting them know how much they mean to you, how much being with them means to you, and how deeply you cherish your feelings for them. This all might sound too intense and romantic novel-y, but trust me, it's not!
---
Suggested read: 12 New Year's resolutions married couples NEED to make
---
Sometimes, the simplest acts and efforts can express your feelings perfectly and that's just what we are going to do right now. Here are some of the most adorable things couples do that promise you Disney-like magic in your dreamy relationship as well. So, get ready to engage, get ready to indulge, and get ready for the lovely ride ahead!
1. Call each other by their FULL names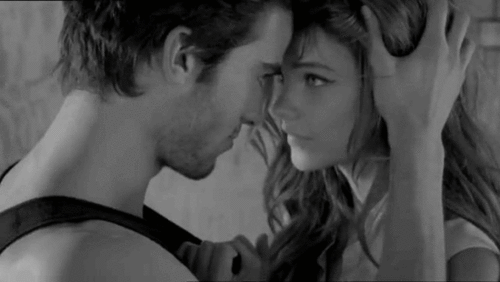 Image source: soposted
Okay, not directly to them, but try saying their full name out loud by yourself. Ooh, sounds different, right? Do you like the sound of that? I know you do and trust me, they'll just love it and love you more for calling them that. For the most special moment, try using a Mr. or Miss as well, and see how delicious a simple address can turn out to be.
2. Do not forget to give each other nicknames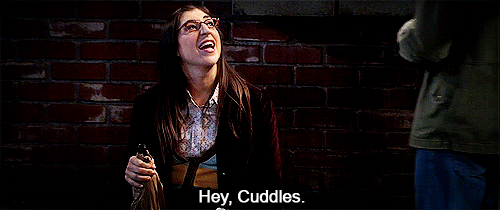 Image source: Tumblr
Create nicknames for each other to create more intimacy in your relationship. Not just one, you can have a whole bunch of them (FYI: I'm stealing this beautiful trick from the closing scene of Pride and Prejudice myself – smitten!). One for when you want to say you love them, one for when they are sulking, one for them to know what you have in mind, and one only for you and them!
3. Find the way to each other's hearts via your stomach – cook together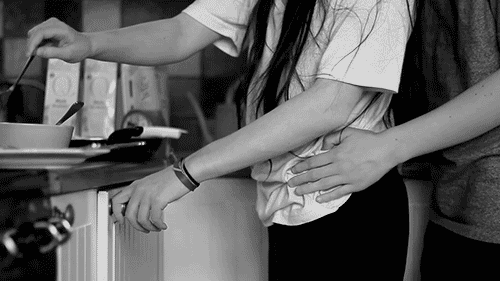 Image source: Tumblr
This one is so timeless that it needs no explanations at all. It's matchlessly romantic when you surprise them with your culinary love (unbeatable when they're still lazing around in the bed), and even more epic when you plan and cook up a storm for each other. It's romance at its best, and as tasty as it gets.
4. Strengthen your friendship – call gaming time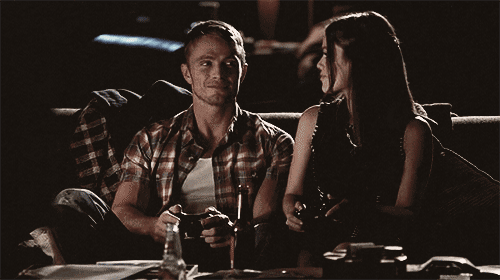 Image source: Tumblr
The cutest thing in every relationship is the friendship at its foundation. What's a better way to celebrate your friendship than with the old school sure-shot way of 'ready-set-and-game!' into your relationships? Be it those classic video games like Mario or a fun round of cards or darts, it's going to be magical for both of you!
5. Share and relive your memories together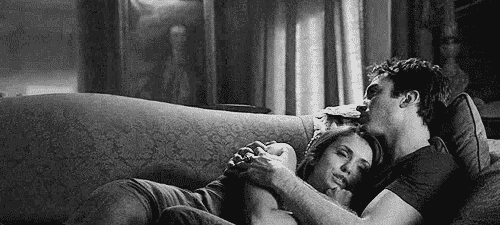 Image source: Tumblr
One of the finest ways of spending time and building your understanding with each other is sharing everything with each other. It's always safe to start with the beautiful or even embarrassing moments captured in your photographs to spilling the memories of the time gone by over a drink or two. As you go on lifting the veil of secrets and quenching each other's curiosities, what you find is quality time more special than ever before.
6. Spend quality time building a skill
Now, isn't it a double treat when you're gaining something amazing (and probably cashable or usable), while making the most of your moments together? So, just go on and sign up for something you both would love and never have tried before, like a salsa class or some cooking lessons. (A tip from the heart – if you sign up for something they always dreamed of doing, but couldn't pursue, they'll always cherish your love for that!)
7. Make your dates more special than just romance – surprise, surprise!
Dating can always be made better by adding some surprises. Of course, surprising your lover with a dreamy date is nothing new, but making the date a joyful surprise could be just what you two need. So, do some digging and come up with a plan that will make them happier than ever.
---
Suggested read: 12 incredibly weird things couples do when they've been together a long time
---
8. Babysit each other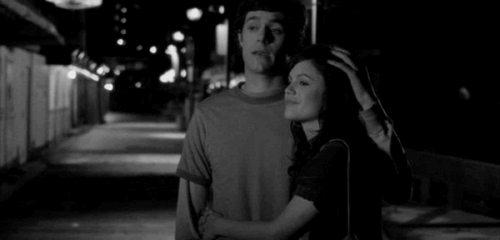 Image source: Tumblr
What I'm telling you here is to give each other a total day off! On that special day, right from the breakfast in the bed to the late night massages, it's all going to be just for them and just like they like it! Treat your baby like a baby every once in a while, and they'll be yours to love and cherish.
9. Hit the road the impromptu way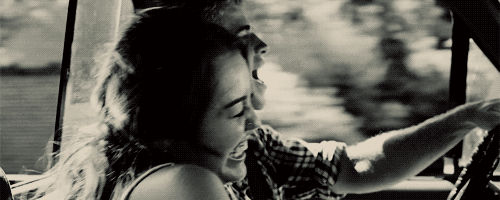 Image source: favim
No travel agents, no paid guides, and no bookings in advance at all. Just pack your bags and set out for an adventure on the road all by yourselves and embrace the excitement of unpredictability together. It will fuel your relationship with some beautiful bonding and by the end of the journey, it'll be as if you were strangers until now and didn't even realize it. You'll be the best buddies ever!
10. Style each other
This is something you should do every now and then and not just for them, but for yourself as well. From the essentials of the outfit to the very perfume they'll wear, pick it out every little item and let them do the same for you. Dressed in each other's choices, you'll have the cutest fun time anyone can hope for.
11. Celebrate a special evening by re-enacting and soaking in the pleasure of your firsts!
This is a great way to remember your first special memories together. From the same clothes to the same place and from the same words to the same reactions; and by the time it ends, there's no way your relationship will remain the same at all!
12. Create something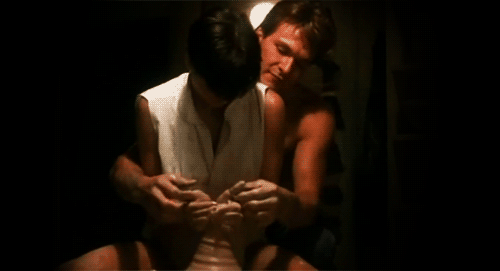 Image source: Tumblr
It's blissful to engage in building and creating something together. You can always rely on it to remind you of the special time you two spent together. You could build a birdhouse, do some gardening, or even just paint the bedroom a new color, and everything will change without you knowing it.
13. Declare a 'just you, for you' day
This is going to be 'your lover's' day that will recur every year (or every month, if you can afford it to!). So, the only rule is that you'll spare all your time for them and everything will be as they want it to be – no questions asked.
14. Go crazy, go wild, and rekindle your love flames like strangers again
Once in a blue moon, this timeless trick of the romantics can work its wonders on you as well. Separate and meet your partner like a stranger again. It'll be like a new love story and another one to hold dear and treasure. Just go for it, and believe me, you'll thank yourself for trying something new.
15. Laze away and do NOTHING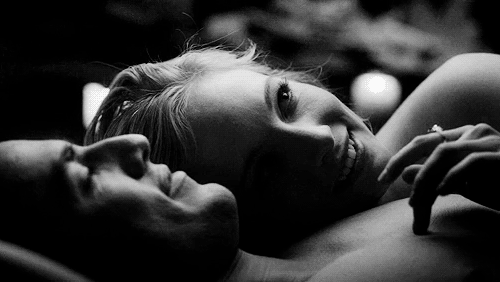 Image source: Tumblr
The point of this is to be with your beloved and to let everything else fade away for the time being. Just relax. Feel their presence, breathe their presence, and cherish your togetherness – that's all. Call it a lazy day with lots of ordered food and no Internet or TV, of course. Good luck!
---
Suggested read: 15 ways healthy couples understand each other without words
---
16. Start the project – relationship goals!
Put in your best efforts to build a relationship everyone will be jealous of and wish to have the same at the same time, and that's it!
With these simply delightful and just to die for cute couple things in your mind now, you're all set and ready for an adventure full of unending love and magic. These are not only the simplest and strongest bridges in the permanent corners of your lover's heart, but you can also find the foundation of your happy-ever-after through these simple actions.
Featured image source: Pinterest
Summary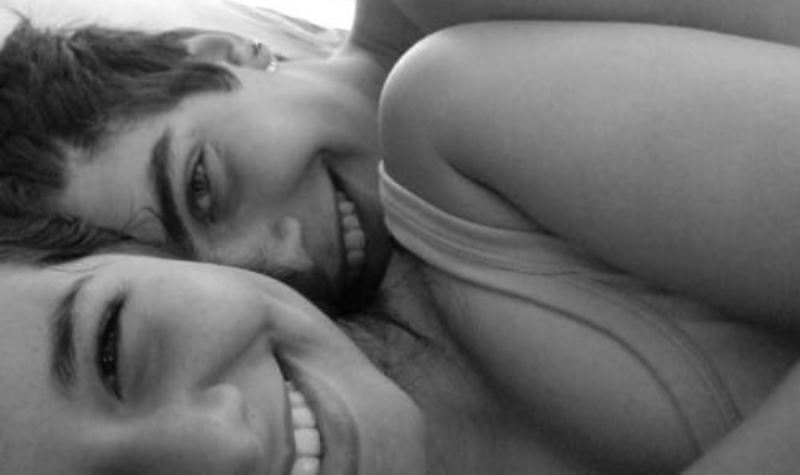 Article Name
16 Cute Couple Things Every Couple Must Do
Author
Description
There are some things that bring a couple closer together, and these cute couple things are right up that alley. Check them out! :)