Keeping up with a relationship can get mechanical. Actually, it does get monotonous after a while. Let's face it. I mean how long can you go on and on, and if one of you gives up half way, then you're doomed.
To keep the relationship alive, you may have to do a few things from time to time. Things that don't cost you a lot in terms of money, maybe some effort and some thought into it though. Love can be expressed in a lot of ways. It's important to make the person feel loved and cherished, and there are a lot of things you can do to show your partner that you love them.
---
Suggested read: 25 most romantic things to do for your boyfriend
---
No matter what kind of woman you date, she'll always get carried away by cute things you do that tell her that you love her. Doing little things for her will make her feel special and wanted. You don't always have to take her to fancy places for a date, buy her expensive gifts, or make grand romantic gestures. There are a lot of ways to make your girlfriend feel loved without making a hole in your pocket.
Here are some cute things to do for your girlfriend that will make her fall head over heels in love with you – all over again!
1. Send her love texts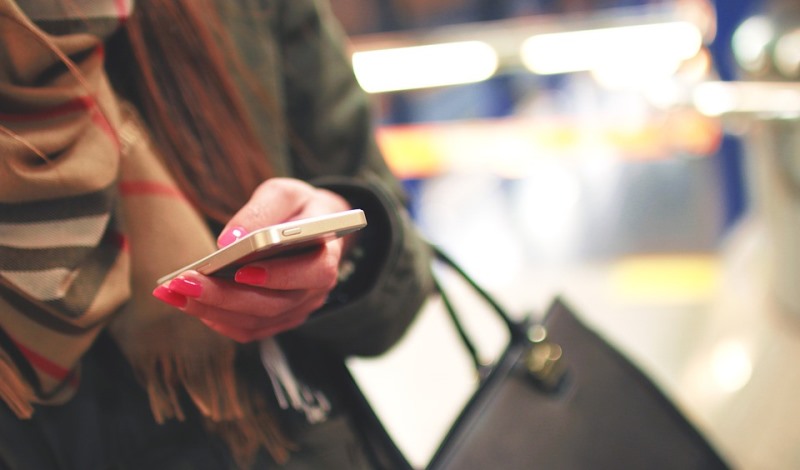 Image source: Pixabay, under Creative Commons License
Nothing is cuter than sending random text messages through the day. She could be at work having a horrible day, or sitting through a boring meeting or seminar. Simply sending her a text message that says you love her will cheer her up and put her in a good mood instantly. It's always nice to read a lovey-dovey message when you least expect it. We assure you, it will at least put a smile on her face.
2. Give her a massage
Don't underestimate this gesture. One of the simplest things to do, a massage will rejuvenate her and hopefully get you lucky by the end of it. 😉 That said, give her a foot massage or a head massage which will help her relax after a long day.
3. Help out with the chores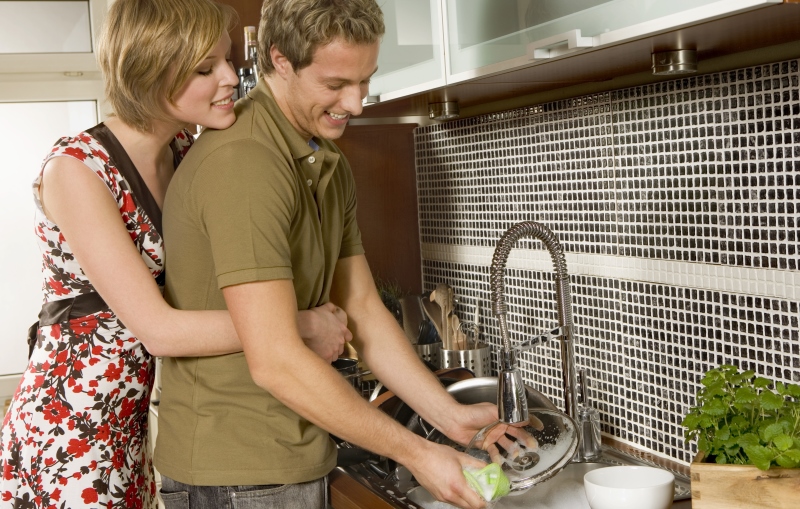 Image source: Shutterstock
If you live together, you need to share the workload at home. Don't just sit there and watch her cook a meal and do the dishes by herself every day. Offer some help, pitch in and do it a few times a week. She will be forever grateful to you and will appreciate the help!
4. Run errands for her
Maybe dropping her clothes at the dry cleaners', or picking up the groceries, running her errands for her will free up some of her time and make her happy. Try to do it, once in a while.
5. Cook her a meal
You may not be a fantastic cook, but maybe you can Google some easy and simple recipes and cook her a meal on the weekend. Do it all yourself, she will love it – even if it's inedible! 😉
6. Watch a movie together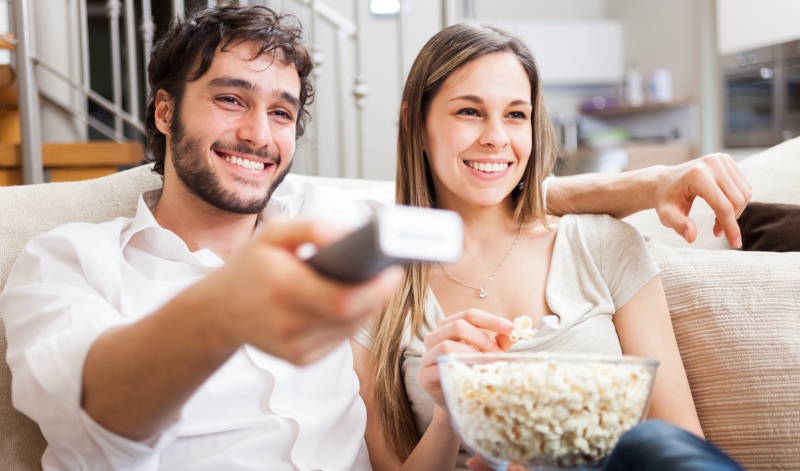 Image source: Shutterstock
And I don't mean watch the Transformers or Lord of the Rings! Watch movies of her choice, whatever she likes. Could be chick flicks or romantic comedies, or even a documentary. You'll have a chance to discuss your thoughts with her, and see how insightful she is.
7. Tell her she looks good
Women love to hear that! Compliment her often and tell her she looks lovely. She will be over the moon. But one thing to keep in mind – mean it when you pay her a compliment.
8. Leave little handwritten notes for her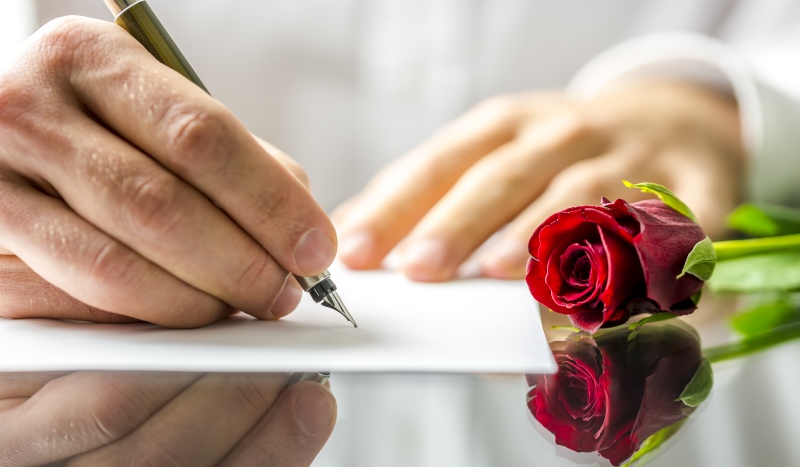 Image source: Shutterstock
Grab a bunch of sticky notes and write sweet things and leave it in places that you know she will check. Maybe her sock drawer, the cupboard under the stairs, on the refrigerator door, or on the TV stand. This is by far one of the cutest things to do for your girlfriend.
9. Help her fix things around the house
Maybe a leaky pipe or a broken shelf, bring out your tool box and get down to business. Fix things that have been left unattended in her house, she will love that!
10. Make her a coupon book
Make her a 10 page coupon book and offer to do various things for her. Things she likes, her favorite things! Tell her she can redeem the coupons whenever she wants. This will be just like a gift voucher, but only a very personalized one. To make it all the more spicy, you could make it a love coupon book where you offer her intimate things. For example, a half hour make out session on Thursday nights after dinner, or trying something new every Saturday night.
11. Buy her flowers
Image source: Shutterstock
'I don't like flowers,' said no woman ever! This never gets old. Women have been wooed by flowers since the beginning of time. So yes, a fresh bunch of flowers will brighten her up any day of the week. You don't have to spend heaps on huge bouquets, maybe break a little flower from your own garden or your neighbors'! 😉 Remember, she'll love the gesture more than the money you spent on it.
12. Take her out on surprise dates
Give her short notice and ask her to put on her best dress. Take her out on a surprise date! Maybe even a long drive, or to a play or simply to the park. That's really one of the cute things to do for your girlfriend.
---
Suggested read: 10 things to do at the start of a relationship
---
13. Paint her toenails
You may not know the art of painting nails and might have never held a paint brush all your life. But offer to paint her nails at home; she will laugh at the way your fingers move and at all the uneven strokes. But when she is away from you, she will secretly look at her nails and smile.
14. Let her borrow your shirt
Image source: Pinterest
Girls often love to wear their boyfriend's clothes. Why do you think boyfriend jeans are so popular?! So, if you think she likes a particular sweatshirt of yours, or an over-sized shirt, let her have it. Gift it to her or simply let her borrow it for as long as she likes.
15. Make her some coffee
Amidst all the morning chaos and rush, she would really appreciate it if you got her her first cup of coffee! So put that kettle on and brew her beverage for her, just the way she likes it. She'll be starting her day in a good mood.
16. Help her update her playlist with latest songs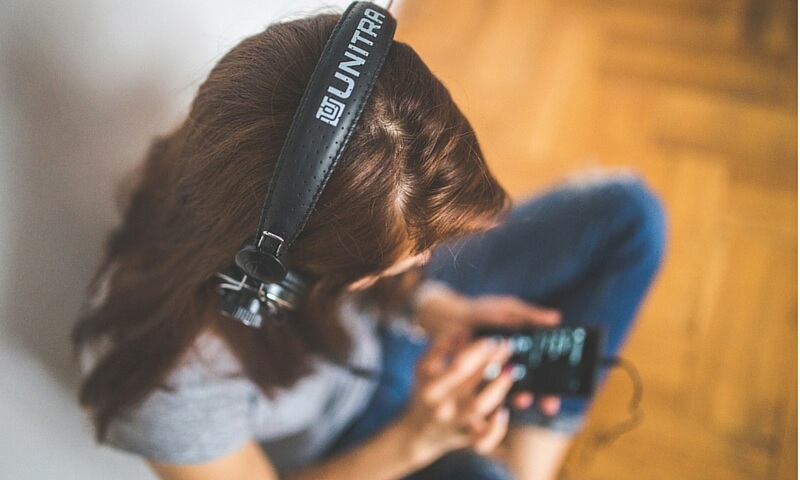 Image source: Pixabay, under Creative Commons License
Women aren't always up-to-date with the latest tracks or maybe don't download music as much as guys do. So, she maybe still listening to the hits from 2001 in her car. Update her music library with songs that you think she might like.
17. Frame her favorite picture
Sure, she clicks a lot of selfies or perhaps you both have a lot of pictures taken together. Make a collage of all her favorite snaps and frame it for her. She will be bowled over with this sweet gesture.
18. Buy her favorite book
If you know who her favorite author is, buy her a book written by them. Maybe a limited edition, a signed copy, or simple a hard-bound book. Something for her to cherish and remember. Don't forget to write a little message inside the book for her that will make her go "aww."
19. Be protective of her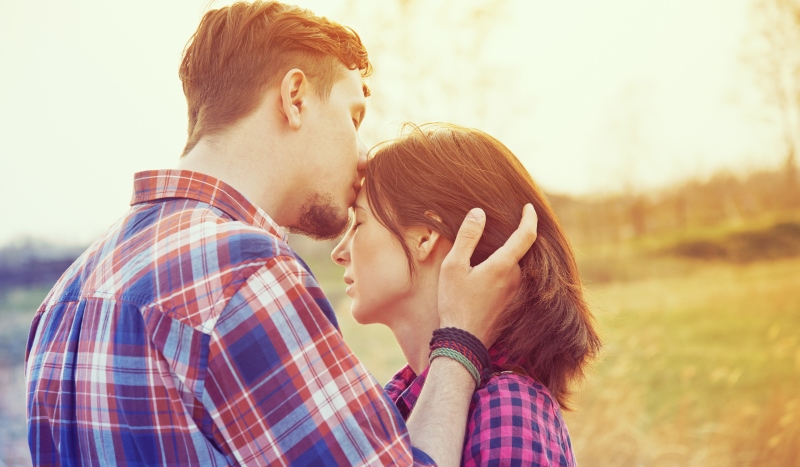 Image source: Shutterstock
Although some women will deny it, they still like it when their boyfriends are protective about them. So if she is out with her friends late at night, ask her if she is safe, if she needs to be picked up, or she has a sober ride home. Figure out how she will get home and show your concern to her. Don't overdo it though.
20. Offer to pick her up or drop her off
Maybe show up at her office in the evening to pick her up. Offer to drop her to her office one day, even if it means that you have to go out of your way or get stuck in crazy traffic. Women consider being chauffeured as a way of pampering, so do that for your woman.
21. Tuck her in
As the day ends, tuck her in bed. Make sure she is comfortable. Rub her forehead or play with her hair until she falls asleep. These are really sweet things to do for your girl.
22. Talk to her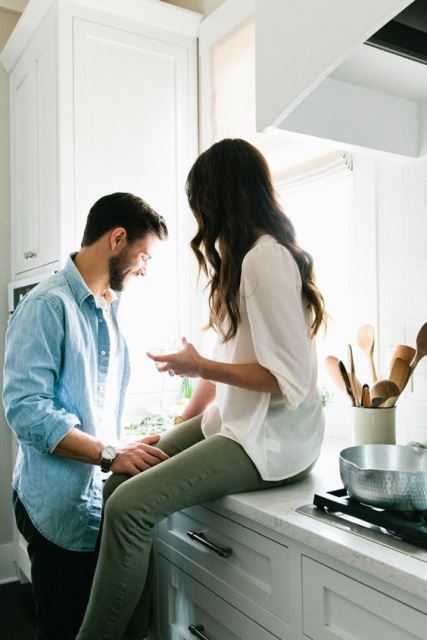 Image source: Pinterest
Talk to her about her dreams, her problems, her fears, and her day. Tell her how you feel about her and that you are lucky to have her. It's also the perfect opportunity to bare your soul to her as well. Just saying.
23. Listen to her
Sometimes you need to let her do the talking too. Let her open herself to you by making her feel comfortable. Listen to her attentively when she is talking. Acknowledge what she says. Really listen to her when she talks, not just let it go over your head.
24. Do or buy things she likes
If she likes gluten-free bread and you don't, buy the gluten-free one once in a while.. Buy her favorite litchi ice cream even though you don't like it. It will make her feel loved show her that you care for her feelings.
---
Suggested read: 12 cute things you do that make him fall even more in love with you
---
25. Hold her hand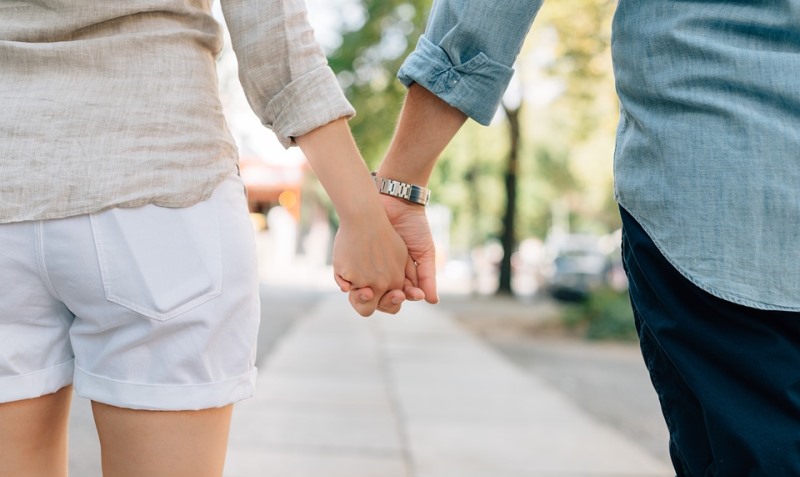 Image source: Pixabay, under Creative Commons License
This never gets old, does it? Don't you look at other couples holding hands and think 'oh, how sweet'? Do the same to your girl. Hold her hand at home or even outside when you're walking side by side. It brings a feeling of security to her.
We hope these cute things to do for your girlfriend will help you score some brownie points with her and strengthens your relationship with her. Good luck!
Featured image source: Tumblr
Summary
Article Name
25 Cute Things To Do For Your Girlfriend To Make Her Feel Special
Author
Description
To make your girl feel special, you don't have to do expensive romantic gestures. Just do a few from this list of cute things to do for your girlfriend.