We have all done it- stalking! That's what Facebook was invented for! And you still believed in the "connecting people" sh*t!
Stalking an ex is pure BLISS! Everyone's all been there, done that, and while doing it, had the following thoughts!
So bored! Feel like doing something different today!
*Logs onto Facebook* (Yea!)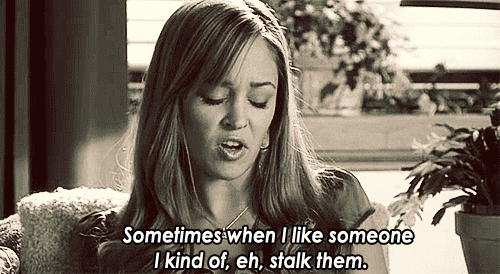 Image source: dolly
My ex just posted a picture in months! Yea because last time I went through his profile (just casually) there were only shared pictures of half-naked footballers!
That was a month back.
Okay a week back!
Fine! 6 hours to be precise!
Everyone does it. It's just that no one likes to reveal it!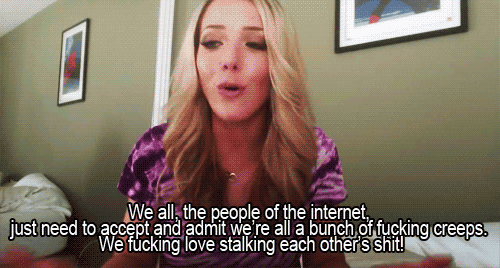 Image source: Tumblr
I am sure even he goes through my updates!
He does, right? Yes, he does, okay?
Concentrate! I need to make sure I type his name in the right box!!
Facebook didn't swap the search and the status box and not bother to tell anyone, right?!
Well, it clearly states "Search for people, places and things" but…
Let me quickly run a test with a friend's name!
Okay, the virtual world is still a good place to stalk! Did I say stalk?
How rude FB! How can you decide that I am looking for his profile just because I typed three letters of his name?! I could very well be looking for someone with the same three letters, in the same order in their names!
Auto-completion is extremely judgmental!
Wait! No one's sharing my screen at the moment, right?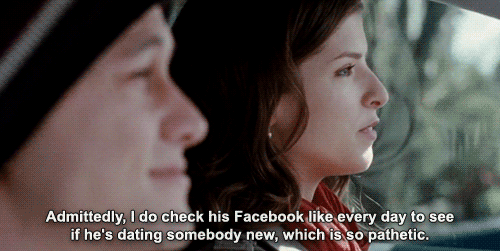 Image source: carbonated
Things like that happen all the time!
On the "House of Cards", I mean!
Will a duct tape over the front camera work?!
Well, I can also put my thumb over it. That's how normal people use their computers!
I was joking! Okay?? Everyone's become so dumb nowadays!
Checking someone's updates is fun but that's like open for everyone. Imagine what an interesting life hackers have!
How difficult can it be to hack someone's account?
Let me google that!
"How to hack your ex's account (being particular, to help the search engine!) without him ever suspecting that it was you"
---
Suggested read: 10 ways to handle a breakup when you and your ex have the same friends
---
Too much work! Will revert to this later!
He still has the same display picture (after 6 hours and 15 minutes!)!!! People really don't change, huh?
Did you get my pun there? That was funny! Lol!
Let me go to "Photos of you". That's where you find the dirt!
Be careful as you glide through each image! Ever so lightly, woman!
Do Not Like! I said, "Do Not Like!"
Sh*T! Sh*T! I think I just pressed the like button or worse gave a "love" reaction to his picture!!!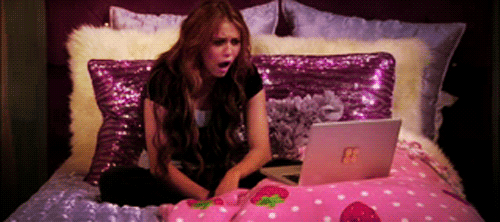 Image source: gurl
No, I cannot go back to be sure. That's too much pressure!
Let me simply go through my activity log!
No it doesn't say anything like: "You, moron! You just virtually reacted to one of his pictures!"
But I don't know why I feel that the log, sometimes, omits things on purpose. Because it is just too embarrassed of us!
Let's just ease back into his pictures. Slow. Relaxed!
Ah that one. He looks so cute in that one. I always loved this one. I clicked that one. Where was that? This is at my parents place!!
I think it should be illegal to have pictures that have anything to do with your ex once you have broken up with them! Well, all my DPs are clicked by him? Moving on…
FB pics have never done anyone any good. People should just stop posting pictures of themselves
Wait, a notification! *Angel-heart and 300 others like your picture* I can now die in peace!
Yeah, so what was I saying?
I think I should send Zuckerberg a suggestion!
That can wait. I still have 670 pictures to wade through!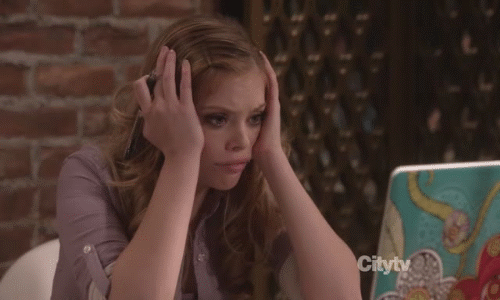 Image source: drchristinavillarreal
I have seen all of these before! How can a person be so uncooperative in providing any substantial new info about themselves?!!!
May be he is just too depressed by the break-up to post anything!
Hold on a second!
Nooooo
May be he is just too in love with someone to take out time for FB! Oh my God this was useless. I hate myself for doing this!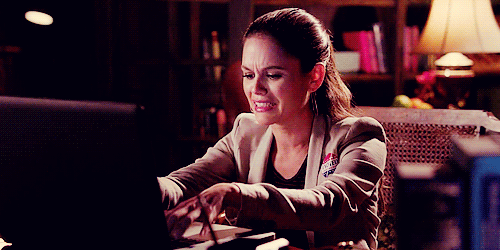 Image source: Tumblr
I promise to not look him up again.
For a month.
A week.
Okay, at least a day!
Haha- who am I kidding! <checks last seen on Whatsapp> 😛
Featured image source: galoremag
Summary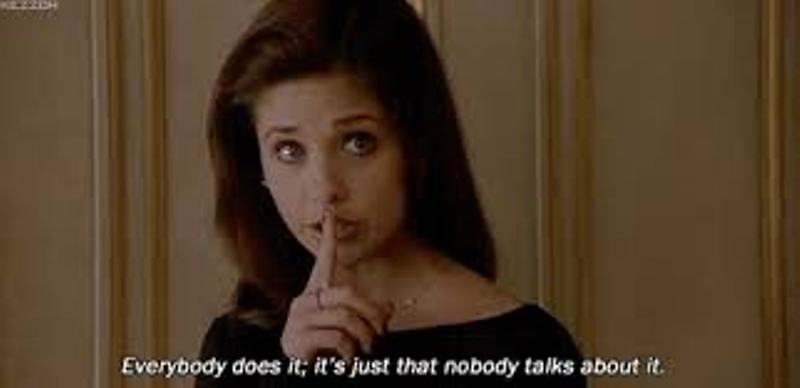 Article Name
50 Thoughts Every Girl Has When Stalking An Ex On Facebook
Author
Description
Stalking an ex is pure BLISS! ;)