"I grew up in the 90s in the time of grunge when if you didn't go on stage in jeans and a T shirt you weren't 'real.'" – Jack White
How many times have you felt suffocated by the way fashion tastes of today have turned out to be? How many times have you got fed up with the current neat fashion styles that you see around you? For once, I have totally been bored of the same old designs and the same styles being repeated over and over again. Perhaps for people like me, grunge fashion is the best solace. Wonder what grunge fashion actually means?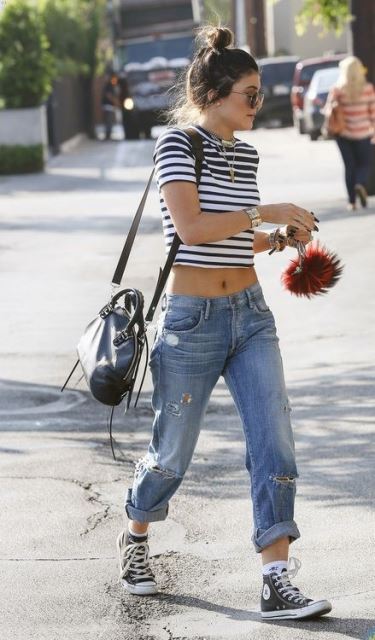 Image source: Pinterest
---
Suggested read: 10 times Jennifer Aniston gave us major fashion goals
---
"I have a lot of looks but right now I'm really into grunge. Messy hair, black heels. I get Michelle Pfeiffer with it." – Chloe Grace Moretz
Tracing its roots
Grunge fashion originated in Washington's Seattle back in the 90s. Yes, the 90s was an age that gave us a lot of head-turning fashion elements, and grunge fashion was only one of these. The excesses of chic and uber-classy fashion were rejected to team up casual and daily looks to the perfect effect. The grunge music scene in Seattle with rock names such as Nirvana coming to the top also enhanced the rate at which grunge fashion spread.
Most people back then were thoroughly absorbed into the grunge music scene. Some said grunge music was a romanticised and hippie version of punk. However, with time, grunge music leading to grunge fashion, has managed to hold its own. The same has been true for the fashion offshoot too. With such a new line of fashion coming through, it was barely long before the laymen began embracing the trend.
Want to dress the grunge way? Here is your Bible for grunge fashion.
Grunge style diaries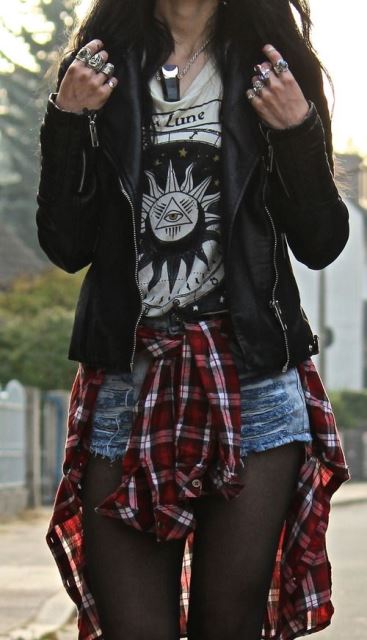 Image source: Pinterest
Few of the biggest names have been non-proponents of grunge fashion.
"I'll admit it, the grunge trend doesn't really speak to me. I get why other people like it, but it's just not my style. Don't get me wrong, I love layering, but I like it when it is done with a little more polish and sophistication." – Nina Garcia.
But then, grunge fashionistas never really cared. They did not care to the point that this became an entire school of fashion complete with compliments and criticism from around the world.
1. Plaid shirt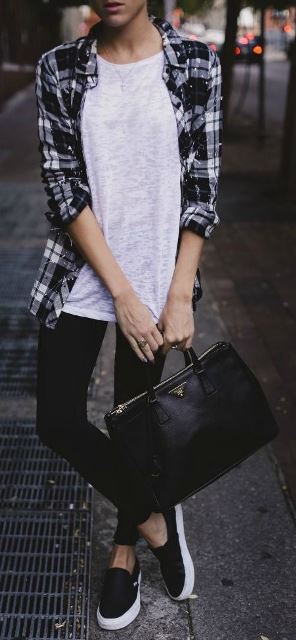 Image source: Pinterest
This is a must-have grunge element. Unless you have a plaid shirt, you are not apt for acing the trend. The shirt has to be big and spaced well. There is no place for fitted silhouettes that appear tailor-made for your body. Perhaps, this kind of grunge clothing is the most relevant example of layering form the 90s era.
2. Round neck tees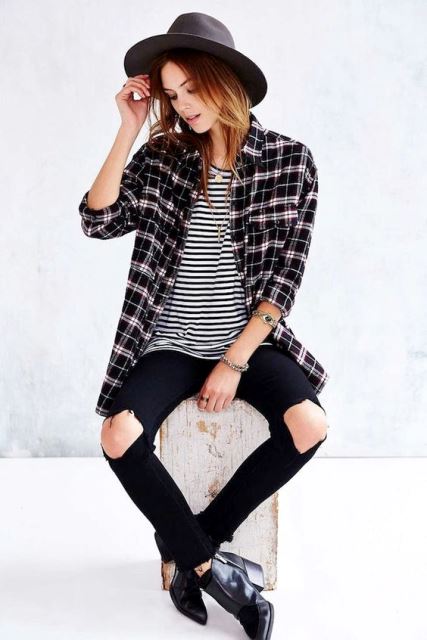 Image source: Pinterest
Crew cuts or round neck tees are your best bet when it comes to combining it with that grungy plaid shirt. You have to have a basic colored tee underneath the plaid shirt. Ash, navy, and black are the best colors, if you are following the typical American trend. However, if you have a more global take on fashion, the color scheme can be anything under the sky.
3. Well worn out jeans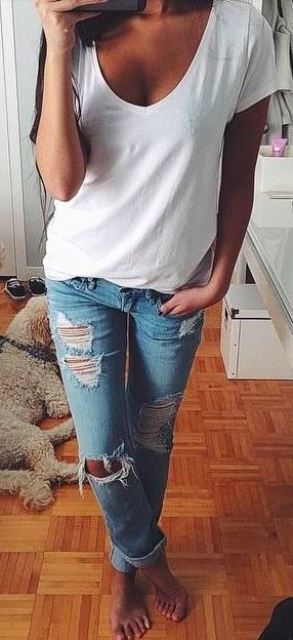 Image source: Pinterest
When it comes to grunge clothing, denim has special place of honor. But then, the denims need to be well-worn. A rib here, an eye there; a break on the thread here and a shred there – these are the best elements of a pair of grungy look jeans. In addition to this, the denims have to be loose. Grunge fashion does not have place for skin fits style. In addition, your denims need to be of the stone wash grade. The crux of such a look is to come across as low maintenance but high on impact. Getting the drift, eh?
4. Low slung bottom wear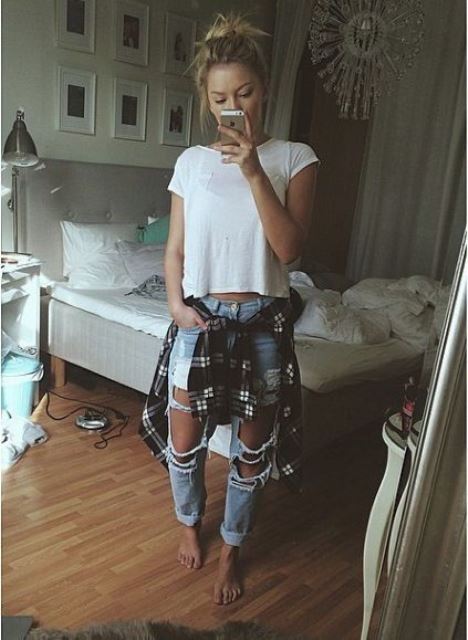 Image source: Pinterest
Bottom wear for grunge fashion addicts has to be low waist. No sophisticated, ironed pleats or cuts here. Grunge fashionistas are always into low hemlines and a casual, flowy feel. They sure rely on the denims much more than anything else. However, whenever they opt for bottom wear such as chinos and the like, the cut has to sit real low. The best examples of grunge bottom wear can be seen in the whole line of Alicia Silverstone movies that swept Hollywood in the mid-90s.
5. Layers and layering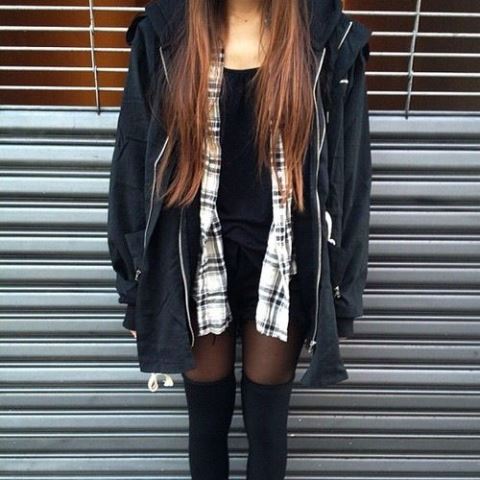 Image source: Pinterest
While grunge layering is slightly different from the sassy layers we see today, it sure has done a lot for the layering game. Shirt on tee, scarf on tee or shirt on fitted vests – these comprise the best examples of grunge fashion. Moreover, you need to realize that grunge fashion is almost like playing with what you already have in the wardrobe instead of just buying new stuff to suit the mood frequently. Remember how this trend originated after all!
6. Rucksacks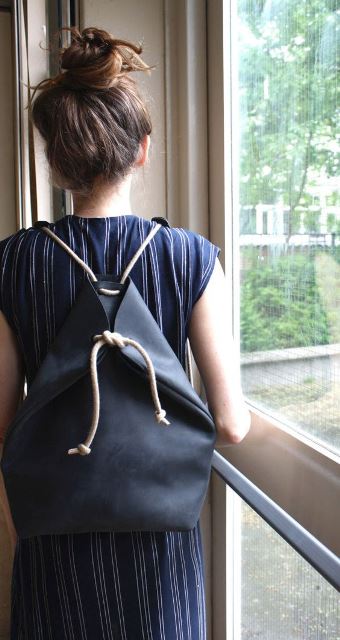 Image source: Pinterest
A perfect element from grunge fashion that is still making a big impact is a rucksack. A rucksack is quintessential to this style category. The idea behind using a rucksack was that bags are all too fancy and often fall short of space. The rucksack, on the other hand,  is funky, gels well with the other elements of grunge, and also gives ample utility value. Now, that is indeed some quick thinking that these fashion enthusiasts have done.
---
Suggested read: 10 plus sized fashion tips you MUST be aware of
---
7. Combat boots and Converse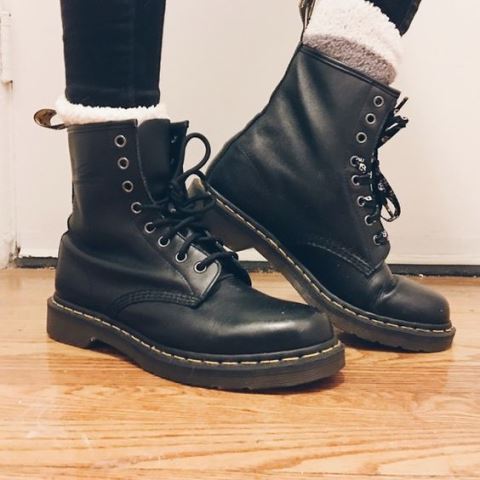 Image source: Pinterest
Almost every grungy look is complemented with a pair of heavy combat boots, or in some cases, a pair of Converse. High on utility and comfort, and low in terms of investment, these are the foundations behind grunge fashion. Therefore, we find a high place for combat boots and comfortable Converse. Grunge fashion is all about making an impact without forsaking comfort. Making the best of the simplest fashion picks – that is the essential message of grunge fashion.
With such awesome grunge fashion inspiration to guide you, we sure think you need to try some grunge looks soon.
Summary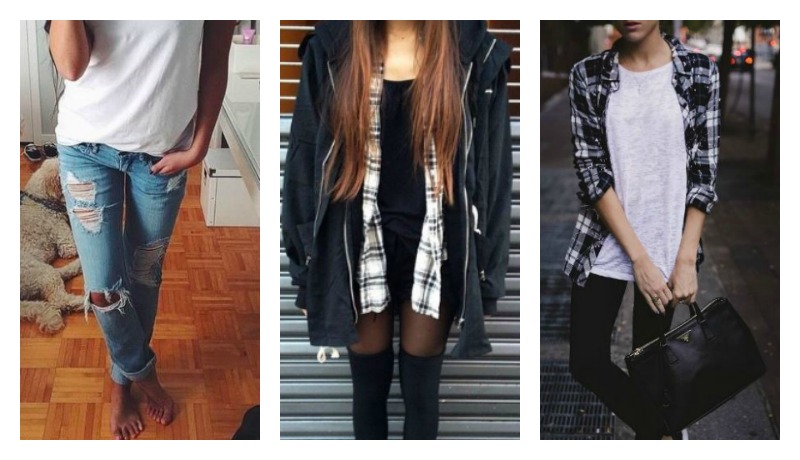 Article Name
7 Grunge Fashion Essentials You MUST Invest In
Author
Description
Grunge fashion is the new IN thing that has made a comeback with a bang. Here's everything you need to nail this trend.