Making a bold statement is that much easier when you have soft, smooth and plump lips. When you take care of your lips, it is not hard to get the perfects Cupid's bow. Establishing a perfect lip care routine is essential to help you maintain pink and soft lips.
You should always start by exfoliating your lips. Exfoliating your lips using natural ingredients such as honey and sugar helps you remove any dead skin from your lips. It also helps remove dry and dull skin cells and helps eliminate any impurities from your lips. Honey has antiseptic properties which mean that you encourage healthy lips by removing any harmful substances.
The next step in your lip care routine should always be moisturizing your lips. In winters it becomes even more important to keep your lips well moisturised; after all, it is the season of chapped and dry lips which can become quite painful if not looked after properly. When lips dry out, they become even more vulnerable to the harmful effects of the sun, and the pollutants in the air. A moisturizing product such as a lip balm helps create a protective barrier around your lips to help keep it moisturized and prevent it from drying out.
Hence, it is important that you always have a lip balm on hand with you.  Whenever you leave your home, make sure that you always have your lip balm on hand. Since most lip balms have a pretty compact packaging, they are very easy to carry around.
What ingredients should you have in your lip balm?
There are some popular lip balm ingredients that are used in most lip balms which are harmful to the lips rather than being helpful in any way this ingredient s can actually cause your lips to dry out, and hence you should do everything that you can to avoid them at all costs.
When buying a lip balm or even making one of your own at home, you should focus on ingredients such as beeswax, lanolin as well as Shea or cocoa butter these ingredients are excellent moisturizing agents for your lips and they also help it retain water to keep your lips soft and hydrated these ingredients help in adding softens sot your lips, as well as heal them. They create a protective barrier around your lip to keep it safe from the harmful effect of the sun as well as the pollutants in the air.
If you suffer from dry and chapped lips despite taking care of them and applying lip balm, check your lip balm for harmful ingredients such as parabens, this ingredient is not really a moisturising agent, but rather it is a preservative, and helps keep your lip balm germ free, however recent studies suggest that it may be harmful. Ingredients such menthol, camphor, and phenol are added to lip balms to provide them with a cooling sensation, but these ingredients peel off the top layer of the sin on your lips which make them more vulnerable to harmful substances in the environment.
---
Suggested read: The Ultimate Beginner's Guide On How To Apply Liquid Lipstick Like A Pro
---
For this reason, people often prefer to make their very own lip balms at home. When you make your lip balm, you know exactly what ingredients are going into your products, and often it can be a fun activity for you as well. Using ingredients that you can sometimes easily fin in your kitchen, you can create the ultimate moisturizing lip balm which will help you attain luscious and soft lips.
When making your own lip balm at home, you even have the added advantage of adding beautiful tints to your lip balm. Whether you prefer your lip balm to be clear or with a little bit of a tint, you can easily make it at home.
Here are a few natural ingredients that will help your lips stay soft, smooth and plump!
Best Natural Tinted Lip Balm
Beeswax
Some would say that it is impossible to make a lip balm without beeswax, and we would have to agree with that assessment, beeswax is a popular choice as a lip balm ingredient. If you plan to make your lip balm at home, then beeswax is must-have ingredients. Not only does o lend a silky smooth feel to the lip balm, but it also helps give it a solid consistency which helps it hold its shape. Beeswax is also rich in antioxidants, and it also has anti-inflammatory properties which help ensure that your lips stay happy and healthy. This ingredient is also antibacterial, and hence, it helps to make sure that your lips can stay as sanitary as possible.
Coconut Oil
It's not surprising to see coconut oil on this list, after all this is the most moisturizing natural ingredient available, whether you have dry skin, dry scalp or dry lips, a little bit of coconut is all that you need. It has natural healing as well as moisturizing properties which makes it an excellent ingredient to have in lip balms. It is quite easy to make lip balms using coconut oil. You can mix it with other moisturizing and healing ingredients such as aloe Vera, Shea butter, lavender oil, jojoba oil and even olive oil to help you get the ultimate lip balm of your dreams.
Sweet almond Oil
Sweet Almond oil is high in vitamin E, which means that while keeping your lips hydrated it also helps in keeping your lips safe from the harmful rays of the sun. Additionally, although this ingredient can penetrate deep within the skin, it does not feel heavy or tacky on your lips. It can leave your lips feeling soft and smooth without adding any greasiness to it. Additionally, this ingredient has also been known to reduce the pigmentation on your lips and leave the team looking more pinkish than before.
---
Suggested read: Everything You Need To Know About Choosing The Best Lipstick For Dry Lips
---
Cocoa butter
If you want to have a natural tinted lip balm without going through the trouble of having to add additional ingredients as a natural colorant then using cocoa butter may be a good choice for you. Not only does this ingredient have a natural brown color to it, but it is also exceptionally moisturizing for the lips. It is also helpful in creating a protective barrier on your lips to help protect it from harm.
Olive oil
In the very type of homemade recipe for a product which is supposed to be moisturizing, you will find olive oil not be a predominant ingredient the first reason for this is because olive oil is fairly easy to procure. You do not need to venture out further than your kitchen. Additionally, it is an excellent moisturizer, and it can act as a skin cleaner as well. This product is gentle and can help hydrate your lips efficiently since it is also rich in oleic acid which helps it permeate the several layers of the skin.
Beetroot
This is an excellent natural colorant for lip balms. You can easily find it in stores, and it helps to add a beautiful red color to your lip balms, and you can add as much or as little of it as you want to make a deep pink or red tinted lip balm.
Madder root powder
If you want a rich brown color for your natural tinted lip balm, then adding madder root powder will be especially helpful. However, when you are adding these powders to your natural lip balm, you have to infuse it with oils such as sweet almond oil or sunflower oil, or any other light colored oil.
Essential Oils
Essential oils such as orange or lavender are not only excellent to help and moisturize your lips, but they are a great way to add a little bit of flavor to your natural lip balms.
Naturally tinted lip balms are great for you if you like to keep your lips moisturized, but also want them to have a bit of color. Creating naturally tinted lip balms at home is not as difficult as it seems, and in fact, making your lip balm at home can end up being much better for you lips than using other lip balms which may contain an ingredient which slowly dry out your lips making their condition worse. However, whether you decide to make your lip balm, or go out and get one, make sure that you look out for ingredients which are moisturizing and have healing properties and avoid those which can further aggravate your skin.
---
Suggested read: The Best Lip Balm 2018 That You Need Right Now
---
Taking care of your lips is essential. The skin on your lips is much thinner and more sensitive than the skin on the rest of your body. Hence, it needs extra protection from you. One way that you can help in taking care of your lips is to stop kicking them. It is a natural habit of many people to lick their lips or even bite them when they are feeling dry. However, licking your lips can cause your lips to dry out faster and hence, it is quite counterproductive.
Featured image source: Pixabay, under Creative Commons License 
Summary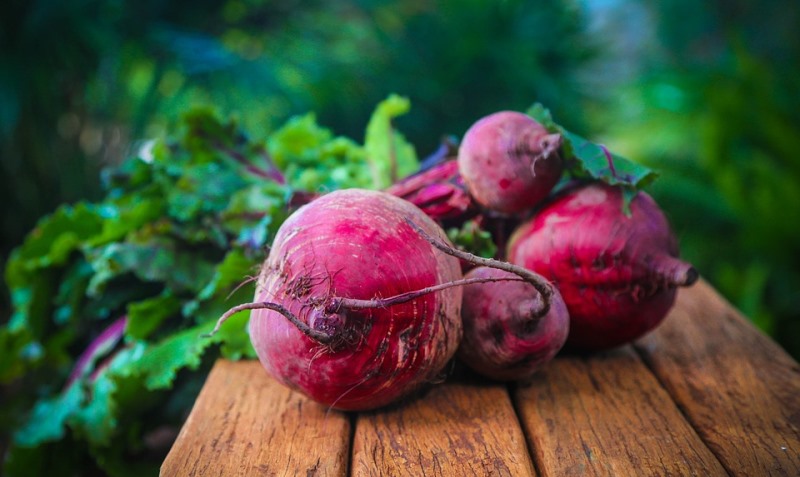 Article Name
8 Of The Best Natural Tinted Lip Balm
Author
Description
If you want to have a natural tinted lip balm without colorants, then using cocoa butter may be a good choice for you. Here are some other ideas.