Lip balms definitely fall under that category of beauty products that are absolute essentials for everyone. A lip gloss may be too sticky and tacky, and a lipstick too formal, but a good moisturizing lip balm never, ever disappoints. The lips are one of the most delicate parts of the human body and no one should compromise on taking care of them. A good lip balm is more than sufficient in maintaining those smooth, soft and plump lips. It is that one product that even those who are the least bit conscious (or bothered) about skincare also use on a regular basis.
Winters, especially, are a very harsh time for lips. During this season, skin and lips are at their driest, and keeping them moist and hydrated is of utmost importance. Chapped, damaged lips are something that all of us have experienced at some point or the other. Having smooth, soft lips indicates good health of the skin. Moreover, darkened lips is also a problem that many face, and one which a carefully bought lip balm or treatment can easily solve. Dark lips are caused by several factors, such as- excessive exposure to UV rays, dry and chapped lips, smoking, genetics, eating disorders and anemia, improper removal of lip- stains and other products, allergens in toothpastes or synthetic colors and fragrances in lip products, and others.
---
Suggested read: Let Us Help You Choose The Best Lipstick Shades For Fair Skin
---
While there are multitudes of balms and lip treatment products available in the market, the sheer variety itself can be daunting enough to prevent you from picking one that is perfectly suited for you. From common drugstore brands to international beauty brands, there are millions of products to choose from. Hence, we at NLT decided to speed up your lip balm- searching adventures by compiling some of the most recommended and best lip balm 2018 has to offer-
Burt's Bees Pomegranate Moisturizing Lip Balm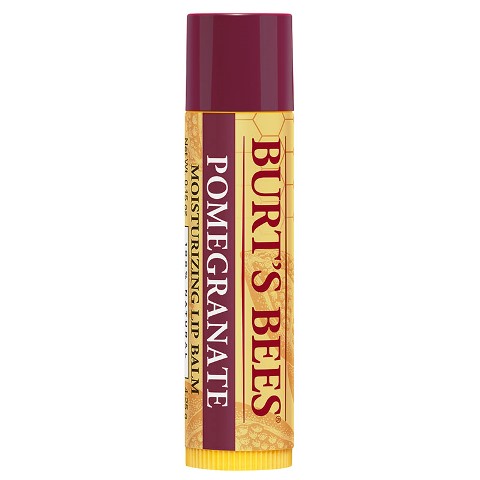 Image source: www.burtsbees.com
This 100% natural lip balm is packed with the goodness of rich pomegranate oil and also has a sweet pomegranate flavor to it. Pomegranate oil is rich in antioxidants and helps fight off free radicals that can be damaging to your lips and tend to age the skin. This lip balm hydrates and revitalizes your lips with a hint of color, giving them an even, beautiful toned appearance. This product is long lasting and not in the least bit waxy.
Body Shop Hemp Lip Protector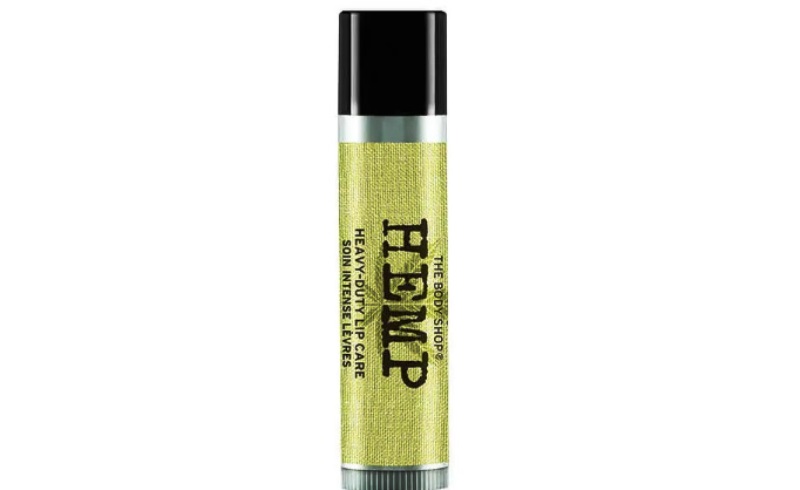 Image source: www.thebodyshop.com
This is a god- sent product for ultra dry lips. It is perfect for healing chapped, burned lips and merely a few applications are enough to restore that youthful glow of your lips. The hemp seed oil, rich in fatty acids and specially sourced from France, does wonders and adds a nourishing shine to dull lips. It also helps greatly in softening dry lips. It is safe to say that Body Shop has mastered the art of creating the best lip balm that has both soothing and hydrating effect on the lips.
Maybelline Baby Lips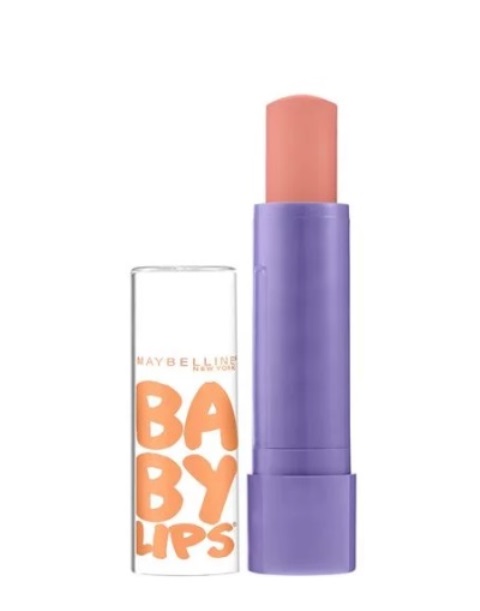 Image source: www.maybelline.com
This one's a popular crowd favorite and quite easy on the pocket too. It keeps lips moisturized for eight hours and makes lips visibly renewed within just a week. The application is buttery smooth on the lips, leaving behind a thin, soft tint. The best part is that it comes in an array of flavors to choose from, namely- Quenched, Peppermint, Peach Kiss, Cherry Me and Pink Punch. Each of the flavors is unique, with a hint of sweet fruitiness to it.
Jack Black Intense Therapy Lip Balm SPF 25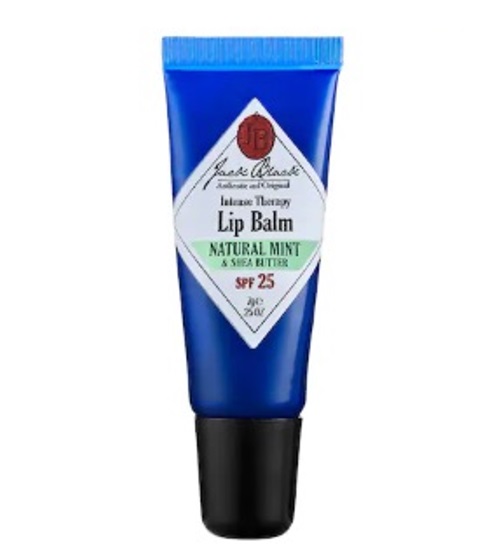 Image source: www.sephora.com
Possibly the best lip- care product for men, Jack Black's line of Intense Therapy lip balms is enriched with superior skin conditioners and antioxidants. Unlike waxy and heavy lip balms that make the skin unnecessarily oily; this one penetrates the skin and provides instant relief. This product is packed with Shea butter and Avocado Oil which help with moisturizing and conditioning. It contains vitamin E, a superstar antioxidant that works to protect skin cells from free- radical damage. The anti- inflammatory properties of Green Tea present in this balm soothes chapped lips. This lip balm forms a protective barrier that prevents water loss and repairs damaged and chapped skin. Moreover, the SPF 25 offers optimum sun protection while guarding against windburn and extreme temperatures. The best part? You can choose from 8 different flavors.
EOS Tropical Mango Smooth Sphere Organic Lip Balm
Image source: evolutionofsmooth.com
Hands down the best lip balm 2018 has seen so far! What makes this product so special is its unique spherical shape unlike the cylindrical shaped lip balms we're all so used to. Not only is it easy to carry around, but the shape makes EOS lip balms easily recognizable too. This tropical mango flavored lip balm has successfully struck the perfect balance between flavor and moisture. This product is crafted with hydrating organic oils, nourishing Shea butter and rich mango extracts. It also contains notes of warm coconut which will keep your lips soft and smooth all through the day. This is a certified organic product, gluten free, and is made using sustainably sourced ingredients. The Smooth Sphere Lip Balm line offers a variety of flavors to choose from, such as- sweet mint, lemon drop, honeysuckle honeydew, vanilla mint, medicated tangerine, blueberry acai, passion fruit, summer fruit, strawberry sorbet, coconut milk, pomegranate raspberry, and blackberry nectar.
It Cosmetics Je Ne Sais Quoi Hydrating Color Awakening Lip Treatment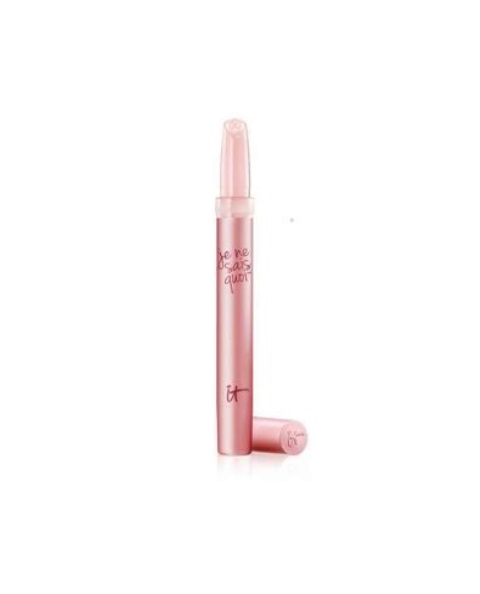 Image source: www.itcosmetics.com
This is an innovative lip treatment product that provides a naturally flushed lip color and long lasting hydration to your lips. It has been developed with plastic surgeons and is infused with pure color pigments that flush your lips to that natural- looking, perfect shade of pink. Formulated without parabens, sulphates and phthalates, this lip balm contains essential oils and butters that moisturize skin. It also contains hyaluronic filling spheres and antioxidants that smooth the look of lip lines and lock in the moisture. This product protects against skin inflammation and aging, while also adding more volume to lips. This is perfect for applying on bare lips or even under your favorite lip color! 
---
Suggested read: Everything You Need To Know About Choosing The Best Lipstick For Olive Skin
---
Palmers Cocoa Butter Formula Lip Balm SPF 15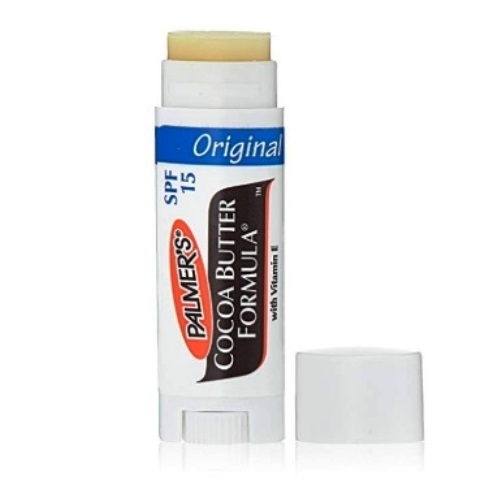 Image source: www.amazon.com
This chap- stick is reasonably priced, long lasting, and very easily available. This product helps prevent and protect chapped, cracked or wind- burned lips and, is packed with the goodness of vitamin E as well as cocoa butter. Although this lip balm is slightly waxy, it keeps lips soft and moist for a long period of time without the need for reapplication.  The SPF provides sun protection and protects the skin from dehydration. This may not be the fanciest lip balm out there but it definitely gets the job done!
Kiehl's Lip Balm #1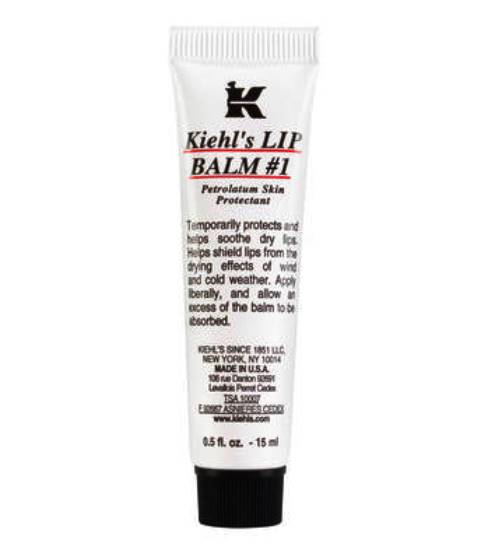 Image source: www.kiehls.com
This lip balm is a Kiehl's classic and has been doing a pretty good job at curing chapped lips since 1969. This is a must have for those with dry lips, especially during the winter season. This product is specifically made to protect lips from the drying effects of harsh winds and cold weather. The lip balm contains Squalene, a signature Kiehl's ingredient derived from olives that helps to replenish skin's barrier, keeping it soft and supple. It contains Aloe, sourced from the Dominican Republic, which increases the water content in skin and provides a soothing, cooling effect. It also contains allantonin that helps reduce skin inflammation and Vitamin E as well. The instruction on the package says that the balm should be applied liberally, so that the excess gets absorbed for maximum moisturizing effect.
Pat McGrath Labs Lip Fetish Lip Balm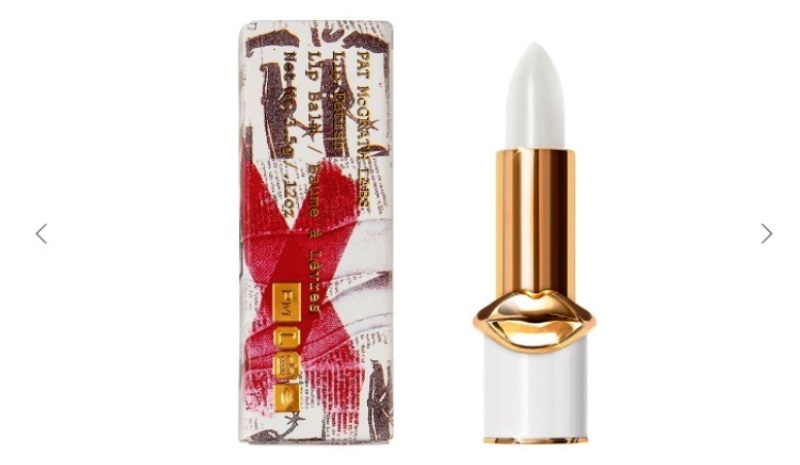 This is one of the best lip balm 2018 witnessed from the house of Pat McGrath. The packaging itself looks opulent enough to make this product one of the fanciest and glamorous items in anyone's makeup bag. This product is a divine blessing for your lips and only a few applications are enough to make you fall in love with this gorgeous lip balm. This luxurious formulation glides on flawlessly and drenches lips in a lightweight layer of hydration. This product is infused with a blend of soothing emollients, antioxidants and vitamins that protect from free radicals and restore the softness and elasticity of skin. This balm will keep your lips sensuously smooth and leave them with a dewy, flushed finish. This lip balm is available in three variations, namely- clear, sheer color and astral. It's definitely on the expensive side, but worth every bit of the money you spend!
Vaseline Original Petroleum Jelly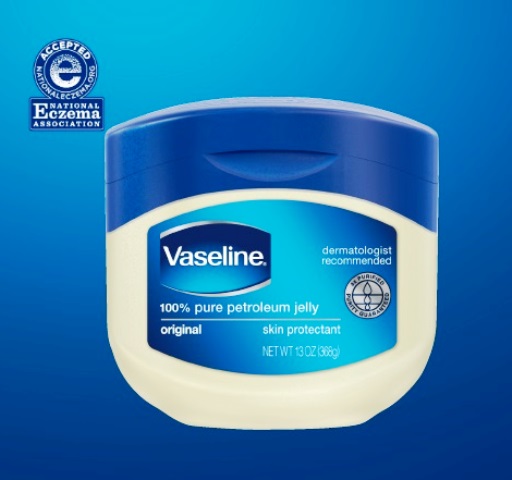 Image source: www.vaseline.com 
Last but not the least, is the OG lip balm we've all known and loved for generations- Vaseline. This is the definition of a simple, no-frills skincare product that does exactly what we need- it keeps our chapped lips moisturized and hydrated. This doesn't come in fancy packages, neither does it have subtle fragrances and flavors, but it's a product that will never disappoint you. What it does have is a variety of preventive and protective uses; it provides relief to dry and itchy skin, and can even be used for protection of minor cuts. Vaseline works well on dry skin and sensitive skin as well.
---
 Suggested read: How To Wear Black Lipstick Like Rihanna
---
We've covered all the different kinds of lip balms available in the market- right from drugstore cosmetic brands, to fancy lip treatment products and even the cheapest ones that get the job done. All that's left is for you to try them and give your lips the love they deserve!
Featured image source: www.patmcgrath.com
Summary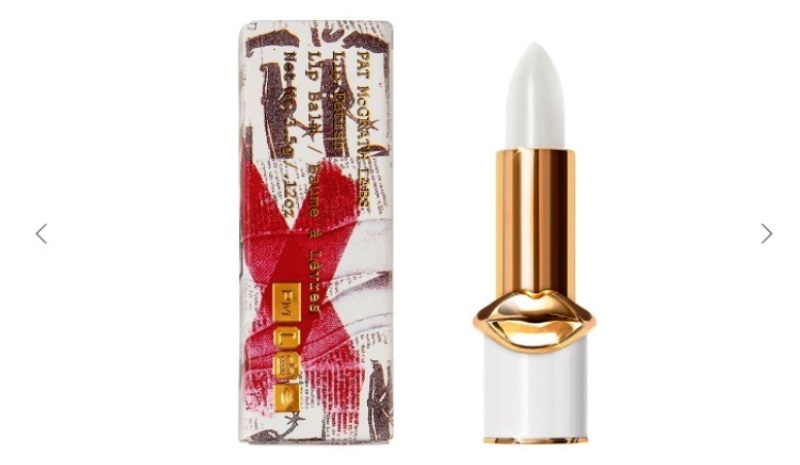 Article Name
The Best Lip Balm 2018 That You Need Right Now
Author
Description
We at NLT decided to speed up your lip balm- searching adventures by compiling some of the most recommended and best lip balm 2018 has to offer.