A marriage can be a joy but can also be nerve wracking at times. There is no set rule that can state perfection for a marriage or any clause that warrants that you will always have rainbows and butterflies. Now, when it comes to the point of understanding and supporting your in-laws through good times and bad, you have to be around. However, this in no way means that you have to suffocate your husband all the time without rendering him space of his own.
Here are the top tips on how to deal with in-laws. These tips for dealing with in-laws or even getting along with in-laws are worth bookmarking.
---
Suggested read: 10 essential dos and don'ts with your parents-in-law right after marriage
---
1. Begin with understanding your differences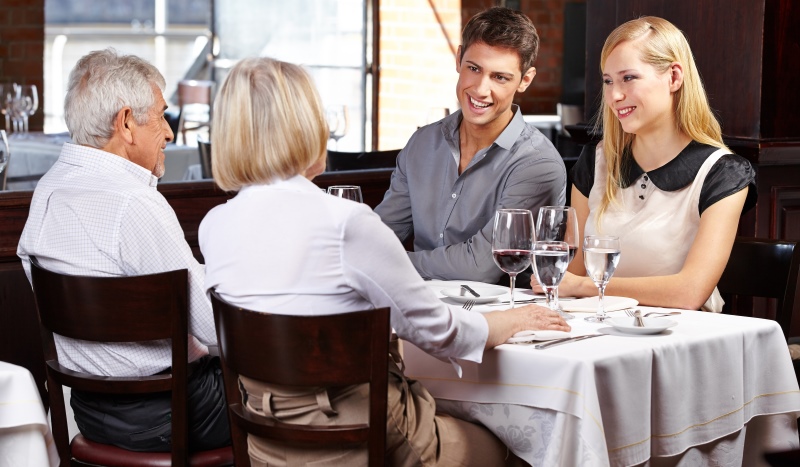 Image source: Shutterstock
You might not be the best of friends but this does not restrict you from having a cordial relationship with your in-laws. First and foremost, you are a individual. From specific choices to distinct thoughts, there are umpteen things that you have that define you as a person. Now, in case you think your in-laws will always agree to your wishes and take in all your opinions without so much as a peep, then you are not yet acquainted with relationships.
2. Have patience – lots of it!
The thumb rule of allowing your in-laws some space is to avoid being a nag. You must understand that it takes time for your in-laws to get used to your presence. You cannot expect them to change their old habits overnight or  for you to keep the house as you want. Therefore, try and cultivate some patience so that you do not end up frustrated. Remember, taking baby steps is the way to go. Sudden changes are not welcomed by anyone, and your in-laws aren't any different. Remember, there's always a middle ground that you both can achieve. After all, what is life without a bit of compromise?.
3. Respect their choices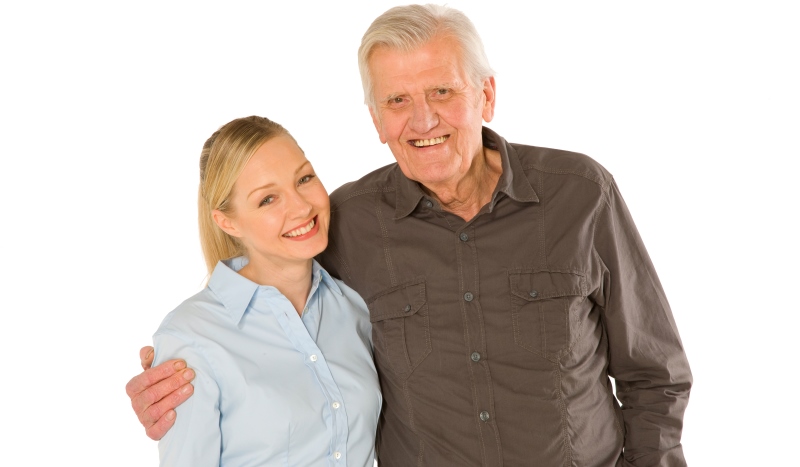 Image source: Shutterstock
This is the crux of every relationship, not just marriage. You will need to celebrate your different tastes and varying choices first before you expect the familial bond to solidify. So what if your in-laws like an occasional weekend party for their friends? Stop fussing over everything your new family chooses to do without you. You might be his partner, his love, and his better half, but that does not strike off all other relationships that your new family has. You need to allow them some space in the way that your husband does not feel restricted.
As a loving wife, you must ensure that there is harmony across all avenues in your new life. From home to work, there are a lot of things your husband  as well as in-laws need to do for many reasons, big or small!
One of the best parts of life is family, while one of the most needful and fulfilling parts of life is work. Now, when work and personal lives are set to lock horns with each other, it is time to understand where you are faltering. In fact, it is also important that you learn to untangle the threads of both while ensuring that the two stay distinct. It is important that you socialize with your folks as much as you can. Socializing with family comes as high priority at a time when we spend substantial amounts of time cooped into tiny cabins or even stressing over the day to day needs of life. Begin by following these easy tips to socialize with your family that do not cause much trouble at work.
4. Plan more time at home
Socializing does not necessarily mean that you need to go out and have long drives or dinners at fancy restaurants. You can socialize perfectly by sharing your life and discussing things clearly with your family. There is no need to plan elaborate dinners or trips. You can just as well socialize by assuring your loved ones that you are present for them no matter what. This is needed as a healthy reminder that work is important but not big enough to forget your family.
---
Suggested read: 5 tips to break the ice and build trust with your mother-in-law
---
5. Throw in small surprises
Image source: Shutterstock
Yes, this is a miracle trick that can actually help your family find more satiation in spending time with you. You will need to pack in the punch that comes with small surprises for your family. There is no need to be extravagant; it could only be something as simple as carrying a box of your mom-in-law's favorite cupcakes or your husband's favorite team jersey. This way, you actually get more time with your family without having to wrack your brains over how. There always is scope to chit chat and thus bond with your family. This, we believe, is the true essence of spending quality time with your family.
6. Do not carry work back home
The greatest bane we face today is that we tend to carry back too much work with us home even after the hours end. This is the biggest crisis your family time faces. Therefore, you need to understand how excessive dedication to work could play up with your spending time with your family. It is best that you have dinner with your family at the table with proper conversation instead of somehow stuffing up and falling to complete a task on your laptop.
"Family quarrels are bitter things. They don't go according to any rules. They're not like aches or wounds, they're more like splits in the skin that won't heal because there's not enough material." – F. Scott Fitzgerald
In the world of today, it is very often that we clash over the slightest of things with the ones we love the most. More often than not, we experience conflicts and tough issues with our own kin. Perhaps, a fight with your family might be a damper and something that puts you off, but dealing with family issues is far easier than you ever thought. Especially if you follow these easy tips on dealing with family issues, life could get better—we vouch for that!
7. Confront
Image source: Shutterstock
This is the thumb rule for dealing with family issues. It does not matter when and how these issues begin, but you will need to take charge and tackle the issue head on. Unless you are clear about what the problem is, there will not be any solution at hand. Of course, if this means you need to lead and face a little bitter remark or two, go ahead. After all, family is a concept totally worth all the pain.
8. Talk it out when sorting how to deal with in-laws
Some families have issues and choose to bury it, without airing it out. Well, burying issues is never the solution and that talking it out is important. You will need to understand that talking out clears the air that will make way for peace to prevail.
---
Suggested read: 8 easy tips to form the initial bond with your father-in-law
---
9. Do not hold grudges
Once you have taken the route of resolution and clearing up a conflict, you need to ensure that no one holds any grudges. After all, a family is meant to stick together; harboring grudges is a no no. While one moves on and forgets the issue, you must ensure everybody else is on the same page as well.
You actually need to resolve issues at home and forgive the cause of such misunderstanding. This is because forgetting and forgiving is the best formula to peaceful co-existence. Yes, family quarrels are bitter and abide by no rules. But resolving or learning how to deal with in-laws' issues can go a long way in having peace. Try these and we are sure you will be happier than you ever thought possible! Your family is the one thing that will stick by you unconditionally.
Featured image source: Shutterstock
Summary
Article Name
9 Tips On How To Deal With In-laws Right After The Wedding
Author
Description
Here's how to deal with in-laws right after wedding, without stepping on anyone's toes.