Parents-in-law are often the most misunderstood people of all. Sure there are all those monster-in-law stories, along with ones where mothers-in-law don't leave any breathing space for the daughter-in-law. However, the scenario is not all that bleak! A mom-in-law or dad-in-law can turn to be your best bud and a guiding light rolled into one. Okay, I am surely overly optimistic, but trust me, after you get these much-talked about notions about your in-laws outside your head, you will begin to see them like normal people.
---
Suggested read: 15 cool gifts you can carry when meeting his parents for the first time
---
One way to get in their good graces is to gift them something that would brighten their lives. Take a look at some of the gifts for in laws that you can consider:
1. Purse it up or go wallet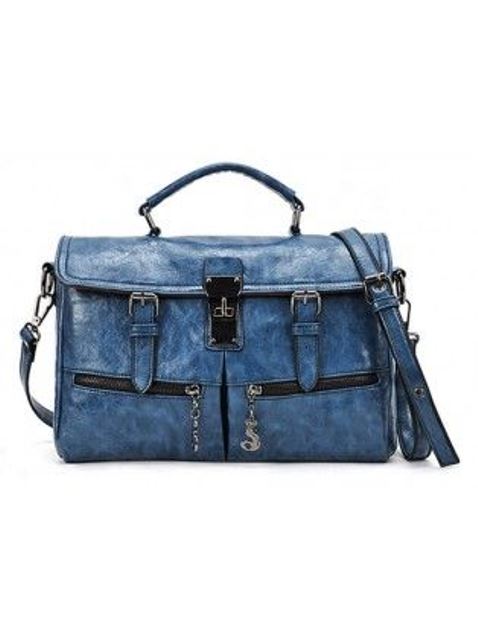 Image source: Pinterest
The first idea for gifts for mother-in-law is the classic chic purse. Yes, she has all those bills to pay and the wad of notes to carry around for managing the home. In addition, she needs to keep those debit cards and the occasional bill receipts stored too. What will be better than giving a wallet to mother-in-law? Try getting a men's wallet for you father-in-law in a neutral but offbeat color. Make it a point to give something that is not over the top since he needs to carry this around with him everywhere.
2. Some utility gifting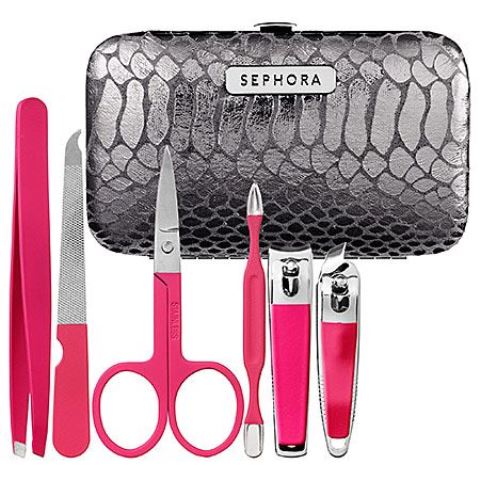 Image source: Pinterest
Another awesome pick among the gifts for in laws includes a manicure set or a shaving kit. Most mothers-in-law might not pay much attention to their nails and their upkeep. Just like you would want your own mom to be prepped up perfectly, why not do the same for your mother–in-law? Spend those lazy afternoons with her while both of you manicure your nails. Teach her to get the perfect gel nails done or show her some nail art. Bonding over beauty – that is one of the fastest ways of getting close to mother–in-law. Of course, she would love you back as well. As for your spouse's dad, he can actually use the shaving kit to advantage.
3. Flashy footwear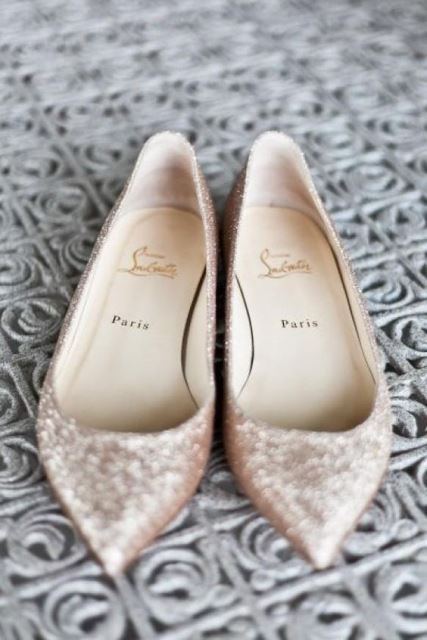 Image source: Shutterstock
When it comes to gifts for in-laws, you cannot go wrong with flashy footwear. You can be sure that they will be going out for parties, weddings, fancy events and the like, and the flashy footwear that you gift them would be perfect to wear to those events.
4. Handcrafted jewelry box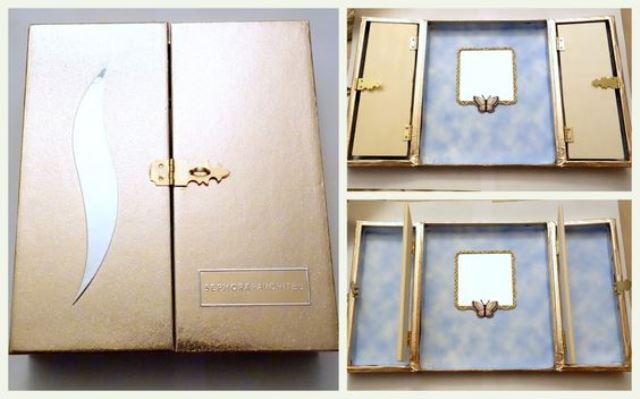 Image source: Shutterstock
This is one gift that both your in-laws can enjoy. While you mother-in-law can store her jewelry, lipsticks, mascara and the like, your father-in-law can put his cuff links, tie pins, and any other jewelry he may wear. And since the box is handcrafted, it'll be a knickknack slash a storage box. How cool is that!
5. A session at the spa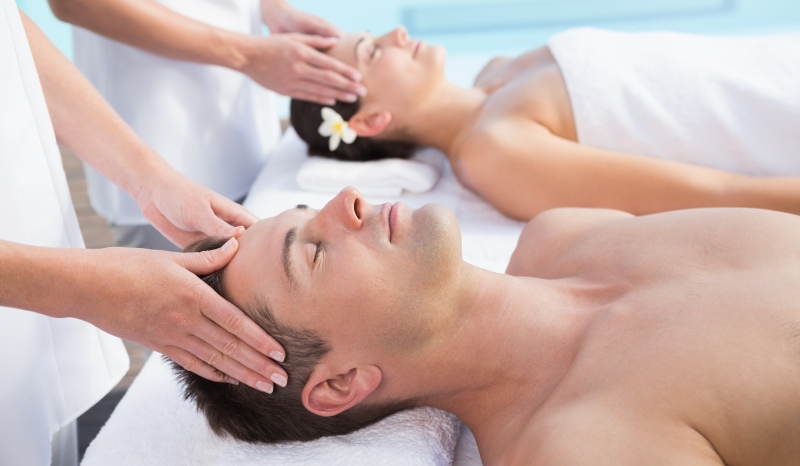 Image source: Shutterstock
This is an in-kind gift that you may pamper in-laws with. Get them both a couples package at a spa, and have them indulge in mud wraps or a chocolate massage. After all these years of stress and strain of raising a family, they both deserve to be pampered in style.
Along with a spa outing, you can also gift your in-laws a basket full of skin care goodies that they can easily use at home. This could include hand creams, night creams, foot creams, hand scrubs, foot scrubs, pumice stone, scented bath oils and the like.
6. A wall painting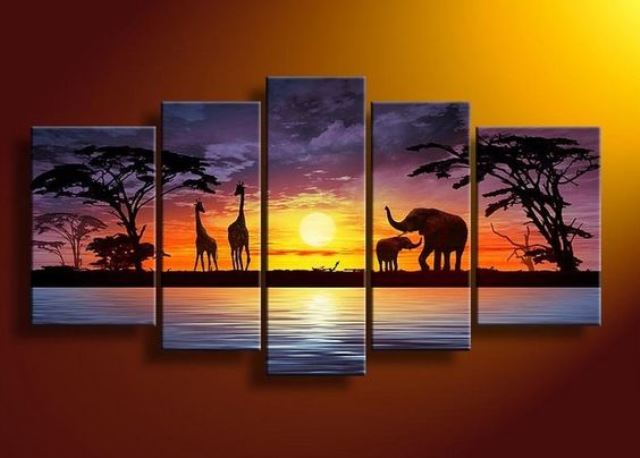 Image source: Shutterstock
If you have the means and the patience to get a handmade glass painting commissioned by a local artist, then there's nothing like it. We are sure your in-laws would be left gushing! However, in case you cannot manage the same, then you can pick up something from the awesome collections that the numerous e-commerce sites hoard online. Such a gift shows that you care for your in-laws' home.
7. Monogrammed linen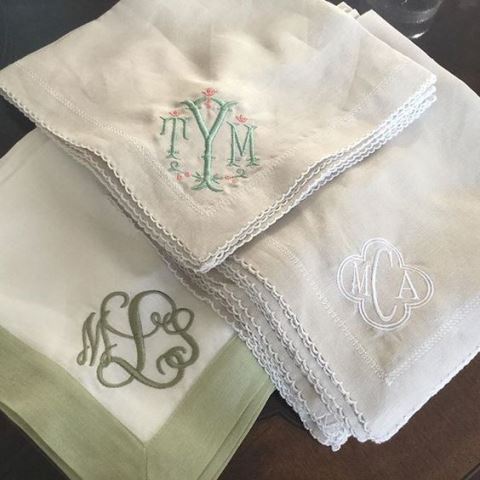 Image source: Pinterest
Surprise your in-laws with a set of linen monogrammed with their initials. The set might include napkins, tablecloths, towels, and handkerchiefs. These can be used for fancy dinners, family occasions, and those rare times when the whole family gets together. Both of them will be pleasantly surprised that you thought of such a thoughtful gift for them.
8. Go out with your in-laws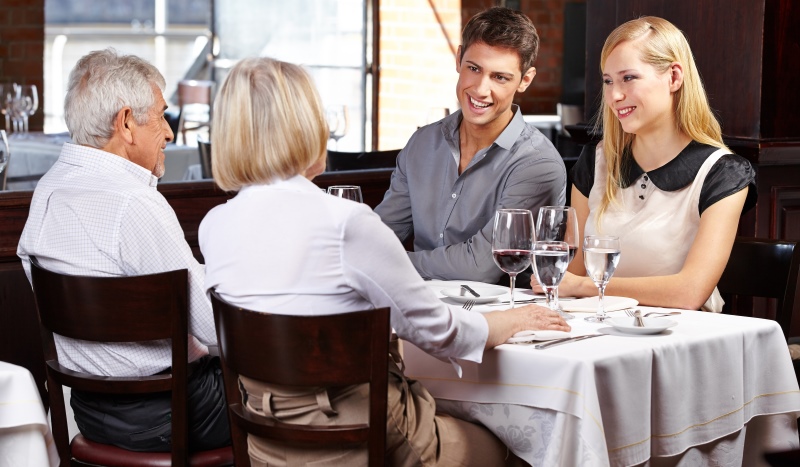 Image source: Shutterstock
Why not surprise them with an evening date with the entire family? Tell your mother-in-law that she has to take the day off and take over all home duties on her behalf. Once you're done with the household chores, take your in-laws out to dinner at a fancy restaurant. I'm sure they'll appreciate your thoughtful gesture.
---
Suggested read: 15 perfect gifts for you boyfriend's mom for her birthday
---
9. A table lamp
Image source: Pinterest
A table lamp could be one of the perfect gifts for in-laws. If both of them are readers, then they'd appreciate this gift even more than you anticipate. A handy light source is a boon to any reader. Just ask anyone!
Gifts do not come with a price tag to judge them. These are actually the best medium to connect with new relations and for some in-law bonding, make the first move with the right gift!
Summary
Article Name
9 Best Gifts For In-laws You Can Consider
Author
Description
Wondering about gifts for in-laws? Take a look at these cool and utilitarian gifts you can consider!