There is a plethora of foundation shades to choose from. You have plenty of options, and though this is a great thing, it can also be a but overwhelming for someone who is a beginner in makeup. If you are a novice, then getting yourself the right shade of foundation can be a tough job. But with this ultimate guide on how to choose the right foundation for your skin tone, the herculean task will be a calk walk for you!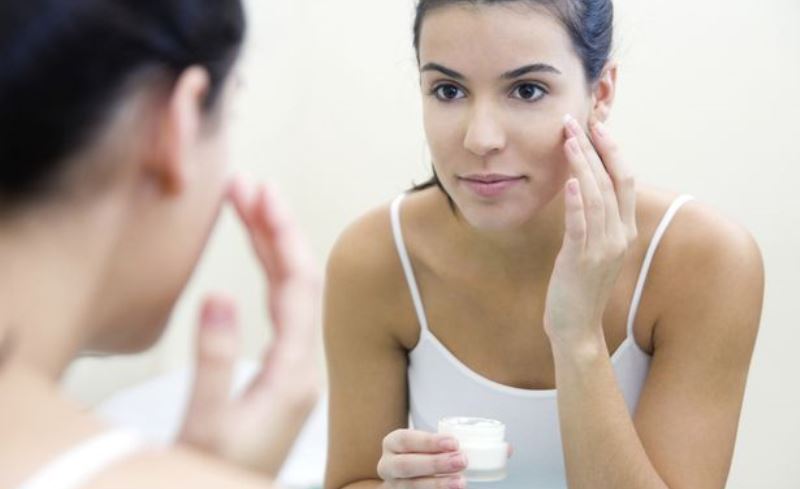 Image source: Google, copyright-free image, under Creative Commons License 
---
Suggested read: #BeautyBae Want To Know About The Best Foundation For Dry Skin? Here Are Our Top Picks
---
How to choose the right foundation that suits your skin type
The first step when it comes to choosing the right foundation is looking for one that suits your skin type.
1. Pick oil-free foundations if your skin is prone to pimples, acne or other breakouts
A thick foundation that contains a lot of moisturizer can be a nightmare for your oily skin. Thus, for those with oily skin type, heavy pancake foundations is a complete no-no. These will clog your skin pores and will worsen your acne or pimple situation.
Those with oily skin should go for a foundation which is lightweight. This will not cause any kind of breakouts. You can have a look at Clinique's line of foundations that are specifically designed for acne-prone skin. These formulae can even prevent further breakouts and reduce your acne situation.
2. If you have sensitive skin, then stay away foundations that can irritate your skin
If you have noticed that your skin gets irritated by regular cleansers or even lotions, then chances are high that you will face the same hitch with some foundations. You should, therefore, look for a line of hypoallergenic foundations that are non-comedogenic and free of foundations. Your best bet is Cover Girl and Lancome.
3. To reduce and get rid signs of aging pick the right foundation
For people above the age of 35, powder-based foundations are a no-no. You should also avoid foundations that are heavy matte. This is because these formulae settle into the fine lines on your face, particularly those around the eyes and the lips. This makes your face look older.
Instead of these foundations, you should go for lightweight formulae ones that are liquid and offer moderate coverage. You can also look for products that will not only prevent further aging of the skin but also improve its overall appearance.
4. Go for a foundation that has a good SPF
While buying yourself a foundation, make sure it provides sun protection. The foundations that are designed for sensitive skin are particularly good as they give good sun protection. You should pick a foundation that offers an SPF of 15 at the least.
You can also use a proper sun screen to ensure protection from the sun rays.
5. If you have dry skin, you should go for a moisturizing foundation
The best bet for your skin type is liquid foundation. You can also go for a mineral-based foundation as it nourishes your dry skin. It goes without saying that dry foundations can wreak havoc on dry skin, so ditch them please!
Dior and L'Oréal make some amazingly creamy foundation that will bring out the best in you.
6. Use a lightweight foundation for normal skin
For those with normal skin type, a lightweight foundation works best. Since your skin in neither too oily nor too dry, a sheer liquid foundation can even out your skin tone easily. A tinted moisturizer can also be used as it beautifully conceals skin flaws, if any.
---
Suggested read: Ace Your Base: 8 Common Foundation Mistakes You NEED To Avoid
---
Pick a foundation that complements your complexion
Now that we have discussed skin type, let us talk about which foundation to pick for your complexion.
1. Determine the undertone of your skin
Skin color, skin tone and undertone are not the same thing. While one's skin tone can change, undertone does not. You can either have warm undertone, cool undertone or neutral undertone. Foundations, apart from adding color to the skin, also have cool, warm or neutral tones, and hence choosing one that will suit your undertones the best, is important. This will also ensure that your makeup blends perfectly and the coloring is intact.
People with rosy complexion, or those with a yellowish/golden tint, have a warm undertone. Those with blue or purplish tinges or olive hues, have cool undertone. If defining the tint is difficult, then you most probably have a neutral undertone.
2. Match your foundation to your undertone
Now that you know whether your undertone is warm, cool or neutral, you need to pick the right foundation for yourself. Usually, foundations come in three series of shades, namely, fair, medium and dark. If your hair is a light blonde and your skin is pale and burns quite easily when exposed to the sun, then you need to go with the fair variety of foundation, one that has golden undertone or a yellow undertone.
3. Have a look at your hair color before picking a foundation
You want your foundation to look natural and for that you need to make sure that it complements your look. That includes your hair color. If you have colored your hair recently, then you need to reconsider which foundation to use, one that will suit your current look the best.
If your hair color is light, then you need a foundation that has warm undertone. This will prevent you from looking washed out.
Those with darker hair should go for a light foundation that is cool in its undertone. This will provide a beautiful contrast to your hair.
Those with red hair should ditch a foundation that has pink tones. Even foundations with rose tones are a no-no.
How to test the different foundations and pick the best one
1. Before buying a foundation, you should test out the choices
There is a difference between how a foundation looks in a bottle and how it will look on your skin. In most department stores the makeup counters allow the customers to try out different shades so that you buy the one that flatters your skin and your look most.
You should visit a department store as opposed to buying the foundation online, when you buying it for the first time. Once you know which shade suits you best, then you can purchase the product from an e-store.
At the makeup counters, you will find people at your service. They will help you narrow down your best bets.
2. Take help from a makeup artist
If you really want to do this right, then you should take help form a makeup pro. For optimal coverage, some foundations require specific tools and also the knowledge of a few key makeup techniques. For this reason, it is best if you can seek help from a MU who will give you necessary advice on how to pick a foundation that will best suit your needs.
You need to be as honest with your makeup artist as you are with your doctor. You need to tell him or her about your skin allergies. If your skin is sensitive to something, tell your MUA about it.
If you have a specific look in mind, try to get an actual picture of the look form the internet or a magazine and bring it along with you when you visit the makeup artist, so that he or she knows exactly what you want.
After you have picked your soulmate of a foundation, ask tips on how to apply it. You should also discuss the morning and night skin ritual you need to follow while applying and removing your makeup.
Ask your MUA if there is a specific product that you need to remove the foundation.
3. Try different shades, if you are doing this on your own
You will find sample foundations at cosmetic counters. You should try different options even if you have found your Mr./Miss Perfect foundation, because you might find someone new, someone who complements you better. 😉
4. Always examine the skin in natural light
In department stores, fluorescent lights can change the way a foundation shade looks on your skin. So, once you think you have found your right match, it is important you examine it in natural light, as that will give you the correct shade the foundation gives your skin.
According to Rachel Brook, MUA,
"Once you have a couple of colors to check out, take a mirror and look at the color outside in natural light.  It's the most honest lighting and I HIGHLY recommend following through with this step before purchasing any foundation.

You'd be surprised how those bright lights in beauty stores can make any shade look like it matches your skin tone – that's when you end up with distinctive lines between your foundation and skin."
---
Suggested read: 17 MAC Products Every Makeup Buff SHOULD Own!
---
That is a wrap on today's post: The Ultimate Guide On How To Choose The Right Foundation For Your Skin Tone. Did you find this useful? Let us know in the comment section below.
To receive these posts in your inbox, subscribe to our daily newsletter today.
See you again tomorrow.
Featured image source: Google, copyright-free image, under Creative Commons License 
Summary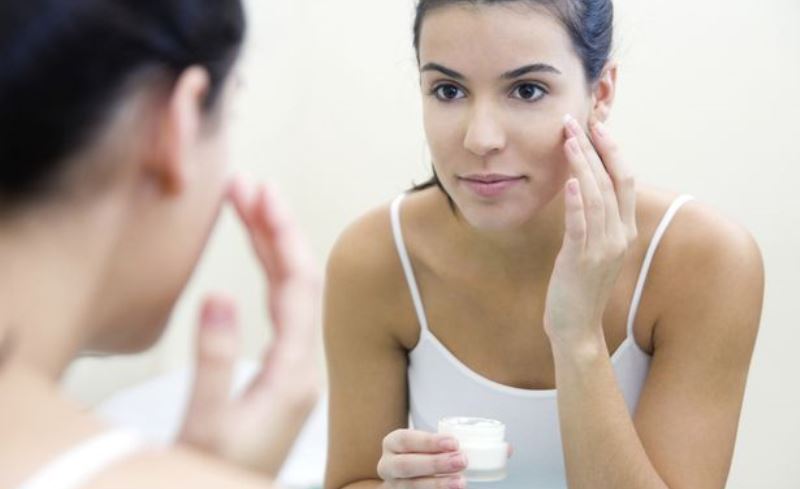 Article Name
The Ultimate Guide On How To Choose The Right Foundation For Your Skin Tone
Author
Description
Getting yourself the right shade of foundation becomes easy with this ultimate guide on how to choose the right foundation for your skin tone,