Taking care of combination skin can be a real struggle. But things get worse, when you have to apply makeup on your combination skin. If you skin and makeup had a relationship, then we are sure it would be "complicated"! Today's post has tips that will help you pick the best foundation for combination skin. It also tells you about the best way to apply, not just foundation, but also other cosmetic products on your combination skin, to get best results.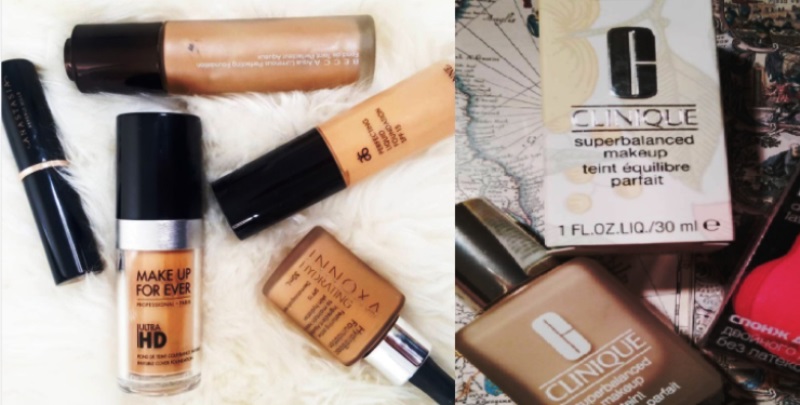 When it comes to combination skin, the challenge lies in covering blemishes, if any, and cutting down the shine along the T-zone. Apart from that, you also need to make sure the dry skin around your cheeks and jawline is hydrated.
---
Suggested read: Essential Tips For Finding The Best Foundation For Sensitive Skin
---
According to New York based MUA, Sara Glick,
 "A lot of my clients have a 'split complexion' with dry and oily areas and think this means their skin is really complicated. But you don't have to use two sets of product—just a sheer tinted moisturizer, followed by some well-placed concealer."
To apply makeup on your combination skin like a pro, you need to first understand your skin and the science behind it better. A person with a combination skin has some parts of the skin that are oily (includes the forehead area, the nose, upper lip and the chin; this forms the T-Zone), and the rest is dry. This is because the T-zone has more sebaceous or oil-producing glands compared to the rest of the face. Now the sebaceous glands along the T-zone can pump out sebum abnormally due to a number of reasons, namely, stress, genetics, menstrual cycle, pregnancy and certain medications like the contraceptive pills. Use of certain cosmetics can also wreak havoc on your T-zone.
On the other hand, the dry area around your face tens to get drier and flakier because of certain cosmetics. Now that is a major problem, right? If you try controlling the oil, then the dry areas turn duller, and if you try to moisturize your skin, the T-zone gets greasier.
Let us see how we can take care of both the areas effectively.
Perfect your complexion
1. Prep your skin 
Begin by prepping your skin. Use an oil-free moisturizer immediately after your shower. This will allow you to lock the moisture. Your best bet would be Bobbi Brown Vitamin Enriched Face Base. If this sounds unfeasible, then go for a hydrating spritz instead. Try the Jurlique Rosewater Balancing Mist. Now follow the ritual with cream.
2. Add some sheen
Sara Glick says,
"My favorite trick for a really convincing, hydrated glow is applying a pearly highlighter underneath foundation."
Once the cream is absorbed by the skin, take some highlighter and apply it on your cheekbones. Now go down the bridge of the nose and cross the forehead. Blend lightly.
One we love is Jemma Kidd Dewy Glow All Over Radiance Crème.
3. It's time to get even 
Use a concealer brush (fingers are not good applicators, you see!) to apply a creamy concealer under your eyes and along your nose. Also apply it over the blemishes and spots, if any. A product we swear by is Urban Decay Surreal Skin Creamy Concealer.
Now you need to get yourself an oil-free foundation, such as Cover Girl Natureluxe Silk Foundation, and using an applicator, applu it at the middle of your face, and blend outward.
A finishing powder like Tarte Smooth Operator Micronized Clay Finishing can help set the foundation.
4. Warm up 
Now you need to add some shimmer to your look. Try the Lancome Star Bronzer Natural Glow Long-Lasting Bronzer. According to Glick, this is one of the best products in the market. You will need a fluffy and large brush to apply the bronzer to those areas of the fface that are kissed by the sun. You need to target the forehead, the cheekbones, your chin and the bridge of your nose, which means your T-zone. Blend it in well.
5. Blush out loud!
Notice what color you blush naturally in, and then get yourself that shade. Powder is the easiest to apply, regardless of your skin type, and it lasts long too!  So, load up that brush with blush and swish it over your cheek bones. With a clean powder brush, blend the color in to make it look natural.
---
Suggested read: Everything You Must Know About Choosing The Best Foundation For Oily Skin
---
Best foundation for combination skin
Here are the 7 best foundations you can get for your combination skin.
1. Bareminerals – Original Foundation
This is undoubtedly one of the best products available in the market. The most amazing thing about the Bareminerals Original foundation is that the base has five natural ingredients, and that's it. Not a single ingredient more, can you believe that?! This means, you will not be putting any skin-harming chemical substances on your skin.
The product is in the form of a powder, but it applies like cream, making the skin look more radiant, but at the same time, not making it appear greasy. The minerals in the foundation brighten the skin and improves its health too.
The product also has an SPF of 15, which means it successfully protects your skin from the harmful rays of the sun.
We say you grab this product ASAP!
2. Make Up For Ever – Hd Invisible Cover Foundation
The next product on our list is Make Up For Ever (MUFE) HD Invisible Cover Foundation. It is extremely effective on combination skin because it helps control the sebaceous glands along the T-zone and prevents the secretion of excess oil. It also excellently covers the dry areas and keeps them hydrated.
The product is formulated to endure harsh lighting. So if you are someone who spends most of your time in the spotlight (literally and figuratively!), then you need to grab this one now!
2. Dior – Diorskin Nude Skin-Glowing Makeup
Dior presents its nude skin glowing makeup, a foundation that works amazingly well on combination skin. The product is formulated with mineral water as well as floral water which will lend radiance to your skin.
Also, the foundation brilliantly covers the spots, if any, which maintaining the natural shine of your skin. In case you were wondering, the shine won't in any way make you face look greasy, since this product is formulated to efficiently fight oils.
4. Clinique – Superbalanced Makeup
This one will help you balance out the dry areas and the T-zone of your combination skin, perfectly. The Clinique Superbalanced Makeup is one that you will fall in love with!
The product if formulated to hydrate your dry patches and absorb the excess oil from your forehead, bridge of the nose and the chin.
It does not contain oil additives, and yet it will cater to all your beauty needs. If you are still not convinced, hear this out, Clinique's Superbalanced Makeup is both sweat and water-resistant. I bet you are not still sitting in your seats and have rushed to grab one for yourself!
5. Dolce & Gabbana – The Foundation Perfect Finish
If you are still here, then we have a few more foundation products for your combination skin. The Dolce and Gabbana's Foundation Perfect Finish is a treat for your skin. Yes, it is comparatively expensive, but it is totally worth it!
If you want a radiance that is almost natural, then you got to get this for yourself.  The formula also improves the skin quality, leaving it healthier than before.
6. Bobbi Brown – Skin Foundation Stick
One of our favorites, the Bobbi Brown foundation is one versatile product. It will help you deal with all the problem areas of your face, and leave a natural glow on it, to go with your radiant smile.
Since it comes in the form of a stick, applying it is easy-peasy. Also, blending it into the skin is a cake walk. It will neither leave your skin looking chalky, nor will it make it greasy as hell. So you have nothing to get worried about.
To get yourself a bottle, rush to the nearest Bobbi Brown Store now!
7. Revlon – Colorstay Makeup For Combination/Oily Skin
The last product on today's post is by Revlon. This one is easier on the wallet, and so a popular one among college kids. The Colorstay Makeup for Combination or Oily Skin is lightweight and does not fade easy. It will neither smudge, nor will it cause your makeup to look cakey.
The product absorbs the extra luster, and absorbs the excess oil in the T-zone effectively. Under 15 dollars, this is definitely your best bet.
---
Suggested read: This Guide On Picking The Right Foundation Will Keep You From Making Rookie Mistakes!
---
That is a wrap on today's post on choosing the best foundation for combination skin. Did you find this useful? Let us know in the comment section below. If you have any recommendations of your own, then do share them with us!
To receive these posts in your inbox, sign up for our daily newsletter today. Our posts come wrapped in love!
See you again tomorrow.
Summary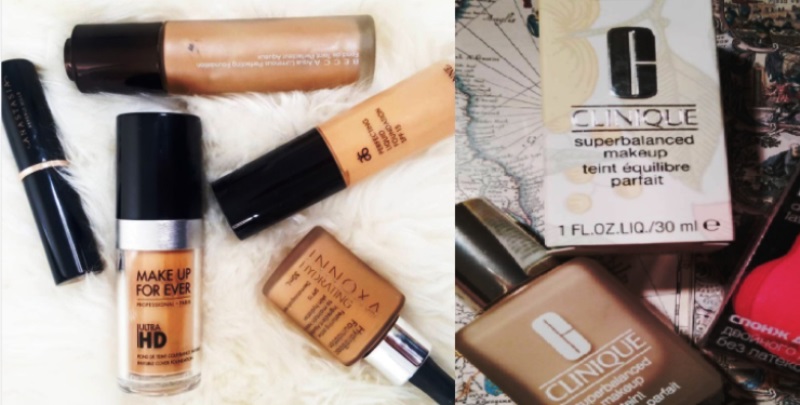 Article Name
Great Tips You Need To Know When Choosing The Best Foundation For Combination Skin
Author
Description
This guide helps you pick the best foundation for combination skin, and also tells you how to ease the application of the product on your skin.