To be the best powder foundation for sensitive skin, the first criteria it must satisfy is that it shouldn't irritate the skin, causing it to flare up. Though this is true for all beauty products for sensitive skin, it becomes bona fide when it comes to foundation, as this product forms the base for all your other beauty products.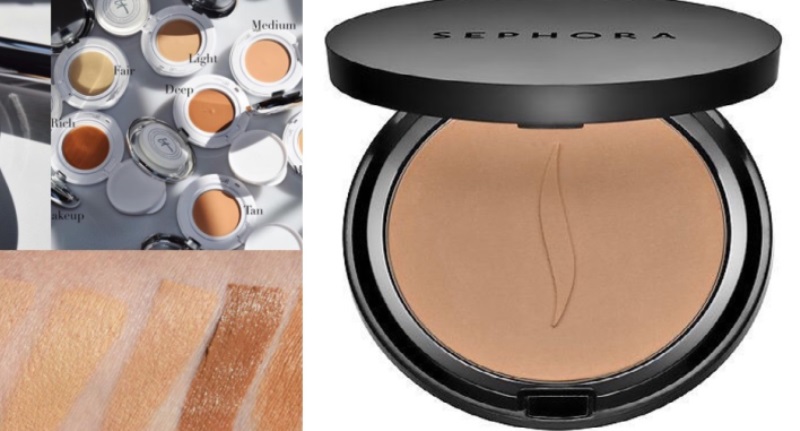 Usually people with sensitive skin use foundation to conceal the red spots and blemishes on their face, and if the foundation itself does not suit your skin type, it causes the inflammation to grow further.
---
Suggested read: How To Put On Makeup Like A Pro
---
The best way to begin when it comes to choosing the right powder foundation for your sensitive skin is to get a few skin tests done. Your dermatologist will be the best person to tell you what is causing the sensitivity in your skin. Once you know the trigger, you know exactly what ingredients to avoid while investing in a powder foundation.
The product you purchase should not only not worsen your allergy, but over time, even cure it.
Before you have a look at the bets powder foundations available in the market, let us skim you through the best makeup ritual for your sensitive skin.
1. Prepare your face
To prepare your face for makeup, you need to moisturize it well. For that, invest in a moisturizing lotion without fragrance, or one with very light fragrance. The Aveeno Daily Moisturizing Lotion is one of our top picks. You need to dodge products that contain strong fragrances because those can irritate your skin and aggravate it further.
If you skin tends to get red easily, then you need a lotion with an SPF factor. The experts at NLT prefer Eucerin Redness Relief Daily Perfecting Lotion SPF 15. You need to apply this moisturizer as soon as you finish taking a bath and pat your skin dry.
If you want, then you can also try a moisturizing spritz. Give the Derma E Facial Moisturizer Hyaluronic Hydrating Mist a try. Follow this routine with cream.
2. Apply some foundation
As soon the cream is absorbed by your skin, you need to blend in some foundation. In this post, we will help you pick the best foundation for your sensitive skin.
Sara Glick, who is a New York based MUA, suggests that people with sensitive skin should go for mineral makeup, as it is devoid of fragrances as well as dye. According to her,
"Even though some people are scared it will look chalky, it actually makes your skin really glow."
You should apply the foundation using a brush. Do not use your fingers because it can cause the skin to get irritated further, causing rashes. Moreover, using fingers to apply makeup causes you to apply more than what is required.
Load up your foundation brush with the mineral foundation. After you have shaken off the excess powder, sweep it over your face, in circular motions. Do not rub. Now to blend in the product, use a concealer brush. You can also use this brush to apply an extra layer of foundation on the blemishes, if any.
3. A hint of shimmer hurts no one
You need to invest in a bronzer that does not contain mica. Using a bronzer brush, apply the product on your cheekbones. Be sure to dust only a tiny amount of the product so that you get a natural-looking makeup. Now gently apply it on your nose, your chin as well as your forehead. If the brush still has some bronzer dust on it, sweep it across your neck. You need to be doubly sure that the bronzer has blended in well.
4. Blush out loud!
OK, maybe not that loud! 😉
The key to buying the perfect blush for sensitive skin is to invest in a shade that looks natural on you. Tangerine, therefore, is not an option. Your skin type is not a problem while picking the right blush. You just need to be careful about two things: one, your blush should be easy to apply; and two, it should last long.
---
Suggested read: Essential Tips For Finding The Best Foundation For Sensitive Skin
---
The best powder foundation for sensitive skin
When choosing the right foundation for your skin, you need to know one thing: There is no one-size-fits-all product. This is because the sensitivity of your skin might be caused by a something totally different from what causes the sensitivity in my skin. As a result, the two of famous cannot use the same powder foundation.
The most important factors to keep in mind when getting yourself the right powder foundation is: one, it should be non-comedogenic; it should be hypoallergenic; it should conceal blemishes without further aggravating them; and lastly, it should be a long-wear formula.
Here are a few products you can choose for depending on whether or not it suits your skin.
1. BareMinerals Matte Foundation Broad Spectrum SPF 15
The BareMinerals Matte Foundation Broad Spectrum SPF 15 works best for people with sensitive skin type. This is a cult favorite, and comes in 20 amazing shades. You can keep the shade light and natural-looking, or you can pile it on for solid coverage, both works like magic. This is a feather-light formula that makes your makeup look the MOTD every single day.
2. IT Cosmetics Confidence in a Compact
The IT Cosmetics Confidence in a Compact is a multi-tasker of a product. It contains anti-aging ingredients, such as, hyaluronic acid and collagen. This compact powder is designed for sensitive skin, and makes sure no aggravation is caused.
3. Dior Diorskin Nude Fresh Glow Makeup
This product from Dior run light on the face and does not make you look ashy or chalky. It will disappear into your complexion, bring out the best in it.  If you want to channelize the oomph factor of your skin, then you need to grab one of these shades right now.
To apply, buff the brush on it to load up the product. Now swirl it on your face and keep blending until you notice a velvety finish.
4. Sephora Microsmooth Foundation Powder
The next product on our list is the Sephora Microsmooth Foundation Powder. If you love MAC MSFN but want something that is not just perfect for your skin but also goes easy on your pocket, then you need to try its Sephora version.
This is a light-weight formula that lasts for a long time. So you need not constantly worry about touch-ups.  If you love the no-makeup makeup look, then this is your best bet.
5. Make Up For Ever Pro Finish Multi-Use Powder Foundation
The Make Up For Ever Pro Finish Multi-Use Powder Foundation contains vegetal coated pigments that make this a revolutionary formula when it comes to foundations for sensitive skin. You can customize your makeup look with this powder. If you want matte finish, then you need to apply it dry. IF you want satin finish, then apply the powder wet. This will also lend you sheer coverage.
The texture of this formula blends in seamlessly into the skin, lending you a natural look. It is long-wearing and renders the perfect complexion.
The product is filled with nourishing ingredients that hydrate as well as soothe sensitive skin giving it comfort. This compact is the traveler's pet peeve because the on-the-go application is so easy and perfect.
6. Cover FX Total Cover Cream Foundation
According to Derek Selby, Cover FX foundations, which come in numerous shades, are "developed in a dermatology clinic in a hospital for the most sensitive skin."
Moreover, the product is, "mineral oil free, fragrance free, paraben free, gluten free, and talc free," so you need not bother about skin irritation. Also, the formula is non-ageing, so that saves you the cost of an anti-ageing cream.  This foundation is one of the bests for sensitive skin because it covers blemishes and redness like a pro and evens out skin tone. Selby says that the consistency is buildable in areas you need more coverage. For the rest of the face, you can keep it sheer.
7. Laura Mercier Smooth Finish Foundation
The Laura Mercier Smooth Finish Foundation works really well for sensitive skin. It is available in 20 amazing shades, and you can apply this both dry and wet. Also the compact case the formula comes in, makes it very easy to travel with.
This foundation is lighter than a feather, and can build to a solid coverage, concealing your red spots and blemishes, if any.
---
Suggested read: These Powder Foundations For Your Acne-Prone Skin Will Alter The Way You Look At Makeup
---
That is a wrap on today's post on choosing the best powder foundation for sensitive skin. Did you find this useful? Let us know in the comment section below. If you have any recommendations of your own, then do share them with us!
To receive these posts in your inbox, sign up for our daily newsletter today. Our posts come wrapped in love!
See you again tomorrow.
Summary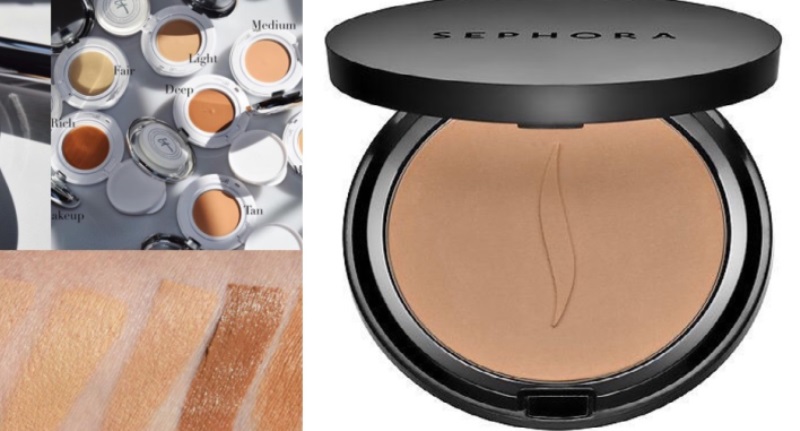 Article Name
Great Tips To Pick The Best Powder Foundation For Sensitive Skin
Author
Description
In today's post, we will help you with a makeup ritual for your skin. Then, we will tell you more about the best powder foundation for sensitive skin.