We have mostly done posts on what to wear on a first date for women, and we realized that we have neglected the men! And we would like to apologize for the same. Not just apologize, but also gift you with the ultimate guide on what to wear on a first date for men.
What you wear on a first date is more important than you think. Looking good is a way to let your date know that you put in all this effort for them. In case you are absolutely clueless about what to wear on your first date, then fret not, we have got you covered.
---
Suggested read: How To Approach A Girl At The Gym Like A Human Being
---
There is no one-size-fits-all when it comes to deciding what to wear on a date. What you wear should reflect your style, your signature. If you like weird clothes, then go for them because they will showcase your personality the best. The point is to wear something that you can carry effortlessly. You don't want to be all uncomfortable in your attire, because then you won't be able to pay attention to your date, and that will obviously be taken as a sign that you are not interested.
Also, there is no reason to stress on your body type. Every body type is beautiful. Learn to feel confident in your skin, it will help you go a long way in life.
What to wear on a first date for men
We will not deny the fact that there are many women who don't give a hoot about what they guy wears to the date. But there are also many who scan a man head to toe as soon as he arrives. And there is a high chance your gal might fall into the second group. So why not just be on the safe side and put in some effort, right?
Here are some pointers to keep in mind when dressing up or down for a date:
Be clear on what kind of a date it is
This is of supreme importance and so finds its place at the top. You have to know for sure whether this is a causal date or a fancy one in an extravagant restaurant. Before picking up what to wear and deciding what not to, you need to know where you and your date are going. If it is a picnic that you have planned, then it does not make sense to wear a three-piece suit, does it?! By the same logic, wearing a pair of flip-flops to a club, is a bad idea.
Good shoes are underrated
A good pair of shoes is a prerequisite when it comes to dressing well for anything. You may not know this, but shoes speak a great deal about people's personality. Even the obvious signs, like a dirty or shabby pair of shoes shows that you are well unorganized, unclean, and don't pay attention to details. These could be a deal breaker for a lot of women, trust us!
If you think you don't have a good pair, then it is a good time to invest in one.
---
Suggested read: It Is Never To Late To Get To Know Your Partner Better
---
The funny shirt isn't invited
T-shirts that say "Dig that" or "Gonna tap that" or "I will get some", should be left back at home along with your bad manners. They are not invited to the party. You are about to meet someone for a first date, and there are a lot of things she doesn't know about you yet, and lot of things that she is going to guess. Don't lead her into believing that you are still a 13-yo who is refusing to adult.
Keep it simple, silly
Simplicity, like good shoes, is very underrated, and we are angry right now! Keeping the style simple, the color palate pastel and light, lets your personality shine bright like a diamond. A first date is not the right place to go overboard with your dressing. You see, people of today love minimalism.
Stay clean
When it comes to impressing a girl on a first date (or any date!), hygiene is key. If after a date, you leave a girl wondering about your hygiene choices, then the date didn't go to well. Remember to shower, to trim your beard if not shave it, and style your hair. Unless she is looking for a hobo to date, try to get into your human avatar for the date. It will only take 20 minutes max, but it is totally worth the effort.
That is a wrap on today's post on what to wear on a first date for men. Did you find this useful? Let us know in the comment section below. If you have any recommendations of your own, then do share them with us!
---
Suggested read: 20 Failsafe Tips On How To Keep Your Man Happy
---
To receive these posts in your inbox, sign up for our daily newsletter today. Our posts come wrapped in love.
See you again tomorrow.
Featured image source: Google, copyright-free image under Creative Commons License
Summary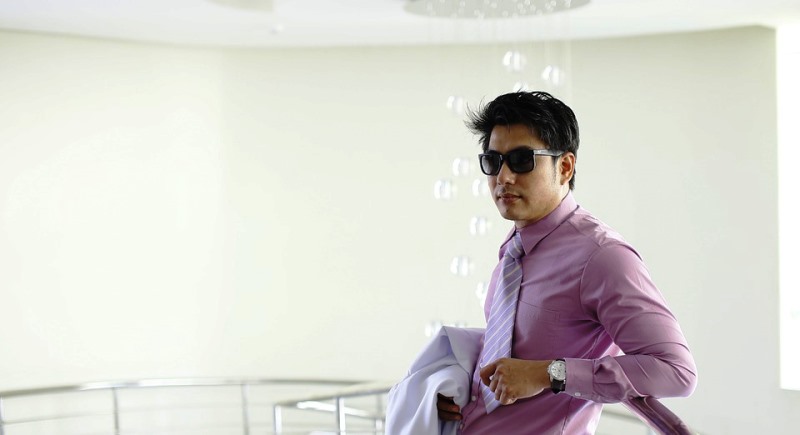 Article Name
An Up-to-date Guide On What To Wear On A First Date For Men
Author
Description
What to wear on a first date for men is more important than you think. Looking good is a way to let your date know that you put in all this effort for them.