We've all grown up with Archie Comics, right? Devouring those page-fulls of what could only be one of the best comic series in pop-culture was a treat – relished on train journeys, dinner tables, while on the phone, and lo, I must admit, sometimes, even when I was studying for exams! There was no way one of these would make their way within the walls of my home and lie unread within the hour of their visit! I loved the series, loved the characters, and even related to them in so many ways! And whilst I always thought I was so Betty, I have (with age and wisdom – no, I don't believe in their correlation, but I am wise, okay!) realized that Veronica Lodge is more ME or okay, let's say I am Veronica Lodge, in so many more ways than I ever could be Betty! I will blame it on the naiveté, I was only a kid, duh! 😛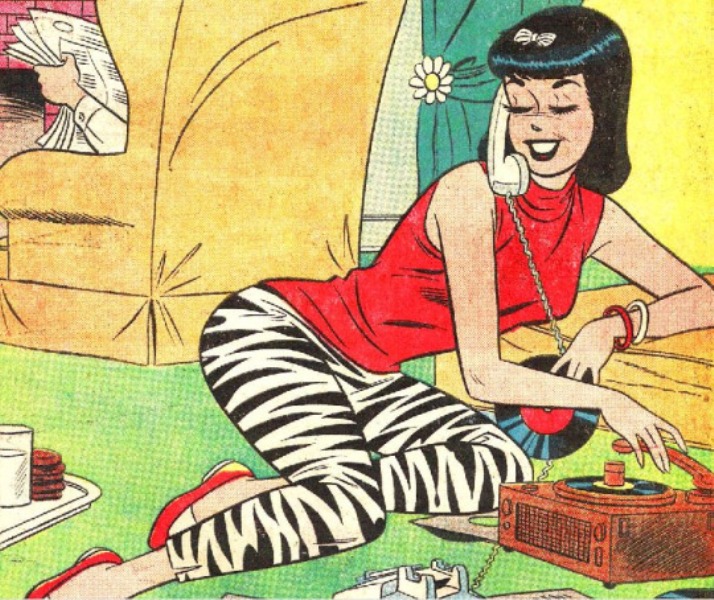 And with this realization, it has dawned upon me that Veronica Lodge is, in many ways, the quintessential modern woman. Even a feminist icon, if you will. And in her comic antics are hidden precious pearls of wisdom for the modern woman of today! So, I thought that bringing in this snippet of my tryst with Archie Comics, and more importantly, Veronica Lodge to all you lovely people was 'so-what-I-wanted-to-do!'
---
Suggested read: 9 Weird love lessons Phoebe Buffay taught us
---
So, here are the life lessons Veronica Lodge has sent for the modern woman of today, with lots of Veronica-love:
1. Love yourself, unapologetically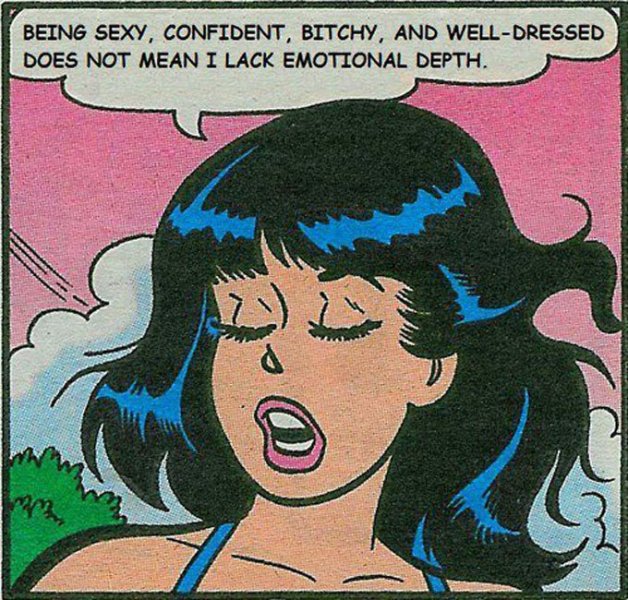 Didn't you see this lesson embedded in every li'l move of hers? Look at that self-awareness and self-love, in conjunction! Nobody can beat the way this star shines! You go, Veronica!
2. Don't be afraid to voice what you think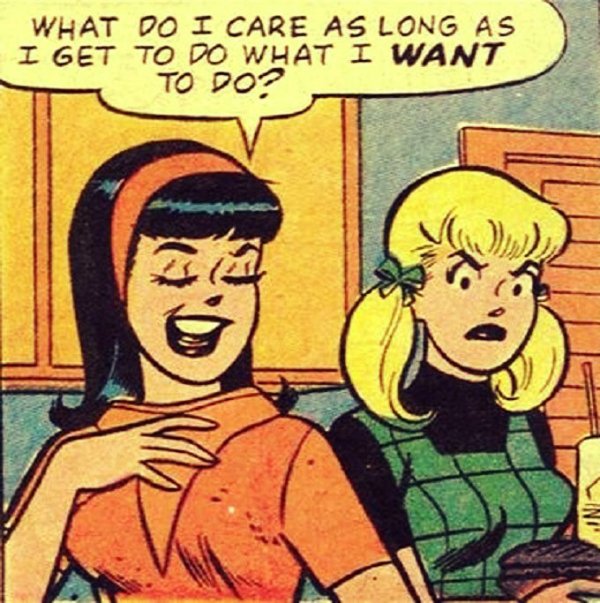 While Betty too was intelligent, smart, and confident, our self-reliant double with her oodles of confidence and charisma always stole the show. Whether they were rivals for Archie's attention or doing an activity together, you could always see Betty, oftentimes, being somewhat of a doormat and a pushover. Veronica would take none of that. Unafraid to speak her mind, she'd take no bullsh*t from anyone. None whatsoever.
3. Independence is key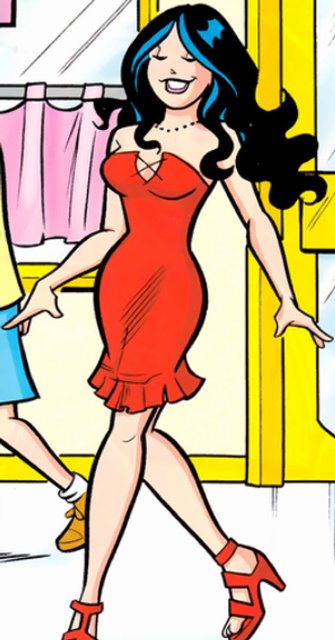 Exceptionally good at Mathematics and Economics, extremely knowledgeable, fashion-forward, and incredibly talented, Veronica had her path laid out before her. She was all set to take over her father's business and man, can I vouch she'd rock it!
4. Friendship is precious, treasure it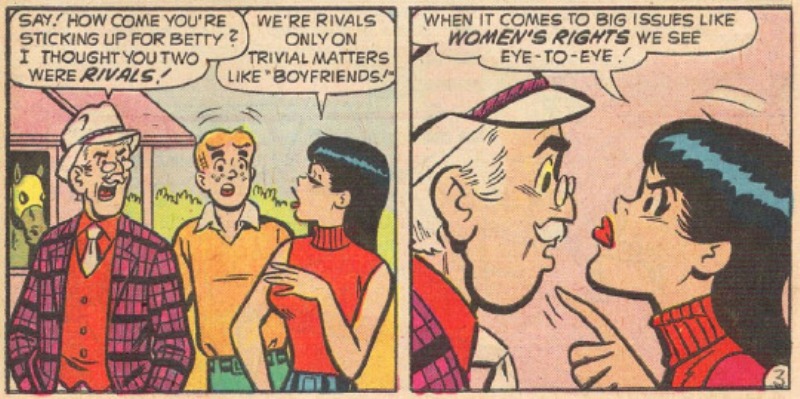 No matter the series' trajectory, Veronica and Betty are always shown as supporting each other. Despite vying for Archie's attention, they are seen as much more than a couple of silly girls fighting over a boy! In fact, Veronica told Archie that she'd never let go of her friendship for trivial matters such as a boy! Well, like a boss!!
5. She upholds the tenets of sisterhood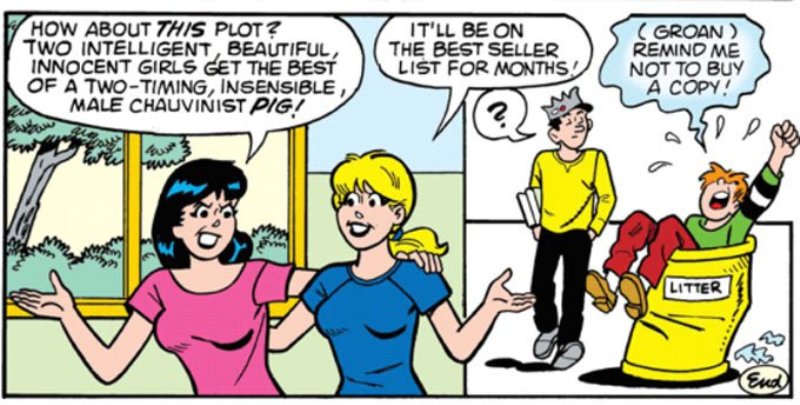 Well, trust Veronica to sum up the situation beautifully: "two intelligent, beautiful, innocent girls get the best of a two-timing, insensible, male chauvinist pig!" You go, girl!!
---
Suggested read: 10 reasons why Mondler will remain the best TV couple ever!
---
6. Never sell yourself short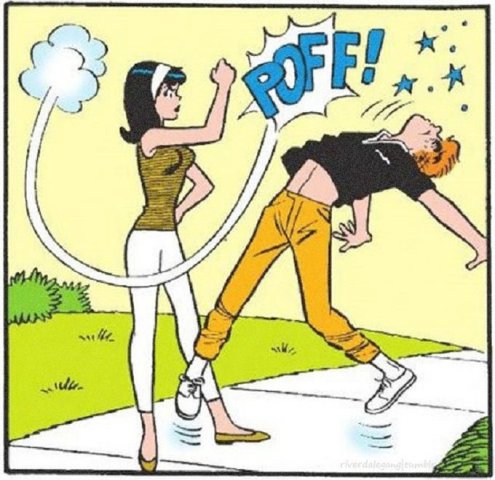 While Archie would sneak away with Betty, Veronica would only have to drop a hint to have a string of admirers around her. Despite all her feelings for Archie, she was never content to play second fiddle and knew her worth. That is the reason she never handed any discounts to the people around!
7. Don't be afraid to be different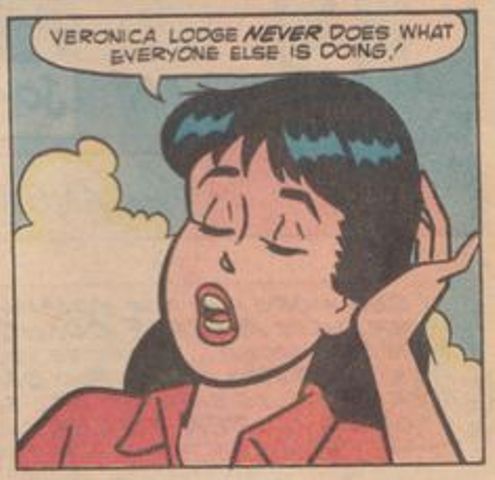 Veronica was proudly and unapologetically herself! Unafraid to take 'the road less traveled,' she sure made a difference in the way we perceive her and the way we see Betty. Dauntless and fearless, she forged ahead on a path, only she knew too well, to make herself stand out among the crowd! And boy, was she successful!!
8. Do not care about others' opinions of you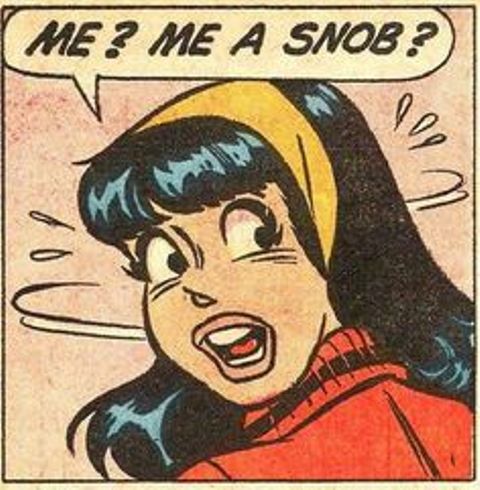 Now that is something we have been reiterating for eons now! Should be embossed in bold on your hearts by now! Need inspiration? Veronica's here – doing it in Veronica-style!!
And no matter how vain or self-involved our dear Veronica was, she had a heart of gold and was the self-confident lass many would have to train themselves not to fall in love with! Of course, the series proved as much! You don't need any more convincing, do you? What – she left you these lovely lessons!
Featured image source: Google, copyright-free image under Creative Commons License
Summary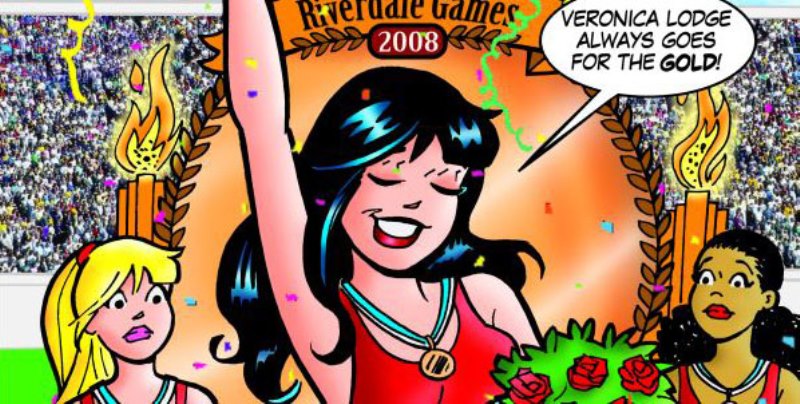 Article Name
Life Lessons For The Modern Woman From Veronica Lodge
Author
Description
Archie comic books' Veronica Lodge might have been vain but she was also a confident lass who lived life on her own terms! Here are 8 life lessons from her.