My strongest memory of the R&B girl group Destiny's Child was their music video for the song Survivor. I remember blue waters and three beautiful women in skimpy clothes singing 'I'm a survivor.' Watching the video now, it's clear that Queen Bey aka Beyoncé is the frontwoman of the band with the other two playing second fiddle to her. Although the band Destiny's Child had many iterations of singers, the final and most notable line-up comprised Beyoncé Knowles, Kelly Rowland, and Michelle Williams.
Image source: Google, copyright-free image under Creative Commons License
The girl group broke up in 2004, the year their last studio album, Destiny Fulfilled, was released. Following the split, the three ladies focused on their solo careers, with Beyoncé being the most successful and popular among the trio. The three beautiful ladies reunited back in 2013 for the halftime performance during Super Bowl.
---
Suggested read: Taylor Swift has a new boytoy in her music video of Blank Space 
---
And now, the ladies have done it again, at the 30th annual Stellar Gospel Music Awards on Saturday night. Michelle Williams, who was nominated for several awards, started performing her song 'Say Yes,' from her fourth gospel album, 'Journey to Freedom.' Then, former group mates Kelly Rowland and Beyoncé emerged from the shadows, much to the happiness of the crowd, if their cheers were anything to go by. The audience was clearly happy for a surprise Destiny's Child Reunion 2015.
When the song dropped last year, a happy Williams told People,
"I am so excited. It's one of my favorite songs on my album, and it's with my sisters."
Image source: Google, copyright-free image under Creative Commons License
As for the surprise Destiny's Child reunion 2015, it was purely accidental, asserts Williams.
"They received an advance copy of the album and called, saying, 'We love When Jesus Says Yes … there has to be a Destiny's Child mix of the song," said Williams. "Kelly did it and Beyoncé got right in the studio and did her part. I kept it a secret because I didn't want anyone to know until it was time."
As far as the Stellar Awards program went, neither Michelle Williams nor Destiny's Child were scheduled to perform at the ceremony. Since the ceremony itself is going to air on April 5th on TV One on Easter Sunday, there are some snippets of the performance captured on hand-held cameras or smartphones. Here are some of the good quality ones:
Featured image source: Google, copyright-free image under Creative Commons License
Summary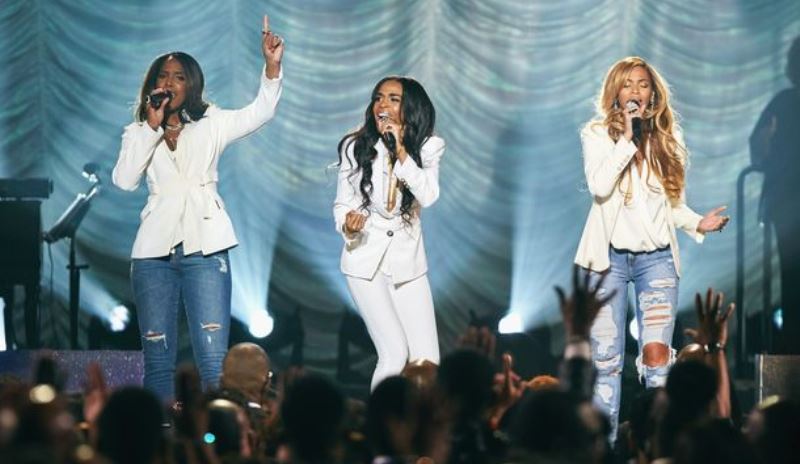 Article Name
Destiny's Child Reunion At Stellar Awards Takes Us By Surprise
Author
Description
Destiny's Child reunion at the Stellar Awards ceremony was the best kind of surprise! Here are the details!