Beyoncé and Jay Z, the hotshot couple of the music world, celebrated seven years of togetherness this past Saturday, 4th April, 2015. The couple who has weathered separation rumors, a miscarriage, a family feud, and raising their beautiful little girl, have sure come a long way since they met back in 2001. To celebrate this momentous occasion in the famous musician couple's lives, we thought why not give you a glimpse into their love story from the beginning.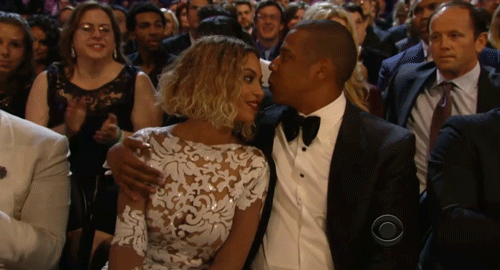 Image source: Google, copyright-free image under Creative Commons License
2001: Shawn Corey Carter aka Jay Z and Beyoncé Giselle Knowles meet for the first time, when Queen Bey was just 18.
---
Suggested read: Surprise Destiny's Child reunion leaves us wanting more
---
2002: Beyoncé appeared in Jay Z's hit track Bonnie & Clyde, in which she played his girlfriend. The song also happens to be Beyoncé's first solo feature since the disintegration of girl group Destiny's Child. Beyoncé was 19 and Jay Z was 12 years her senior. Their appearance together fueled rumors that they were dating, but the couple kept mum about it. In the song, Jay Z called Bey his 'thoroughest girl,' his 'soldier,' and his 'rider,' adding fuel to the rumors.
Queen Bey later admitted,
"I was 18 when we first met, 19 when we started dating. There was no rush. No one expected me to run off and get married."
Although there had been several rumors – both dubiously confirmed and unconfirmed – that the two were romantically involved, the couple remained tight-lipped about their relationship. Despite these rumors, the pair were spotted courtside at various basketball games, fashion shows, and other such glitzy events.
Image source: Google, copyright-free image under Creative Commons License
2003: Adding more fuel to the smoking embers, Beyoncé's Crazy in Love came out, in which Jay Z makes an appearance. With the lady crooning such lyrics as:
It's the beat my heart skips when I'm with you,
But I still don't understand,
Just how your love can do what no one else can.
Her words say it all!
The same year, Jay Z's Public Service Announcement came out, in which he said he had 'the hottest chick in the game wearing [his] chain.' Well, we rest our case.
2004: The occasion – MTV Video Music Awards. The duo made their very first red carpet debut as a couple in scary matching outfits, in what would one truly describe as co-ordinated by a blind-in-love couple. Needless to say, the world went gaga over the couple's acknowledgement.
Image source: Google, copyright-free image under Creative Commons License
2006: Beyoncé came out with another whopper of a single Déjà vu, in which she admits to having withdrawal symptoms when she's away from her Jay. How cute is that!
2007: The Halo singer stepped out with a biga** ring on her fourth finger, making the world go crazy with excitement. The 5$ million, 18-carat Lorraine Schwartz-designed engagement ring said it all – their love for each other and the commitment they were willing to put into their relationship.
---
Suggested read: 15 most romantic lines from Hollywood movies
---
2008: In April 2008, Jay and Bey wed in a private ceremony at their Tribeca home without much fanfare or publicity. The world, which had already gone crazy in love for these two, went drunk in love!
The same year, Queen Bey came out with her love ballad, Halo, which clearly showed the world how hopelessly in love she was with her man. Awww!
2009: The couple was beautiful, famous, famously in love, and was business savvy together too. This was confirmed when Forbes ranked the duo as Hollywood's top-earning couple.
2010: The years of successful tours, her foray into the big screen, and belting out hit after hit, Bey announced her intention to take a break from work to focus on hubby dearest Jay. Not just focus on Jay, but it seemed the Queen was ready to start having mini Beys and Jays around the house to look after.
"I did it for my sanity, my life, my relationships, my nephew, my husband, my sister and my friendships," said Beyonce, speaking about her career break. "I can decide I want to have kids. I can be the mother I want to be."
2011: This was a momentous year for the power couple because they were excited about adding another member to their family. Instead of making a formal announcement, Bey chose the best way to announce to the world that she was to be a mama – dressed in a glowing floor-skimming red gown, Bey showed off her tiny baby bump, making the shutterbugs go crazy! As expected, Twitter exploded with tweets, retweets and whatnot. Apparently, the tiny baby bump was responsible for breaking the microblogging site's record for most related tweets per second. What a way to announce her pregnancy!
Image source: Google, copyright-free image under Creative Commons License
Speaking about how she chose to divulge the news about her pregnancy, she said,
"I didn't want a crazy picture or gossip story to break the news, so I decided to say nothing and proudly show my baby bump."
This was the year when Bey came out with her song Countdown, which was all about her love for her man. These two seemed so much in love, it was ridiculous.
The 'announcement' of her pregnancy seemed like the perfect opportunity for the couple to indulge in PDA at various events and outings. They were even spotted on double dates with high-profile pals and now-uncoupled couple Chris Martin and Gwyneth Paltrow.
2012: The happy couple welcomed daughter Blue Ivy Carter in January in New York. From the looks of it, they couldn't have been happier with their daughter in their midst.
Jay and Bey, in an official statement made after baby Blue's birth, said,
"Her birth was emotional and extremely peaceful, we are in heaven. We are thankful to everyone for all your prayers, well wishes, love and support."
Image source: Google, copyright-free image under Creative Commons License
2013: The singer who was very private up until then, surprised fans and the world at large with a set of video features where Bey speaks candidly about her life at home with hubby and daughter, for the first time. It was a perfect opportunity to flaunt the Beyonce and Jay Z relationship dynamic to the world and snub any rumors of impending divorce.
In one of the clips, she said,
"Nothing feels like my child singing 'mummy.' No, nothing feels like when I look my husband in the eyes, nothing feels like when I'm respected, when I get on the stage and I see I'm changing people's lives."
---
Suggested read: Best relationship advice from 10 Hollywood celebrity married couples
---
Meanwhile, Jay was all gaga over the two most beautiful women in his life too. In his Grammy acceptance speech for Holy Grail, the Justin Timberlake collaboration, Jay, pointing to his wife in the crowd, said,
"I want to thank God, I mean a little for this award, but mostly for that and all the universes for conspiring and putting that beautiful light of a young woman in my life."
Speaking about his little girl, he said,
"And I want to tell Blue that look, Daddy got a gold sippy cup for you!"
Image source: Google, copyright-free image under Creative Commons License
2014: Rumors and a video clip of Bey's sister Solange attacking her brother-in-law Jay Z in an elevator started doing the rounds. But the family quickly shushed the rumors, starting with Bey herself posting happy, grinning pictures on her Instagram account with her sister. While those might have found an early death, other rumors suggesting that all is not well in paradise, that the couple might be headed towards splitsville.
2015: April 4th being the couple's seventh year wedding anniversary, it seems that they're out to quash any Beyonce and Jay Z divorce rumors suggesting anything other than marital bliss. And how do you think the couple chose to commemorate the momentous occasion? By Bey dropping a shiny new ballad, aptly titled Die With You. Do people need any more reassurance about the happy state of their marriage? I think not.
The track debuted on Jay Z's newest streaming service Tidal. The snippet that the pop star uploaded on her social media page shows her singing it at her piano, sporting a Thriller t-shirt and a baseball cap backwards. And when the snippet ends, it's none other than hubby dearest Jay Z playing camera man.
Here are the awwww-worthy lyrics to swoon over that aptly depicts Beyonce and Jay Z relationship dynamics:
I don't have a reason to cry
And I have every reason to smile
And I don't have a reason to lie
When you're already reading my mind
And I don't have a reason to be
If I can't be with you
And I don't need air in my lungs
If I can't sing your song
'Cause darlin' I wake up just to sleep with you
I open my eyes so I can see with you
And I live
So I can die with you.
Featured image source: Google, copyright-free image under Creative Commons License
Summary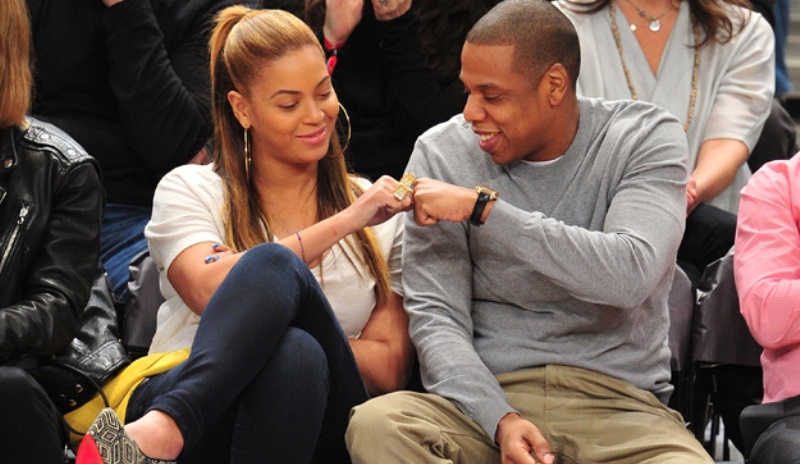 Article Name
Beyonce and Jay Z Relationship Timeline Till 7th Anniversary
Author
Description
Beyonce and Jay Z celebrated their seventh wedding anniversary this past Saturday. Here's a look at Beyonce and Jay Z relationship timeline and her new song.