Announcing your engagement with your beau to the world is nothing special. Couples do it every day with photos of them gazing into each other's eyes in a meadow with the sun warming their happy faces or beautifully and professionally shot glamorous photos. And if you're quirky, you might announce the happy news with an equally quirky photograph.
But this couple's CrossFit engagement photos make us tired just by looking at them! Here's why.
---
Suggested read: Around the world in 38 weddings – the couple who plan to marry in 11 countries
---
Iliana and Joe got engaged recently, and were tossing around ideas for their engagement photo shoot. They wanted to do something authentic and truly reflected their relationship as a couple. One of the ideas they came up with was to do the shoot at their CrossFit High Intensity gym in Ocoee, Florida. And what they created is truly spectacular.
"I had joked around with Joe and told him we should take pictures at the box (which is what insiders call the CrossFit gym) because that's where we spend most of our time together," Iliana told The HuffPost. "I didn't really think he was taking me seriously. Then he asked our photographer about it and she sounded excited so he said we should try it out. I was all for it – to just do something that was a little more 'us.'"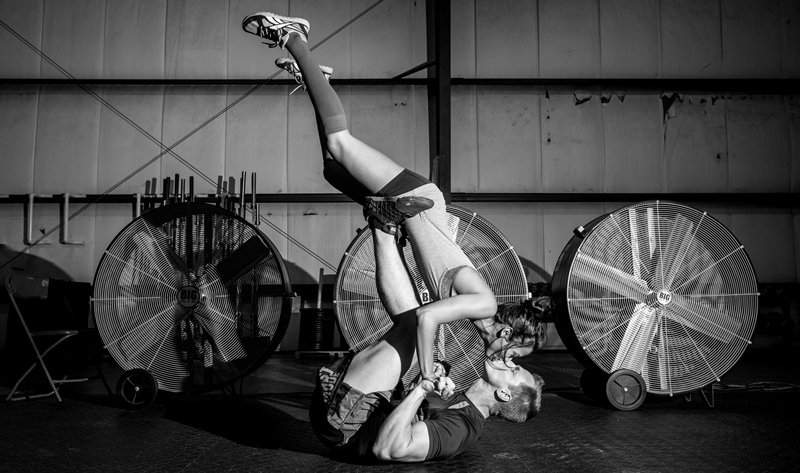 The couple's photographers Sean and Cricket Whitman, of Cricket's Photography, were more than happy to oblige the couple.
"I loved the idea so much we spent half the session doing those photos."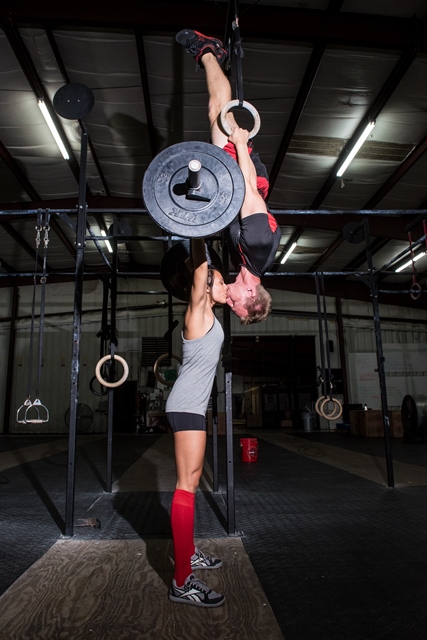 "On the days we have off together, this is what we look forward to doing together," said Iliana. "We can also go in there when a class isn't going on and do our own workout because we both teach here. Sometimes we do go to a class if we can work it into our schedule."
---
Suggested read: 3D printed wedding dresses – the future of bridal couture?
---
The lovely couple who first met at work at SeaWorld in Orlando, started dating and was soon hooked on CrossFit. It was Joe who had been doing CrossFit for about two years before they met, who got Iliana hooked to it.
"It's a hobby we are both really passionate about and that's something we like to do together," she said. "It's really fun that you can share it with somebody that you love."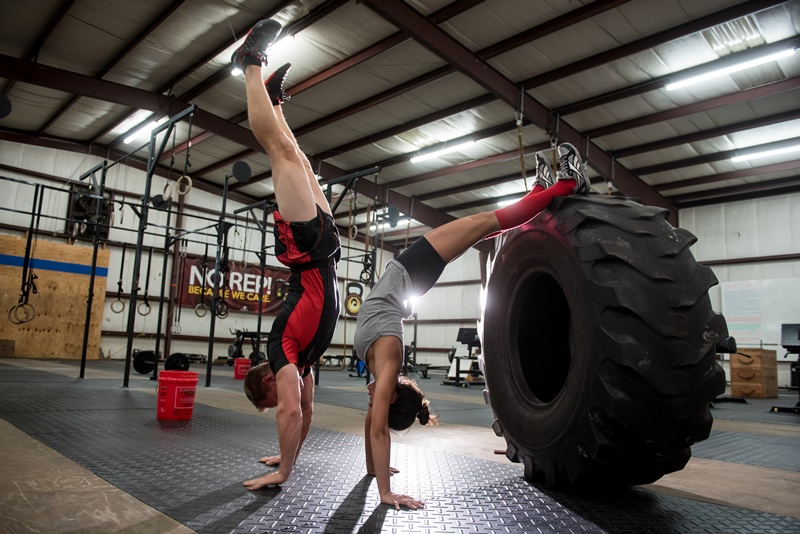 The pair has a gymnastics background, which helped them during some of the more difficult poses.
"We had a couple times where we flopped honestly. We got it the third try."
And this shot below, was liked so much by the couple that they both made it their profile picture on Facebook after the shoot.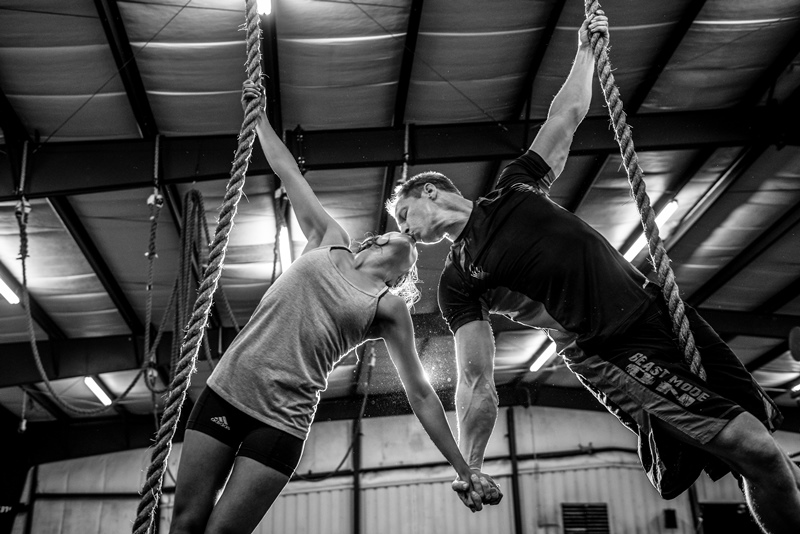 Iliana said,
"He had to teach me how to tie my foot into the rope and climb it up. Joe gave me a mini lesson beforehand."
The obviously-in-love couple plans to say 'I do' on April 30th at Paradise Cove near Lake Buena Vista, Florida. These CrossFit engagement photos truly show what romance looks like!
Check out more photos from their shoot below: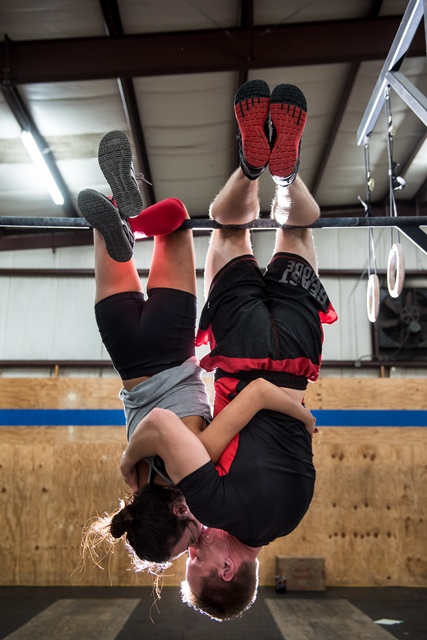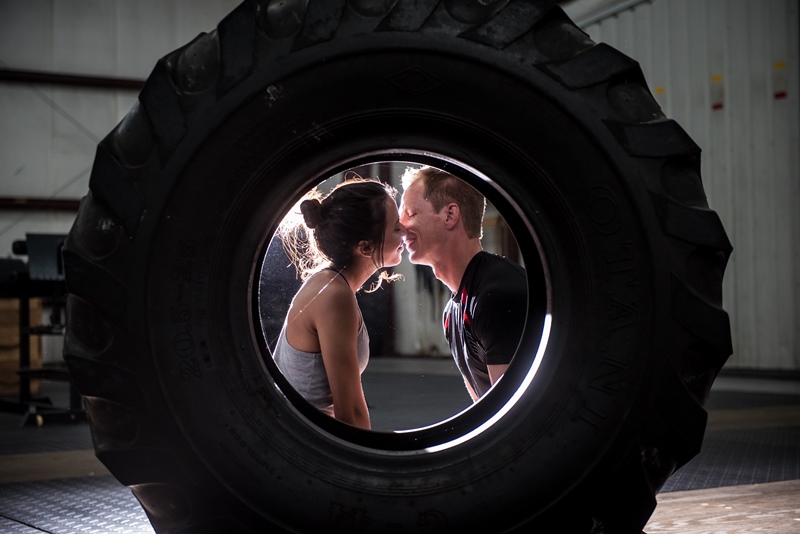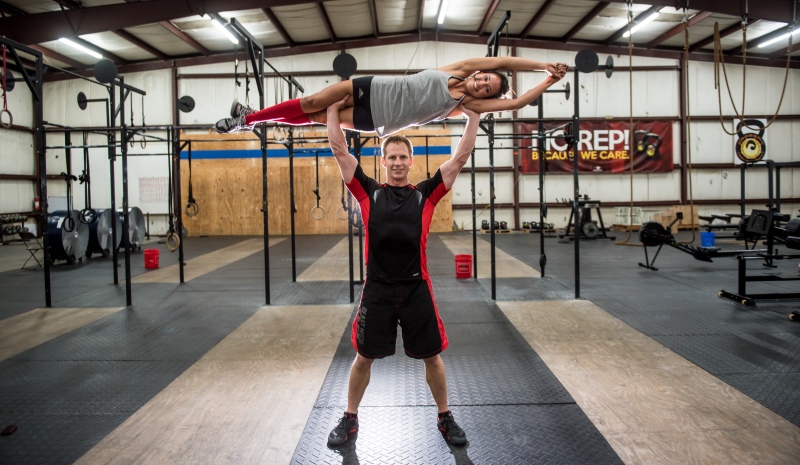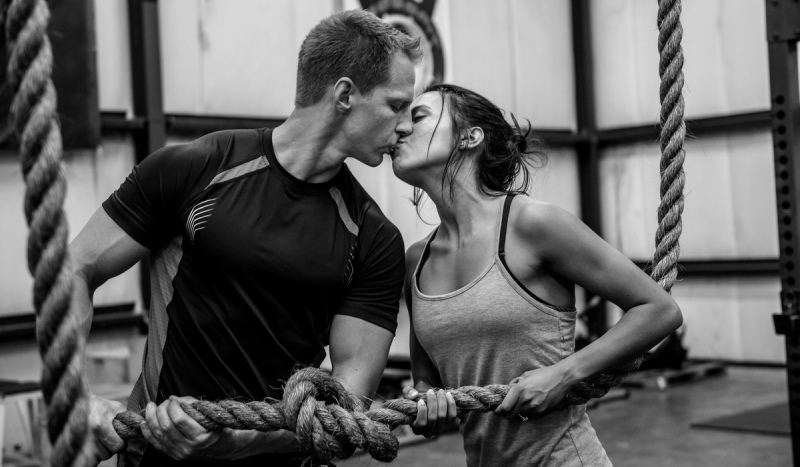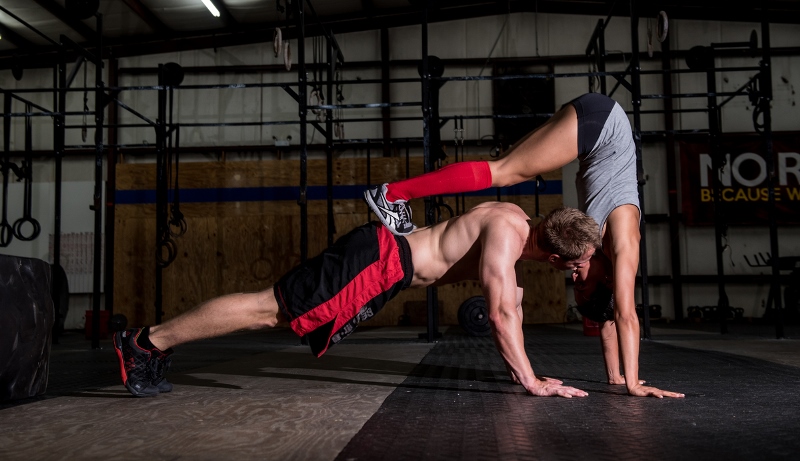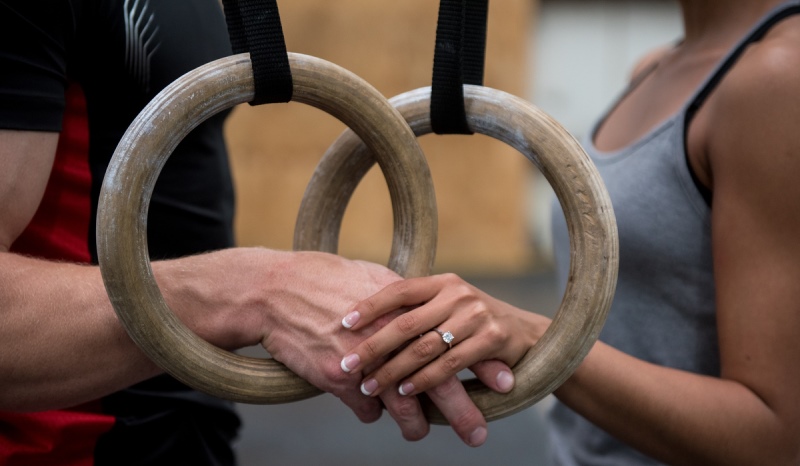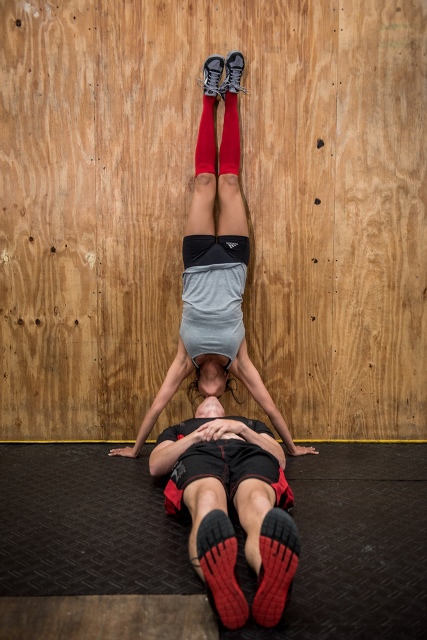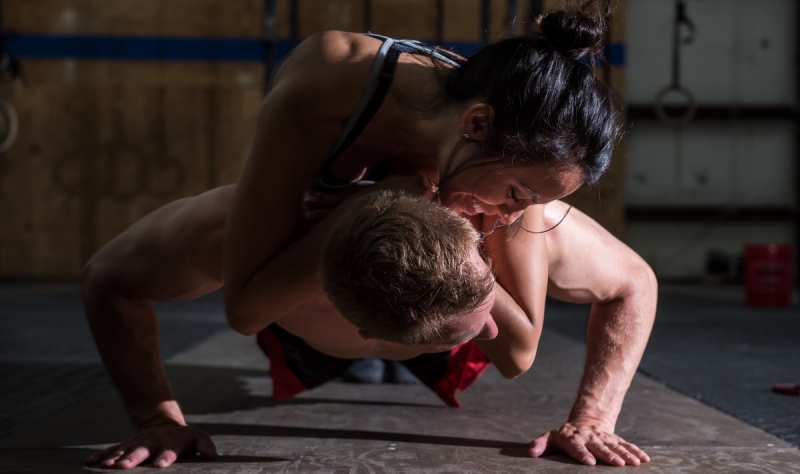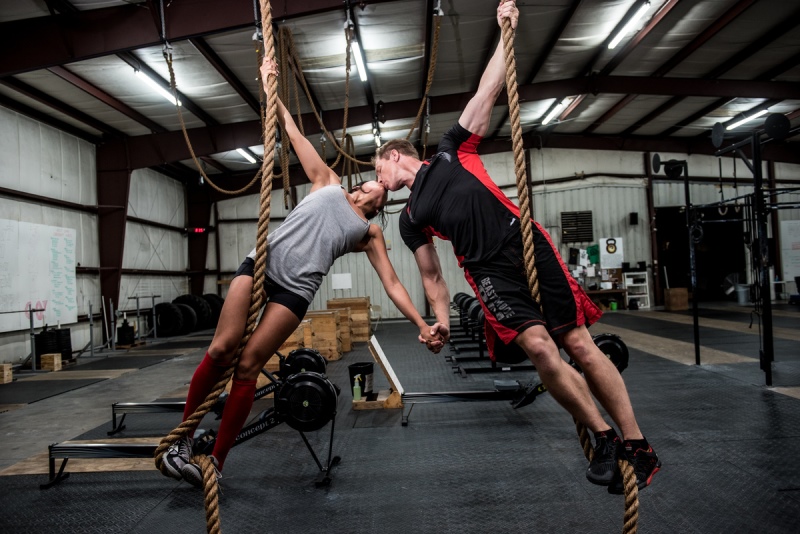 Summary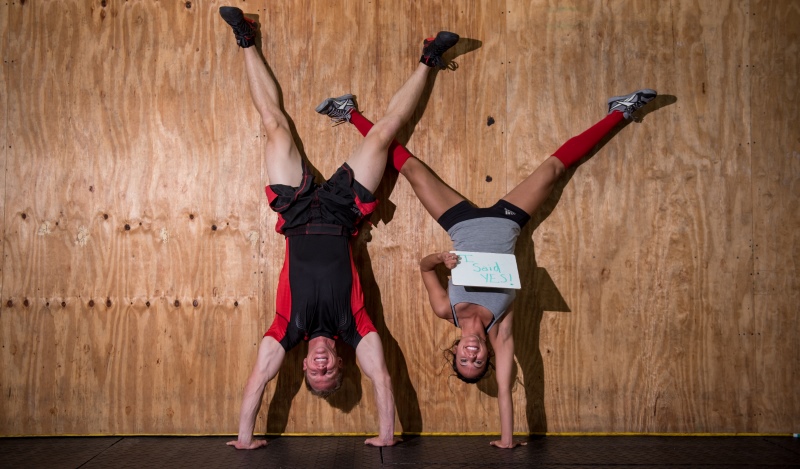 Article Name
CrossFit engagement photos show what romance really looks like
Author
Description
This couple's CrossFit engagement photos make us tired just by looking at them! Check out the engagement photos here.