Love knows no bounds, certainly not age! Britain's oldest groom, George Kirby, 103, is all set to tie the knot with his girlfriend of 27 years, Doreen Luckie, 91, on June 13th this year! The 103-year-old man to marry 91-year-old woman to become oldest newlyweds in history, with a combined age of 194, setting a new record.
George and Doreen, the adorable couple, met in 1988, when they were brought together through an organization that helped elderly people find friends. George, then 76, got on famously with Doreen. In 1988, while George had got divorced from his second wife, Doreen had become a widow three years prior, after 36 years of marriage.
Doreen said,
"He used to come to my house. We got on straightaway. He liked the roses in my front garden."
The couple soon became an item, and proceeded to 'live in sin' when they set up a home together in 1990. But George only proposed to Doreen this past February 14th, after giving in to pressure from their elderly children.
Between the two of them, the pair has seven children, 15 grandchildren, and seven great grandchildren.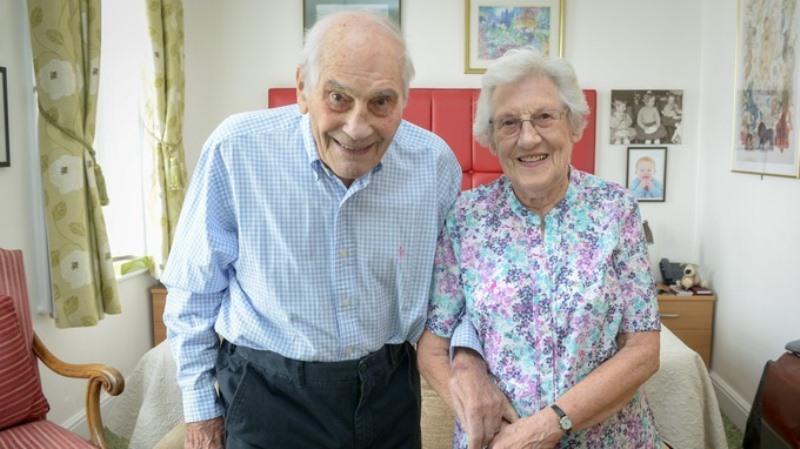 George said,
"I suppose it's about time, really. I definitely don't feel my age. Doreen keeps me young."
Talking about the proposal, George said,
"We were having dinner and I asked Doreen if she wanted to be married to me for a short time. I was so happy that she said yes."
---
Suggested read: Couple married for 67 years, die holding hands within hours of each other
---
Further, he said,
"I didn't get down on one knee, because I don't think I would have been able to get back up."
And when asked about how she feels with all the attention they're getting, Doreen said,
"I won't be much of a blushing bride, but I'm getting a bit giddy thinking about it."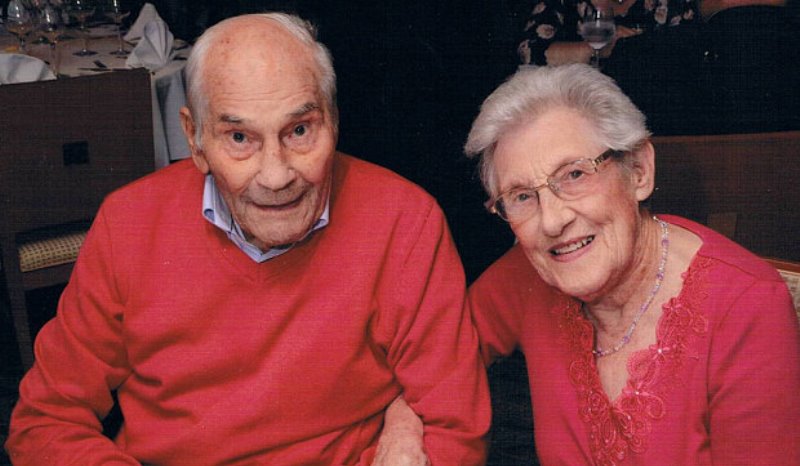 Honestly, the 91-year-old bride is much more interested in finding a suitable wedding dress than setting any kind of record. She said she was looking for a dress that wasn't 'too glamorous … just plain and simple.'
She said,
"I'm quite short, so it's very difficult buying things for short people. So I'll just have to look around and see what there is."
Doreen also admitted that she was surprised to learn that she and her husband-to-be were setting a new record.
"I didn't think that was possible, because you hear so many people living into their hundreds now, and lots of people in their nineties, I thought, 'well, we can't be the only ones,'" she said.
The couple now lives at the Langham Hotel in Eastbourne, East Sussex, which is owned by one of George's sons Neil, 63.
Neil, who is also the best man, said,
"We've adopted Doreen as our mum and we're delighted that she's going to become a Kirby. She's a Luckie now, so we hope it's not going to be unlucky. But we're thrilled that they are going to get married in front of all their proud friends and family."
Further, he added,
"Also, it's about time my dad has finally made an honest woman out of her. They're very much in love with each other."
Awwww!
Check out the video where the couple talk about how they met back in 1988:
Can this get any more adorable? Nope. I think not.
Congratulations to the happy couple!
Summary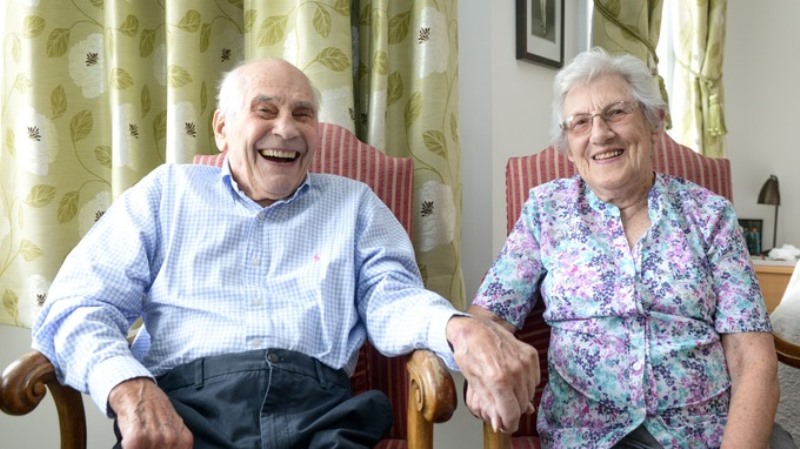 Article Name
103-year-old Man To Marry 91-year-old Woman To Become Oldest Newlyweds
Author
Description
George Kirby, 103, is all set to marry Doreen Luckie, 91, to become oldest newlyweds. Take heart from this couple & know that love knows no bounds. Truly.