When Megyn Kelly dared to challenge Donald Trump on his misogynist statements during an early presidential-primary debate, his own thin argument was an even worse misogynist tirade that accused her of having 'blood coming out of her…wherever' (that guy seems to outdo himself every time)!!!
The fact that the whole litany of gross statements he directs toward our sex is an unending chain that makes a lot of us, nay, ALL of us lose our 'bloody' sh*t, it's time we paid the 'bloody' dues with blood. Literally.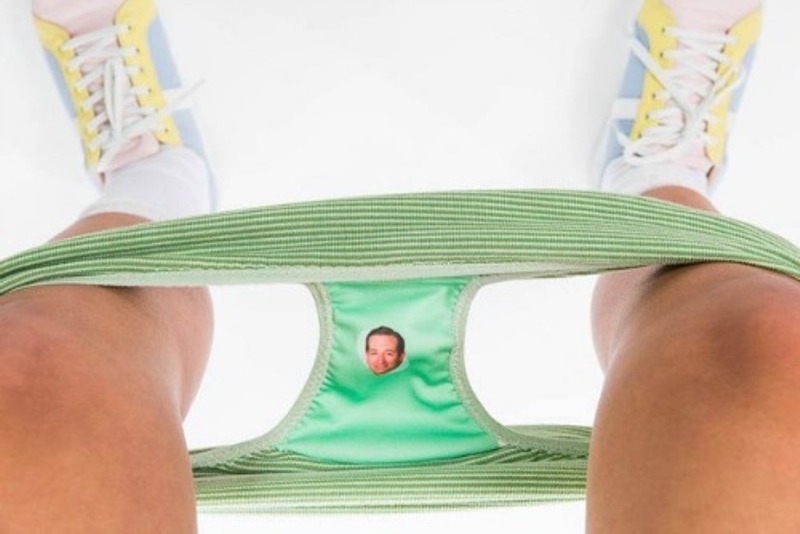 Image source: Facebook
Cute Fruit underwear has launched a new line of period panties called Blood Marys that integrates political activism and feminism in just the way the likes of Trump need, to be shown exactly where this 'wherever' lies. The company's high-waisted period underwear offers a unique feature: the face of a women's-rights-abrogating politician planted on the inside of the crotch for, as Cute Fruit says, "YOU to bleed all over!" How COOL is that!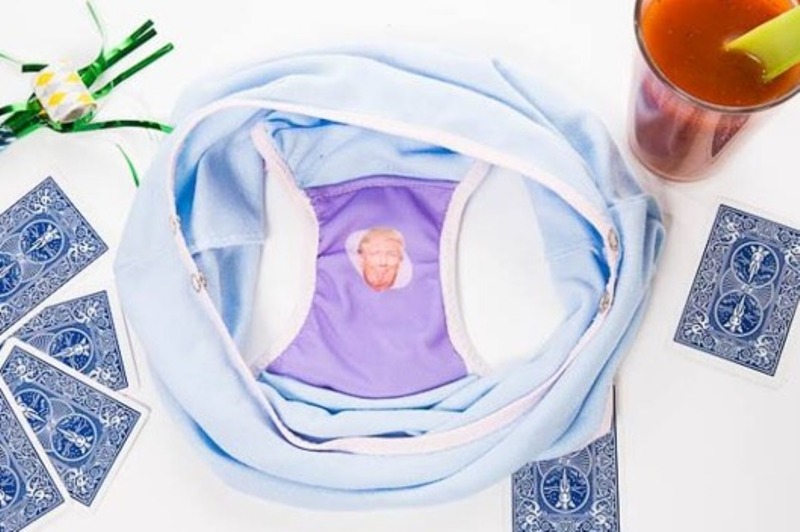 Image source: Cute Fruit Undies
Available in a variety of shapes and sizes, these leak-proof, moisture-wicking, anti-bacterial and absorbent panties pack just the incentive women need to make their own strong political statement with their very own feminist performance art! 😉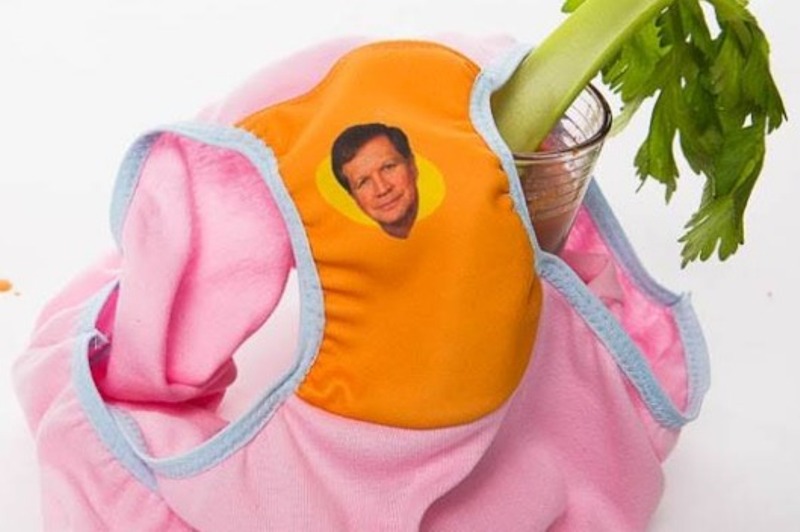 Image source: Cute Fruit Undies
---
Suggested read: Thinx, the period proof panties, here to render tampons obsolete!
---
Not only do Blood Marys allow women to 'flow freely' but also choose their own blood dumpster aka the face of the politician who has toiled hard to impede women's reproductive rights. The available choices of bloody as*holes women can choose to wash over with blood are Jeb Bush, Sarah Palin, Ted Cruz, Tom Emmer, Mike Huckabee, John Kasich, Rick Santorum, Rand Paul and Donald Trump OBVIOUSLY! Talk about paying them in the same coin! 😛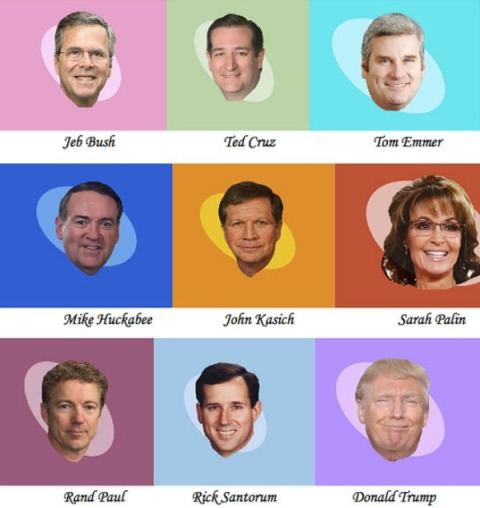 Image source: Cute Fruit Undies
Available with a detachable heat pack that women can heat in the microwave and then, snap in to rid themselves of cramps, Cute Fruits has left no 'bloody' stone unturned to make this 'otherwise a wee bit painful and uncomfortable' process a truly pleasurable one! I mean, what's better than looking Trump in the face and sayin' 's*ck it bloody loser,' eh? 😉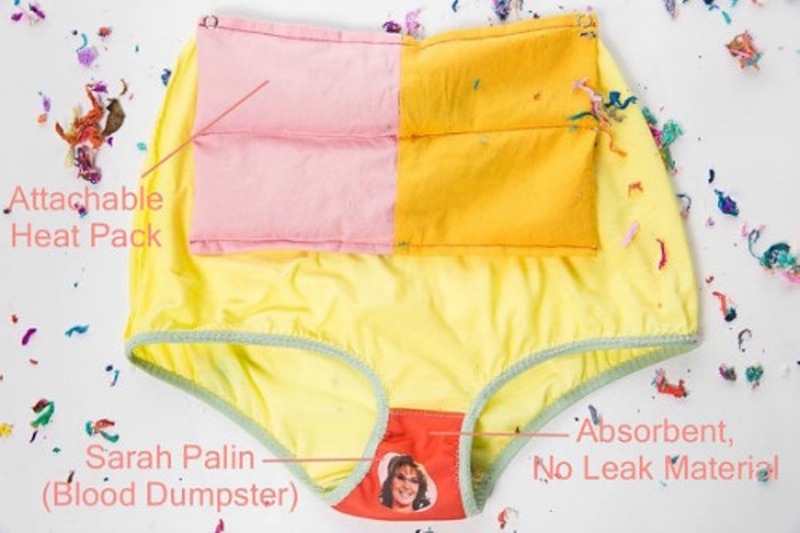 Image source: Cute Fruit Undies
If you needed any more reason than to just be able to enjoy bleeding all over the disgusting faces of the Republican presidential candidates, here's more: these Blood Marys are available at $29.99 a pair but dole out a $3 discount on every pack purchase. Also, a bonus $3 from every purchase is donated to Planned Parenthood in the state of the politician of your choice.
So, now what are you waiting for?
It's a bloody war! 😉
Featured image source: Cute Fruit Undies
Summary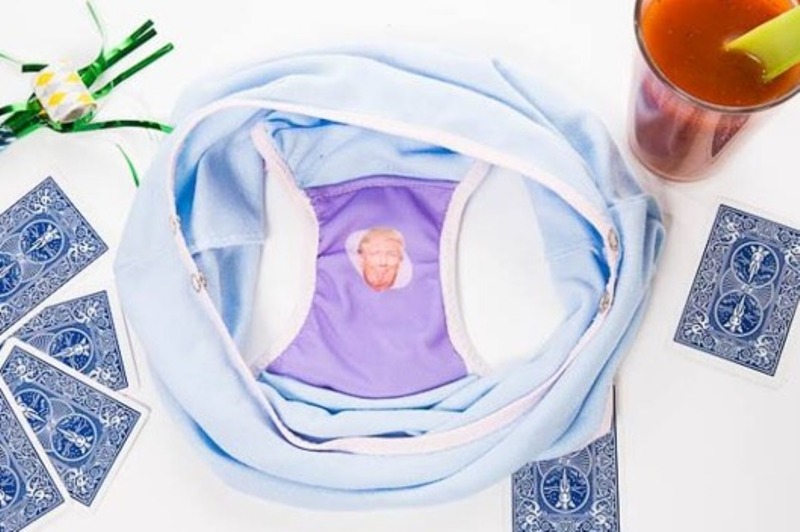 Article Name
In Your Face: Cute Fruit Makes Period Underwear To Bleed All Over Donald Trump's Bloody Face
Author
Description
This period underwear makes looking Trump in the face and sayin' 's*ck it bloody loser' a REALITY! How COOL is that!