Saved Kisses
Saved Kisses is an American fashion brand that makes really cute, all-American clothes, in an ethical and sustainable way. Their clothes are fun, comfy, girly, and so so so pretty! With lots of stripes, nautical prints, fun bright colors and quirky silhouettes, this brand embodies the sun and the sea. If summer was a fashion line, it would be this one. No joke. Oh, and did we tell you about how Saved Kisses regularly donates to help rescue animals and rehabilitate them? Uhuhh. Turns out not all superheroes wear capes. Some wear really trendy yet comfy jumpsuits.
Monsoon
Monsoon is yet another British brand that makes elegant, but eco-friendly and vegan clothing. Monsoon makes all sorts of clothes, from swimwear, to delicate floral dresses, to stylish eveningwear, to party-wear; all made with ethically sourced materials and fair-trade production practices. It was pretty difficult for us to choose only one picture for Monsoon because they have some of the most beautiful dresses we have ever laid eyes on. But we're seriously obsessed with this line of printed beachwear (revolutionary. REVOLUTIONARY). Basically, if you're looking for a high street brand that makes super flattering clothes, provides a huge range of styles, AND is eco-friendly, then Monsoon is the way to go!
Edun
Edun is a first-of-its-kind designer label that combines its modern designer vision with the richness and the positivity of the African continent. With materials sourced from African countries, and using fair-trade trading practices, Edun makes some of the most stunning pieces of clothing and accessories that have been created by African artisans, using traditional African techniques. For real though, that bag is STUNNING. If you check out their Instagram page, you'll probably fall as madly in love with this label as we have, because the way that they have created modern, edgy designs, using traditional African weaving methods, and how beautifully they have portrayed the culture of the fast-growing continent, is inspiring.
Raw Mango
Raw Mango is an Indian fashion brand started by famous fashion designer Sanjay Garg. They've dressed all the Bollywood biggies like Deepika Padukone and Rani Mukherjee, and they've started something of a revolution in the Indian fashion industry. Raw Mango not only makes ethically sourced and produced clothes, but also draws inspiration from the rich culture of the Indian subcontinent. While it does use traditionally Indian methods of sewing and embroidery, but they also use materials like raw silk and linen, that tend to get hidden behind the more famous heavily embellished and embroidered outfits that most people associate with India. If you want to feel like an eco-friendly yet gorgeous princess, then you've got to try out a Raw Mango creation!
---
 Suggested read: 15 Latest Food Trends On Instagram That Has The World #Obsessed And #Drooling
---
H&M Conscious
While H&M isn't actually a vegan brand, we decided to include them in our list because of their H&M Conscious initiative that includes clothing made with ethically sourced, vegan materials, using fair-trade production practices. The line includes some basics like their classic t-shirts, jeans and shorts, and some more high-fashion, high-end pieces like floral dresses, well-fitted trousers, jackets, etc. We included H&M Conscious on this list because we're here for brands that realise that there is a need for change in the fashion industry and are taking a step in the right direction. We hope they'll expand this line and will soon become entirely vegan and sustainable because we really need some affordable sustainable fashion options, like ASAP.
So these were our favorite sustainable vegan brands that create some of the nicest clothes, shoes and bags, and help the world in the process. We hope we've given you plenty of options that'll help you upgrade your closet in a sustainable and eco-friendly way. #sustainibilityissexy
Featured image source: Instagram 
Summary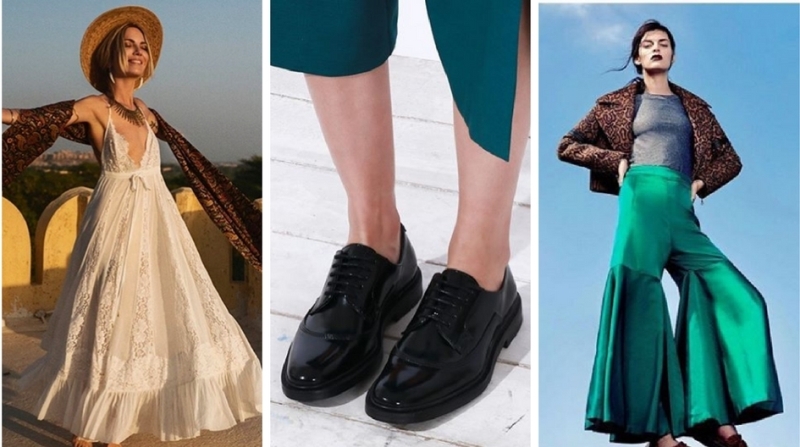 Article Name
Ethical Fashion: All The Vegan Brands We Are Rooting For
Author
Description
You don't have to feel guilty while wearing fab clothes! Check out the best vegan brands in fashion that we are rooting for in 2018.