Frankly, with fashion making its own rules every single day, you don't need a blow by blow account on how you should and should not wear your hair. However, if you are tired of your old hairstyle, and you are looking to spice things up, here is a guide on which hairstyle will complement the shape of your face the most, so that you know when and where to start, when you finally decide to chop those locks.
Best hairstyle for your face shape
1. Oval shape face
An oval face shape is one in which the size of the forehead and the jaw is the same, and there is a considerable amount of length to your face.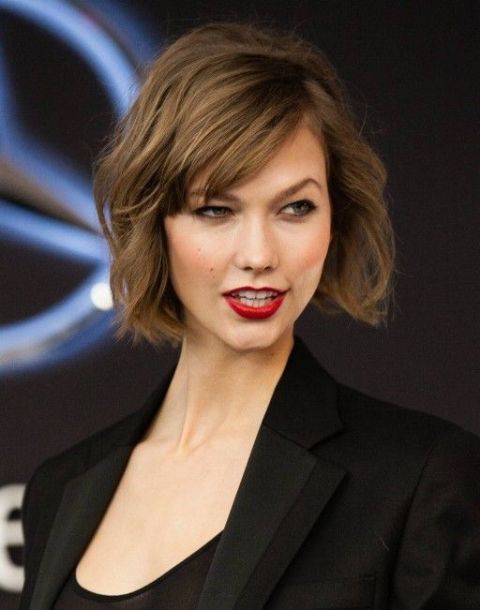 Image source: Pinterest
In order to balance out the length on your face, a volumizing hairstyle like a wavy bob, or even frayed layers which haven't been set in place would great on you, and highlight those killer cheekbones that you are so lucky to have.
2. Round shape face
A person with a round face usually has a circular structure, where the length is equal to the width of the face, making it appear wide and round.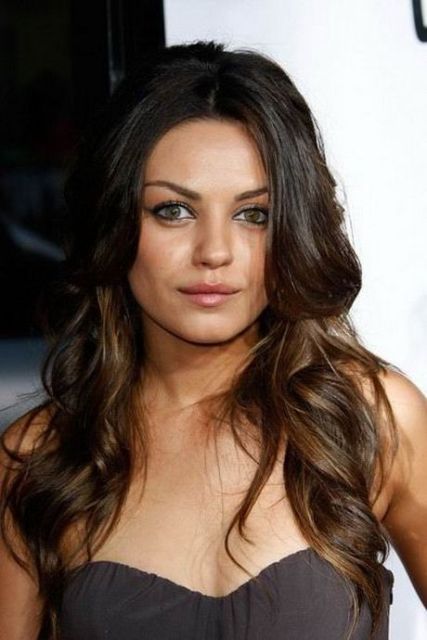 Image source: Pinterest
Your hairstyle should do exactly the opposite of what an oval face hairstyle should, because here you need to make your face look longer. For this, shoulder length layers are ideal, or even straight bobs, which add length and sharpness to your face.
3. Square shape face
A square face is distinguished by its angular jaw and cheekbones. Also, the forehead is wide and such faces usually have sharp features.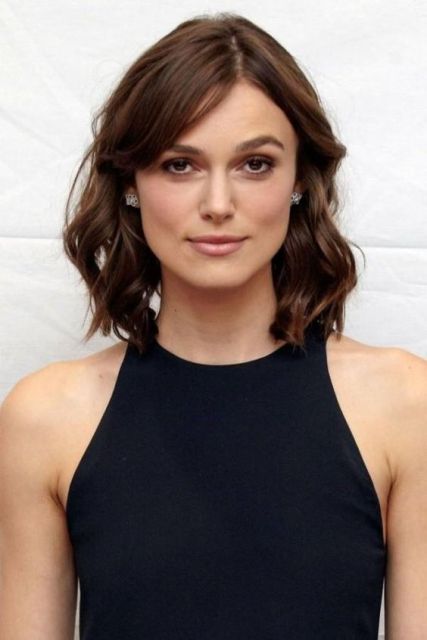 Image source: Pinterest
Tousled bobs, choppy ends on your ample layers, spiky cuts and other such hairstyles are great for square faces, because they add movement and curves to your super sharp features.
---
Suggested read: The perfect haircut for your face shape
---
4. Heart shape face
A heart-shaped face looks exactly like a heart, super wide at the top, and super narrow at the bottom, giving you a large forehead and an angular jaw line.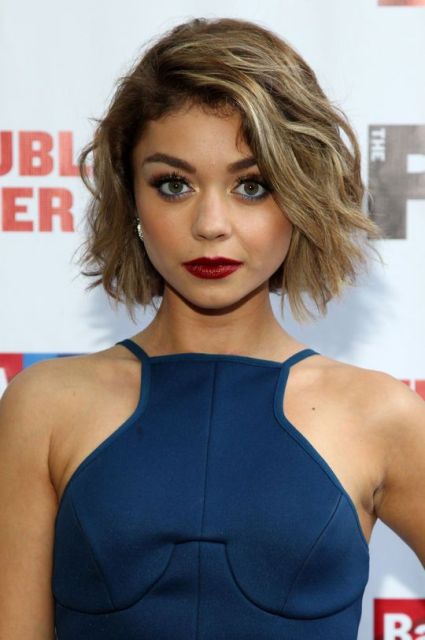 Image source: Pinterest
In order to balance out a heart-shaped face and make it look even prettier, side-swept bangs or a strong, sharp parting in your hair would be a great style to complement your face shape.
5. Diamond shape face
A diamond shaped face usually has a narrow forehead and narrow jaw-line, but as a result of these two things, people who have a diamond shaped face also have very sharp cheekbones.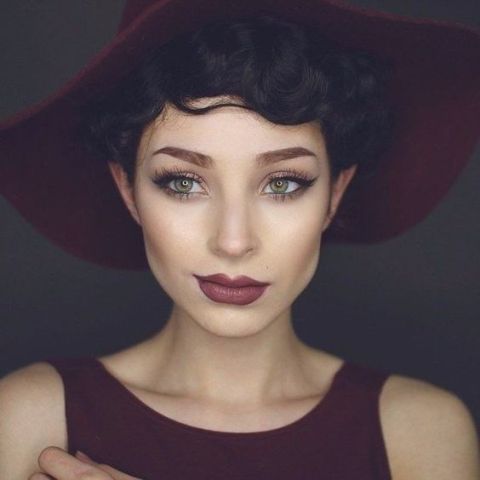 Image source: Pinterest
Waves, curls, short bobs, loose layers, all these hairstyle tend to look better on your features, because they balance out the sharpness with some romantic curves and loose strands from your hair, making your face look sharp and shapely at the same time.
6. Oblong shape face
An oblong face is one where the length of the face is much more than the full width of the face at any point. Thus, it is quite similar to the oval shaped face, except it is a little longer than that.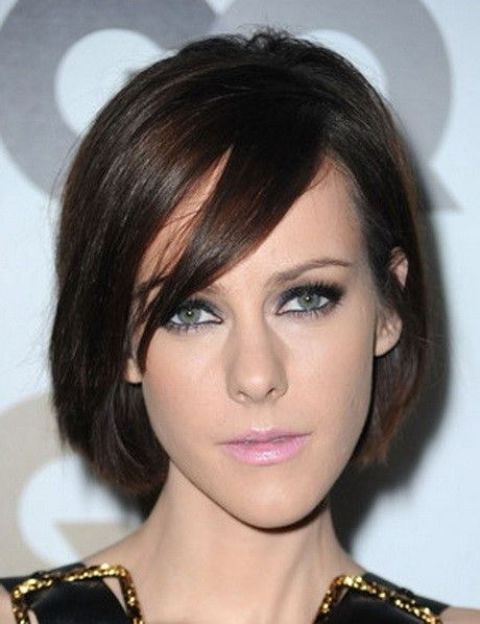 Image source: Pinterest
To balance out the length of your face with your width, you can try hairstyles which cut out the length a little, such as face framing layers, side-swept bangs (in picture), and even bangs, which would complement your face shape perfectly.
7. Rectangular shape face
A rectangular face is also a longish face, but what distinguishes it is the completely square jaw line which gives crazy angles to your face, and also a broad forehead, which makes your face look rectangular in shape.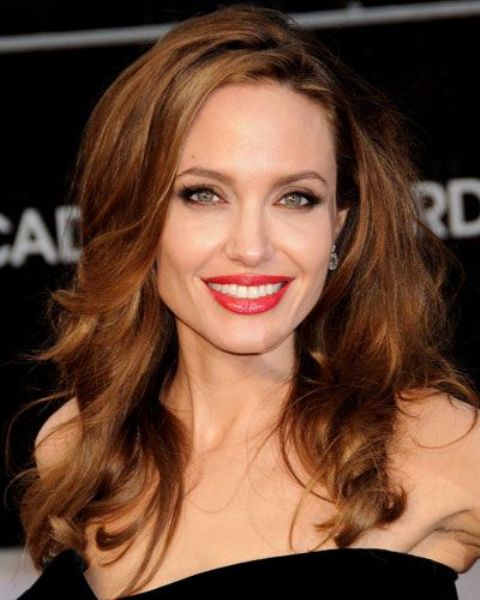 Image source: Pinterest
Perhaps the most complementary hairstyle for those with a long, rectangular face is the addition to massive volume to whatever cut you choose. For example, if you go for a lob, make sure there are waves and curls and choppy ends. Similarly, long voluminous layers look great too!
Summary
Article Name
Find Out The Best Hairstyle For Your Face Shape
Author
Description
What is the best hairstyle for your face shape? Find out here...