Before we help you with how to choose the best toner for acne-prone skin let us tell you why you need a toner in the first place.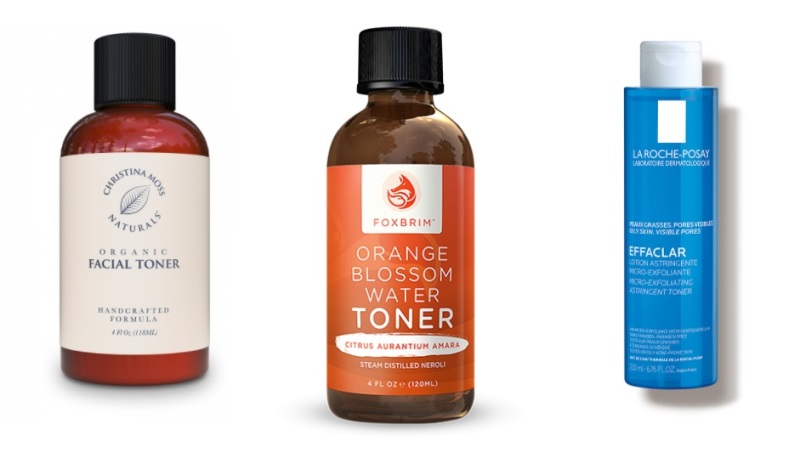 While most people think using a toner is optional, it is not. Applying a toner after you have cleansed your skin, makes your skin ready for the moisturizer and the rest of the makeup. People whose skins have frequent break outs, particularly, cannot omit the toner from their skin care ritual. Let us tell you why.
---
Suggested read: All The Top Tips For Choosing The Best Setting Powder For Acne-prone Skin
---
Why a toner cannot be ditched?
In this section, we will tell you why a toner is vital if you want the health of your skin to improve.
1. Toner cleanses the skin from within
After we have used the cleanser, our face still has dirt and makeup residue clogging the skin pores. To get rid of these deeply seated dirt and grease, you need to use a toner than suits your skin type.
People who have acne-prone skin, cannot afford to let these dirt particles and sebum remain clogged in the skin pores unless they want their skin condition to worsen. The impurities from environmental pollutants are also picked by toners.
2. Toners help regulate the sebaceous glands
Toners can be very effective when it comes to oil control. Toners that contain alcohol can reduce the production of oil by the glands, and thus, make the skin less susceptible to acne and pimples.
However, if your skin is sensitive to alcohol, then you should definitely go for toners free of them. Also, people with dry skin that tends to get irritated quickly should avid the toners that contain alcohol.
For oily skin type, you should go for a toner that contains glycolic acid.
3. Toners help balance the acid-base level of the skin
Soaps are basic in nature, generally, and so, they have a pH higher than our skin. Using soaps to cleanse your skin, disturbs the pH level of the skin, making it more alkaline than it should be. As a result, your skin is attacked by the bacterial buildup easily, which in turn, causes breakouts.
Our skin is, over a period of time, able to restore the pH level itself. However, you can speed up the process by using a toner.
4. Toners can tighten your skin pores
Toners not only regulate the secretion of oil from our skin pores, but also reduce the size of the pores. This, in turn, makes the skin look flawless and tight.
---
Suggested read: An Expert's Tips On Finding The Best Blush For Acne-Prone Skin
---
Best toner for acne-prone skin
1. La Roche-Posay Effaclar Micro-Exfoliating Astringent Facial Toner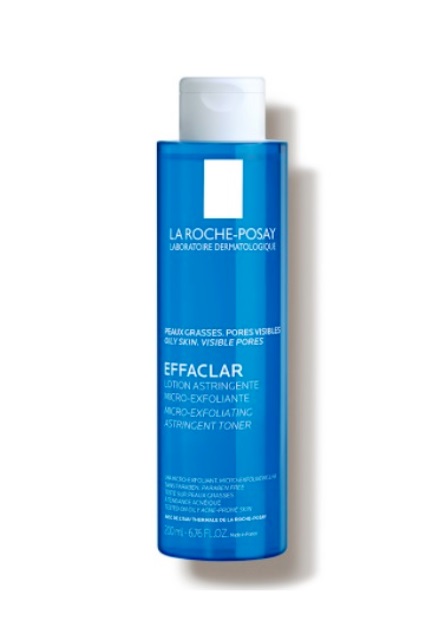 Image source: dermstore
The first product on our list of toners for acne-prone skin is the La Roche-Posay Effaclar Micro-exfoliating Astringernt Facial Toner. For people struggling with uneven skin, one with large skin pores and prone to breakouts, this is the best toner you could invest in.
The formula contains salicylic acid, which helps prevent build-up of dirt and grease, which instantly makes the skin look more radiant than ever before.
Apart from salicylic acid, this toner also contains citric acid, which is an amazing skin care ingredient that helps deal with mild acne, fine lines, dark spots and wrinkles. As a result, your skin looks younger than before and healthier too.
This toner is great for sebum control as it enables micro-exfoliation. It cleanses your skin pores thoroughly, reduces their sizes and makes them tighter.
2. Foxbrim Orange Blossom Water Toner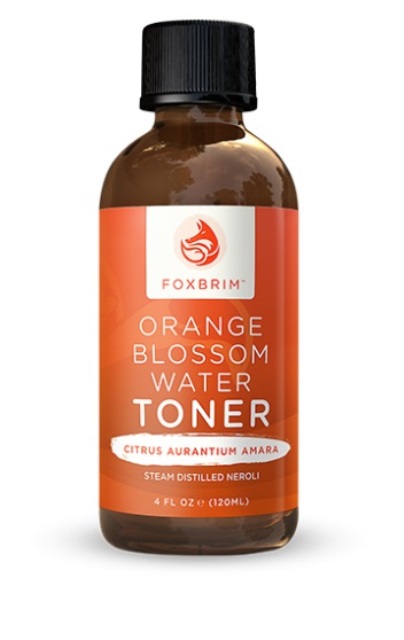 Image source: foxbrim
The next product that you can invest in is Foxbrim Orange Blossom Water Toner, which is cent per cent natural. So you need not worry, your skin will not be further aggravated or irritated.
This toner contains orange blossom water, which is rich in clarifying properties. This makes the toner a favorite among people whose skins are prone to breakouts. The formula not only treats the scars and blemishes, but also leaves the skin looking for radiant and vibrant than before.
The formula fights the bacteria that causes acne, thus preventing the skin from being attacked by acne. It also regulates the sebaceous glands, while hydrating the skin and keeping it moisturized.
3. Christina Moss Naturals Organic Facial Toner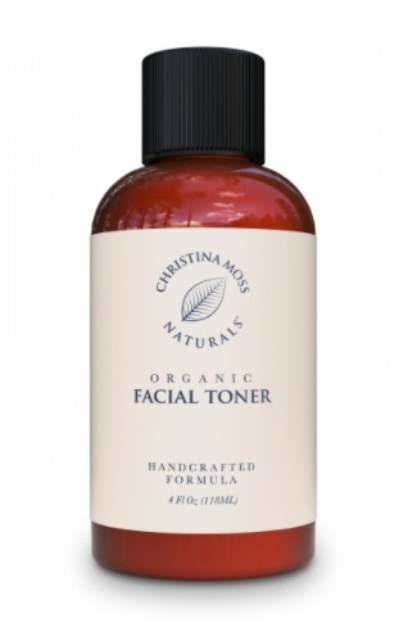 Image source: christinamossnaturals
The last one on the list is Christina Moss Naturals Organic Facial Toner that contains no chemicals. This toner also does not have any GMOs, which is great considering you will be applying on your acne-prone skin. The product is organic, and therefore effective on both the body and the face.
When it comes to the ingredients that are used to prepare this toner, you should know that they include all antiaging and moisturizing elements. The primary elements include aloe vera, green tea extract and COQ10. According to the makers of the formula, the toner contains 97 per cent natural ingredients.
The toner contains all potent ingredients that help control the production of sebum by the oil-producing glands. This formula can also be used to remove makeup as well as the build-up dirt and grease which tend to clog the pores.
This toner will help you with most of the symptoms and signs of ace, while improving the health, tone and complexion of your skin. This product not only suits acne-prone skin, but also sensitive skin type and the combination skin.
Tips on how to apply makeup on acne-prone skin
Find below some tips that will help you in applying makeup like a pro on your acne-prone skin.
1. Invest in a good moisturizer formulated for your skin type
Just getting yourself makeup products formulated for acne-prone skin is not enough. Usually these products render the skin very dry, and when you apply makeup on such dry skin, it is bound to look ashy. So, invest in some nourishing moisturizer that will replenish all the lost oils and skin nutrition.
2. Pick the right foundation for your acne-prone skin
To pick the right foundation formula for your acne-prone skin, the key factor you need to consider is that it should be oil-free. The other necessary conditions it must fulfill is that it should be acnegenic and should also not be comedogenic. These factors remain the same for other makeup products too.
3. Use an applicator to apply your skin care products
You should always apply your beauty products with the brush that is particularly designed for that product. Also, before every application, you need to make sure the brushes are clean and sterilized, to avoid further worsening of the skin condition.
4. Create a bathing ritual
Each time after you pat yourself dry after a shower or after you have washed your face, wait for at least 5 minutes before applying makeup. Our skin tends to be very sensitive when wet, and the same becomes truer for people with acne-prone skin. Since the skin is sensitive during this time, it is like to absorb quickly, thus further irritating your acne.
5. Remove your makeup every night before hitting the bed
Before you go to sleep at night, you need to remove your makeup. This has to be something that you do not miss out on a single night. It should be treated as a holy ritual, because if you give in to laziness or tiredness, then you might wreak havoc on your skin. Sleeping with makeup on is the ultimate recipe to destroying your sensitive skin beyond repair.
6. Use toner pads to clean your makeup
Use should use toner pads to remove your makeup in order to reduce your blemishes and red spots. These pads will also help you do away with your black heads, clogged pores, dead skin cells, excess moisture, grease and oil, and dirt.
7. Never stop using formulas that are designed for acne-prone skin
Even if your acne seems to get cured, you should not stop using products formulated for acne-prone skin. This skin condition has a tendency to reappear.
8. Invest in a good sunscreen product
If you believe in a holy grail of products, the for your sunscreen needs to be on the top of that list. If you do not want to use a cream with SPF factor, then you can purchase a foundation powder that also protects from harmful UV rays. Acne-prone skin reacts to UV rays very quickly, and can worsen all the progress you have made with your proper skincare and makeup routine.
---
Suggested read: Everything You Need To Know About Makeup For Acne-Prone Skin
---
That is all we have on today's post on how to choose the best toner for acne-prone skin. Did you like what you read? If yes, then you might like us on Facebook too.
Will you be recommending it to others too? If you have makeup queries that you would like to share with us, then please do so in the comment section below. Our experts will get back to as soon as possible.
You can also subscribe to our newsletter to receive these articles in your inbox every day.
See you again tomorrow!
Summary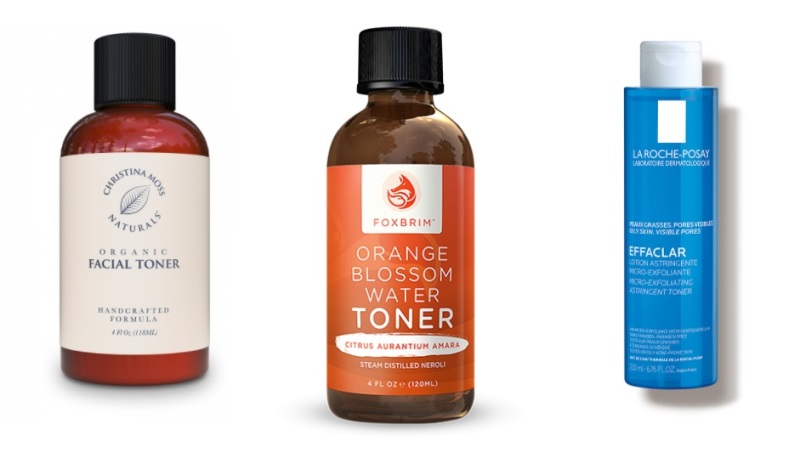 Article Name
Great Tips To Choose The Best Toner For Acne-prone Skin
Author
Description
Invest in the best toner for acne-prone skin, and forget all your skin woes in no time!