With dry scalp and frizz monsters wreaking havoc on your head, it was difficult to make every day a good hair day! But now that we have given you enough ammunition to kill off those monsters, I think we are ready to move toward that extra that can dress your tress to impress- even as winter pokes on. Adding bounce and length to your tresses was never as easy! With clip-in hair extensions, the idea is now a hot favorite of millions, especially so in the cold- when chilly wintry winds decide to give your hair some trouble- but you are braced with added support and reassurance!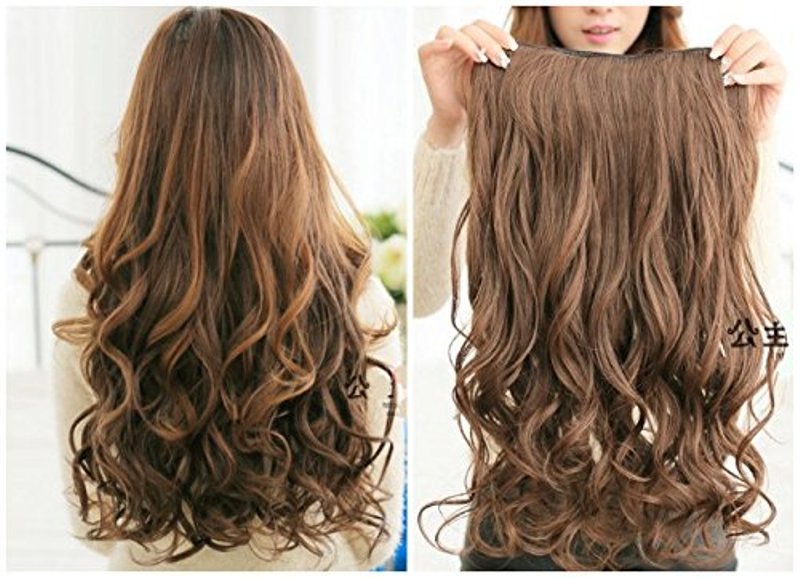 Image source: amazon
So- what are you waiting for? Go, pick up those hair extensions NOW…no, wait- read up the NLT-primer on how to buy, wear and maintain them…
Shopping for hair extensions
Picking the right hair extension is key. Go for the real hair extensions as they camouflage well and give your tresses a more natural look.
Choosing a color that matches perfectly with your hair might seem an uphill task- but you have to remember your hair isn't uniformly colored throughout either. YES, your hair roots are differently hued than the ends- so, when choosing hair extensions, simply go the next best darker hue as the extensions shall sit with the bottom layers where your hair is naturally darker.
When shopping for the right pair of hair extensions, remember to ask to see all the shades in the same color- you will be surprised by the sheer variety. Check to confirm that the closest color match also matches in texture and tone with your natural hair.
Always take a trusted source along when shopping for hair extensions. Any color biases or length confusions can be weeded out when an unbiased, second opinion filters through.
---
Suggested read: 10 solutions you absolutely NEED to fight frizzy hair this winter
---
Wearing hair extensions
Curl your own tresses. You need not worry about curling them perfect- just enough to add some extra bounce and volume.
Brush out your hair extensions and curl them. While you can brush the extensions by holding the clip end in one hand and brushing with the other, it is advisable that you wear the extensions in a spot on your head from where the extensions fall closest to you to curl perfect and then, begin to use the curling iron.
Once you have curled your extensions, you must lay them out on a flat surface so they set into your given shape. In case, you are still anxious or want a tighter curl, you can always use hairspray on the extensions to set them into shape.
Making a horizontal part across the back of your head to apply the clipped panel from left to right mid-ear, so the clip teeth face inwards and the extension is snapped right in place for your natural layers to fall over and merge with them is the how-to tip on fixing them in place.
Smooth and blend your real hair and the extensions with a brush. If there are any wayward pieces, curl them and set them in place too!
And tadaa..you shouldn't know where your hair ends and the extensions begin!
Maintaining hair extensions
A zip lock bag is where you store your extensions. No slip-ups.
You lay them as flat as possible so there is zero possibility of entanglement or dents.
When you need them next, you may need to brush them out with a boar-bristle brush and/or re-curl the extensions.
Clean your hair extensions with the same shampoo and conditioning products that you use. Afterward, pat them dry with on an absorbent microfiber towel.
And your class is done! Go, get'em!
Featured image source: chicagohairextensionssalon
Summary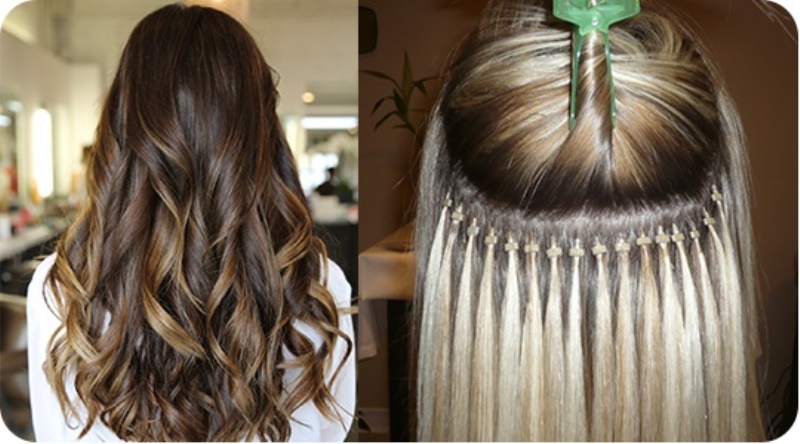 Article Name
A Beginner's Guide To Wearing Hair Extensions
Author
Description
Everything you want to know about hair extensions!