I want to be more flexible in the bedroom. I want to try new things, yet when the time comes, I'm just too scared.
Does this sound like you? We all spend time fantasizing about things we'd like to do in the bedroom, though when all is said and done, our inner shyness shines through. More often than not we fall back into the same routine we adopted when we were last between the sheets. It's safer that way.
---
Suggested read: What a dry spell in the bedroom is saying about your relationship
---
How to become flexible in the bedroom
How about I share five quick tips on how to become flexible on your next rendezvous with your loved one?
1. Relax.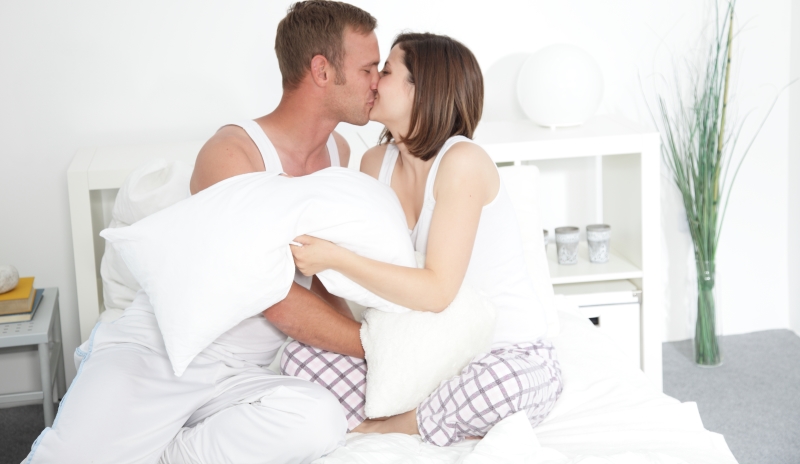 Image source: Shutterstock
Take a hot bath or do something that relaxes you before you enter the bedroom with your partner. It may be as simple as having a glass of wine and a chat together after dinner. Or playing a game together. Switching off from work and day to day routine is the first step to a healthier and diverse sex life.
2. Extended foreplay.
We sometimes take a little longer to warm up than our male counterparts. Therefore, extending the amount of time we play with each other before the main game, can set your heart racing and open your mind up to try new things. Massaging and teasing each other whilst exploring each other's erogenous zones can prove just the turn on you need to set yourself free.
3. Don't be afraid to ask.
Ask and you shall receive. If only it were that simple! Often, self-doubt and body image issues prevent us from asking the difficult questions of our partner in the bedroom. Many of us want to experience deeper pleasure through unique sexual positions, including the cowgirl, or even doggy style positions, though we fall short at the finish line as we struggle to drum up enough courage to suggest to our partner that's what we want. Non-confrontational and engaging language is required here, like, How would you feel if I was on top of you tonight? Do you think you'd enjoy it if you were behind me, darling?
4. Self-experimentation.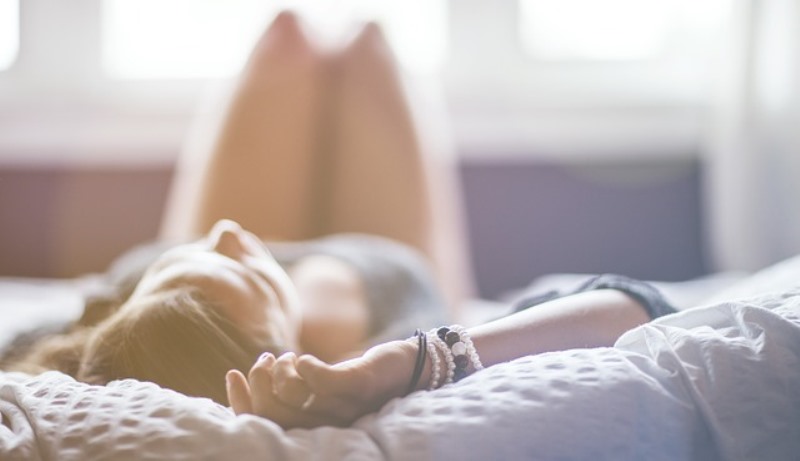 Image source: Pixabay, under Creative Commons License
Sometimes we don't know exactly what we want, or in fact what we want to try, until we have engaged in it ourselves. In other words, until we've had a bit of me-time. Playing around on one's own can help you answer a lot of those unanswered questions you have swimming around in your mind. Toys are a brilliant aid to assist you on your path to self-discovery. Understanding where your pleasure zones are can enable you to direct your partner when performing during the main game. And no one was ever sent off for practicing before the game! 😉
5. Positive attitude.
Trying new things in the bedroom and bringing a positive attitude to your sexual relationship can assist in breaking down the barriers. I'll try anything once is a simple philosophy that I call on when between the sheets. I may not enjoy the experience from time to time, however, I can least go to bed knowing I've tried it. Whether it's sex with the assistance of adult toys, a particular type of lubricant, or a new and demanding sexual position, I'm open to give it a try. At least once, that is. Sometimes you never ever know if you never ever go.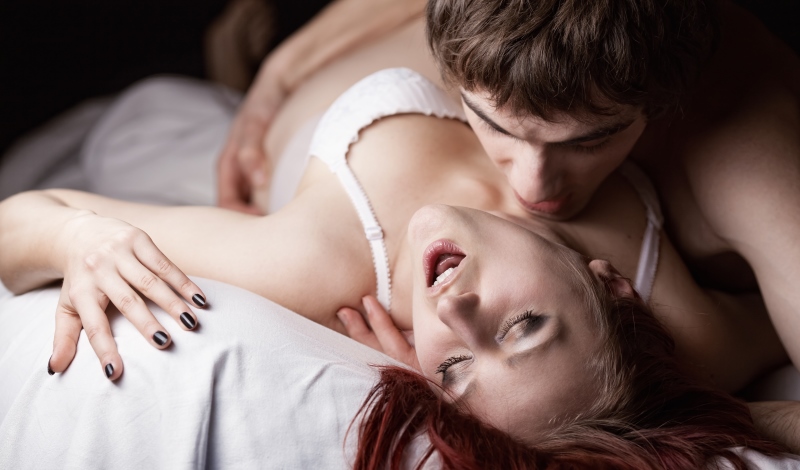 Image source: Shutterstock
Let's put the tips into play tonight. I'm going to have a hot bath, then spend some time massaging my lover and gently teasing him as he becomes more and more aroused at my touch. Then I'm going to ask him if he can perform one of my favorites, oral sex on me. I know through self-experimentation exactly where to guide his tongue and where to direct his fingers. I know this may not be exactly what he wants at this stage in the game as he wants to move closer to full time, but I have a positive attitude on my side and I'm going to ask him anyway. Actually, I'm so positive this is what I want right now, that I might not even ask, I might just tell him.
---
Suggested read: How to heat things up in the bedroom for a satisfying night
---
You can call on the tips to increase your flexibility in the bedroom when overcoming some of those trickier hurdles. Many men these days want to experiment with backdoor sex. They have seen it frequently in adult films and are keen to try it with their partner. The thought of having it is one instance where many of my girlfriends feel somewhat scared. When confronted with the need to be more flexible in instances such as this, bring your tips into play. Relax. Take an extra amount of time warming up for the big game. Slow sensual movements in and around the pleasure zone with enhanced kisses, tonguing, and even licking can stimulate to the point where you are ready to begin the main game. Asking what your partner is feeling, and communicating what it is you are experiencing, is the best way to play. Take it slowly, my darling. You know through self-experimentation what it might feel like, and your philosophy is I'll try anything once.
Featured image source: Shutterstock
Summary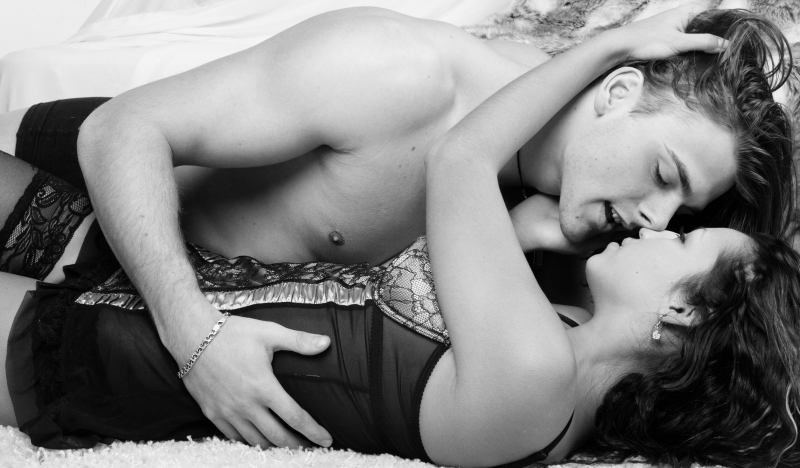 Article Name
How To Become Flexible To Have A Great Time In The Bedroom
Author
Description
If you've wanted to try new things in the bedroom and have wanted to know how to become flexible to have a great time between the sheets, here's how!