As the seasons change, you switch up your wardrobe along with it, but apart from your clothes there is also a need to change the skin care products you use in order to protect your skin and keep it healthy.
The end of winter has brought with it the scorching heat of the summer for which you will need to switch your winter care products to an array of summer products that will be more suitable for your skin during the time the sun strikes.
---
Suggested read: What are the benefits of oranges for your skin and hair?
---
Have a look at the list below and get to switching your winter skin care products to summer ones ASAP!
1. Gel or foaming face cleansers
Image source: Google, copyright-free image under Creative Commons License
During the summer months, leave behind the moisture based cleaners of the winter months and use gel or foaming cleansers to be sure you are cleaning all the oil off your face without adding more. This is because in summer, there is a build-up of a lot more oil on your face due to sweat because of which you need to change to a low moisture gel or foaming based face cleanser.
2. Stop using rich moisturizers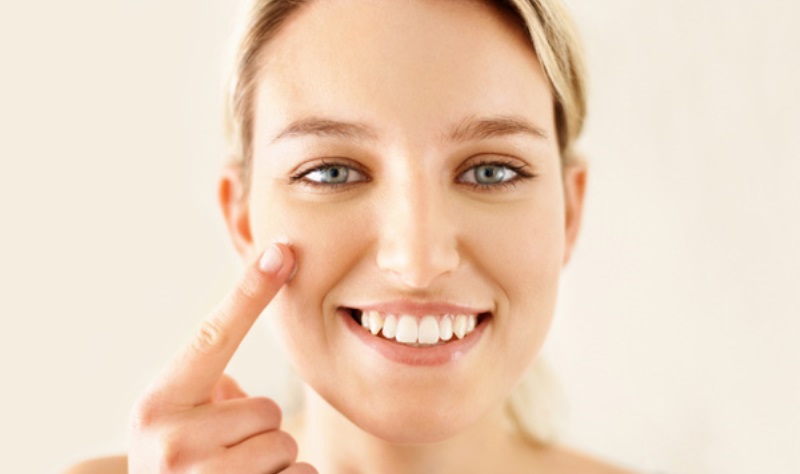 Image source: Google, copyright-free image under Creative Commons License
The rich creamy moisturizers that you were using during the winter to get rid of that dry flaky skin needs be swapped with a summer product that takes away from the oil build-up and the perspiration beads on your skin. If you must use a moisturizer of sorts even in the summer, then go for a light well-formulated toner gel or serum to give your skin essential substances it needs to stay young without adding more oil to it.
3. Use oil-absorbing products
With the extra humidity and oil layers forming on your skin during summer, you need something to help your skin shine when the heat and humidity is intense. At this time, use an oil-absorbing product which also minimizes the appearance of pores. Oil-blotting papers can also help absorb excess oil and sweat, plus they serve as great touch-ups on-the-go.
4. Start using Beta Hydroxy Acid (BHA)
This is a type of exfoliant and if you are not using one yet, summertime is a good time to start. BHA can penetrate into the pores to exfoliate built-up skin cells and clog pores that lead to breakouts. Also a well-formulated BHA exfoliant can help fade discolorations that result from sun damage and get rid of blackheads! It's an all in one package for you this summer!
5. Sunscreen is a must but with an added twist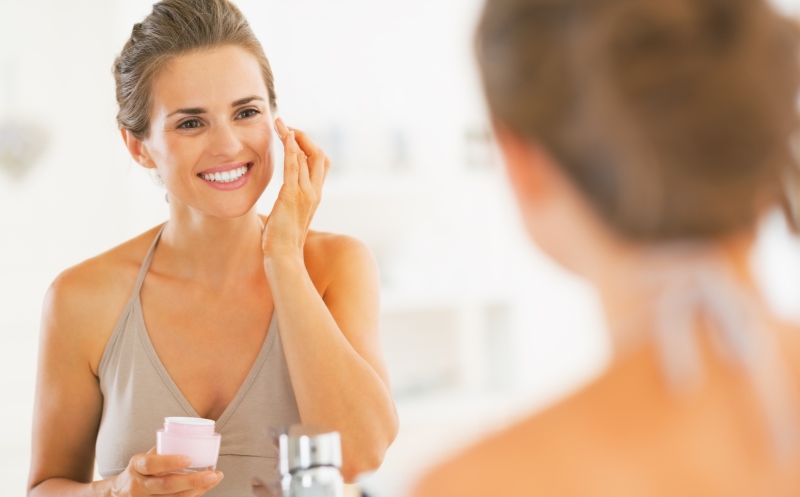 Image source: Shutterstock
With your skin already feeling so oily it is a real pain to put on a thick sunscreen lotion right? Well here's a way you can reduce that effect; simply try a mattifying sunscreen or use a foundation and pressed powder with the sunscreen instead. This can work wonders to provide the sun protection that the skin needs to stop it from tanning without making it feel greasy!
6. Face masks to manage oily skin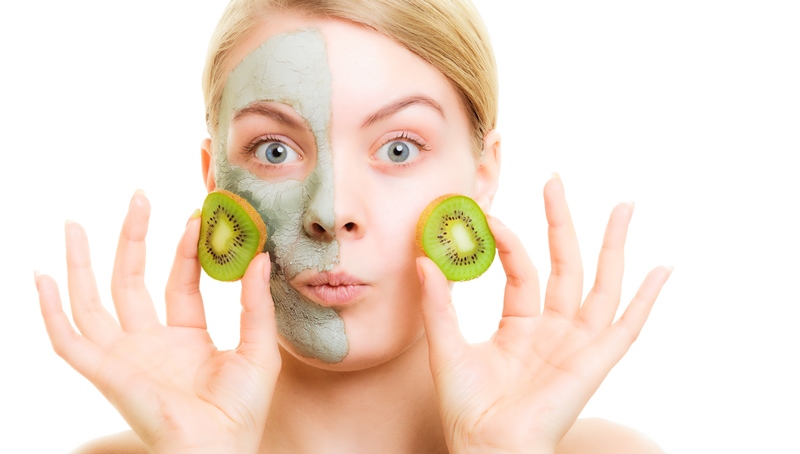 Image source: Shutterstock
A natural soothing face mask made of fuller earth (multani mitti) or sandalwood once a week soaks up the excess oil removes impurities and harmful bacteria and cools the skin during the summers.
7. Lower the makeup, ladies
During the summer season, you must go low on the makeup; substitute the heavy foundation for tinted moisturizing creams containing silicon that does not dissolve into the pores and clog them; this also creates a barrier between the skin and the heat.
8. Using toner is a must
Image source: Google, copyright-free image under Creative Commons License
Use the toner to wipe the excessive oily areas of your face like the forehead and around the nose. The astringent properties of the toner soothe and cool the skin and also close up the open pores which help in controlling oil production.
9. Start using medicated pads
If the heat is too much and all that sweating makes your face get very oily fast, you can use medicated pads or tissues to wipe away that excess oil from the face so it can freshen up within moments. This is one of the quick and handy ways to care for your skin during the summer—ridding it of excess oil and also helping to prevent breakouts and acne.
---
Suggested read: All the benefits of neem leaves for your skin and hair
---
Along with tweaking your products for summer skin care you should also watch what you eat during this time as it can help take care of your skin. Try to avoid food rich in oil as they add extra oil to the skin making it susceptible to pimples. Substitute these kinds of foods with foods rich in vitamin A such as sweet potatoes, carrots, green leafy veggies and fruits like mangoes, apricots and cantaloupe. Also supply enough water to your body and skin to keep it hydrated; have around 8-10 glasses of water every day during summer.
All the best for keeping your skin healthy this summer!
Featured image source: Google, copyright-free image under Creative Commons License
Summary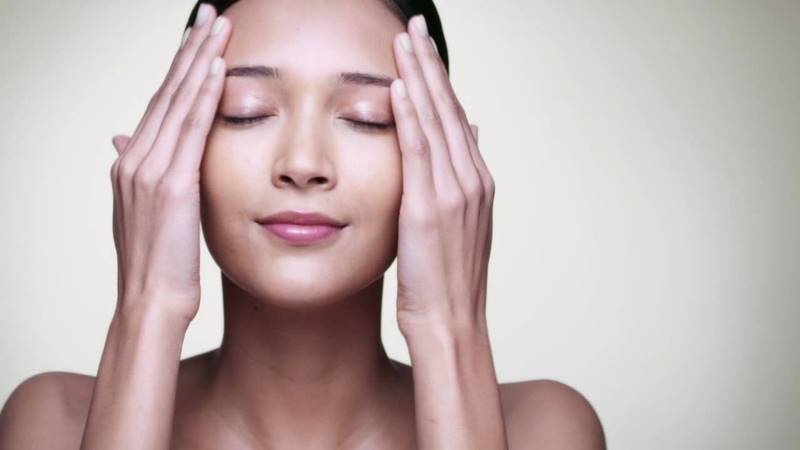 Article Name
How To Change Your Winter Skin Care Routine For Summer
Author
Description
Winter skin care is very different from what your skin needs during summer. Here's how to switch routines.