One of the worst feelings ever is when you love your best friend to death, and it's their birthday, and you are broke AF. This is a common college person's problem, with few solutions. Chances are that if you are broke, then you are also running short on time to plan something nice for your best friend on their birthday. Does this make you a terrible best friend? Maybe. Does this mean that you can't surprise them and redeem yourself? Absolutely not.
I am going to show you how to surprise your best friend on their birthday, without having to shell out a bunch of money. Because baby you don't dollar bills to have fun tonight. Okay, I'll get to the point now.
---
Suggested read: 15 Not-So-Subtle Signs Your Partner Is Your Best Friend Forever
---
Three letters: D. I. Y.
Nothing beats a good DIY project, when you are trying to figure out how to surprise your best friend on their birthday. Doing stuff yourself is not only super personal and emotion al when you are trying to make them feel special, but it also helps you save on the $$$. If you are a creative person, there is no limit to what you can do with stuff lying around in your house. However, if you aren't creative, then you just need to get on Pinterest and search for something that you think your best friend would like. However, if you are non-creative and also lazy, then you can check out some easy, creative, personal and beautiful ideas that I have collated for you here!
1. Homemade 'signature' lipstick
If your best friend is into makeup, or likes lipsticks in general, then you could totally make them their own signature lipstick. It is easy to make, and if you know what color your best friend prefers, then you can get together some common stuff lying around your house, and make them their own signature shade!
Here is how you can make your own lipstick:
You will need a tablespoon each of beeswax pellets, shea butter and coconut oil.
Melt all of this together in a shallow pan with a little bit of water till it is all well-incorporated.
If you want to make a lipstick with bright tones, then you can use edible food coloring, or natural red dye or beetroot powder.
For brown tones you can use cinnamon, cocoa powder or turmeric.
Add whatever color you want to this oily mixture. You can also add a drop of essential oil, which will act as a healing agent, as well make the lipstick smell awesome.
Put it together in an empty chap stick container and let it set.
Put it in the fridge for the night, and surprise your best friend with their very own shade!
2. Various kinds of picture frames
When you are trying to surprise your best friend, and you are running short on cash but you want to make them feel special at the same time, nothing works better than a DIY picture frame. There are a hundred different ways in which you can make your own picture frame, that too with things that are already in your house. Here are some ideas:
You can melt an old vinyl disk to make a bowl like structure and insert a picture of the two of you in the middle.
You can make a wooden frame and stick whatever you want on it, and insert a picture.
You can take a readymade, old wooden frame, and string up ropes and peg pictures of the two of you on those strings, which would make for a wonderfully aesthetic installation.
The options are endless. You can even use things like fridge magnets, or DIY folding frames (which are super easy to make and aren't half as complicated as they sound) and put in pictures of the both of from your childhood, till the time you grew up together and the present.
3. Personalized stationary
Let's be honest, there are very few people who don't like stationary. Even if you aren't an artsy person, you will find some use of a planner or a diary or a fancy pen. One of the coolest things you can give your best friend is their own set of personalized stationary.
You just need some patience, some stationary yourself, and you are good to go. You can put their monogram on things, you can etch their name on a pen, you can even make them their own wax seal if you are feeling fancy, and you think your best friend would like something like that!
---
Suggested read: 19 Valid Reasons Why High School Friends > All Other Friends Ever
---
Planning a surprise party
Those were gift ideas that you can make last minute for your friend, especially when you are under a tight budget. However, if your best friend is a party animal, and they are very obviously expecting you to throw them a party, and you have absolutely no money to arrange something like that, then here are a few ideas which could save your life, and help you retain your status as best friend.
1. Call all kinds of people
A surprise party isn't a party without the people who yell "surprise" at your best friend. However, when you are on a budget, you have to make sure that you invite the right group of people who can help you set up a good surprise, and don't just come, chill, eat, and leave. You have to invite introverts and extroverts alike, and make sure that you get the people that your best friend likes.
2. Make it a BYOB party
Alcohol is the most expensive thing you have to arrange for at a party, especially when you are the host. When you ask people to get their own stuff, you take a huge responsibility from your head, and you don't have to invest anything at all, in order to give your best friend a good time.
3. Make your own decorations
Decorations can cost a lot, and a surprise party for your best friend is going to be incomplete unless you have the perfect decorations. The best and easiest solution is to make your own decorations! You just need a bunch of stationary and a couple of creative friends to help you make personalized birthday decorations for your best friend, which you can string up according to your convenience.
4. Allocate duties to others
When you are planning a surprise birthday party for your best friend, don't take all the responsibility on you. Allocate duties to various other people, whether it is making the decorations, baking the cake, bringing the food, or anything else. This will make the party a group activity, and people like feeling useful, which is a sentiment you can exploit in order to throw your friend a great party without doing everything and spending everything yourself.
5. Choose a best friend centric theme
You know the kind of things that your best friend likes, and is obsessed with. Use this knowledge to create a theme for their birthday party. This might sound like an expensive idea, but is actually very inexpensive, and is fun without you having to do anything.
When you tell the guests about the theme, they all come as something that your best friend likes, they bring the kind of gifts that your BFF would appreciate, and when your BFF sees something like this, they are going to be out of their minds with happiness. All you need to do is tell people about theme so that they know what to do, and arrange for some DIY decorations to go with the theme!
Fun Activities That Don't Require Money
If your best friend is not into parties, and you two would like to spend time hanging out or doing something, without having to spend a crap ton of money, then there are a number of fun, affordable and memorable activities you could do together on their birthday to mark the occasion. Here are a few suggestions that you might find useful.
Go on a road trip: After you come back from your mini road trip, give them a framed map, with your journey stitched onto the map with string, to commemorate the occasion forever.
Bake together: You know the kind of stuff that your best friend is obsessed with, and whether it is cake or pie or fancy macaroons, spend their birthday baking an insanely large batch of it together.
---
Suggested read: 20 Signs You Have Finally Found Your Best Friend For Life
---
Fairy lights everywhere: Fairy lights make everything better. Spend their birthday turning their rooms into their dream room by redecorating it the way they want it, and make new memories there.
Visit places from your past: Nothing feels better than a nostalgia trip on your friend's birthday, where you can go to places that are special to the both of you, or places where you have shared memories.
As you can see, you don't actually have to dig a hole and die when you are broke and need to plan a birthday for your best friend. If you are trying to figure out how to surprise your best friend on their birthday without taking out a loan or selling a kidney, you can check out this guide, and thank me later in the comments!
Featured image source: Google, copyright-free image, under Creative Commons License 
Summary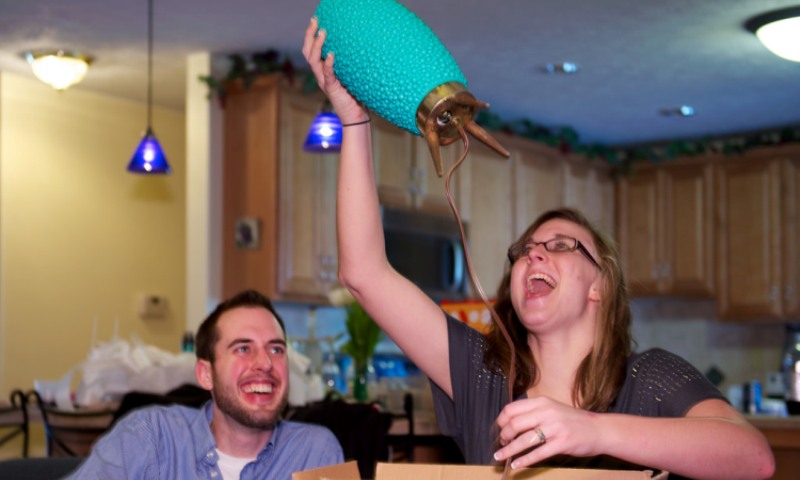 Article Name
How To Surprise Your Best Friend On Their Birthday When You Are Broke
Author
Description
You love your best friend, but have no money to show them how much? Check out the ultimate guide on how to surprise your best friend when broke!