Life ain't easy when you have to juggle your time between countless wads of green, guns, fast cars, and topless women. And no, this ain't a tortured metaphor – being a man of notable wealth and fame isn't as easy on a person as you may think. Sometimes, you just can't fit a prized car in your nine-car garage coz you have a racing truck lined up for accommodation!!! Quite some stress, eh?? You bet.
---
Suggested read: Dan Bilzerian – Instagram star or a misogynist?
---
That's the latest we hear about the stress that seems to ricochet off Dan Bilzerian's chiseled abs (much like the two heart attacks he seems to have dodged) whilst bikini-clad women cling to him like vines. The uncrowned 'King Of Instagram,' Dan Bilzerian, is trying to sell his Italian baby – his white Lamborghini Aventador Roadster on eBay for half a million dollars. The car has many a 'carfies' on his Instagram feed, and its sales description reads "condition is flawless other than one small scuff on the right rear wheel." His reason to part from his baby is quite heartrending – he needs to part from his exotic baby, which only has about 900 miles on it, to make room for his Baja race truck in his nine-car garage!
Bought in 2013, this sparkling white speedster was Bilzerian's favorite toy until his $900,000 Mercedes-Benz G63 AMG 6X6 came along. Of course, Bilzerian didn't quite ride the Ghini until he had revved up its power up to 800 horsepower, a feature that is likely to attract buyers. But his undying thirst for an adrenaline kick seems to have found something beyond the rush that these toys have had to offer – off road racing.
---
Suggested read: Kim Kardashian spends $100,000 on her selfies!!!
---
The billionaire poker player first experienced the high that off-road racing had to offer when he plopped himself up in Robby Gordon's stadium truck to realize what the 600 horsepower monster was capable of. And the future only held more. He jumped into a higher-powered beast with close friend and professional racer B.J. Baldwin, only to discover his own love for Baja trucks. This geared him up to rev his life with some adrenaline-pumping that only his own Baja truck could offer. He is working on a custom-designed model of the truck for himself, for which he needs to let his Lambo go.
As already pointed out, the Lamborghini is priced at $500,000 on eBay with bids opening at $400,000. Also, a part of the package are factory interior and exterior kits, a few upgrades, existing warranty, refinished Roadster tops (glossy black), IPE exhaust and downpipes, and Stage II ECU tune. After all, a slick vehicle like this, with a heady 6.5 liter V12 tucked in the boot, a raucous 12 cylinder shriek, and spotless interiors can't get more sexily listed, can it??
Priced at about $150K more than what he is selling it for, the luxury vehicle's auction has still failed to meet Dan's reserve price. The highest bid reflected on the website currently stands at $410,000. Well, we wonder why – after all it is such a generous listing, discount and all! One only needs to have half a million dollars as spare cash.
---
Suggested read: Model Sarah Stage has the tiniest baby bump!
---
Oh, right – that's some wealth, some absurd amount of wealth!
The Instagram playboy seems to be exemplifying his love for adrenaline in his showbiz choices too. Busy with an upcoming film featuring Gina Carano and Kellan Lutz, DB is surely making it to the headlines for all the right reasons. After all, with two action stars and a playboy who loves to 'shoot' it off, the movie wouldn't be a chick flick, right! Between the girls, guns, and the cars and trucks, a film wouldn't hurt to make his riveting Instagram feed a tad bit more eye-catching. After all, a 6.7 million-follower list wasn't built on nothing, eh? I mean one look at his Instagram and Twitter feeds, and you know that the playboy knows much more than to gamble. His lavish lifestyle is splurged across social media for everyone to peep into his multi-million dollar toy collection! Amidst all of the 'one-day-loved-next-day-trashed-for-another' possessions of DB (and you know we are hinting at much more than just cars and guns here), we are pretty darned sure the Lambo wouldn't be missed.
---
Suggested read: Lebanese TV host shuts down sexist scholar for insulting her
---
It's just that the renegade of Instagram can't quite get the Ghini off his back. Maybe we can help a li'l. Any takers here???
Umm, well, we know it cannot be just anyone – only those with some ludicrous amount of cash stuffed up their bums so they can rest theirs in DB's Italian baby! And I am not taking any responsibility for puns!!
Until another time! J
Summary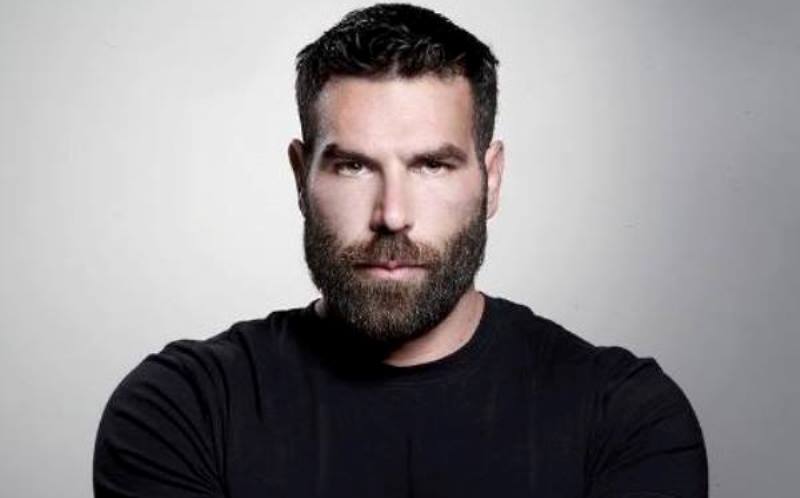 Article Name
Dan Bilzerian is selling his Lamborghini for just half a million dollars!
Author
Description
The uncrowned 'King of Instagram,' Dan Bilzerian, is selling his Lamborghini. But so far, there haven't been any takers for the price he's asking.