The 'You and I' romance of the 'Born This Way' star Lady Gaga and the Vampire Diaries and Chicago Fire hottie Taylor Kinney has turned to a massive heart-y 'US,' this Valentine's Day. The 33-year-old actor, who has been dating the 28-year-old songstress since 2011, now popped the big question on the most romantic day of the year, and she accepted, of course. She walked out of her NYC apartment, grinning ear-to-ear and hiding her left ring finger from the flashing cameras.
Image source: Google, copyright-free image under Creative Commons License
Although hesitant to flaunt the 'heart' that Kinney so lovingly adorned her finger with at first, she chose to share the news with her fans worldwide the following day. A blushing, gushing, and beaming Gaga posted a picture of the heart bauble on Instagram, Monday afternoon, with the following caption,
"He gave me his heart on Valentine's Day, and I said YES!"
Image source: Google, copyright-free image under Creative Commons License
The happy bride-to-be announced the news with the euphoric 'It's time' remark to her family, at their NYC restaurant, Joanne Trattoria. While an ecstatic Joe Germanotta (Gaga's father) popped open a champagne bottle to celebrate the happy development in this anything-but-'Bad Romance,' the news was captured by Times-Herald-Record executive editor, Barry Lewis, who happened to be dining at the restaurant at the time.
The unlikely couple first met on the sets of Gaga's 'You and I' video back in July 2011. It wasn't surprising then, that an all-consuming romance was kindled between the Chicago Fire actor and the pop star whilst they made out in the video clips. And you should also know Gaga donned her mother's wedding gown for the video!!
The couple split briefly in May 2012, but were reunited the following month. They have been inseparable ever since. They are both fiercely protective of each other, madly in love, and cannot help expressing their joy at being together. Gaga had already been hinting at an engagement for some time. In a recent interview with Howard Stern, she had said,
"Kinney is the right guy. I really can't imagine being with anyone other than who I'm with right now." She followed it up with, "I have that feeling. I just know it."
Her happiness at having found 'the one' for herself was evident in the loving way she spoke of Kinney and how he helped her de-stress during wonky work schedules:
"He was the best. He used to sweep me off my feet, throw me on the back of his motorcycle, take me to the beach, no security," she gushed. "[My team would] be screaming at me, yelling at my phone all day, and he'd throw [it] in the back of his beach shack."
Image source: Google, copyright-free image under Creative Commons License
On the special bond she shares with her now-fiancé, she said,
"For me, the connection that I feel is so strong that it's so much stronger than physical. We're both very protective of our love as well. We treat each other with a lot of care, and we're good to one another."
Kinney too hasn't kept their amazing chemistry a secret. At a Golden Globes party, the handsome hunk said,
"I'm reserved. She's not. For whatever reason, it works."
Image source: Google, copyright-free image under Creative Commons License
Their bond has grown organically over the years and they have established well-defined roles at home too. Unaffected by the hype surrounding public declarations of affection, a love-struck Gaga admitted to being a 'doting lover' to Kinney on Sirius XM's 'Morning Mashup' in 2014,
"Oh yeah, he's totally in charge. When I'm home, I'm like, shoes are off, I'm making him dinner. He has a job too and he's really busy," she explained. "I'm in charge all day long. The last thing I wanna do is tell him what to do. It's not good for relationships to tell men what to do, female listeners who are out there."

While that is quite some advice for 'lovers' and fans tuned in to the radio, there isn't an iota of doubt about how deeply affected the songstress is by the 'Fashion of his [Kinney's] love.' And whilst we are definitely looking forward to witnessing one of the most whacky weddings and wedding ensembles of the century in this much-anticipated wedding, seems like the bride-to-be has quite some other plans. About her wedding, she remarks,
"You don't know me very well if you think I'm gonna have a big wedding. If I get married I'm gonna be like hanging out of a pickup truck in a David's Bridal [gown] while my stylist is screaming at me, trying to put a blonde wig on my head!"
Image source: Google, copyright-free image under Creative Commons License
That is so Lady Gaga-ish!! 😉
Well, what can we say save we are hoping to witness a " 'You and I' forever" ceremony quite soon. Coz when a German and Swiss-German hunk like Kinney comes together with a half Italian, half French-Canadian songstress like Gaga (real name- Stefani Joanne Angelina Germanotta), the possibilities of the union are truly anticipation-worthy!! I mean, c'mon, think of all the cute babies they're going to make!! 😉
We, at NLT, just want to congratulate the happy couple and send in truckloads of good wishes for their 'You and I-US' together, forever!! J
Featured image source: Google, copyright-free image under Creative Commons License
Summary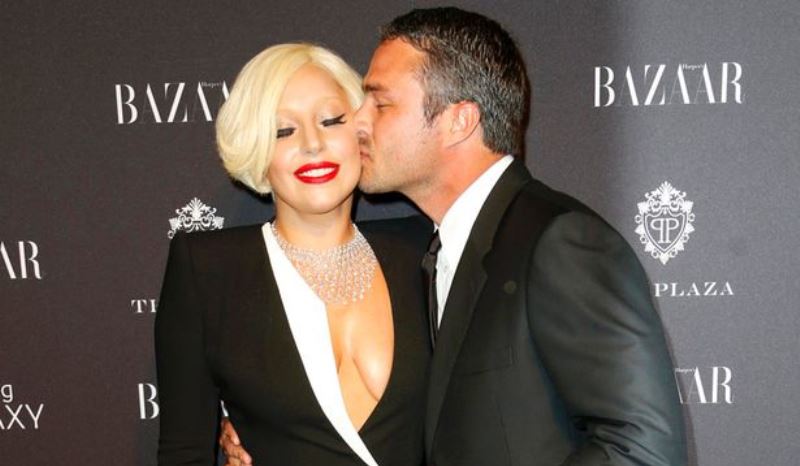 Article Name
Lady Gaga and Taylor Kinney are engaged
Author
Description
Lady Gaga and boyfriend of four years, Taylor Kinney, became engaged this past Valentine's Day. Here's the scoop.