An academy award is a coveted honor for an artist, be it an actor, actress, director, technician, or a stylist. But can you even imagine a Best Actor award winner refusing to accept the award? Wait, what?!
Yep, you read that right. Our very own Godfather, Don Vito Corleone aka Marlon Brando, did just that during the 45th Academy Awards Ceremony on March 5th, 1973.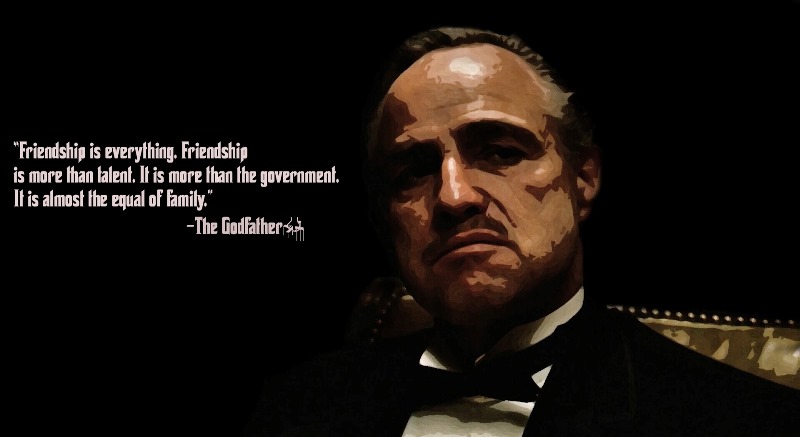 Image source: Google, copyright-free image under Creative Commons License
Marlon Brando, who is now revered by many as the greatest actor of his generation, earned his first ever Oscar nod for the movie A Streetcar Named Desire (1951), in which he played the brutish Stanley Kowalski. Further down the line, Brando was nominated for his roles in Viva Zapata! in 1952 and Julius Caesar in 1953. But his first win was for his portrayal of dockworker Terry Malloy in On the Waterfront in 1954.
---
Suggested read: Oscars – always the nominees, never quite the winners
---
The promising actor and a legend in his own right, Brando's career saw a significant dip in the 1960s, with back-to-back box office duds such as One-Eyed Jacks (1961), which he was also the director of, and Mutiny on the Bounty (1962). Besides these flops to his credit, Brando was also branded as the least desirable actors to work with because of his moodiness, unruly and demanding on-set behavior, not to mention his turbulent off-screen life. Many had even written him off as a has-been, and his career was in need of a life raft – and stat.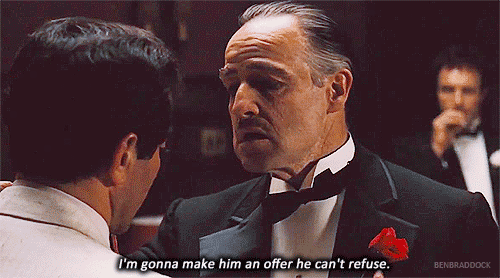 Image source: Google, copyright-free image under Creative Commons License
In came the young director, Francis Ford Coppola, who was directing the book adaptation of The Godfather, and who had to fight to get Brando cast as the patriarch of the Corleone Mafia family. But Brando's role in the movie was a hard-won one – he had to undergo a screen test, along with taking a significant cut in his pay, $250,000. Even a decade earlier, he had commanded far greater than that fee. Although the movie focuses on Vito Corleone's son Michael's life, Marlon Brando's performance was a vital one to make the movie a classic that it is today. The movie not only raked in a whopping $135 million countrywide, it also breathed new life into Brandon's gasping career.
---
Suggested read: Meet the new Bond girl of 'Spectre' from Mexico
---
The movie went on to be hailed as an immediate classic, and Brando was a favorite for winning the coveted golden statuette. That year, Brando's fellow nominees included other acting greats like Michael Caine, Peter O'Toole, and Laurence Olivier. But, on the eve of the 45th Academy Awards, Brando announced to the world that he intended to boycott the star-studded ceremony and send Sacheen Littlefeather in his place. Littlefeather, who was a little-known actress, was also the then-president of the National Native American Affirmative Image Committee.
But why boycott the ceremony?!
Here's why.
Image source: Google, copyright-free image under Creative Commons License
Littlefeather was to go in Brando's place and address the American Indian rights Movement (AIM). When former James Bond Roger Moore and actress Liv Ullman read out the name of the Best Actor awardee, there wasn't even a hint of a smile on the presenters' faces. Littlefeather, in her Apache dress, with her long, dark hair swishing against her shoulders, ascended the stage. But when Moore tried to hand her the golden statuette, she brushed it aside and set down a letter on the podium. Then, after introducing herself, she said,
"I'm representing Marlon Brando this evening and he has asked me to tell you … that he very regretfully cannot accept this generous award. And the reasons for this being are the treatment of American Indians today by the film industry – "
---
Suggested read: Reel to real life romances on Hollywood sets
---
Cue – the booing from the crowd. Littlefeather looked down and said, 'excuse me.' But some others in the audience began to clap, seemingly cheering her on. She then continued briefly, to 'beg' that her appearance was not an intrusion and that they will 'meet with love and generosity' in the future.
Watch the scene unfold here:
The letter, of which only a portion was read by Miss Littlefeather, was published in its entirety in several newspapers, including The New York Times. In it, Brando wrote,
"The motion picture community has been as responsible as any for degrading the Indian and making a mockery of his character, describing his as savage, hostile and evil. It's hard enough for children to grow up in this world. When Indian children … see their race depicted as they are in films, their minds become injured in ways we can never know."
---
Suggested read: 10 Hollywood movie notions of love and romance
---
Brando also extended support for the American Indian Movement and referenced the ongoing situation at Wounded Knee, where a team of about 200 Oglala Lakota activists had occupied a tiny South Dakota town the previous month and was currently under siege by US military forces.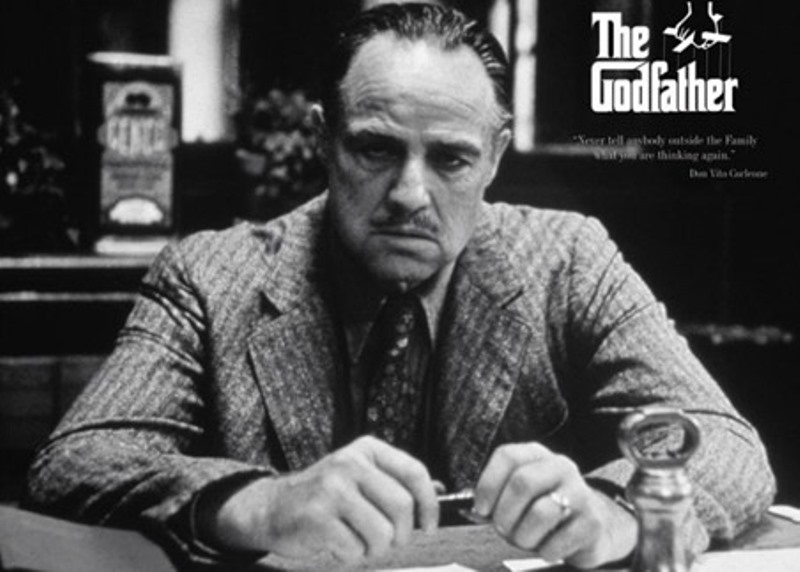 Image source: Google, copyright-free image under Creative Commons License
A deluge of criticism and reproof pored over Brando from peers in the film industry and media. But the way in which Native Americans were treated – badly – in the film industry, by either neglecting them altogether or replacing them with white actors, deeply impacted Brando. And Brando's actions of that day gave the Native American community a once in a lifetime opportunity to raise awareness of their struggle in front of 85 million viewers in one go.
---
Suggested read: 10 most romantic couples in Hollywood
---
And don't think Marlon Brando was the first one to decline an Oscar. In 1971, George C. Scott politely declined to accept his award for Patton, and reportedly said of the Academy Awards hoopla thus: "I don't want any part of it." But George C. Scott and Marlon Brando remain the only two actors who refused an Oscar – no other actor has ever repeated it since. Brando's rejection of the Oscar remains one of the most powerful moments in Oscar history.
Featured image source: Google, copyright-free image under Creative Commons License
Summary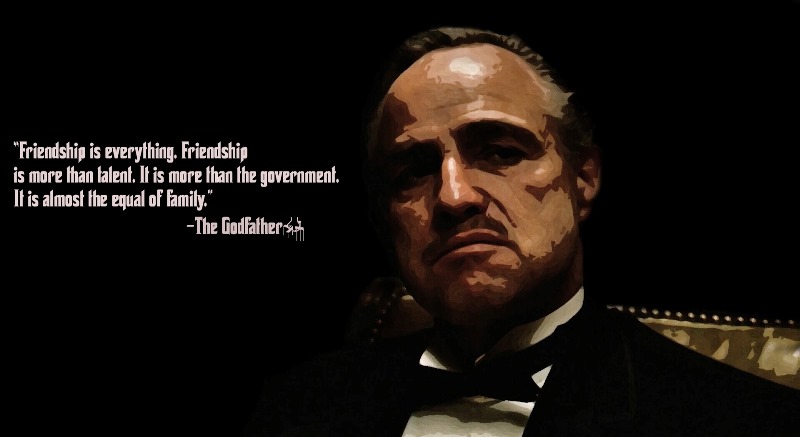 Article Name
Why Marlon Brando refused Academy Award in 1973
Author
Description
Marlon Brando refused Academy Award for his portrayal of Don Vito Corleone in 1973. Here's the incredible story why he didn't accept the Oscar.