"This is love: to fly toward a secret sky, to cause a hundred veils to fall each moment. First to let go of life. Finally, to take a step without feet." – Rumi  
Image source: Google, copyright-free image under Creative Commons License
Fauzia Ansari is a 54-year-old Hindi professor who lives in Versova, Mumbai. She's married to banker Nihal Ahmed Ansari and the couple has two grown sons, Khalid and Hamid. Sounds like a regular family, except that Fauzia hasn't heard from her younger son since the evening of November 10th, 2012. She has no idea where he is, or even whether he is dead or alive.
"Love looks not with the eyes, but with the mind, and therefore is winged Cupid painted blind." – William Shakespeare
---
Suggested read: 25 timeless quotes on love and relationships
---
This is a story that has an eerie similarity to the 2004 Bollywood movie, 'Veer Zaara.' It all began in 2011 in a room in Mumbai, where management teacher Hamid Ansari connected with a beautiful Pakistani Pashtun girl on Facebook. Pashtuns are an ethnic group that lives predominantly in Pakistan and Afghanistan although there are many people in other countries that are of Pashtun descent. The hero of 'Veer Zaara,' Shahrukh Khan is one such example.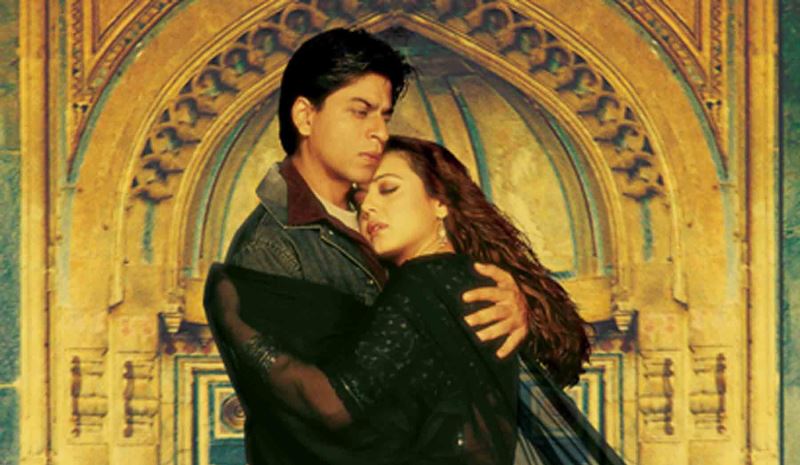 Image source: Google, copyright-free image under Creative Commons License
26-year-old Hamid corresponded frequently with his new Pashtun friend, and soon the acquaintance turned to romance. She was a B.Ed student and lived in Kohat, generally considered a volatile area because of the Taliban. They communicated through phone, the Internet, and messaging apps like Nimbuzz. In the process, Hamid also made a few more friends across the border – Atta-ur-Rehman Awan, a graphic designer working with Dastak, an Urdu magazine in Kohat, Shazia Khan, a doctor in Islamabad, and Saba Khan, about whom not much is known yet.
"Trip over love, you can get up. Fall in love and you fall forever."
The secret love affair continued with the help of technology, unknown to either set of parents. Till one day, when Hamid's girlfriend confided in her sister, who immediately informed their parents. All hell broke loose, and the parents prepared to get their errant daughter married off right away. The distraught girl called up Hamid in desperation, pleading for help. That was the last time they spoke, after which everything went dead at her end. Her phone was inaccessible and she disappeared from Facebook as well. Attempts to contact her through a common friend ended in vain.
"The heart has its reasons that reason knows nothing of." – Blaise Pascal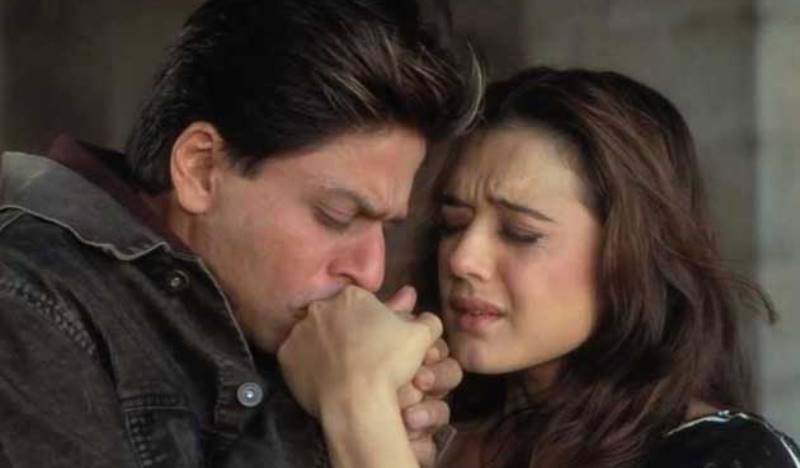 Image source: Google, copyright-free image under Creative Commons License
Following the phone call, Hamid was unspeakably disturbed. He wanted to reach out and help his lady love, but how? There were years of politics and centuries of tradition separating them. Getting a visa to visit Kohat was near impossible for an Indian national, yet Hamid tried everything he could. Requests to the Pakistan High Commission in Delhi proved fruitless, as did a special invite from the Peshawar Rotary Club to visit Peshawar and Kohat.
---
Suggested read: Abhishek Bachchan and Aishwarya Rai's love story
---
Hamid got increasingly restless. Like Shahrukh Khan's character Veer in the movie, he was ready to go to any lengths to save his trapped lover. Finally, he decided that Kabul was the only way left. It was a long shot, but Hamid was ready to risk it. He applied for a job at Kabul airport and told his parents he had to go there for the interview. Fauzia and Nihal were wary, but Hamid convinced his parents that it would look good on his resumé. After a lot of hesitation, they relented, but with misgivings; Kabul could be dangerous. Little did they know that their fears would soon prove to be true.
"Love is much like a wild rose, beautiful and calm, but willing to draw blood in its defense." – Mark Overby
Hamid booked his flight to Kabul, but what next? His online friends came up with suggestions, most of which were downright dangerous. But Hamid was beyond logic at this point and was desperate to reach his girlfriend any way he could. Finally, after a good deal of online discussion, they came up with a plan. Arrive at Kabul airport, where a taxi driver would be waiting to take him to Torkham on the Pakistan border. His friends would get him a fake Pakistani ID and take him to Kohat via Khyber Pakhtunkhwa. He was to take the girl and return to Mumbai.
Image source: Google, copyright-free image under Creative Commons License
Hamid didn't want to elope; he wanted the girl to come with her parents' blessings. After all, that's how it worked out in his favorite movie, 'Dilwale Dulhania Le Jayenge,' another Shahrukh Khan-starrer. After obtaining a three-month visa, he left for Kabul on November 4th, 2012. He communicated with his parents regularly – but only till November 10th, when he said he was planning his return on November 15th. His mother talked to his friends and asked him to bring some saffron. They haven't heard his voice since.
"Ever has it been that love knows not its own depth until the hour of separation." – Khalil Gibran
After not hearing anything from their son for a few days, Fauzia and Nihal got worried and on Khalid's suggestion, opened their son's computer to see if they could get any information. Fortunately, he hadn't logged out of his email and Facebook accounts, and all his correspondence was available. From hundreds of chat histories and mails, Hamid's parents put together the whole story – their son had fallen in love with someone across the border and in an attempt to reach her, had made an illegal entry into a country, possibly with a fake ID.
Fauzia and Nihal attempted to contact the friends who planned the journey, but didn't get any reply. An indirect attempt yielded the information that Hamid had indeed reached Pakistan with a fake ID and had checked into a Hotel Palushan in Kohat under the name 'Hamza Muhammed Khalid.' He was there for two days before he disappeared.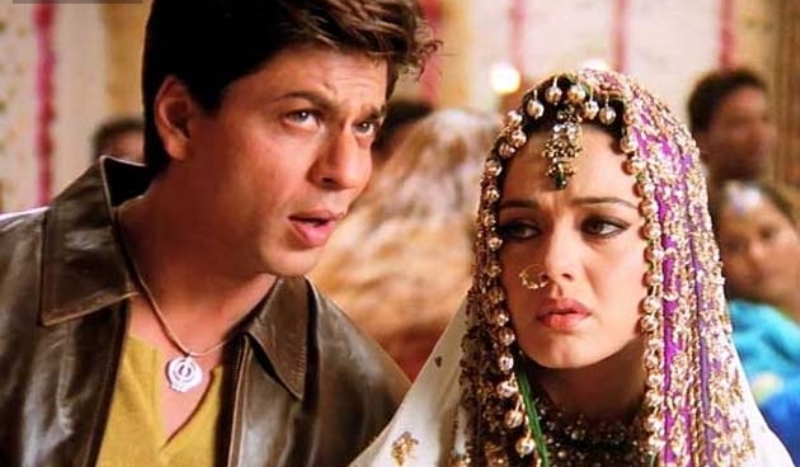 Image source: Google, copyright-free image under Creative Commons License
"Take away love and our earth is a tomb." – Robert Browning
Just like Rani Mukerji's Samiya Siddiqui in 'Veer Zaara,' the Ansaris found help in a young Lahore journalist, Zeenat Shehzadi. Further investigation revealed that he was on his way to his girlfriend's house when he was detained and searched. His original Indian documents gave him away and he was arrested. After a few days in the Kohat police station, Hamid was taken away by intelligence officers under suspicion of being a spy or saboteur and has not been heard of since.
Since then, Fauzia and Nihal have been running hither and thither, in a quest for any information on their son. They have even contacted the United Nations and written to Indian Prime Minister Narendra Modi. They have sold off their valuables and have spent every last penny on searching for their son. The Pakistan government didn't have any answers even after repeated requests by the Indian Government. After a long stretch of disappointment, Kohat police officials finally admitted in October 2014 that they had indeed arrested Hamid who was then taken away. The Peshawar High Court has now demanded an explanation for the missing Indian.
"True love stories never have endings." – Richard Bach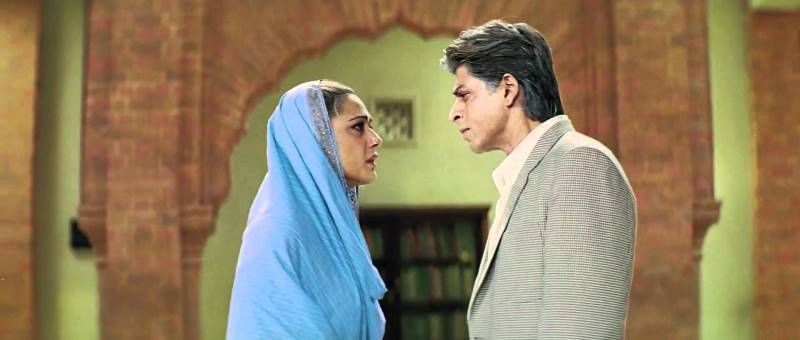 Image source: Google, copyright-free image under Creative Commons License
Today, Fauzia misses her younger boy immensely. His room, his bike, his favorite food, his birthday – everything and every minute reminds her of him and she'd give an arm and a leg to at least know where he is. The uncertainty is killing her and her family. Khalid, 31, has vowed to marry only when his brother comes home.
---
Suggested read: Do people in strong relationships live longer?
---
Like in Veer Zaara, the missing Hamid Ansari is probably languishing in a prison in another country, but unlike in the movie, there is not much information about the heroine, except that she may be married. Considering that Kohat is an area known for honor killings, her safety is also under threat. While the story closely resembles reel life, it is a tale that has not yet seen an ending. You can help in the search for Hamid by signing a petition demanding the release and return of Hamid Ansari to his family. Let us pray that this son is returned to his family, safe and sound.
Featured image source: Google, copyright-free image under Creative Commons License
Summary
Article Name
Hamid Ansari Missing After Crossing Pakistan Border For Love
Author
Description
Hamid Ansari missing after crossing Pakistan border to rescue his online girlfriend from a forced marriage. Read all about his Bollywoodesque journey here.