Noor Tagouri, a Muslim-American journalist, is all set to star in Playboy magazine's October issue, donning a hijab. Yes, you read that right! This decision of the mag has educed praise from some quarters, while whipping up disapproval and criticism in others.
It's here! I'm honored to share that @Playboy has named me a 2016 Renegade and has featured me in their piece!! https://t.co/Tc0LuwMPfB

— Noor Tagouri (@NTagouri) September 22, 2016
In the feature, Tagouri will appear next to a sex activist, a stand-up comedian and a story writer. The four of them will be a part of Playboy's 2016 series, called "Renegade" that aims to focus on people (men and women) who have not played it safe in life, but dared to risk it all; even their lives, to do what they love doing. The series also seeks to challenge the readers' opinions on everything from music and porn to business and lifestyle, and more!
---
Suggested read: The "Naked Truth" About The Burkini Ban!
---
Anyone who follows Playboy will know that the mag has been changing directions, lately. The biggest change, undoubtedly, was the exclusion of fully nude pictures.
fyi. pic.twitter.com/vhjdd3R2lA

— Noor Tagouri (@NTagouri) September 25, 2016
In next month's issue, we will see Tagouri become the first woman to feature on Playboy's cover, in a hijab, building a 'forceful case for modesty'!
Noor Taguri, a first generation Libyan-American, works as a journalist and reporter for Newsy. The media-maverick is well-known for her activism and social involvement. In the new issue, we will see her attired in black jeans teamed with a pair of converse plimsolls, a leather jacket, and what's making the headlines, a hijab!
Playboy magazines are famous (or infamous, to some!) for their bunnies and soft porn articles and stories, which they like calling, 'Men's Lifestyle and Entertainment' since 1953. But, from the time the monthlies have been going online, things are changing! They now have a voter's guide to the forthcoming U.S. presidential election. They have pieces on recipes. And, brace yourself, they also have thoughtful, gooey sections like why men need to learn how to cuddle after hooking up!
However, what they are all set to do next is beyond belief: Feature a woman in hijab!
When asked if her head scarf has ever affected her career, Tagouri says,
"To be honest, I think being a hijabi Muslim woman, helped me gain that trust. I know what it's like to have the narrative of our community be skewed and exploited in the media. I was like, "Hey, I know what it's like to be misrepresented in the media. I won't do that to you. I want to tell your story because it's important and deserves justice."
In the interview, Noor also speaks about how she confronted chauvinism, racism, and Islamophobia, as a media person in the U.S.
But instead of appreciating the magazine's efforts to champion diversity and feminism, while embracing an alternative narrative, the readers of Playboy have joined together in scores to point a finger at Noor's morals, condemning her for doing this shoot.
The irony here is so clear: While Noor is trying to argue a case of modesty to readers who are known to be anti-modest (or should I say, outright lusty!), she is being rebuked for featuring in the same magazine that showcases glamorous and almost nude models!
One of the users was so "baffled" about Noor becoming the first woman in hijab to feature on Playboy that he wrote,
"Won't show her hair but interviews with magazines known for nude women. Sounds legit."
Another jibed,
"This should be a lesson to any guy that thinks he can find a moral wife in 2016. Whether hijabi or nun, every women has a price. Playboy came calling and all of her so-called values went out of the window."
Muslim men were soon playing the 'shame card', but in a completely different way. Here's how they expressed their dismay about Noor "shaming" herself by featuring as a woman in hijab for Playboy,
"Please learn Islam and stop with all the shaming of yourself. You are a Muslim woman who is supposed to be precious, yet you follow the ways of the immodest. Return to Allah and ask for forgiveness. He will forgive."
Some even had tips for her,
"Pray your five daily prayers, stay away from the haram, wear a proper hijab that covers your body so we can't see the shape."
On Instagram and Twitter, however, plenty of her followers quickly called out the blatant sexism from which the said comments were taking root. Some of them wrote,
"When will people learn to shut the f*ck up and stop treating Islam like a country club where YOU get to decide what another Muslim can and cannot do? More power to you, girl!"
"The Muslims chucking personal insults and calling for her downfall are shooting themselves in the foot. All the progress made by this woman to show the world that Islam is not an intolerant religion is being undone by the straight vile being spewed in her comments over a magazine that has actually become more popular since their shift from nudity into a more mainstream media entity."
---
Suggested read: Shamsia Hassani, Afghanistan's first female street artist, is painting the city walls in colors of hope and strength
---
And yet, some were just skeptical, saying,
"Don't know how to feel about this. But couldn't she have done an interview with a different magazine? I doubt men buy that particular magazine for its articles. I wish her all the best tho."
Well, while the world contemplates, Noor has just one thing to say,
"We have to live for the 10,000 who have come before us, who have made it easier for us to get to where we are today, but also for the 10,000 coming after us, so we can continue to break barriers and glass ceilings and reclaim our power." 
We wish Noor Tagouri, the "renegade", more courage and power to be who she wants to be, despite all odds!
Liked what you just read? Have your say in the comment section below! 
Featured image source: Pinterest 
Summary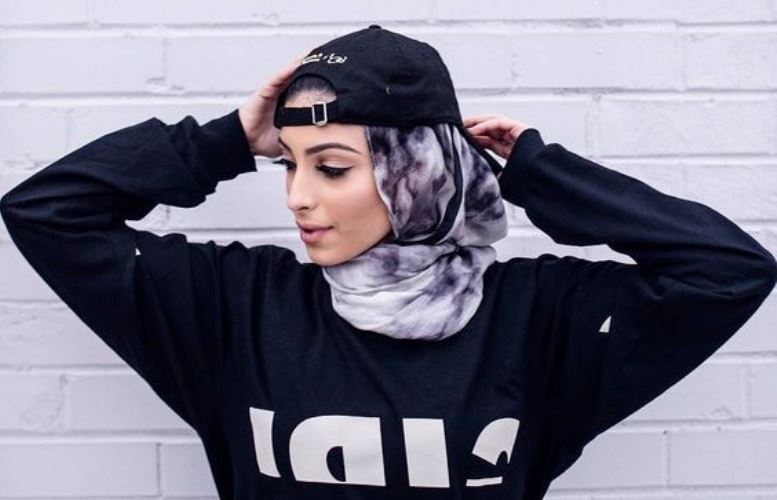 Article Name
Playboy's October Issue To Feature First Muslim Woman In Hijab, Noor Tagouri
Author
Description
Noor Tagouri is all set to be the first woman in hijab to feature on Playboy magazine, this October. But is the world ready to accept that? Let's find out!