No, you did NOT read that wrong!
From variations on the substances used to paint (some as bizarre as human ashes, vomit, cereal, and dead ants!) to radical shifts in the subject of paintings, art has, time and again, evinced its seamless nature. Artists have forever persisted to find more creative and novel ways of bringing their visions to life. Enter Pricasso aka Tim Patch who uses his p*nis to paint, and proves that art knows no boundaries.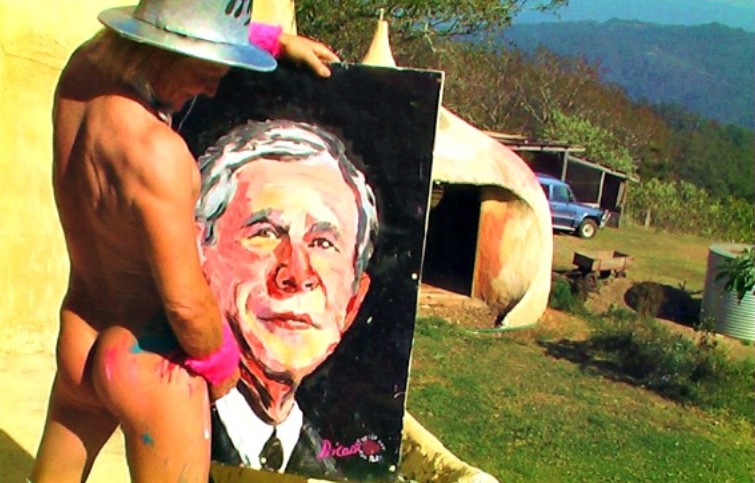 Image source: Pricasso
Seemingly scandalous to many, the artist's work isn't outrageous when viewed through the lens of art and the necessary freedom of the artist it espouses. And the fact that he isn't the only one using his man meat to paint comes across as further corroboration of the same. An Icelandic artist Axel Valur Davíðsson Diego also uses his God-given tool to paint. While Diego's stint started out as a joke in a 'battle of the sexes' game at Sirkus Island, Pricasso was hooked to art since his early days. An art school reject in London, he moved to Australia in pursuit of artistic satisfaction and found temporary solace in pottery and sculpture. But it wasn't until an epiphanic moment during a performance at the Puppetry of the P*nis that the idea took shape in his mind. And the rest, as they say, is history.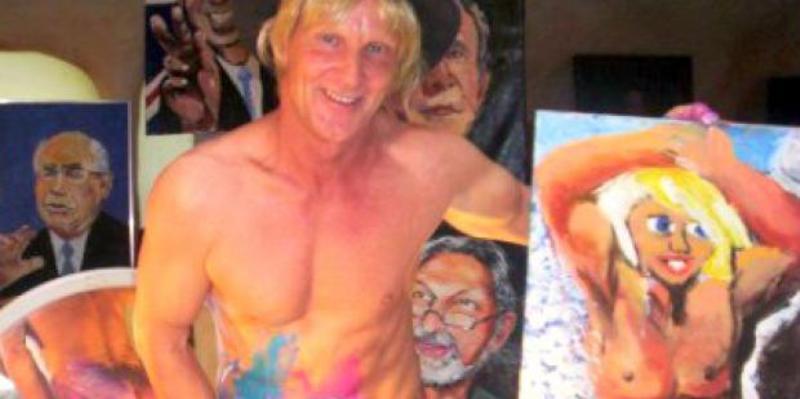 Image source: Pricasso
---
Suggested read: 8 weird things couples do before sex
---
Pricasso combines his fine art with performance art by painting in front of an audience, and is extremely fond of his chosen method of creating art.
"When I'm performing, it just seems natural now to be holding my d*ck in front of hundreds of people who are all looking at it," he says.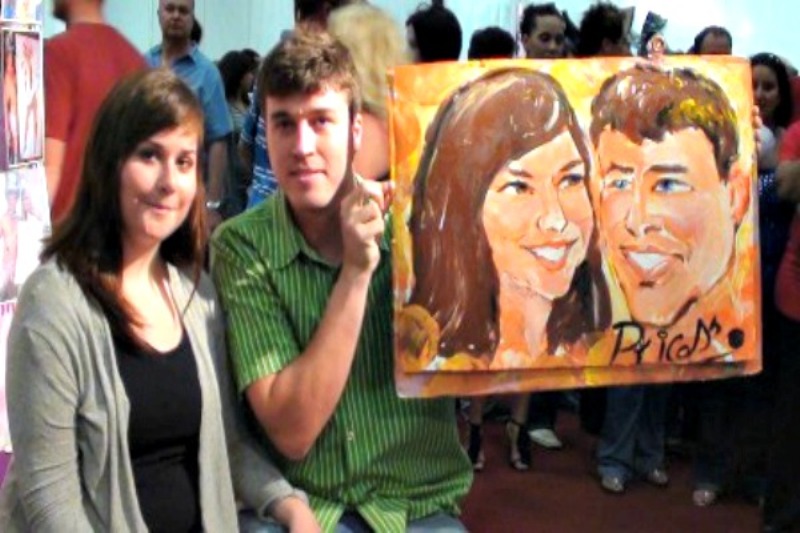 Image source: Pricasso
Not only that, he makes use of his family jewels and behind to paint too, and has a detailed working process. In an interview to The Daily Beast, he describes the same,
"Firstly, I grab my p*nis and testicles and plunge the whole lot into a pot of paint. The combination of balls and d*ck holds lots of paint, so then I just scrub them all over the canvas, which I hold in one hand until the canvas is sufficiently covered."
Once this is done, he uses his derriere to smooth out the paint and create a vivid background for the subject. He goes on to add,
"I hold my p*nis and dip its head into the paint. Using it like a brush, I start to rough out the features, eyes, nose, mouth."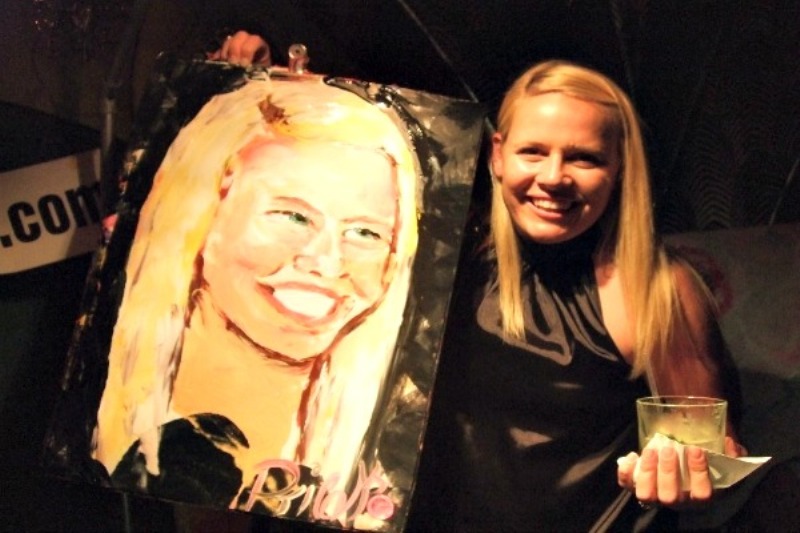 Image source: Pricasso
But art, as they say, does not come easy to the artist who brings it alive. Pricasso, too, has to undergo quite some pain when at work. The signature on all his paintings, contrary to popular guesses, comes off a real paintbrush that he uses after insertion through his urethra. Ouch!
Also, he has to take special care of his instrument, and avers,
"It [his tool] does get really tender and stings a lot, so I do wrap my p*nis and testicles up at night. Firstly, I put on an antiseptic numbing cream and then wrap the whole lot up in kitchen wrap using the balls as an anchor so it stays on all night."
Pricasso has earned a lot of love and support from his audiences and continues to add to his extensive experience by performing at sexpos, parties, and clubs. He also tapes the process and burns it onto a DVD as proof of how a particular painting was made.
And here's just one short NSFW glimpse of the 'artist in action'  😉
Featured image source: Pricasso
Summary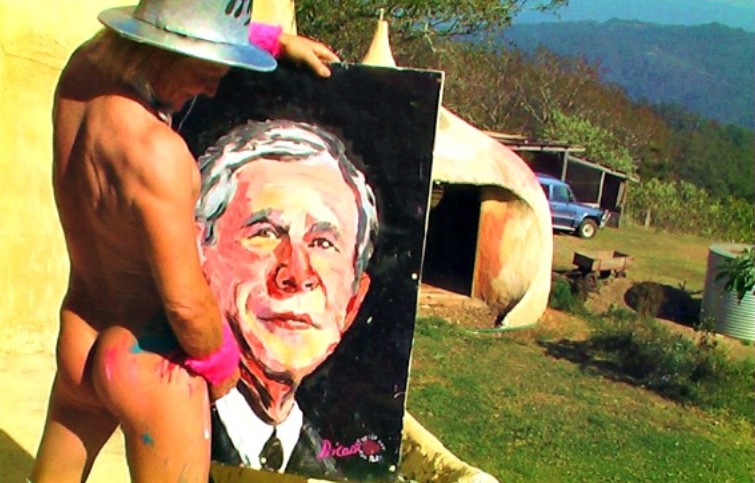 Article Name
Pricasso, The Artist Who Uses His 'Tool' To Paint
Author
Description
Meet Pricasso, the painter who uses his own 'prick-ly poke-y' tool to paint! ;)