Dating sites/apps have become an almost integral part of our lives in today's day and age. You make a snap decision of whether a person is worth your time or not by the mere swipe of your finger. In this quest for 'the one,' you register on multiple apps, sites, and whatnot, but alas, the quest remains an unfulfilled journey, with the final destination nowhere in sight. And this quest is made all the more tedious and makes your roll your eyes with skepticism when you encounter outright fake or embellished and exaggerated profiles.
But what if you found a profile where the person has been reviewed and rated just like any other product you find on an e commerce site? Surprised? So were we.
Here's the full story. Warning: this is not a nascent copy of the script of a soon-to-be-released Hollywood romcom, but real life.
Meet Jake Chapman, 26, of Seattle. He is an engineer by profession. He confessed that he was taking dating seriously, and to that end, one restless night, he decided to do something radical and change his dating strategy.
He texted his ex-girlfriends at an ungodly hour, asking them to write a review about him for his Tinder profile! Can you believe this guy?!
Here's the extract of his post on reddit:
"I've been taking dating a little too serious lately. So I decided to ask my ex-girlfriends at 1am to write a 1-2 sentence review about me for my Tinder profile and rate me 1-5 stars."
Naturally, his ex-girlfriends had plenty to say about him. Here are some of the text exchanges that happened that fateful night with one of his exes:
Further, he went on to say on reddit that his move worked out according to his plan:
"Worked out exactly as I thought it would. 1 ex won't stop texting me now, and the others hate me even more then when they left to begin with." He continued with, "But hey, at least my matches are blowing up baha."
Naturally, Jake took advantage of these replies – good or bad – and put them up on his Tinder profile. Here's how his updated Tinder profile looks now:
But there's a twist in the story. One of his exes, Taylor, had quite a bit to say to him.
"After seeing the image on Twitter and Facebook one of my exes that I left, Taylor decided she was hurt that I didn't think of her and decided to text me her review which has now been added to the profile …"
And this is what Taylor had to say about her ex Jake:
"Taylor gives a 4 ½ Star review. She says. "He's got a job, condo, dog, fast car, can cook, good with his hands J and is a complete sweet heart. The only thing keeping me from trying to be with him is 1,155 miles.""
That's because Taylor currently resides in southern California. But that just adds a plot twist to the story.
Jake continued his entry on reddit, saying,
"Less than 3 hours after Taylor writing her review about me and telling me she has a boyfriend, I get this," with a screenshot of a text exchange with her.
Huh. She has dumped her boyfriend for Jake. Got that?
Another update comes from our romeo, Jake.
"Everybody wants to know what's going on with Taylor. I woke up this morning to a text from her."
Well, well, well. This soon escalated from a request for a review to a rekindling of the old flame. Sure does read like a Hollywood movie script. We're all waiting with bated breath for the next update from Jake about his rekindled romance with Taylor.
Summary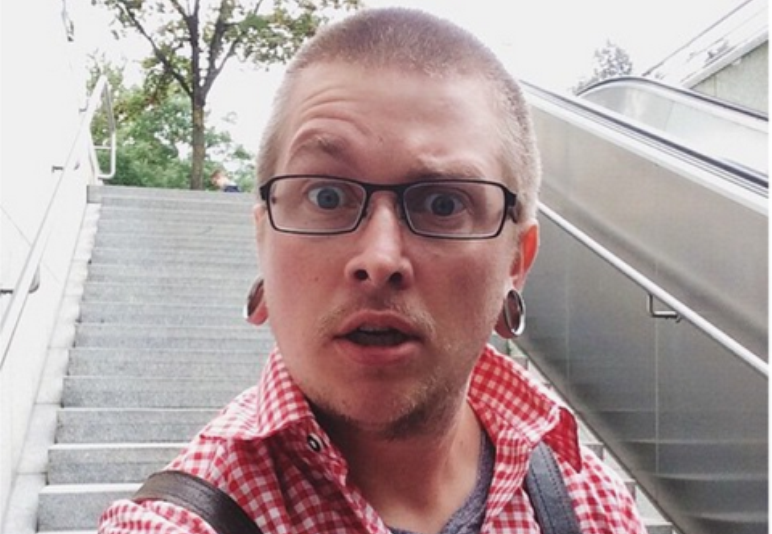 Article Name
Seattle man, Jake Chapman, has a new dating strategy
Author
Description
Jake Chapman of Seattle, has come up with a radical dating strategy. Read on to know more about that. Trust me, you won't be disappointed!