You shop until you drop, but when you need to go somewhere you have nothing to wear! Sounds familiar? Well, that is every other woman's story! Drawing together a closet of outfits that actually play up your assets, can be quite challenging. Well, a step in the right direction, away from this problem, is reading this article on styling tricks that let you flaunt what you got best!
We are more than certain that you are already aware of what's your best asset. Now it's time to let the world know, Adhere to the styling tricks that follow, and be prepared to look ravishing, and to feel like the fashion queen of the world!
1. Those hips don't lie!
Let us not put that waist to waste, right?! If you are all about your love handles, a fit-and-flare dress, which has a hugging bodice nipping in at the right places around your waistline, is what you absolutely need! Make certain it cinches right under your ribcage, exactly above your belly button. If anyone ever tells you that curvy gals cannot wear a crop top, ask them to take a walk! From crop tops and cut-outs to heavy prints, go all in! Break these clichéd fashion rules! If an outfit accentuates that hourglass figure of yours, no one should dare tell you not to slip into it!
2. A collarbone to die for!
Pick up a trendy off-shoulder top or a peplum dress, if you have got that clavicle! It is also the perfect summer wear, you know! To amp the flirty factor of the top, add a touch of the highlighter to your collarbone! Even if you are not very comfortable about showing some skin, an off shoulder top does not bare it all, right?! It is regal and graceful, but at the same time, fun! Sexy yet elusive, the ruffles of the peplum will allow the perfect amount of movement!
---
Suggested read: 15 stunning looks from Cannes 2016 that took our breathe away
---
3. Love that face!
With a face like that, you must master the classic cat eye! Draw attention to the bony structure of your face and those beautiful pair of eyes. Using a scotch tape as stencil, practice the cat eye before wearing it on your face. Also, try perfecting the ruddy red pout. Don it right before a presentation or before you speak in public, to grab all eyeballs in the room!
Pro-tip: Do not forget to add blush after you apply foundation on your face.
4. Ooh! Those legs!
We have a very non-risky, considering your long legs, dare for you! Slip into a dress or a long skirt with a thigh-grazing slit. You know what? It is more of a request than a dare! Please! Remember, the higher the hemline of the skirt, the greater will be your confidence! You live only once, woman! Those long, slender legs demand to be displayed! Try having some fun with your basic maxi skirt, instead of going for a little black dress every single time!
5. Darn, that neckline!
If you have got a neckline and chest to cherish, bloody h*ll revere it! Don't go hiding that bust! Cherry pick a V-neckline or a scoop, instead of a high-neckline, which is sure to create an illusion of a uni-boob! Keep this in mind that there is a place and time when the 'girls' can have some fun. For days like these, invest in the best bra out there. NSFW situations must be avoided though. Show off that décolletage proudly, will you?! Rather than getting self-conscious and hiding your precious 'things' away, you can get better at dressing them, by embracing them fully!
We leave you with these styling tricks today. For more on fashion, and what's in vogue, sign up for your daily newsletter today. ☺
Featured image source: zeenews
Summary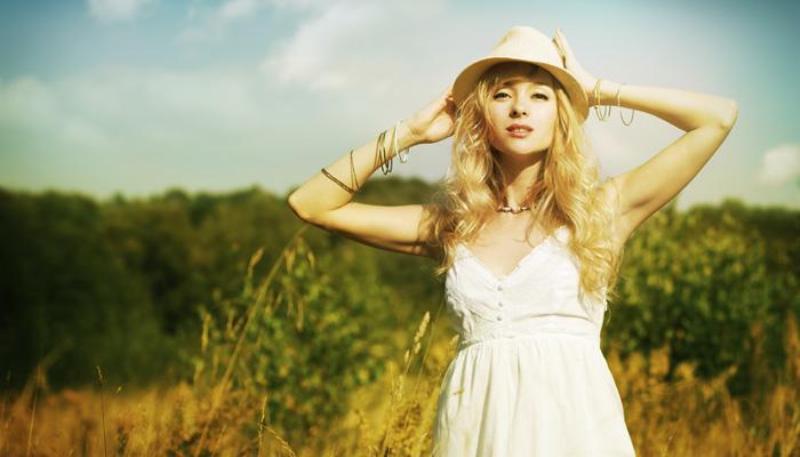 Article Name
These Styling Tricks Will Make 'If You've Got It, You Got To Flaunt It' Come True
Author
Description
Some styling tricks are meant to style you be-YOU-tifully! And let's admit it, that's awesome!