Your twenties are probably the best years of your life. Any time before and after, you are too young or too old to do the things you want, which why your twenties are a time you should definitely not be wasting. This is also the ideal time to travel as much as you can because you are young, full of life and energy, and you are not burdened with too many responsibilities.
There is no need for me to explain the importance and beauty of traveling and how it helps as a person. Seeing new things and understanding the world is something that most people covet after they have traveled. However, your understanding of the same will become even more vivid when you are young and romantic, and what better time to expose yourself to everything beautiful in the world other than during your twenties?
---
Suggested read: 10 surprising things you learn about yourself on your first holiday with your boyfriend
---
Here are some things to do in your 20s and trips to go on for each year of your twenties, which will not only give you some great memories, but will also help you grow tremendously as a person, and equip you for the rest of your life.
20: The food trip
Food is something that gives you unadulterated joy, no matter how old you are. What better way to initiate your twenties than by exploring all the culinary miracles that the world has to offer. Go on a decadent food trip in a particular country, or even your own, trying out the various kinds of food that the place has to offer including everything from street food to food served in Michelin star restaurant and street-side cafes and local delicacies. This trip will also help you extend your culinary tastes and refresh your palate and there is nothing more satisfying than going around, trying food from various places, and getting your hands on some really cool recipes.
21: A vacation with friends that have stuck by you
When you are twenty one, you are at a stage where you have completed school, and you are more than halfway through with college, about to step into university or the professional world where you will meet a ton of new people and make new friends. This is also a time when you start to understand which friends have stuck with you and will continue to do so for the rest of your life, and which ones were temporary acquaintances along the way, even though you shared some great memories together.
Twenty-one is a time when you celebrate those friends which have stuck with you, and know you inside out. It is like going on a trip with siblings, but better, because they are your friends for life. This is also one of those trips to go on, which will give you some great, unforgettable memories.
22: Cross-country road trip
Going on trips does not only mean that the reward lies in the destination. How you travel and how long you travel and what you see during your travels also makes up a large part of your vacation experience, which is why it is essential that you go on a road trip, preferably cross country, to experience the miracles along the way, and not just at the place you are going to. The magical thing about cross country road trips is that you have no particular destination, because it is the journey that matters, which is why you hop from one beautiful city to the next, and make a hell lot of lovely memories along the way. It is also a great way of meeting new people and seeing new things, which would otherwise have been impossible had you taken a plain or a train to one destination.
23: A trip to your favorite music festival
By the time you are twenty-three, you are young enough, and responsible enough at the same time to visit that music festival that you had been dreaming of attending since you were in your teens. Music festivals are an entire experience in themselves. And it is quintessential that by the time you are 23, you make all your musical dreams come true by visiting a festival, whether it is in another city or another continent. I know the deal with music festivals though- with our luck, it is likely that the year you turn 23 or the time you get to go the music festival, the artists' line-up will suck, which is why the good thing about this list is that it is interchangeable with all the other trips on the list. Keep track of your favorite music scene and make sure you fulfill this dream of yours in your 20's.
24: A historical vacation
After you have had a couple of fun trips, where you have enjoyed yourself and gone out with your friends and made a lot of great memories, it is time to take things into perspective, which means this is one of those trips to go on which will open yourself up to a host of information and excitement. You don't have to be a history nerd or a retrophiliac to enjoy a trip like this. All you need is a sense of adventure; and a trip to historical places also puts things in perspective with regards to your present surroundings.
---
Suggested read: 10 awesome vacation ideas for couples to bring them closer like never before
---
25: The solo trip
This is one of those quintessential trips that you must go on before you step into the responsible world of the 30's. A solo trip is the best way to enjoy a holiday with yourself, with no one else to be concerned about. If you want to know how to make this trip even more special, then turn off your phone and do not carry your laptop and don't get enticed by free WiFi in places that you visit along the way. Plan a trip where you get to spend time only with yourself and what better time than when you are at the ripe, young age of 25?
26: An adventure trip
On the twenty sixth year of your life, you should be realizing that your energy is waning and soon you are going to become a middle-aged person, who won't really have the time or energy to on adventure trips. Pick out an adventure sport, or a mountain or something that you used to practise in your youth and have now left like roller boarding or surfing, and go nuts on your adventure trip. This is even the perfect opportunity to face all those fears you had, whether it is scuba diving, or skydiving or running with bulls in Spain (not so subtle Bollywood reference). There is nothing that compares to a trip's worth of adrenaline rush to last you a lifetime.
27: The luxury trip
Okay, I know it is slightly unrealistic to expect one to be able to 'save up' after spending all the years of your 20's travelling, but come on, no matter how many trips you go on, you deserve to dedicate one entire year in your twenties, pampering the hell out of yourself, and making sure that you go on a trip which will serve no other purpose but your own grooming and your pampering. Whether you choose to go to some exotic place like Bali or Hawaii or any other place of refuge and relaxation, your own only aim on this trip should be to eat good food, watch good things, stay in places where everything is splendid and comfortable and come back home feeling refreshed and rejuvenated to take on the rest of your life.
28: Your dream trip
There is always that one trip that everyone dreams of going on since their childhood. Whether it is to Disneyland or to the house of your favorite author or some other place in the world of which you have strung up pictures all over your room and have pictures of the same on your phone, this is the time when you should be going on that trip. This is also one of those quintessential trips to go on, not only because this is the perfect age for wish-fulfillment, but also because you will get the encouragement and energy to work towards bigger and better goals in the future.
---
Suggested read: 10 stunning vacation spots for couples looking to rekindle their relationship
---
29: The trip for self-discovery
This is perhaps one of the most important and rewarding trips that you will be taking in your 20's and it is only fitting that you dedicate the last year of this decade to a trip of self discovery. Although it is not imperative that you take this trip alone even though it is always better if you do, you must always do so with a definite purpose- to find yourself, or at least try to. Whether you choose to go to a religious destination, a holy place or a bustling city, this is the trip which will be reserved exclusively for learning primarily about yourself, and gaining knowledge which will help you for the rest of your life.
Whether you are almost 20 or you are already halfway through it, get your bags packed and set out NOW tick off these things to do in your 20s!
Featured image source: Google, copyright-free image under Creative Commons License
Summary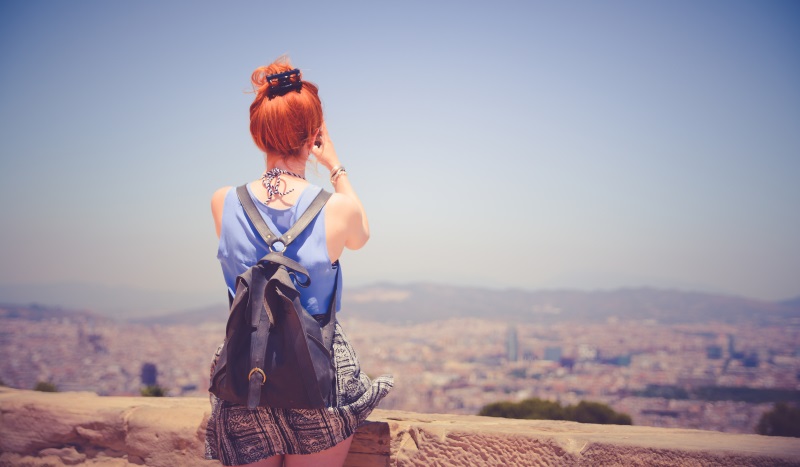 Article Name
Things To Do In Your 20s: 10 Trips To Go On For Each Year In Your Twenties
Author
Description
These are the things to do in your 20s and the trips to go on, so you create fond memories and a better YOU!