If there is one line that can describe all the ladies on this list, it'd be 'I am sexy and I know it.' 😉 Bollywood's leggy lasses have always been adding oodles of oomph and sizzle on-screen without as much as making an extra effort. It is their ability to act out 'cute' and 'sexy' with equal ease that makes them the heartbeat of millions. And while I understand why these pretty women climb up the ladder of 'desirability' with men, there is much more to these leading ladies of Bollywood than 'entertainment, entertainment aur entertainment.' Besides being gorgeous in their own right, sporting those perfect curves with ooh-la-la confidence and romancing our hot heroes, they are 'desirable' for qualities that transcend beyond the realm of what-meets-the-eye.
Here's a list of top 10 most desirable Bollywood actresses of 2014 who are desirable for more than just dancing about in the rain in a white saree and the latka-jhatka-thumka-nakhra ornaments:
1. Priyanka Chopra: Piggy Chops tops our list of most desirable actresses. And while conferring that crown upon her should be a foregone conclusion after her Ram-chahe-Leela stint last year, here's why she continues to be the reigning queen on the desirability scale: Because she can leave the men gasping for more when she makes an entry that has the 'dil ki ghantiyaan' going berserk. And if an 'asalaam-e-ishqum' wasn't enough to convince us about her hotness quotient, she took it several notches higher by playing Mary Kom in the eponymous biographical sports drama.
Image source: Google, copyright-free image under Creative Commons License
She exemplifies the quintessential modern woman who knows exactly how to attain a perfect work-life balance, isn't afraid to speak her mind, has a keen interest in world affairs, exudes oodles of confidence, and is self-assured about her footing in the industry. She is the perfect archetype of the girl who knows she deserves nothing less than the best and wouldn't settle for even an iota less. We love this beauty-with-brains as much as the guys do, albeit in a different way. 😉
Catch this hot lady with her hott 'gunday' here:
Asalaam-e-ishqum, Gunday
2. Deepika Padukone: Deepika completely conquered the B-scene with a series of back-to-back hits last year. This year was still seething with Veronica's raw and crude sexiness, Leela's unabashed magnetism and sensual allure, Naina's adorable simplicity and charm and Meena's quirky appeal and charisma when a 'Lovely' happened!!! Happy New Year was one of the biggest blockbusters of the year and kept Deepika high up on the hit-list (a different kind! Oh God, my puns :P). But it isn't just for her beauty that this 'aankhon mein gazab ki adayein' enchantress is on this list.
Image source: Google, copyright-free image under Creative Commons License
Deepika showed spine whilst meting out a put-them-to-shame befitting reply to TOI's derogatory tweets about her cleavage-show. We wish Indian women learn that standing up for themselves and their freedom to express themselves (in any way – tangible or otherwise) is an implicit right! Also, she bagged the NDTV Entertainer of the Year award (female) and the Hindustan Times Most Stylish Actress award. A lot many hearts too, right?  😉
Check out our bold and 'Lovely' lady here:
Lovely, Happy New Year
3. Sunny Leone: The hallmark of desire, this woman's presence is enough to scorch one and all present. And while her acting skills are highly contestable, she has done her best to perfect those ohh-so-sexy dance moves. The 'Baby Doll' of the year, this 'Laila' is quite literally the 'hottestttt' woman around. That makes her total a whopping 500 on 100. But there's more to this gorgeous girl than just looks! She is a successful entrepreneur, a loving wifey to Daniel Weber and has quite a mind of her own.
Undaunted by the nation's initial outlook towards her owing to her past as a porn-star, she continues to brave the controversies with the confidence of a pro and a smile as sweet as honey! Also, did I mention she is completely pro LGBTQ rights and proudly sports her own bisexuality as a legit reason for free-flowing expression and exercise of sexuality, and the choices therein. You go girl!!
Here's the 'baby doll sone di:'
Baby doll, Ragini MMS 2
4. Jacqueline Fernandez: This sexy siren had already been touted as the new sex symbol on the block after the raunchy, steamy sequences in Murder 2, and the sensuous and sexy Race 2 'lat' we just couldn't have enough of! This year saw her in an earthy item number in Ramaiyaa Vastavaiyaa and more importantly, in the Salman-starrer Kick.
Image source: Google, copyright-free image under Creative Commons License
While there isn't a doubt that this Sri Lankan beauty looks ravishing in whichever role she picks, we are most smitten by the year-end release of the Ranbir-Arjun starrer Roy's trailer. The oomph and raw intensity of the trailer is irresistibly riveting! As for the other half, here we go – she recently launched her own restaurant in Colombo and it's called 'Kaema Sutra' (sexy, we say!). An ardent social activist, she is actively involved with PETA and is also trained in jazz ballet. This is only getting yummier, eh? 😉
Catch the trailer of Roy here:
Official trailer, Roy
5. Alia Bhatt: She came, she saw, she conquered. One of the most promising newcomers of the industry, Alia has worked in four films – all hits! Her cuteness, bubbly nature, and convincing performances are just a few qualities she has become an instant hit with the male audiences.
Whether mouthing the immensely conceited 'haath mein pom pom le ke ladko ke liye chillana-not my style,' or the Geet-apish 'main paida hi hot hui thi,' or the ohh-so-delicious 'Jahan se tum mujhe laye ho, main wahan wapas nahin jana chahti, jahan bhi le jaa rahe ho wahan pahuchna nahin chahti, par ye raasta, ye bahut accha hai, main chahti hoon ke ye raasta kabhi khatm na ho,' she has won us over with her style and charisma. Yes, we know she kind of goofed it up on Koffee with Karan, but all we are saying is 'kacchi hai, pakk jayegi.' Plus, 'raw' is the new 'IT.' 😉
Watch her at her most adorable as 'Ananya' in 2 States:
6. Katrina Kaif: One of the most sought-after actresses in the industry, she has had a single release this year. We excuse her as we know she was building her own love nest in Bandra with beau, Ranbir Kapoor.
The solo release was enough to remind her fans that this 'aamsutra' girl still has them by their … umm … well, hearts. 😉 Quite the fantasy of every man, this dazzling diva is the owner of resplendent beauty, a graceful figure, charismatic charm and oodles of confidence.
Watch the 2014 Katrina big bang that gave her fans quite a bang for their buck:
Uff, Bang Bang
7. Shraddha Kapoor: While it was hard to imagine the simple and sweet Aarohi of Aashiqui 2 don the sexy gown, Shraddha Kapoor has put the speculation to rest by shaking and grooving to the catchy dance number 'Dance Basanti' from Ungli.
Of course, her 2014 blockbuster Ek Villain has helped her be on the map while Haider has helped her put her name down as one of the most promising actresses of the age. Her girl-next-door looks, simplicity and vivaciousness has made her quite the 'desirable' dudette.
Catch this dancing 'basanti' here:
Dance Basanti, Ungli
8. Sonam Kapoor: This stylish diva is a must-have on the list of desirability. From ramp walks to endorsements to movies, this pretty lass has nailed them all. While she doled out two major hits last year – Raanjhanaa and Bhaag Milkha Bhaag, this year's releases- Bewakoofiyaan and Khoobsurat didn't create any less of a buzz. While she looked incredibly hot in her role as a corporate-employed modern girl in the former, the latter whackier avatar wasn't any less Sonam Kapoor-ish!
Touted as a loudmouth, this woman is gravely mistaken for her over-the-top tantrums, antics, and speaking anything that pops in her head! She is only being herself and that requires some courage! Whilst I give her that, I know a lot of guys are giving the nod too! After all she is well read, carries herself well, has the ability to stand for causes she believes in and is a confident charmer!
Catch her at her most desirable 2014 avatar here:
Khamakhaan, Bewakoofiyaan
9. Nargis Fakhri: All set to make her international debut opposite the Sherlock Holmes-star Jude Law in Spy, this 'rockstar' lass is living the dream. Her 'Devil Mera Yaar' avatar is hauntingly hottt and she has also pulled off a decent performance in the Varun-Ileana starrer Main Tera Hero.
While we think that a role with the potential of Rockstar is still to come by to this pretty lady, this woman's intelligence, bold personality, confident moves and of course, the Jolie-like-pout make her a hot item! A 10 for her!
Watch this sexy seductress talk of kya 'galat baat hai' here:
Galat baat hai, Main Tera Hero
10. Anushka Sharma: More in the news for her air-kisses across the stadium, romantic vacations, and public declaration of love for Virat Kohli (finally!!), this lady has featured in the Aamir Khan-starrer PK as a year-end gift for her fans. Quite a sexy lady, this petite and pretty princess from our very own Bengaluru, has captured hearts ever since her debut in Rab Ne Banaa Di Jodi.
Image source: Google, copyright-free image under Creative Commons License
Quite the firecracker, with bundles of verve, vivaciousness and Virat (can we say <wink wink>), the girl is intelligent, smart, witty and here to stay – in B-town and in millions of hearts. Although, Virat has access to hers'. Sorry boys!
Catch this natural beauty here:
Chaar Kadam, PK
That's our list of the most desirable Bollywood leading ladies of the year.
Special mention
Sonakshi Sinha:  This list wouldn't be complete without the Dabangg Sonakshi Sinha. This daughter of the 'Khaamosh!' actor Shatruji, is not just a beauty with enviable acting chops, but showed the world that she is one feisty lady, who doesn't take any disrespect from the likes of Kamaal R Khan.
Not just that, she has delivered two blockbuster movies, Action Jackson and Holiday in Hindi, and also stars in the Rajanikanth-starrer Lingaa. Relive her amazing chemistry with Salman Khan in Dabangg.
Catch the song Chori Kiya re Jiya here:
Chori Kiya re Kiya, Dabangg
If there are any that make your heart go 'dhak-dhak' and haven't been featured on the list, scroll down to the comment section and type. We are waiting! J
Featured image source: Google, copyright-free image under Creative Commons License
Summary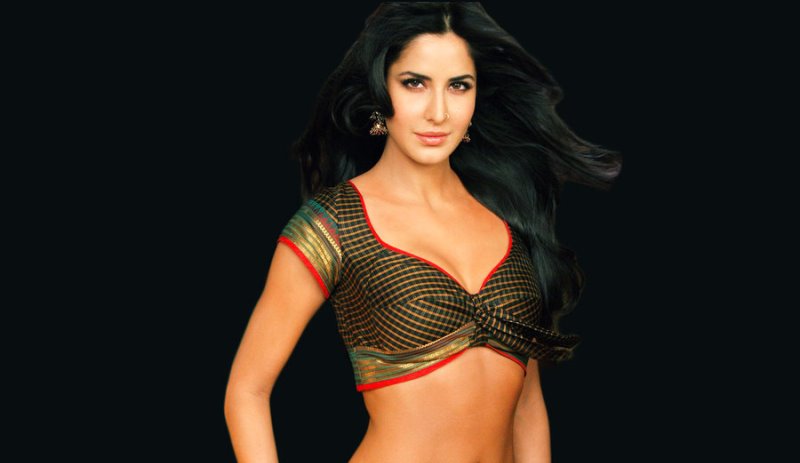 Article Name
Top 10 most desirable Bollywood actresses of 2014
Author
Description
Bollywood is full of beautiful and gorgeous women. Here's a list of top 10 most desirable Bollywood actresses of 2014.