It's safe to say that we're pretty obsessed with new and fun beauty trends because god knows the world is on fire and we would REALLY like to look at some pretty things before the apocalypse commences!
While makeup comprises a majority of the beauty world, we do occasionally find fun new beauty trends that make our toes tingle with excitement. For the past few years, hair coloring has been a pretty exciting beauty trend, and it doesn't seem to plan on slowing down any time soon. We've seen all sorts of hair color trends like rainbow hair, pixel hair and even glitter hair. But like all beauty trends, hair color trends are always changing. Here are our favorite 2018 hair color trends to inspire you for your next hair appointment.
---
Suggested read: 26 Trendiest Ways To Make The Best Of Balayage Hair Color
---
1. Sexy silver hair
Silver hair has taken the internet by storm. We suppose it fits right in with the "granny-chic" aesthetic that has been trending all year and is expected to remain in fashion next year as well. So, one of our top 2018 hair color trends has got to be silver hair. You can go as light or as dark as you want (shades range from ice-white-silver to steel-silver). If you like the risk, opt for a global silver wash, or you could just dip your toes in the trend with a chic ombre or silver balayage.
2. Gorgeous plum-colored hair
Plum hair looks exactly how it sounds. This trend includes colors ranging from a bright violet to a muted burgundy. It is a fun and youthful look which is perfect for those of you who soooorta want to experiment a bit with their hair, but not look too over the top. This shade looks especially nice on dark hair since the plum color adds a slight purple sheen to your hair. Also, it's great for when you want to color your hair, but don't want to bleach it. This trend gets bonus points for being super low maintenance and relatively easy to DIY.
3. Fabulous fire-inspired hair
Fire hair ranges from a rich red shade to a beautiful peach shade. This trend is for those of you who aren't afraid of taking a risk. The beauty of this hair color trend is that it'll look completely different on different skin tones. Lighter skinned people will look like gorgeous fire-nymphs while those with darker skin will look like warrior-goddesses whose weapon of choice is the fires of hell.  Or you'll look like a hella chic version of carrot-top. Either way, it's a win-win.
4. Cute candy hair
Yet another super-fun 2018 hair color trend to look forward to – candy colored hair. Give this cult favorite trend a 2018 spin by ditching the bubblegum pink for a much lighter, champagne-toned baby pink. Or, skip the done-to-death candy floss blue, and go for a sexy spearmint green instead! You can go for a global color, a dip dye look or a sultry ombre look. If you're feeling especially brave, then opt for a multi-color candy balayage to end up with unicorn hair!
5. Chunky balayage
Balayage is essentially just hair colored by hand instead of using foils, etc. While most balayaged hair tends to have soft, subtle highlights/lowlights, this trend calls for a more obvious transition in color. Take a page out of Emma Stone's look-book and opt for a bold, chunky balayage that beautifully combines the early 2000's chunky highlight trend and the modern trend of getting soft highlights.
Summary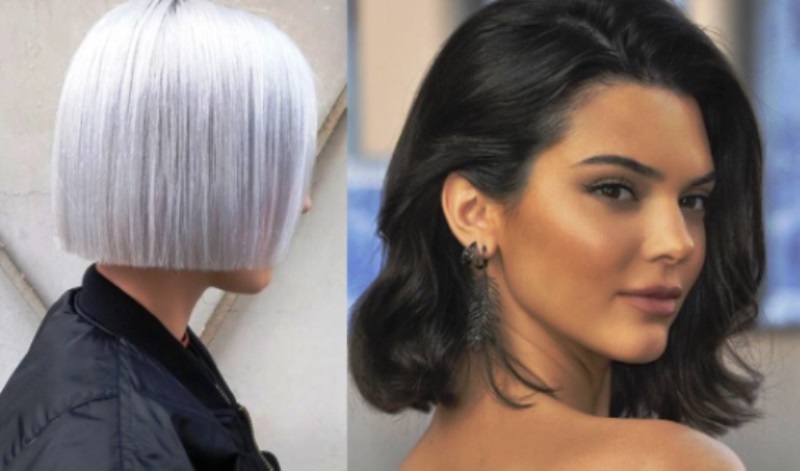 Article Name
Top 12 2018 Hair Color Trends That You Cannot Miss Out On
Author
Description
Here are our favorite 2018 hair color trends to inspire you for your next hair appointment.
Read the rest of the article:
Next