Balayage is here, people, and it is here to stay! In our last post, we spoke about the trend in detail, discussing what it is, and also what it isn't. Today, we will explore the plethora of options that the highlighting trend (or should I say art?!) has to offer. We will walk you through 26 balayage hair color ideas, and how you can make the best of them.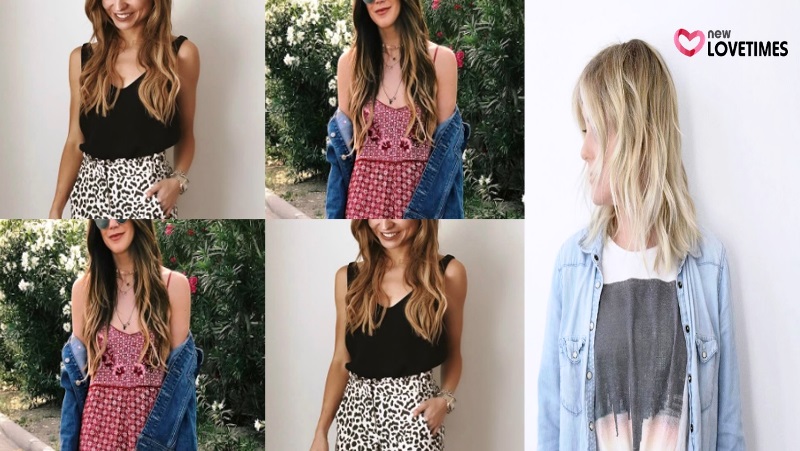 ---
Suggested read: If you read one article about hair color, read this
---
Since not all hair artists are up for balayage, you can share this post with your stylist to give him or her some major inspiration. Once they are ready they can lend you an up-to-the-minute hair color that is not only trendy but also arty.
26 balayage hair color ideas
1. Balayage from the hair roots
This highlighting trend allows every person to create their own look instead of opting for one just because everyone's sporting the same hair look.
2. Smoky gray balayage
This look works for all hair lengths and cuts. If you already have gray hair tones, then you should go for this one, without a shadow of a doubt.
3. Blonde balayage
For those who prefer natural highlights, this one works perfectly. You do not even need patterned accents for this one. Isn't that great?!
4. Curly bob with balayage
To get a gentle yet impressive balayage on your hair, try this one. The hue blends so softly and naturally as it falls to the hair ends that your hair looks rich in composition as well as volume.
5. Illusion balayage
Since you can experiment with this highlighting technique, how about going all the way? You can add a hint of magenta, a slice of purple and a tinge of pink to create this look.
6. Chocolate balayage
Do you love the look on your toast when you daub a generous spread of peanut butter on it? Well then, this is your balayage inspiration. You will love how deep the shades are.
7. Purple and honey balayage
For people who are more icy than fiery, this violet-ish variety of blonde balayage has a lot to offer. Also, this allows you to get a horizontal ombre, which is just one of the several advantages.
8. Brown is beautiful
This is chestnut basically, but topped with an array of brown shades, which makes it a stylish option though it is essentially classic. This is also low maintenance, so what more does one need, eh?!
9. Ombre balayage
If you want to up your badassery, than this is what you NEED! It is so low maintenance that even if you tie your hair into a messy, slightly greasy bun, you will turn heads for all the right reasons.
10. Dark and lovely
If you want ombre and ombre only, then ask your stylist to go light on your hair ends to achieve this overall dark hair look. Black and gold can be a very good combination for this balayage.
---
Suggested read: The complete beginner's guide to pastel hair color
---
11. Veiled balayage
Yes, you read that right. This balayage has no contrasting hues; however, one can sense a transformation of color as your hair grows down. When you get this balayage done, expect your friends to constantly ask you what you did with your hair that it is looking so gorgeous. We suggest you keep it to yourself! 😉
12. Top layer balayage
If you don't want too many highlights and accents, go for the top layer balayage. When the sun rays hit your hair, the upper layers will look lighter than the lower ones which will lend your hair the necessary dimension and illusion of bounce and volume.
13. Balayage on the tips
This provides the amazing color transformation from your crown to your tips. If you have long hair, especially, this color transition that starts mid-length, looks amazing. Ask your colorist to pay more attention to the tresses framing the shape of your face.
14. Thin strip balayage
Regardless of whether you have blonde hair or brown hair, this trend looks fab on everyone. It adds depth to the richness of your hair color, and provides movement when in light. For those who want a transformation, but not a very dramatic one, thin strip balayage is the way to be.
15. Beach balayage
Tired of foil highlights and beach waves, and want to give your sea hair a new twist? Try this beach balayage. For those with hair that is naturally brown or brunette, this can work when done with lighter shades of brown, say caramel. This allows you to flaunt your natural dark roots. You need not go blonde mind you.
16. Caramel curl balayage
Imagine a brown balayage that is golden and yet creamy. Awesome, right? To make your curls stand out, ask your stylist to work with lighter lines. This will also make your hair look smooth and silky.
17. Dark to light balayage
When one adds blonde balayage to a hair that is an Americano shade, this is what the hair looks like. Cool, no? Since this can be a little difficult to maintain, keep a purple shampoo ready to retain the ashy brown shade of your highlights.
18. The practical balayage
Want an ombre that is low maintenance but chic nonetheless? Try this practical balayage. It works with all lengths and haircuts, so you do not have to worry about nothing.
19. Lava balayage
Let your imagination run wild when it comes to what colors to try for the balayage. Mix and match and form color patterns which look like pictures edited by mextures! Contrary to popular belief, it is not very hard to achieve this look, so your hair expert need not fret.
20. Brown and strawberry pink balayage
Summer is in, gals, and so you should think of fun and quirky colors that will help you beat the heat. For those with naturally light mane, this brown and strawberry pink balayage can be a delightful hair look. Make sure you remind your hair stylist to add a hint of maroon to complement the ashy brown.
21. Raspberry balayage
Go for a balayage pink hair that is a tint lighter than yet brighter than pink. Amalgamate some raspberry color with a shade of cherry blossom to achieve this tinge. This one is a juicy color, more like a sorbet, actually. It is lively and perky and livens up the mood of any party. If you hand paint the look with some purple, we think it will give you a more natural look while letting you be the fashionista you are.
According to Carlina Ortega, balayage expert and senior hair stylist at Rita Hazan in New York City,
"The amount of lightener you place on each strand along with timing is of the utmost importance when you balayage brighter colors. By allowing it to process longer, the molecules will expand further, adding to a brighter appearance."
22. Pastel blue balayage
This is not for quitters, so be sure about it before signing up for it. To turn your long curly tresses into a cerulean tempest you need to be prepared to handle attention.
Ask your hair stylist to begin with pastel blue with a hint of violet in it. Up the ante with an uncompromising blue. Finish the look with some more violet on the hair tips. This is art, there is absolutely no question about that!
23. Pastels in gray and violet
To get a more unique look, you need to think of inimitable mixes for your balayage.  Try grays and violets, both bright and pastel. This will allow you to work a subtle and smoky effect. So if you have a gothic ensemble, you should not think twice before trying this hair look on. A dusky matte lippie should spice things up furthermore.
24. Visible Highlights
For people who want a balayage that has rough accents, visible highlights are a good option. It does not blend softly nor does it merge in gradually. It is in the face; the way you want it to be. Fashionistas around the globe are trying this, and so should you.
25. All-in-one balayage
If you are someone like me who wants a little bit of all good things, this all-in-one balayage can give you the look you desire and deserve. From blonde and gray to ash brown and hints of pink, this offers everything.
---
Suggested read: Everything you EVER wanted to know about temporary hair color and how to get it
---
26. Rainbow balayage
According to expert hair colorist Ortega,
"Colorists are realizing that you can go beyond the basics. Picking key pieces of hair to paint for each individual based on your specific needs creates a unique, one-of-a-kind outcome."
That is all we have got on the ultimate guide to the trendiest balayage hair color ideas. Did you find this helpful? Let us know in the comments section below. If you have any question for out experts, then do leave those also in the comments.
See you again tomorrow with more on highlights for brown hair. Stay glued to this space.
Summary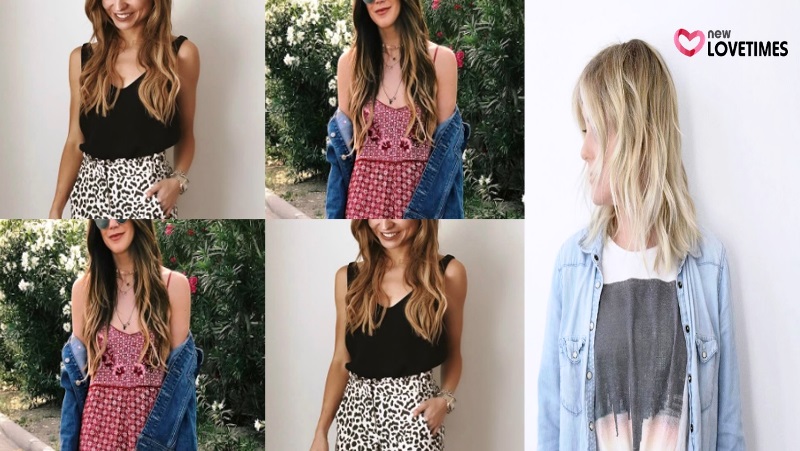 Article Name
Your Ultimate Guide To The Trendiest Balayage Hair Color Ideas
Author
Description
Explore the plethora of options that the highlighting trend has to offer. Let us walk you through 26 balayage hair color ideas, to make the best of the trend.