Taking good care of your hair is easy when you adopt these simple techniques that help with hair strengthening. Every day, your hair is exposed to multiple factors that lead to hair fall, dullness, and thinning. Pollution is one major factor among these, but getting that shiny, smooth, and strong hair is not far off with these simple steps!
Read on to learn about the simple dos and don'ts of hair care!
Essential dos of strengthening your hair
1. Eating healthy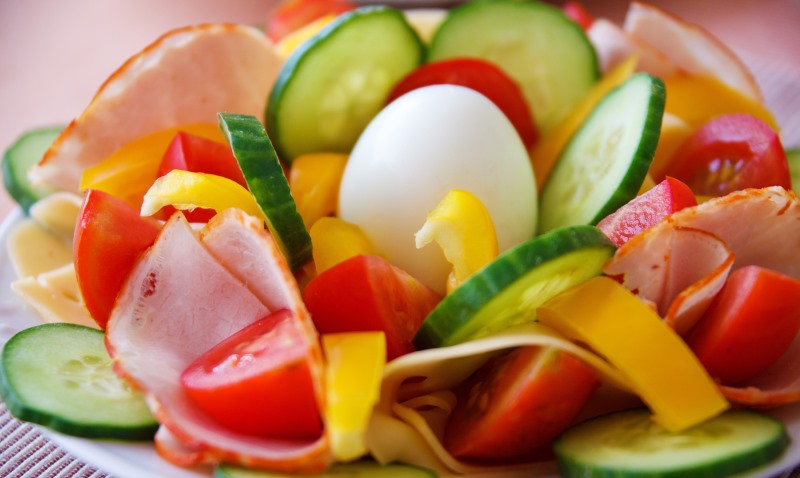 Image source: Google, copyright-free image under Creative Commons License
Eating the right kind of food goes a long way, and is the one of the simplest ways to maintain your hair. Your hair requires food that is rich in proteins, vitamins, and minerals. Try cutting out the fatty foods. Many write ups on how to strengthen hair forget to mention key essentials such as iron which can be obtained from lentils, peanuts, chicken, shrimp, and trout. Zinc is also vital for good hair and can be obtained from cashews, salmon, and almonds.
Foods filled with vitamin A such as cheese, spinach, carrots, and eggs help produce sebum in your scalp, which is a natural conditioner. Calcium and vitamin B12 can be obtained from dairy products and fish. In order to prevent brittle hair, consume foods that contain biotin, such as beans. Selenium, which is needed for a healthy scalp, can be found in nuts. So, in essence, stock up on healthy foods for good hair.
---
Suggested read: 23 hair hacks the lazy girl in you will thank us for!
---
2. Oiling your hair
Oiling your hair with natural coconut oil can be the best remedy to repair your damaged and dull hair. Coconut oil acts a natural lubricant and conditioner. It is recommended that you apply warm coconut oil at least twice a week. It will provide nourishment from the root of the hair to the tips, and will help prevent your hair from becoming dull and dry.
3. Homemade remedies
Natural ingredients found in fruits and other foods can also be used to make a hair mask. The methods are simple and the mask can be made in just a few minutes to get stronger, smoother, and thicker hair. Use fruits such as avocados to prepare a mask out of the flesh of the fruit. Aloe Vera extracts and carrot juice can also be applied on your hair to increase its shine and strength.
4. Cut your hair
Image source: Shutterstock
Tired of putting in efforts to grow your hair without good results? Many people fail to understand the fact that to grow your hair longer, you need to trim the ends every 2-3 weeks. It is recommended that a few centimeters of hair be trimmed to avoid split ends and brittleness. This way, you will be better able to maintain and grow your hair without problems such as split ends, hair fall, and brittleness.
5. Shampoo selection
The right shampoo is necessary for strengthened hair. Shampoo cleans your scalp and hair, helps regulate oil and also eliminate dandruff. However, one must be extremely selective when it comes to choosing the right kind of shampoo. Many shampoos make your hair brittle and dry or cause allergies; the exact opposite results of their apparent functions. Select a shampoo that will help your hair to stay nourished and shiny until the next wash. Use shampoos that do not contain lauryl or lauryl sulfates.
6. Allow hair to dry naturally
Image source: Pixabay, under Creative Commons License
Using a hair dryer exposes the hair to high temperatures and might lead to loss in smoothness and strength. When drying your hair after a wash, use a soft towel and gently rub your hair with it, allowing the drying process to be steady and gradual. Using excessive force while drying your hair will result in breakage. Dry your hair until little moisture is left on your scalp and then allow it to dry naturally.
These are the dos that form an essential part of all how to strengthen hair remedies. Let's move  ahead to the don'ts of hair care.
Essential don'ts of strengthening your hair
7. Don't wash everyday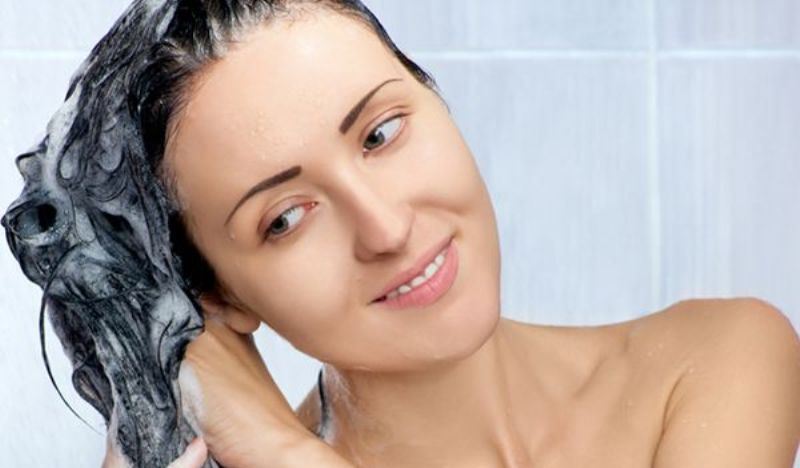 Image source: Pinterest
One important tip when researching how to strengthen hair is to wash your hair on alternate days. Washing on alternate days helps to tackle the problem of oil development and dandruff. Hair is prone to breakage easily even during washing, so it's best not to overdo it.
8. Avoid chemicals
Using conditioners and hair colors may look appealing from the outside, but may actually cause damage to your hair. Certain hair colors contain ammonia, a chemical that leads to hair damage. Although the newer ones claim to have no ammonia content, there are still other chemicals that can cause damage to your hair. Conditioning your hair with chemicals can also lead to dry hair, breakage, and a dry scalp.
9. Avoid using heat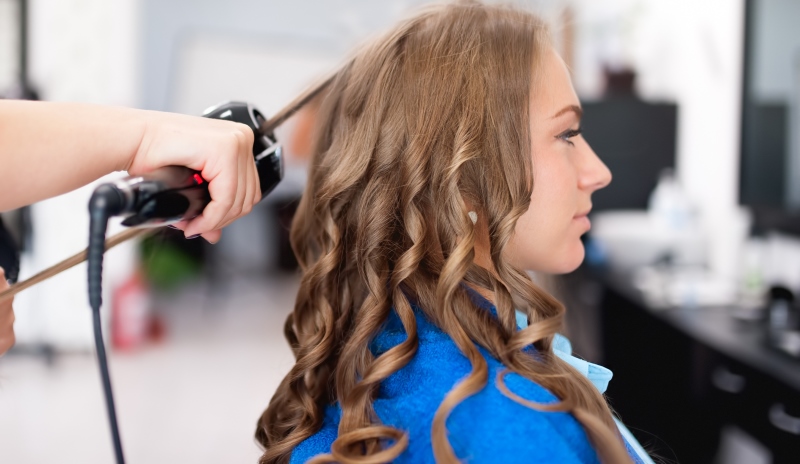 Image source: Shutterstock
Using heat to straighten or curl your hair is not recommended. Although it can be done occasionally, it is highly recommended that hair-straightening and/or curling devices should not be used too often. Some women go to the extent of using them every day and then complain about rough, dry, and dull hair. Blow-drying your hair on a regular basis can also cause damage.
10. Don't pull too hard while styling
Styling is a great way to show off your beautiful hair, but you shouldn't pull your hair too tightly in the process. Applying too much pressure to your hair can lead to hair weakening from the roots, which will lead to hair fall and breakage.
---
Suggested read: How to use curry leaves to boost hair growth
---
11. Don't leave your hair tools dirty
Hairbrushes and combs should be cleaned on a regular basis to rid them of hair and dust. It is recommended by many stylists to use wide toothed combs in order to prevent hair fall.
12. Avoid styling wet hair
Image source: Shutterstock
It is important to let the hair dry before starting any styling. Wet hair is most vulnerable to breakage as it can stretch, causing hair fall.
Hair care is something that can start right from your home. You do not need expensive hair spas and treatments to get thick, long, and strong hair. Follow these simple techniques to get that perfect hair you wish for.
Featured image source: Google, copyright-free image under Creative Commons License
Summary
Article Name
Top 12 Tips On How To Strengthen Hair
Author
Description
Brittle, dry, dull hair seems to be many a woman's woe. Worry not, for here we have how to strengthen hair in 12 essential steps of dos and don'ts.