'Marriages are made in heaven but celebrated on earth.' But what if the marriage was celebrated under water? Surprised? We were too.
Dorota Bankowska, 37, and her new husband James Abbott, 39, got married in Dorota's hometown of Plock in Poland in October. But they wanted to do something special for their Scottish friends in Fort William. So what better place to have a second ceremony than at the Underwater Centre there? The Underwater Centre located on the shores of Loch Linnhe, was also where Dorota trained as a commercial saturation diver back in 2007. And when she approached the Centre with her idea, they were only too pleased to help a fellow diver out.
With around 100 guests pressing their noses to the glass walls of the 1.5 million litre seawater tank, the newlywed couple exchanged rings and said their vows for the second time on November 22nd, 2014. Keeping in mind the underwater conditions, the ring was specially designed for the ceremony.
"I wanted something unusual to make this day special," said Dorota. "I also wanted to show my friends and family what I'm doing for a living, because normally you cannot see."
While James sported a jacket and a traditional kilt, the bride was dressed in a traditional white wedding gown. Apparently, to weigh them down during the actual ceremony, James had sewed small weights into the wedding gear. The bride and groom were accompanied by the best man, Charlie Cran-Crombie, wearing Scotsmen's gear, the maid-of-honor and Dorota's sister, Alicja Bankowska, dressed in a pretty dress, and the Underwater Centre's air diver training manager Ali McLeod, who officiated the ceremony.
All four of the wedding party also wore deep sea diving helmets and surface-supplied diving equipment. And the rings were delivered by one of the Centre's underwater robots, which are usually used for the oil industry.
"It is very unusual but it's more typical of the kind of thing we enjoy than the traditional church service we had in Poland," said Dorota, who bonded with her husband over shared love for all things outdoors, from rock climbing to kayaking to canoeing, including diving. James and Dorota met in 2010 through mutual friends and hit it off right away.
While Dorota is one of only a handful of women in the world, who hold that profession, James is an outdoors activities teacher.
"I was coming in with the lovely music in the background and I could see all the faces looking at us from behind the window," said Dorota. "I have to say that the whole wedding under water was amazing."
And of what happened after the underwater wedding ceremony, Dorota had this to say: "There was Scottish, English and Polish people and a lot of vodka afterwards. Luckily everyone involved already knew how to dive."
James, who is from Worcester, said that the idea really showed how deep his love is for his wife Dorota. "The best ideas come with beer. We were trying to think what we could do for our Scottish friends who couldn't make it," said James. "We both love diving and met in Fort William, so we thought 'why not.' People don't usually associate weddings and diving but maybe we'll start a trend."
The newlyweds, who will now be living in Great Witley, Worcestershire, are in separate locations owing to work commitments. While James is in Great Witley, Dorota makes visits to Scotland for her work. But the happy couple is currently planning a honeymoon over the Christmas season, in either Norway or Vietnam.
Congratulations, you guys! We wish you both a very happy married life!
Summary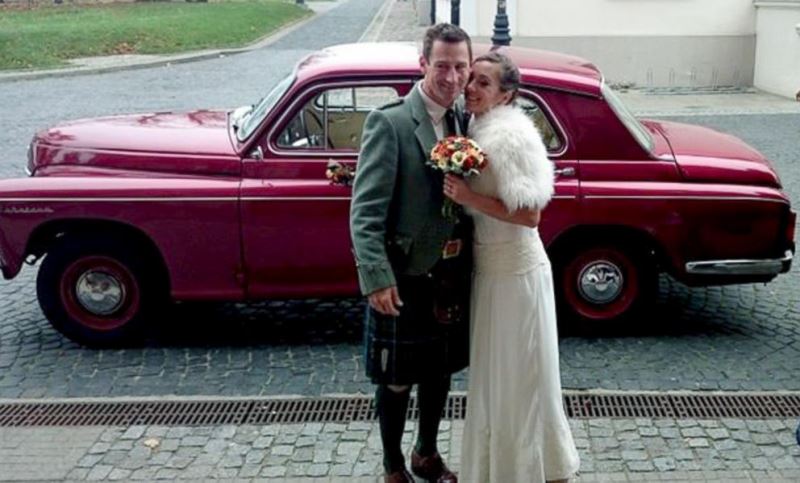 Article Name
Underwater wedding ceremony
Author
Description
A wedding is a once-in-a-lifetime event, hopefully. To make it a memorable one, this couple went to great lengths - even underwater! Here's the story.