Veena Malik is an actress, model, and host born in Pakistan, our immediate and often irksome neighbor. She has had a colorful career so far, with not only acting in movies in her motherland but having done movies in Bollywood and Sandalwood (for the uninitiated, Sandalwood refers to the Kannada film industry) too. Apart from gracing the silver screen, she is also known for liberal views on religion and her philanthropy work via the SOS Children's Village, an NGO based in Pakistan, which works with orphaned children. And in September, she even gave birth to a baby boy, whom she named Abram, the same name as Shahrukh Khan's third child.
Speaking of her liberal views, in March 2011, Veena engaged in a heated debate with a mufti, who accused her of engaging in immoral activities on her stint in the Bigg Boss house, way back in the fourth year of the show's conception.
This same liberalism has come back to bite her now.
Image source: Google, copyright-free image under Creative Commons License
Early this year, May to be exact, Pakistan's biggest media group, Geo TV, aired a controversial morning show to celebrate Veena's marriage with Asad Bashir Khan Khattak. Although her actual marriage ceremony was held in 2013 in Dubai, this was just a mock ceremony. Apparently, a religious song was played while the mock ceremony took place. And this got the panties of the numerous religious groups in a twist! Following widespread criticism for this blasphemy, a petition was filed which stated that the convicts had "used derogatory language for 'committing blasphemy by airing objectionable contents' against the family of the Prophet Hazrat Muhammad."
Although the media house later said that the host had committed a mistake inadvertently, various religious groups staged rallies against it.
Now, an anti-terrorism court in Gilgit-Baltistan in Pakistan has awarded a 26-year jail term for Veena Malik, her husband Bashir, the host of the show Shayesta Lodhi, and the owner of the Jang Group of publications, which owns Geo TV.
According to reports, none of the accused were in Pakistan, let alone in the court. Judge Raja Shehbaz Khan, who gave a 40-page detailed verdict, has also imposed a penalty of 1.3 million Pakistani rupees each on all the accused. Officials said that the Judge had ordered to have their assets auctioned off to raise the fine if they failed to pay it. The officials also said that all the accused can appeal the verdict in the regional high court in Gilgit-Baltistan.
Well, there you have it. The whole country of Pakistan is in disarray, the common people are caught in the crossfire between the extremists and the government, its economy is in tatters, and no investor in his right mind would even touch the country with a ten-mile long pole, and what is the Pakistani judiciary doing? Awarding 26-year jail terms for alleged blasphemy! How ridiculous does that sound?!
Today happens to be the 6th anniversary of the 2008 terror attacks carried out in Mumbai by Pakistani terrorists. Even after repeated requests to hand over the terrorists responsible for carrying out the attacks, Pakistani government hasn't done anything but allow those rogues to roam free within their borders, all while making religious and jihadist speeches to rouse youths into embracing jihad. What hypocrites! We say, Veena Malik, come to India, be our guest 'cause we don't need to extradite you to Pakistan since we haven't signed a treaty! Roll out the welcome mats!
Summary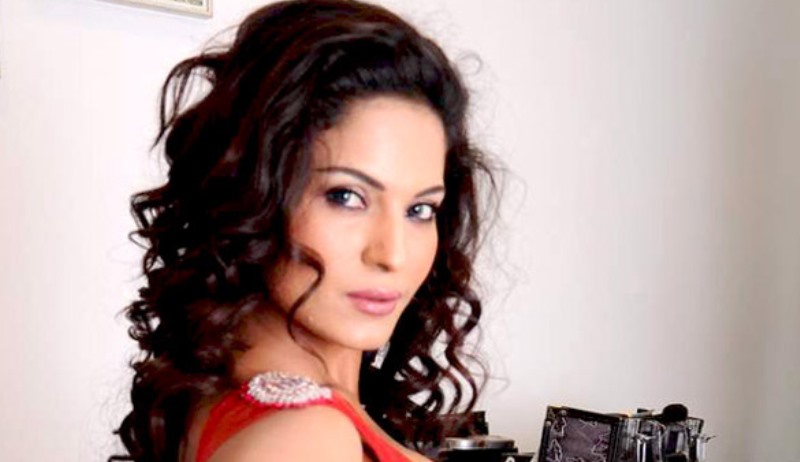 Article Name
Here's why Veena Malik has to go to prison for 26 years!
Author
Description
Media has trained its sights on Veena Malik, the Pakistani actress. What did she do now, you wonder. Here's the full story.