After Biman Biswas, a senior section engineer working with the Central Railways in Parel, was discovered  donating nearly 40% of his salary every month to farmers who live 700 km away, more philanthropic examples in the commercial capital of India have come to light. One such instance is that of the Vadke family where Vivek Vadke (59) and his wife Vasanti have downsized their daughter's wedding to save a significant sum of INR 6 lakhs to be donated to farmers in Padali village in Jalna and Dapshed village in Nanded.
Image source: Indiatimes
Socially driven by choice, Vivek, a chemical engineer and his wife Vasanti have been connected with the Gram Vikas wing of the Rashtriya Swayamsevak Sangh for a long time. On the eve of their daughter Jaai's (a bio-informatics graduate) wedding to Tejas, a fighter pilot, they decided that cost-cutting for inconsequential details like décor could help them save a significant amount to donate to the poor farmers. As such, they managed to save a sum of INR 6 lakhs, which was personally handed to the farmers post-wedding.
"We were quite aware of the situation in the state and did not want to spend money on things that are not too important like decorations," said Vivek.
---
Suggested read: Woman's wedding dress repurposed as burial gowns for stillborn babies
---
The money, Vadke avers, will be used to desilt and widen rivers that run along these villages so that they are ready to accommodate more water during the monsoon.
"After visiting the villages, we realized that the best way to use the money would be to help deepen and widen the water resources in these villages to increase their capacity for the monsoon," said Vadke.
One among the socially conscious families in a changing India, we salute the Vadkes for selflessly giving up a part of their comfortable life to help the ones whose lives are at risk. It reminds us of Biswas' emotional impetus behind serving Maharashtra's farmers. A sum of 5,000 INR, he'd said, was all it took to keep a farmer from committing suicide.
"It's a matter of small donations and we can save them. More and more people should start adopting families of farmers who are in need," Biswas said.
And it does seem like together we can and together we will!
Featured image source: Indiatimes
Summary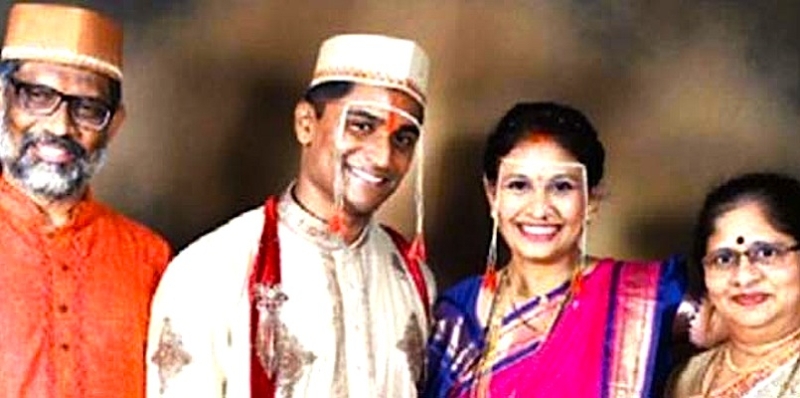 Article Name
Vivek Vadke And Wife Vasanti Vadke Downsize Daughter's Wedding To Donate To Distressed Farmers
Author
Description
The Vivek Vadke and wife Vasanti Vadke have set an example. Will you?