Who doesn't love shopping? With all hands up and our own special tastes, we thought it'd be fun finding out how shopping gets to the best of us.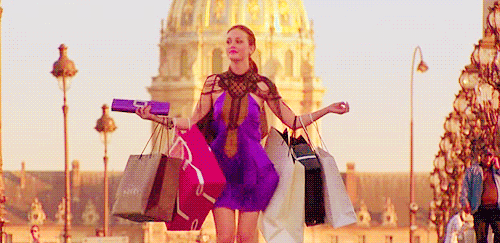 Image source: Tumblr
So, find which kind of shopper you are and don't forget to make the most of the exciting tips you'll find along. Enjoy!
1. The habitual shopping addicts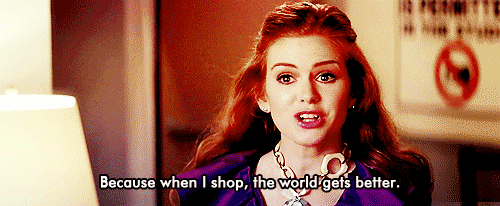 Image source: Tumblr
These are the people who simply can't help shopping. 'I'm bored. Nothing to do. Let's go shopping' is their go-to mantra. Always packed-ready with a stout pocket, shopping's never a big deal for them.
a) Find another hobby, please! You'll save a lot!
b) Don't just shop, invest (think: buying gold and promising returns)
---
Suggested read: Inside the mind of a girl who is shopping for sexy lingerie
---
2. The impulsive 'I-want-what-she's-buying' shoppers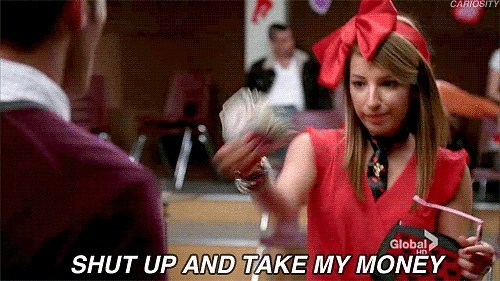 Image source: blondinnieulu
Loved by the shop owners more than any other type, this is the type that assures the shops the best income. The easiest targets – easy to distract, tempt, and cash!
a) Go shopping with limited cash
b) Never go alone; accompany a 'but-i-have-an-opinion-about-everything' pal
3. The bargain beauties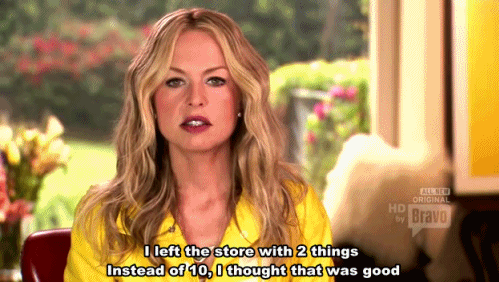 Image source: Giphy
No matter what the rates are, they are just not programmed to accept a deal without a fair bargain. But if they get the easy deals…ouch!
a) Treat saving like a good bargain
b) Start a small garage outlet of your own
4. The commitment crazies
Image source: theetailblog
If and when they develop a relationship with a store, you can bet anything it's going to be a forever after. This can end up in monotony and keep you from a whole variety out there!
a) Cheat a little! There's no harm exploring new stores- try polygamy in this case!
b) Don't buy any and everything 'your' store recommends!
5. Struck down with the discount disease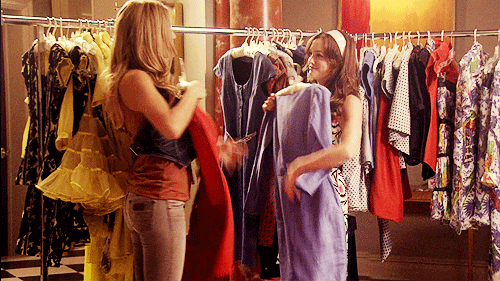 Image source: cambio
These are the warriors who know how to break every line and conspiracy when it's the battle of the season sale. Loaded up with all the coupons there are, they're the overlords of shopping!
a) Cheap rates don't increase your need for the products, restrain!
b) Don't forget to check the quality (there's always a reason behind discounts)!
6. The know-it-all shoppers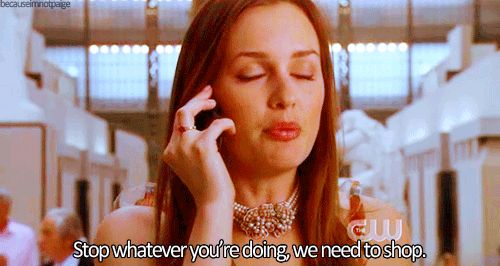 Image source: Tumblr
These are the ones who think they know all about what they need and the products they are buying (which, when just an illusion, leads them unto the losing end of the deal).
a) Take the info from the experts and tally with yours QUIETLY (Meaning – don't piss off the dealers!)
b) Always stay open for suggestions
c) Go shopping with someone who knows nothing about anything (Jon Snow maybe, ha!)
7. The easy preys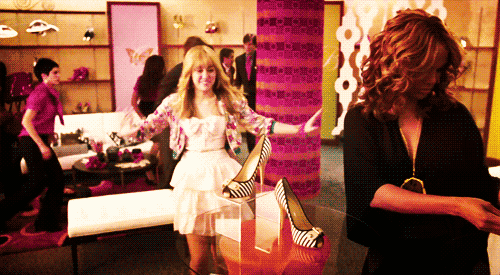 Image source: hellobeautiful
These are the shoppers who, at the sight of a pretty poster or an endorsement by their favorite stars, feel like they NEED to buy it right now!
a) Now now, you DON'T need it
b) It's just an ad the star was paid for and you'll lose wads of green for
c) It's the watch that's on offer NOT Brad Pitt (or his super-human good looks!)
8. The exciting resellers!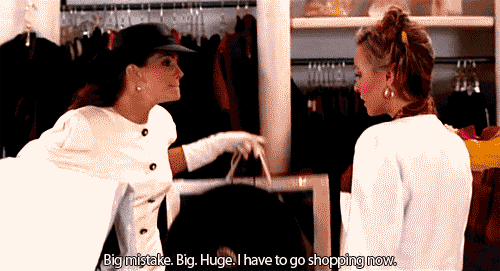 Image source: thefrisky
The hawk-y shoppers who have an eye for all the products that can give them a high resell. They don't buy what they need, but what people might want to buy and fire away online!
a) Know that online selling portals are not a magic window
b) Buy only what will sell (and not pile on useless for you too!)
9. The window shoppers

Image source: Tumblr
They really neither need nor buy any product. Shopping is a virtual sport and source of amusement for them. But what they do spend on is a lot of uncalculated and unaccounted food, while window shopping…
a) Go out after having a filling meal
b) (or better) window shop online! 😛
---
Suggested read: 15 charts that capture women's shopping woes
---
10. The thoughtful need-based shoppers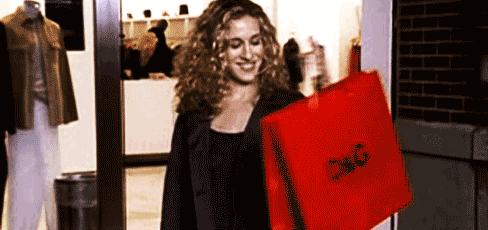 Image source: thegloss
These are the people who will spend nights researching and collecting first hand reviews on everything they are going to buy.
a) Believe the info from registered and trusted sources only
b) What didn't work out for your friend may work for you- try yourself!
c) Don't over think – it's just shopping. Cheers!
Happy shopping!
Featured image source: shoppingdom
Summary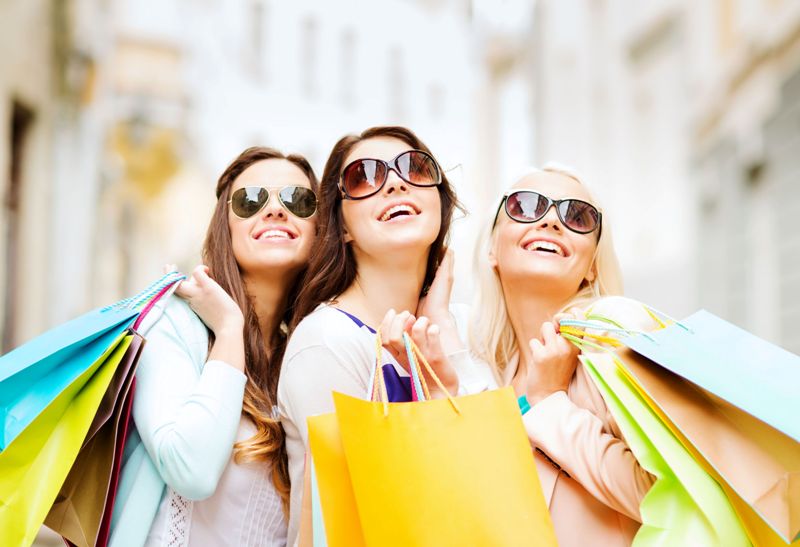 Article Name
Which Type Of Shopper Are You: We Decode Your Shopping Habits And Help You Cut The Clutter
Author
Description
Shopping is blinding for the best of us. We will help you see it clearly!