On a spree to buy sexy lingerie and can't get over the try or buy dilemma? Cannot decide if the whole idea to buy sexy lingerie is going to make you ooh-la-la-licious or looking like a poor, morbid, and obese cousin of Victoria's Secret Angels? Cannot understand why even a balconette on you looks worse than a front close sports bra on that gym-rat b*tch who, if it were up to you, wouldn't even speak of lingerie, let alone buy sexy lingerie?
Well, we feel you ladies.
---
Suggested read: Inside the mind of a guy whose girlfriend drops the 'where is this going' bomb!
---
You aren't the only ones on the planet whose mind goes into overdrive when surrounded by sequined brassieres, garter belts, thongs, French maid costumes <ooh>, and their entire family! The urge to buy sexy lingerie and the actual process of buying sexy lingerie are really several miles apart. While one puts you in a reverie of looking like this,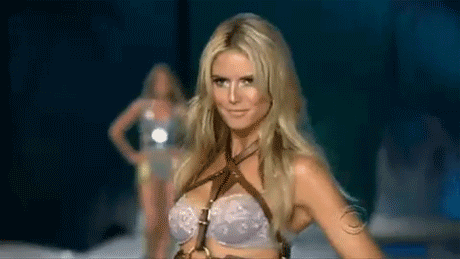 the other could make you feel like this –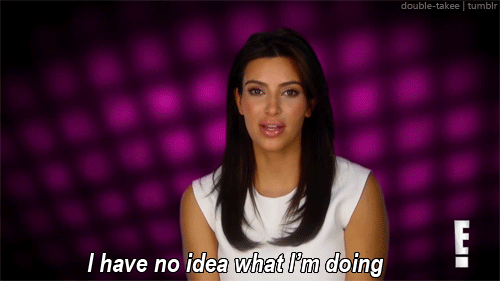 And since we know you have all been there, right about the time we were in a trial room, wondering where the heck did the 'garment' part of the undergarment we chose go, we bring to you every thought that may have bombarded your insides, during your lingerie shopping sprees:
1. Time to look like Adriana Lima!
2. No, wait… Alessandra Ambrosio!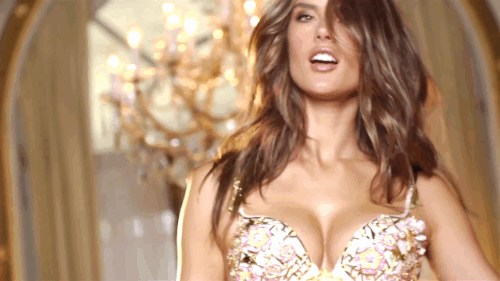 3. Okay…Heidi Klum it is..
4. Where should I start?
5. Oh, wait, is that the Karlie Kloss costume she wore to a VS party? I guess we found my section!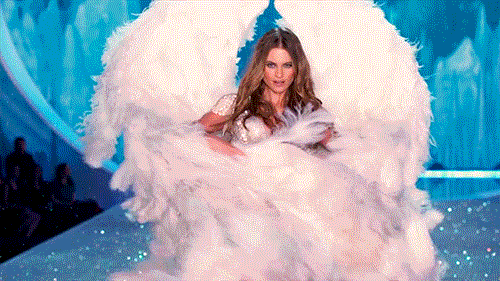 6. Could I pull this off without wings?
7. Hah, no question – I am an ANGEL!

8. Let me try it…
9. Okay, is this not supposed to cover anything?
10. What's this – sticking out..ahh..the price tag ….WHATT! <faints>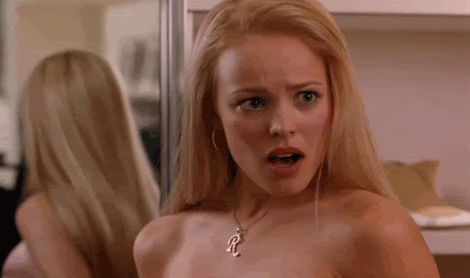 11. $52 for this piece of fabric smaller than my palm… are there diamonds in this thing or what?
12. Time to check out other sections!
13. Okay, a balconette… b**bs in the balcony, huh? 😛
14. And push up bras… more like push 'em upto my chin bras…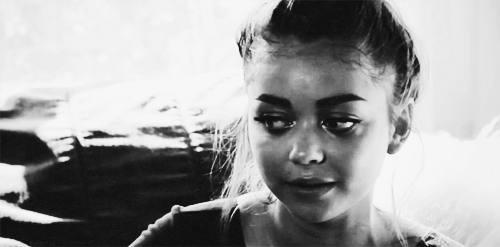 15. And these stick-ons are like uncooked meat… ugh…
16. What's this… oh no, I can't be sticking these on my n*pples!
17. Oh my God… a French maid's costume… does anyone even buy that?
18. I should go see if they have it in my size…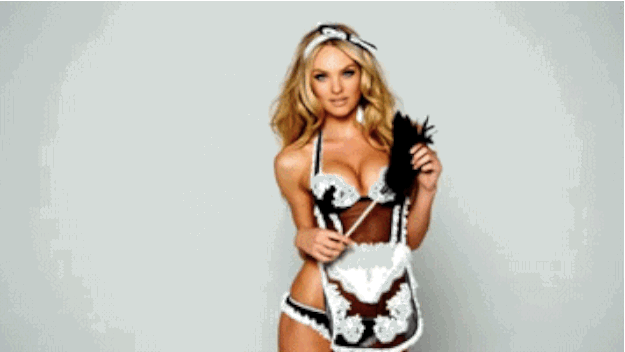 Image source: Victoria's Secret / Tumblr
19. Focus girl, you are here to look like Heidi Klum…
20. Let's focus on getting those Klum things…
21. Let me try this one with the metallic tassels…
22. God is it uncomfortable!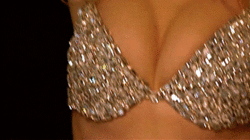 Image source: Victoria's Secret / Tumblr
23. Maybe I should try on the garter belts… or that G-string…
24. Man, they are rough… I can't walk…
25. I think I should stick to grandma undies…
26. But ohh, teddies…
27. And those sequined bras…
28. Okay, I am shining… they should put me on the runway… <catwalks>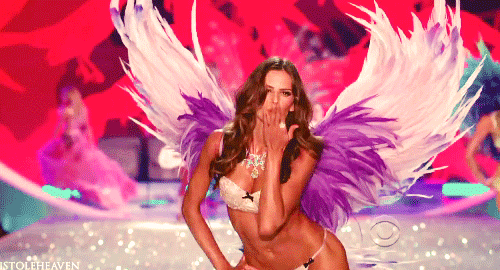 29. F**k… this thing has no support…
30. Maybe I should ask the snotty saleslady outside who didn't believe I could fit in this thing…
31. Nah, she will just smirk…
32. Shine and support doesn't come together in lingerie, I guess <sigh>
33. Next…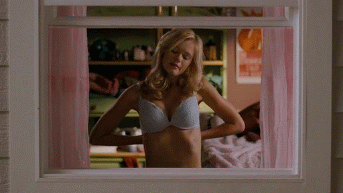 ---
Suggested read: 6 simple tips to buy perfect lingerie for your girlfriend
---
34. This padded bra is forcing my li'l babies out… isn't it supposed to hold 'em in?
35. God, lingerie shopping is confusing…
36. Let me try this two-piece…
37. Yeah, this looks good…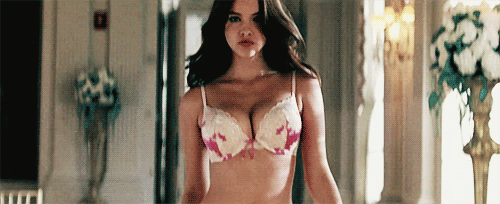 38. (five minutes later) …this thing is cutting off my circulation…
39. Let me stick to the tried-and-tested formula… come to my rescue best friend – lace…
40. Yes, finally… this looks nice… I should get it in more colors…
41. They have one in pearls too…
42. I have to get that one…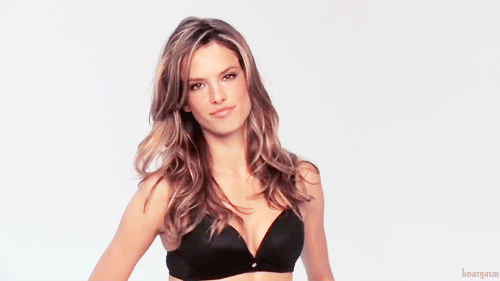 43. Finally, I am buying some that I look really hot in… bill please…
44. What! That can't be right.. that's nearly my full paycheck…
45. Okay, fine! At least I am going to look half a Heidi! 😀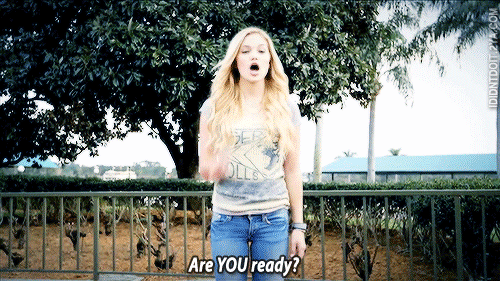 Back home…
46. Darn, this thing looked gorgeous in their fitting room…
47. <looks at the mirror> What… it did, okay… it did…
48. Don't you sit there and tell me I didn't try, okay! <in tears>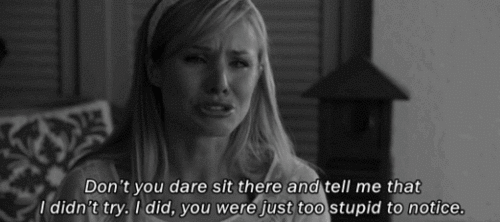 49. I should have bought those pretty things where I spill out… can't mind a li'l discomfort, can I? <the sad story of a girl's life>
50. Gotta wait for the next paycheck…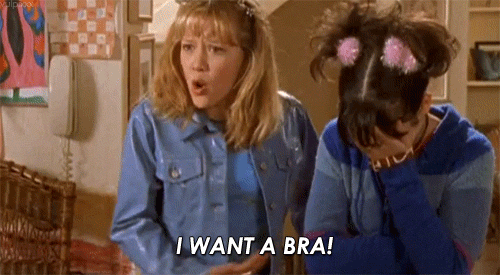 Featured image source: Shutterstock
Summary
Article Name
Thoughts A Girl Has When She Goes To Buy Sexy Lingerie
Author
Description
On a spree to buy sexy lingerie and can't get over the try or buy dilemma? We feel you, girl. Which is why we captured what happens during lingerie shopping