One of the most common misconceptions about women is that they do not enjoy "bedroom activities" as much as men do. While this myth was busted ages ago, men are still puzzled about what women actually want in bed, apart from cuddling and talking about their emotions after the act. Here are a few pointers that will leave your woman breathless every time the sheets are ruffled.
1. Tease her outside the bedroom
Talk about sex when you're not engaged in it. Maybe send her a text or two explicitly describing what both of you would do later. When you build up the tension ahead of time before you even enter the bedroom, the activity in bed is bound to be sexier, making it enjoyable rather than making it a chore.
2. Kiss, and keep kissing until you're both out of breath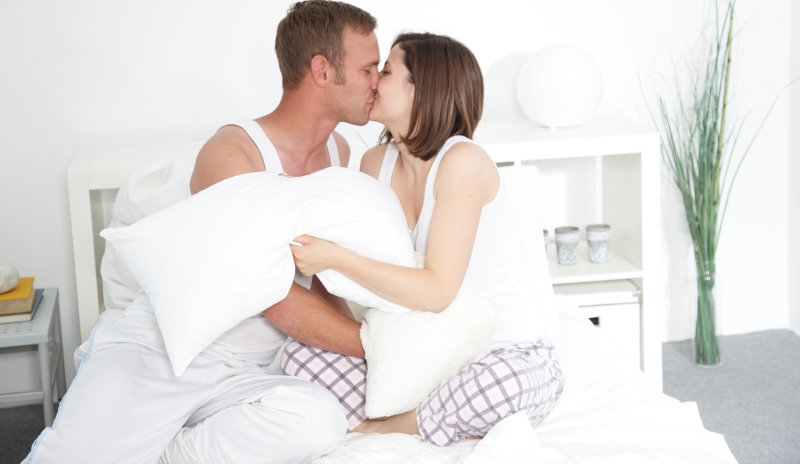 Image source: Shutterstock
There is a reason locking lips is supposed to make sparks fly. Kissing releases those wonderful hormones in women – specifically, oxytocin, otherwise known as the "cuddle hormone," – that make her want you more than ever. So why not blow her mind by simply kissing her until she asks for more? Snog her till she leads you further. Don't stop at her lips though – kiss her cheeks, her neck – you get the drift. Kissing is intimate and a huge turn on, and no amount will ever be too much.
3. Undress her, and slowly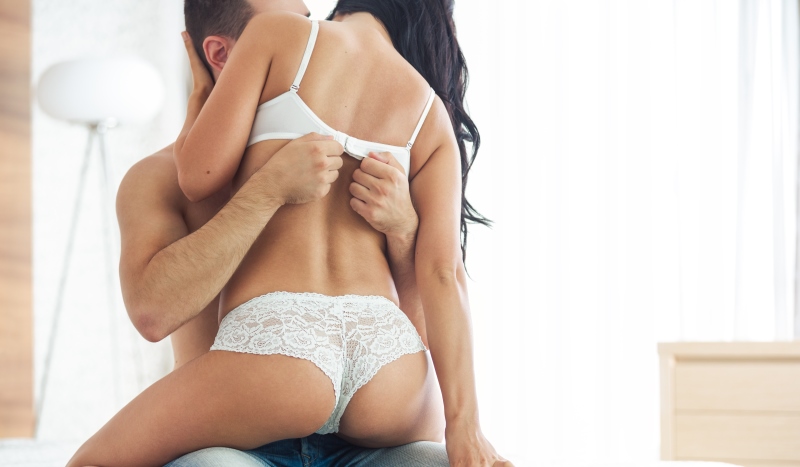 Image source: Shutterstock
There is something seductive about being slowing undressed before the action. And your girl will be turned on when you slowly unbutton her shirt, letting your fingers linger and caress lightly. Don't rip off her clothes the minute the prospect of sex is on the horizon. Nor should you let undressing become routine. Think of undressing each other as part of the foreplay.
4. Explore her erogenous zones
Every woman has different erogenous zones, and a little exploring can lead you to quite a few hot conclusions. Discover places you can touch, caress, and fondle, to leave her moaning with pleasure. Go beyond the most obvious sensitive zones and you will be rewarded – the scalp, neck, thighs, belly and even the back of the knee can be extremely sensual and arousing for her. You just have to have the patience to explore them slowly until she's ready and asking you to take the next step.
5. Go down on her
This is what some call women's best-kept secret. Spending your time down there will work wonders for her, making her feel desired and at a loss for words. Most women give a thumbs up for oral pleasure, and chances of your woman enjoying it thoroughly are pretty high. Its a myth that women's most intense orgasms are rooted in the G-spot. While stimulating this can give her explosive orgasms, it might be hard to find in some women. But the clitoris has thousands of nerve endings and is easily accessible – so when you use your tongue on this extremely sensitive area, you can rest assured that you'll give her orgasms she'll never forget.
6. Don't be afraid to be kinky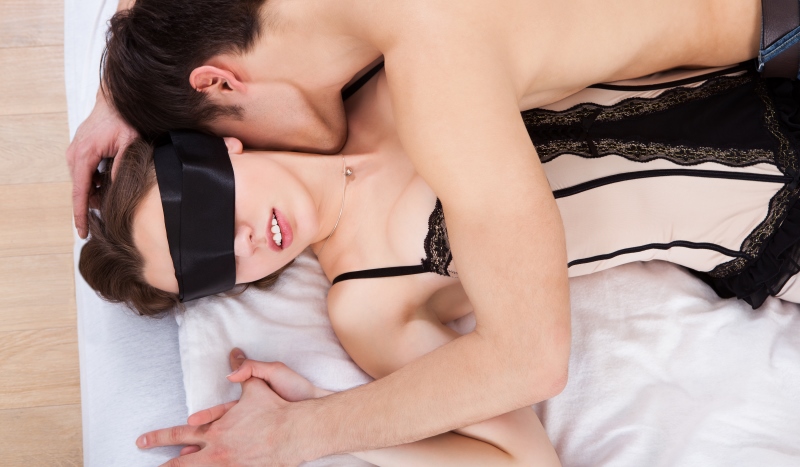 Image source: Shutterstock
The bestselling Fifty Shades of Grey is proof that women are not afraid of getting down and dirty. Figure out what kind of kink both of you will enjoy and spend a night or two acting out your fantasies with each other. The choices you have are limitless – from sex toys to props, and even sexy costumes. The trick is to find the level of kink that is perfect for you both. And the best way to figure that out is to push your boundaries a little bit every time you make love. You will know what arouses and what she is not comfortable doing by observing her actions when you try them.
7. Think outside the box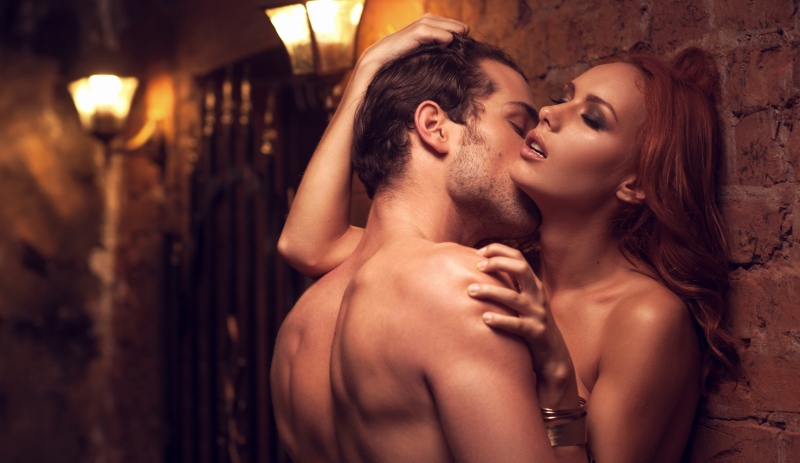 Image source: Shutterstock
Who said sex is limited to rooms and beds? Let go of the usual, and do something different and adventurous. The novelty will give her an adrenaline rush, which is sure to turn her on. Try sex in unconventional locations, or maybe play around with food – start with whipped cream or even ice cream. Try making love in the living room or the kitchen or even foreplay while showering together. The different experience in itself is enough to give her a sense of adventure and the feeling of being desirable to you.
8. Slow down and savor the experience
The importance of slowing down could not be emphasized enough. While men think of sex as a marathon they have to win every time, for women it is a journey they want to savor. As clichéd as it sounds, taking it slow always works. Don't be in a hurry – take it in. Appreciate each other's bodies, gaze into her eyes; feel her. Taking your time will definitely take her arousal several notches up.
9. Ask her what she wants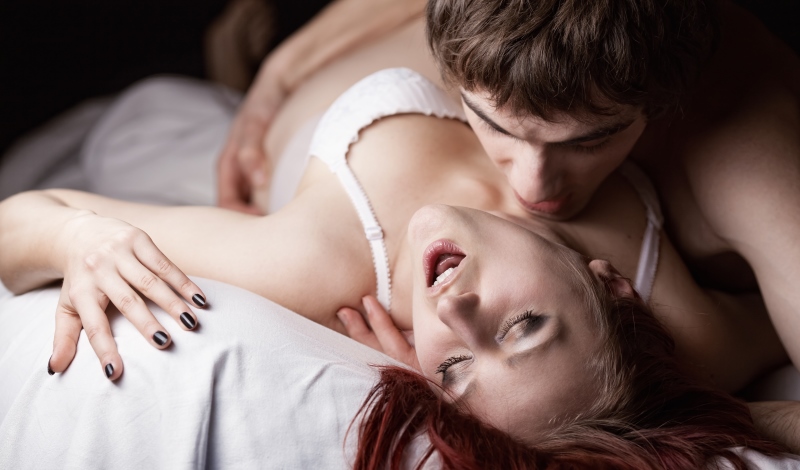 Image source: Shutterstock
Whether in the bedroom or elsewhere, one thing all women definitely like is being asked what they want. She may be shy to admit at first, but coaxing her to tell you what pleasures her the most will be worth your while. You might be surprised when you discover something new about her deep-seated desires. You can even ask her whether she likes something while you engage in foreplay or while soaking in post-coital bliss. They might be more receptive and open to talk about it during this period.
10. Treat her with a feast in bed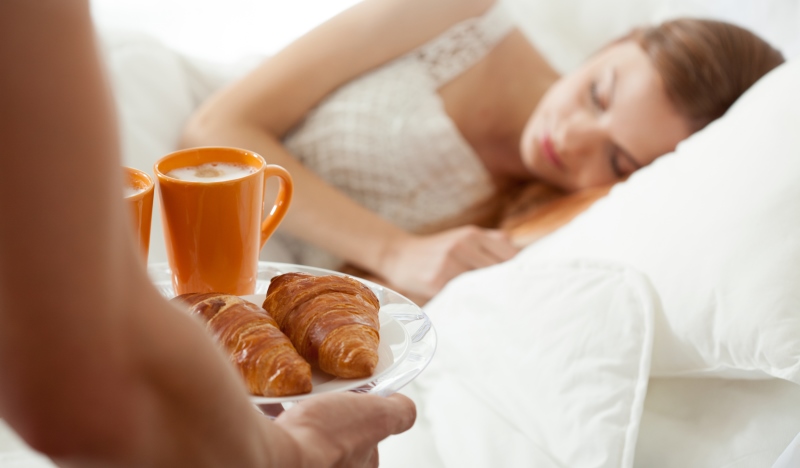 Image source: Shutterstock
It's well known that sex often makes us ravenous. Why not bring food to bed? Fix her a small munchable snack, or go big by ordering – even better, cooking up – a feast. Better still, feed her with known aphrodisiacs like chocolate-dipped strawberries, pomegranate seeds, and honey. What better fuel for round two!
Pleasing a woman is not rocket science. All you have to do is pay attention, and you too can heat things up for your girl in the bedroom.
Featured image source: Shutterstock
Summary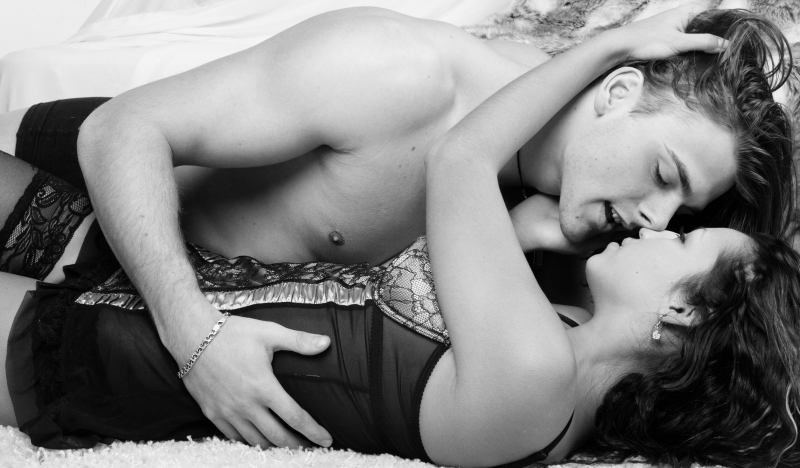 Article Name
10 things women like in bed that are not obvious to men
Author
Description
Sex doesn't need to be boring. And women enjoy it as much as men, if not more. Follow these 10 easy steps to please your woman.