You know me enough to know what a sappy, hopeless romantic I am! So, when you read this post about viral marriage proposals, remember that you don't have to agree – only nod along because it makes sense! Yeah, yeah, I am a smug piece of smugness – and seal all my opinion pieces with a KISS – no not that, my theory of Keeping It Simple, Silly! 😉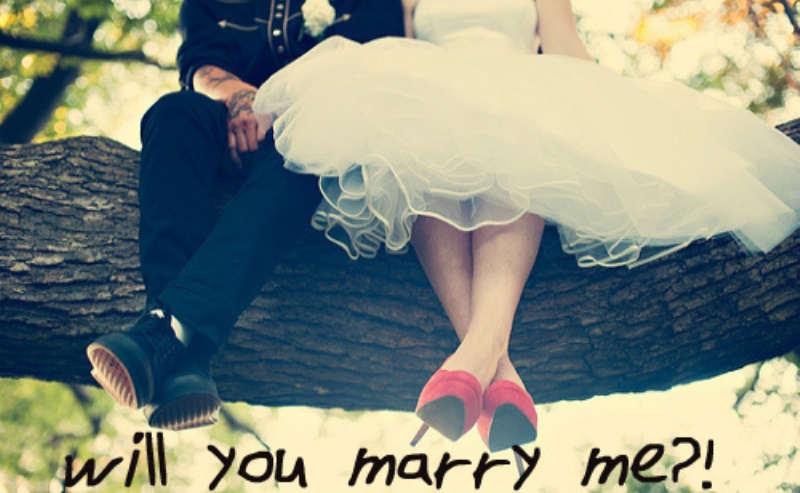 Image source: Google, copyright-free image under Creative Commons License
Over the past few months, we have brought you stories of viral marriage proposals – from all across the globe – some outrageously lavish, some bathed-in-mush-pools, and others well, unthinkably creative! Given the continual stream of proposals that pop up in my newsfeed, faster than Kim K puts up 'natural' selfies on her Instagram feed, I feel like the moment of going down on one knee to pop the big question has become more of a one-upping game! Now don't get me wrong – I am not doubting the feelings behind the gesture, only questioning if the authenticity of those emotions, captured in all its novelty, need 'likes,' 'views,' 'comments,' 're-tweets,' and 'shares' for validation.
---
Suggested read: Dog shoots marriage proposal for dog owners!
---
I know that there isn't any harm in 'spreading' smiles and love all across the world – in fact, I have had many an empty Kleenex box about me whilst watching these videos on YouTube. But the fact that I welled up had nothing to do with the fact that each one of those marriage proposal videos that was on buffer while I was watching another seemed like a participant subconsciously or unconsciously participating in an undeclared race! I kept thinking if the hundreds of comments below those videos that said 'how cute…' or 'awwww…' could beat the heartfelt responses of friends and family who'd possibly comment about an adorable moment of the couple, re-share it with a hilarious anecdote about the partners' first date or wish them truckloads of happiness and joy, just like they'd brought to them! And you do not even have to nod along for that one, for I know there's no competition at all! Sharing a personal moment with one's near and dear ones will oust the 'sharing' process with strangers, any day.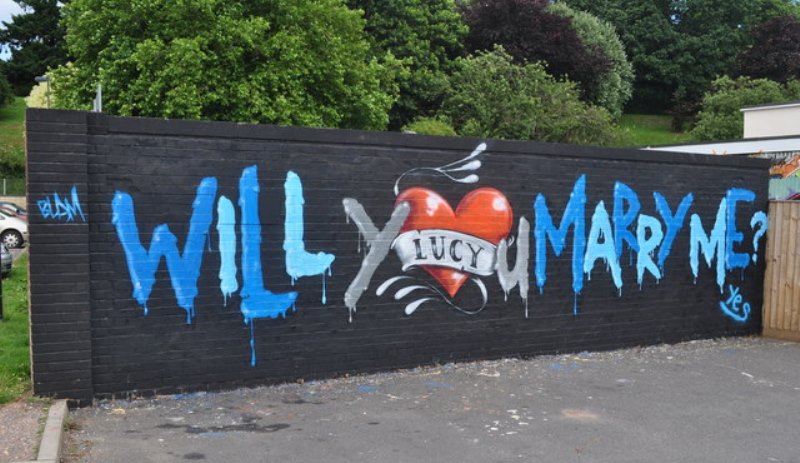 Image source: Google, copyright-free image under Creative Commons License
It is the act of actively pushing one's publicly shared proposal video for garnering as many views and shares as possible to top the formerly-viral proposal video that seems like an attention-seeking game to me! Personally, I have no problem with any kind of marriage proposal – from one that happens by secretly climbing up the fire escape to the one that can be seen all the way from the moon! The only thing that matters to me is that the proposal remain what it is meant to be!
And here is where I launch into the whole philosophy behind this – a proposal, to me, is a promise – a promise to keep building the moments that one has been living with another, nurturing them, and growing them into a happy forever. There is no harm in going over-the-top or all out or keeping it simple! Any of these methods works just fine – the important condition is to capture the essence of the journey their love has made, the journey they wish to continue, and an everlasting promise to arrive at the destination they've had in sight!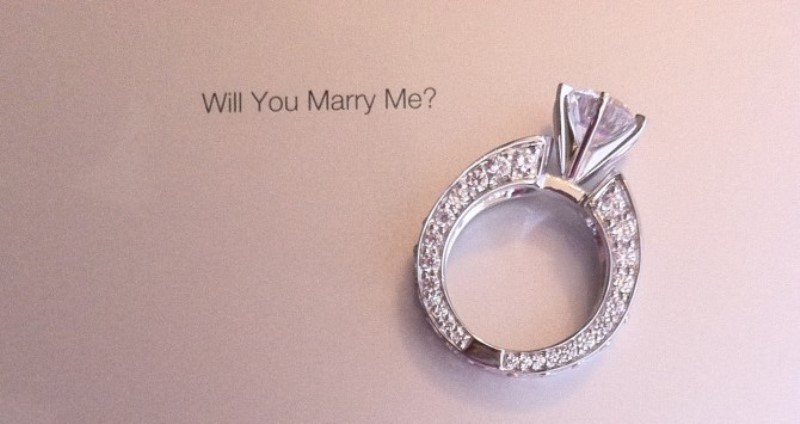 Image source: Google, copyright-free image under Creative Commons License
As for sharing the moment, it is much more meaningful when shared with people who've been a part of your journey until then, are going to be a part of it henceforth, and have heartfelt wishes and blessings to shower upon the two of you! You are nodding right? What – it makes sense! There isn't anything wrong in making your marriage proposal public either – as long as you understand the inviolable promise that you make to each other isn't for others to judge! Nor can they be a part of it in the way people who have experienced your love from close quarters can be! The only consolation is the satisfaction you may derive out of making your 'love story' an immortal part of cyberspace! If that!
I do not know if the trend is going to change. I don't even know if the world will be cured of this strange affliction called viral marriage proposal-itis, but I do know that for those who understand the promise that two people make to each other when they vouch to walk down the aisle to step into a lifetime of togetherness until 'death does part them' wouldn't have to do anything to make their journey immortal! Their LOVE shall do that for them!
---
Suggested read: Man spends 365 days planning the perfect marriage proposal
---
And why wouldn't it – when one would go down on an arthritic knee to slide a ring on a wrinkled finger, keeping the same promise alive with the look that says it all, ever-so-lovingly!
Featured image source: Google, copyright-free image under Creative Commons License
Summary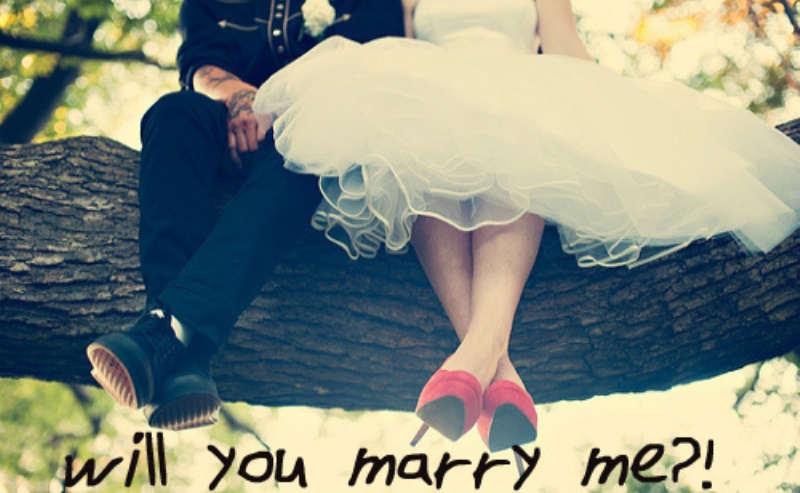 Article Name
Marriage Proposals Should Be About Love Not Online Virality
Author
Description
Marriage proposals have become more about Internet virality and fifteen-minute of fame it garners than love. A young woman talks about what really matters.